Importance of Selfcare
Hi all! During my entrepreneurial journey, I can confidently say that I had to learn to work in harmony with my body and mind. It was difficult in the beginning, but slowly getting better with a lot of room for improvement. Thus, attempting to always sustain a work-life balance I have aspired to commit to spending time in nature, an hour each day. This has changed the way I approached my work and helped declutter my busy mind. One of the more accomplishing walks was walking for 8 hours to the top 10 firms in Central London. Organised by the Econ and Finance committee, in an attempt to raise money for the Ukraine war. These daily wins have helped me navigate my weeks with ease and complete tasks with less stress!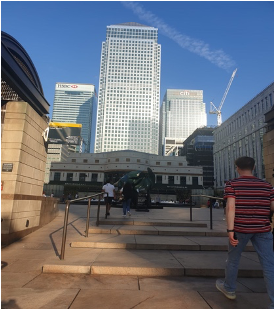 Product Expansion
As promised, we will be expanding our range. Although we have had difficulties with our desired suppliers, we have now been able to resolve the issue and have a collection lined up! These exciting changes are happening on the 20th of May. Keep an eye by visiting our Etsy website (https://www.etsy.com/uk/listing/1149008529/100-biodegradable-seed-infused-single). One of the products that I am most excited to reveal is the seed infused notebook/journal. As an avid user of notebooks for organising and journaling, I felt customers might like the idea that it could be planted and grown into their desired plant, potentially representing their aspirations.
Personal & Business Development
There is no denying that I sometimes feel overwhelmed by the mask production process. Though, I am satisfied with the results I am seeing. I have learnt that having a strong support system is important in aiding me to execute the goals I had for myself when starting this business.
Nearing the end of my placement, I can't help but feel overjoyed by the development of my character and skill set throughout this journey. Taking a leap of faith and exploring entrepreneurship has definably been worthwhile and would encourage anyone who has the interest to do so.