The SEED Network regularly select a book to read and discuss. Last month we chose Girl, Woman, Other by Anglo-Nigerian writer Bernardine Evaristo (https://bevaristo.com/girl-woman-other/), co-winner of the Booker Prize 2019 alongside Margaret Atwood's The Testaments.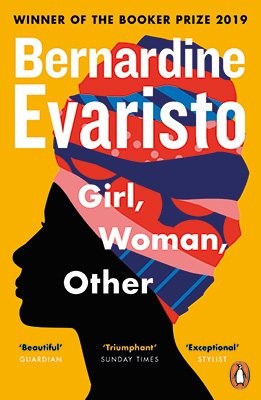 The book features 12 female characters that all have their unique voices showing multicultural sensitivity, struggle, love, joy and different ideas how everyone could connect and mingle without us realising we do co-exist. It prompted an interesting discussion within our group.
The first Black woman Booker winner, Bernardine Evaristo shares her ideas with her fans about her writing here: https://www.youtube.com/watch?v=Mu8Yo6i6VdU
You can also watch the short clip of two writers making history. Oh, wait, "HerStory": https://www.bbc.co.uk/news/av/entertainment-arts-50048964
The SEED community would like to share some of their thoughts on the book:
"It was a challenge to finish 464-pages. But I was intrigued why the Booker Prize picked two winners. It must have been hard to pick a single winner! I fell in love with this book. I wonder whether this book would have won the Booker ten years ago. The book also made me think about not just racism and feminism but also LGBTQ+.
In the penguin interview (https://podcasts.apple.com/gb/podcast/bernardine-evaristo-with-nihal-arthanayake/id89411073?i=1000469430532), Evaristo said:
"People are afraid to step beyond their own kind of demographic in case they're going to be attacked for getting it wrong. And I would suggest that sometimes there is no right or wrong about it, if you are creating fictional characters you can create the kind of fictional character that you want".
I understand non-BAME could be worried how their point of view might be considered as politically culturally wrong to talk about racism. But I'd like to encourage everyone to share their ideas to understand each other and raise awareness about social issues. "
Namy Yu (International Student Support Adviser)
"It was quite challenging to read parts of this book as it was a bit too close to home! It has a really rich range of voices and journeys. Each chapter jolts you into a totally different viewpoint, stopping you from getting too hooked on a particular set of values or beliefs. I particularly like the way the characters' stories bleed into one another. However, I did worry if parts of it were perhaps exoticizing lived experiences of trauma and prejudice to titillate readers – was this appropriate escapism? The life challenges described here are very much the norm for some, so it is a bit uncomfortable to see that reality expressed in fictionalised form. Nevertheless, it was still refreshing to read a book so focused on Black, Asian Minority Ethnic voices while I am currently living and working in a very White space. I guess it reminded me a bit of Carol Churchill's Top Girls or some Virginia Wolf – only written through a culturally different lens. Now that I have finished, I find myself thinking about the lessons learnt in the stories. I guess it serves as a practical guidebook for women of colour looking to learn how to navigate the social challenges that they face."
Dr Neelam Wright (Researcher Development Training Officer)
"The book was a very enjoyable read once I got past the first chapter. I found the first chapter very difficult to get into as it was formatted in a strange way to me. I also probably didn't like the first character so much – perhaps because she was so self-absorbed. I loved reading about the other characters, and I thought Bernardine Evaristo did a marvellous job in giving everyone a very unique voice. I like the exploration of each character's lived experiences and understanding their thoughts and the reasons why they did things. All the characters were quite colourful unlike me – perhaps why I resonated the most with Shirley – who was a teacher and pursued academics. I particularly loved reading about characters from the Caribbean as it reminded me of my homeland and made me a bit homesick. If Bernardine Evaristo had filled the book with only Caribbean characters, it would have been even better!"
Dr Anesa Hosein (Educational Development & Research)
---