Oops… Forgot my laptop today, so no Russian text for now. Sorry((
I was very lucky to participate in the Performance Arts Showcase yesterday, and by the end of it I was left… speechless. I've laughed myself to tears at the Theatre Society's improv, felt like dancing as the Band Society rocked the stage with their original songs and was left absolutely breathless after the Gospel Choir's strong vocal performance. We also enjoyed three amazing individual musicians who showed great skill and passion for their art. I never realised it before just how many talented students go to the University of Surrey!
Here are some pictures from the event to give you a little taste of the atmosphere! I had to battle the room lighting for the whole evening, as it was nearly impossible to get decent shots from where I sat, but I hope you guys enjoy it)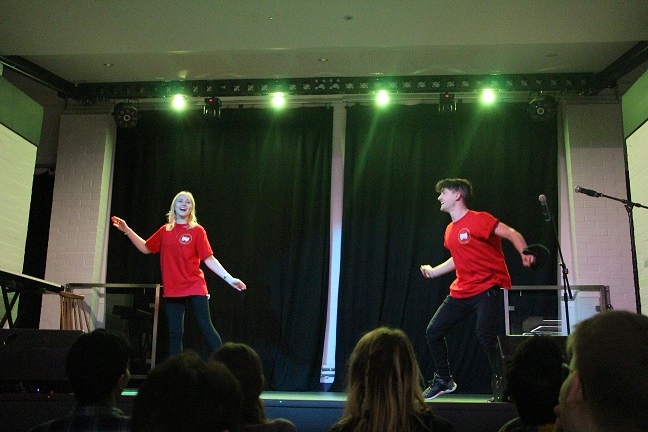 Theatre Society showed us many of their usual exercises. So many that I would struggle to explain every single one of them without sounding completely bizzare. I took this particular picture when thay had to make a sudden transition to Disney-style performance on audience suggestion.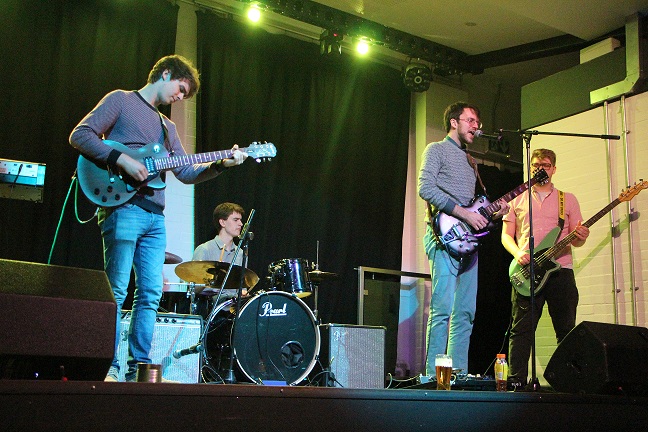 The handsome bunch from Band Society.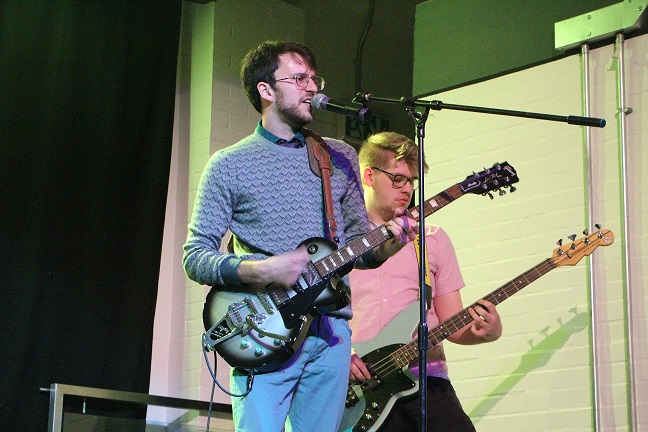 You can feel their passion!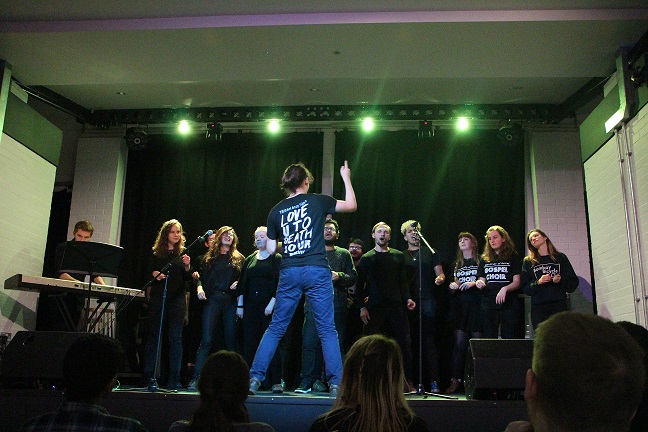 Beautiful vocal range by Gospel Choir. Goosebumps all over!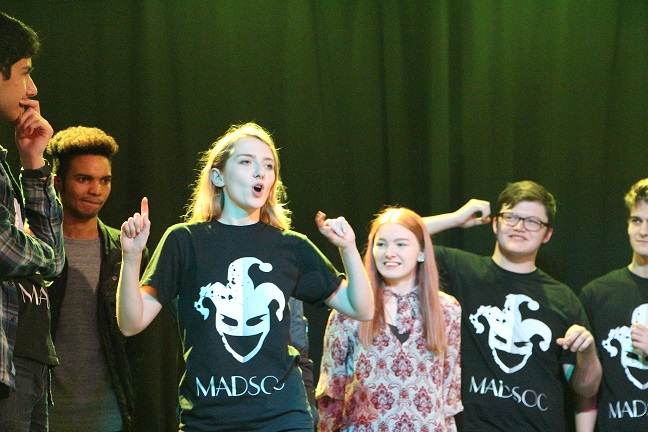 And, lastly, a little treat. This is none other but yours truly – on stage with Music and Drama Society. Probably saying something funny, but I wouldn't really count on it : D
~~~
Of course this is just a fraction of the event, and it is impossible to fully convey the whole depth of atmosphere and spirit in the room… The moral of this post is simple: join the societies and participate at the student events! It's a great experience all over!