Hello everyone! Welcome back to my blog, today I will explain and take you through the process that I went through when I was choosing Surrey. Choosing a university can be a daunting task. You need to consider things such as location, subject ranking, modules, diversity, reputation, cost, living and the list goes on. Remember that choosing a university may be the biggest decision in your life, so selecting a perfect institution that fits for you is essential, because this will become your home for at least 3 years of your life.
Attending university fairs.
During my A levels, I attended a lot of university fairs, both with my school and with my friends. The one that I went to in Moscow was the British Council Study UK Exhibition https://www.britishcouncil.ru/en/expo/moscow, alternatively, you can visit one in London SI-UK University Fair https://www.ukunifair.co.uk/
This exhibition was held in Ritz Carlton and I had a unique opportunity to talk to over 30 university representatives. Attending university fairs is important because in them you will meet a lot of universities and talk to face to face to the representatives that will answer all of your questions about fees, modules, university life.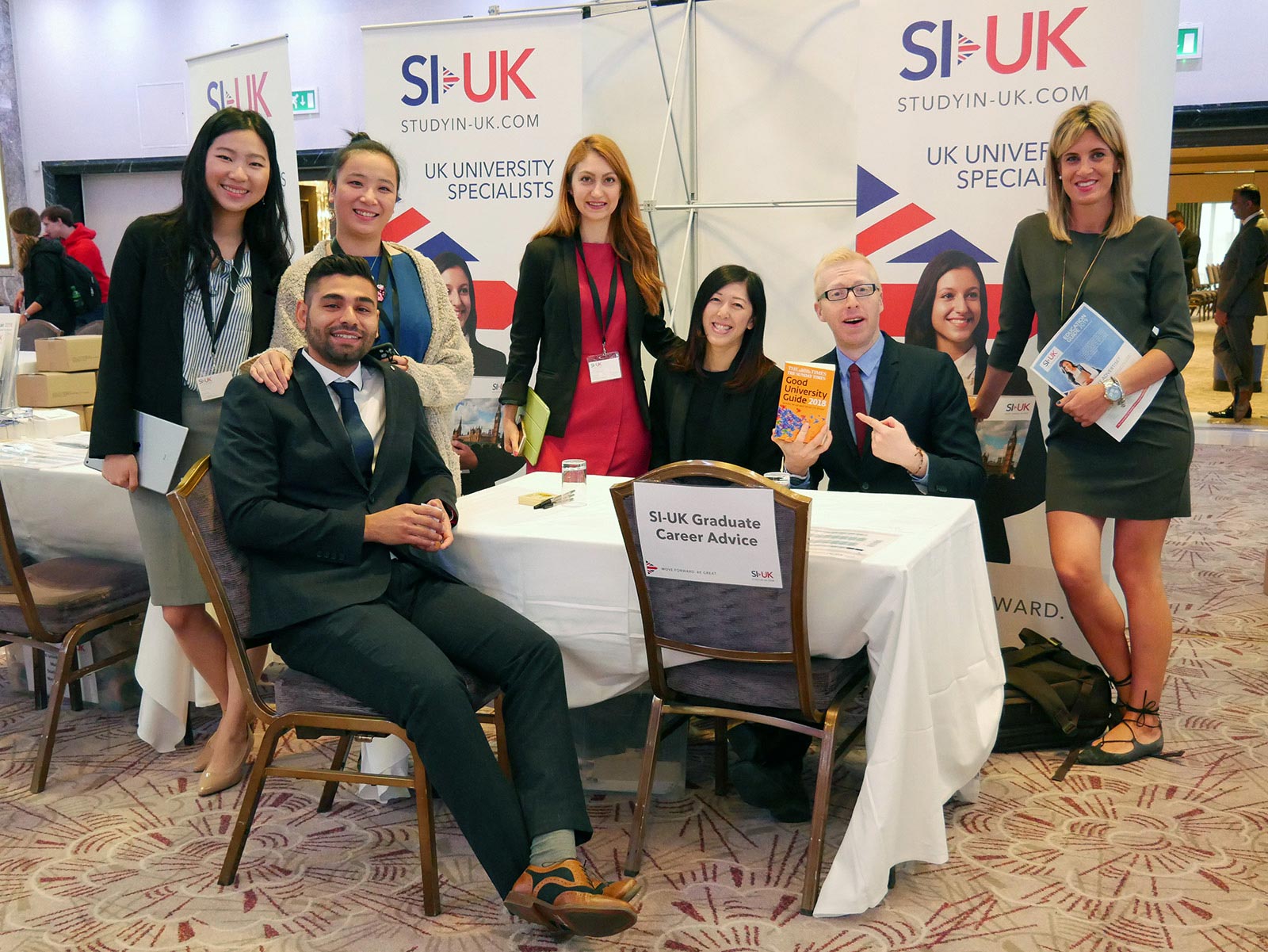 Wonderful things happen here
This inspirational quote was written on Surrey's prospectus. So this is where my journey has started, it has started from this very first Surrey prospectus- an aesthetically pleasing booklet where I was able to find information about my future course, fees, academic requirements and student's life. What drew me to Surrey was its location, Guildford is a really nice town, it is very diverse and safe. The University of Surrey has a really good reputation as it holds a Gold award in the Teaching Excellence Framework, Surrey is also one of the top universities for its employability rate.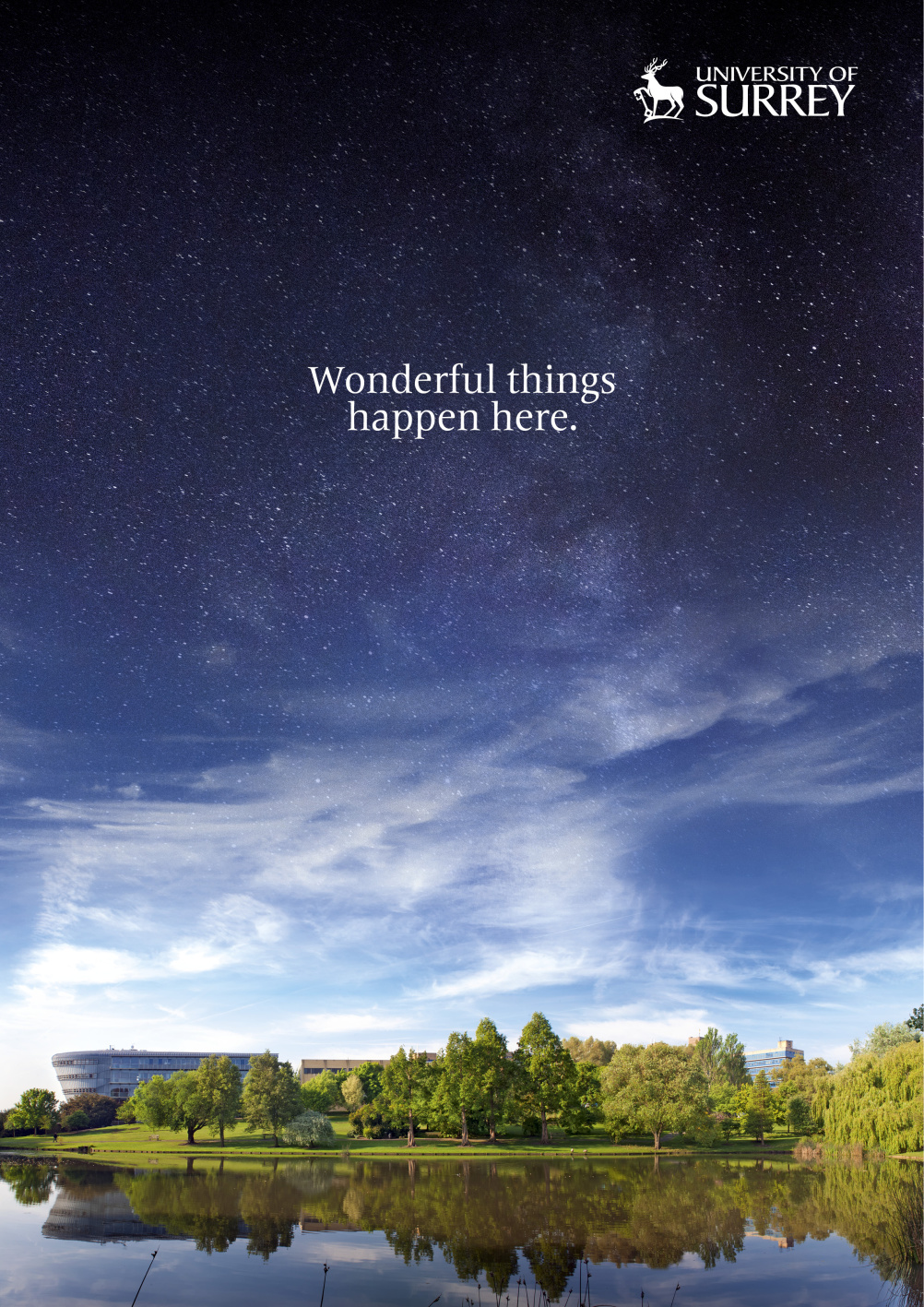 Choosing the course
Choosing a correct course that will suit you, is hard, as in one department you may have more than 3 different courses. Here in Business School, we have 8 business-oriented courses: Business Economics, Business Management (Marketing), Business Management (Entrepreneurship), Business Management (HRM), Business Management, International Business Management, Business Management and Spanish & Business Management and French. Here at Surrey, you have a lot of opportunities and it is up to you which course suits you best.
Attend an Open Day or book a campus tour
Attending fairs and contacting the university is great, but I recommend visiting your future university. Book a campus tour or attend an open day, this opportunity will give you a chance to really see what the university has to offer and get a feel of the campus. You will also have an opportunity to speak to the current students and admissions staff. More information on campus tours and departmental tours can be found here https://www.surrey.ac.uk/visit-university/campus-tours.
Wonderful things really do happen here, take it from me, I'm a first-year student and an Ambassador for my university. Choosing a university was a hard and bumpy road, but here we are. I'm really happy that I'm studying here, it was all worth it and choosing Surrey was the right choice. My main advice to you is to listen to your heart, visit university, make sure that you like your course.
That's it from me! Enjoy your Friday and I will see you all next week.
-Margarita.