Now I'm going to be honest, Bristol has never been a place that's been on my travel radar in the UK up until last week. The only reason I decided to go there was because a bunch of my friends wanted to visit nearby Bath but couldn't get accommodation there last minute, and we decided to spend a night in nearby Bristol instead. It was only in my process of finding a place to stay in Bristol I came across the many places and sights to see in Bristol and decided to spend a day (or two) there as well. I was in for a pleasant surprise, and winded up having the best days out in Bristol. So, I thought I would tell you guys about it as well.
I took the train from Guildford to Bristol with an open return ticket costing 42 pounds with my railcard. The train I was on took around 2 hours and 15 minutes to reach Bristol Temple Meads, with one quick change in Reading. After chucking our stuff at the accommodation and a quick lunch, we had a full itinerary to get through, with our first stop being Clifton Suspension Bridge.
With my civil engineering background, the suspension bridge was a must-visit for me and really took my breath away with its expanse and size, being built in the early 19th century. After walking the length of the bridge and checking out the views of river Avon, we climbed up the Clifton Observatory to check out the bridge using Camera Obscura, which uses a very interesting projection technique in a dark room to provide a true image of the surrounding area. We also made our way down through the Giant's Cave, a natural limestone cave, to a viewing platform of the Avon gorge. A steep journey with slippery steps meant I was too scared to pull out my phone to take photos within the cave, but it was a fun experience, nevertheless.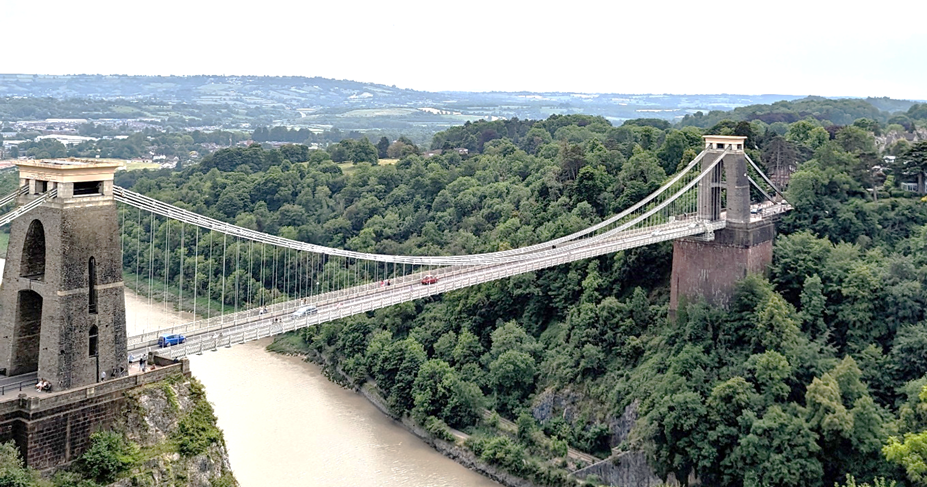 Next step on the itinerary was Brunel's SS Great Britain, which is a maritime museum situated on a passenger steamship. Designed by Isambard Kingdom Brunel, who is also the engineer behind Clifton Suspension Bridge, this ship was the largest passenger ship of her time. We got to check out the historic dockyard, the dry dock, Dockyard Museum and Being Brunel Museum. It was also amazing to check out the conservation efforts made at the site.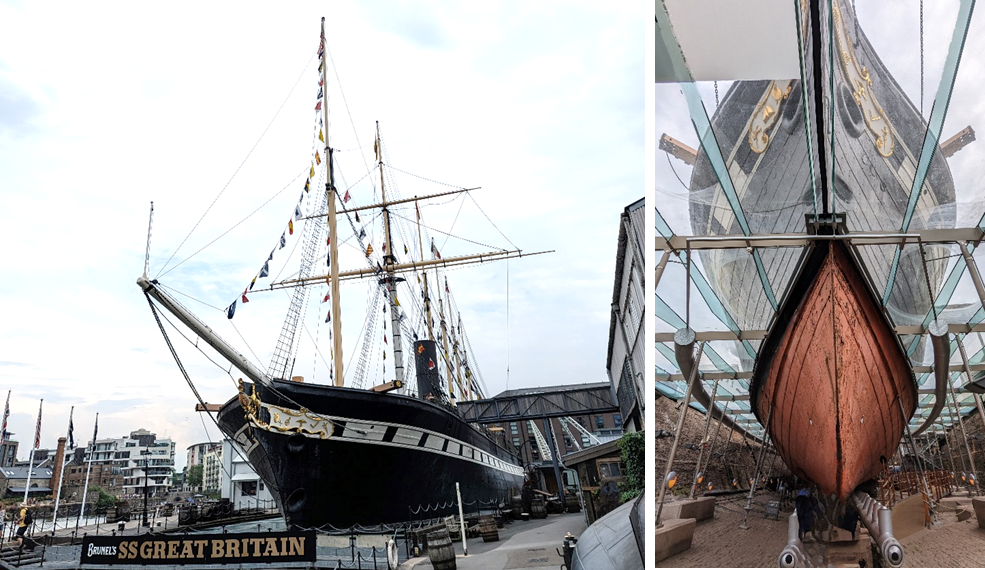 We had decided to end the day by watching the sunset at Brandon Hill Park. We climbed 108 steps up the Cabot Tower in the park to catch a bird's eye view of Bristol. Unfortunately, I had kept my power bank at the accommodation and my phone was dying by then, and I could not take any photos from the tower. But do take my word for it, if you're ever in Bristol, make sure you head to Brandon Hill Park to climb up Cabot Tower to get the best views over Bristol. Best part is admission is free to the tower!
The next day in Bristol, we decided to check out the hustling bustling street art scene in the city, where the renowned street art artist Banksy is from. The street art was scattered across the city but centred in Stokes Croft. Check out some of my favourites among multiple street art pieces in the city. I absolutely love the way street art can just brighten an area and street up.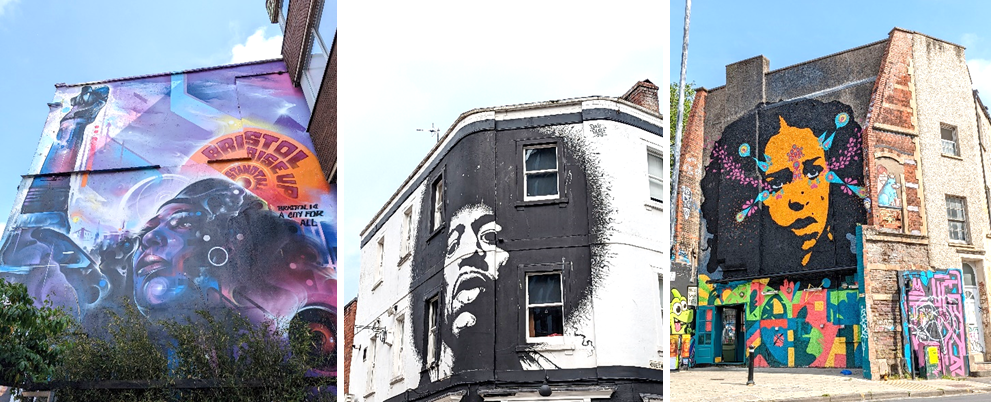 The most visited pieces of course were the Banksy pieces in Bristol. Check out the Banksy pieces we managed to find on our trip.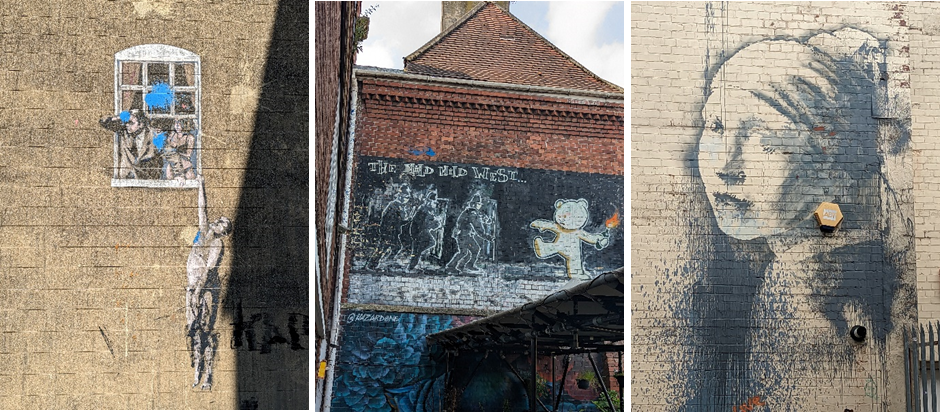 We then checked out Bristol Museum & Art Gallery, as well as the University of Bristol's grand Wills Memorial Building Tower. We passed through the vibrant College Green filled with people enjoying the summer sunshine before checking out the stunning architecture of Bristol Cathedral. After taking some respite from the summer sun in the Cathedral Garden, we headed back to the train station, thoroughly tired but feeling satisfied and happy with the sights we had seen.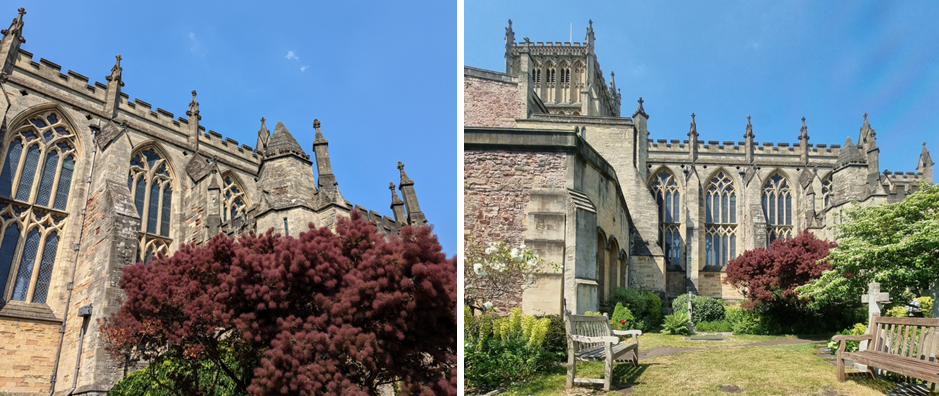 So, I hope you enjoyed reading my article and got some insight into a lesser-known city in the UK, with its own hidden gems highly worth visiting. On this trip, we also took a day trip to Bath, and I look forward to sharing my experience here with you as well.
Cheers,
Inash