As a student at the University of Surrey I have the chance to travel around the Southwest at a relatively cheap price! During my time here I have visited places like Brighton and Bournemouth. The trains are quite fast, and the prices are not expensive at all.
This weekend, my family came from Madrid to visit me. My brothers had never been to the UK before, so I decided to plan a day trip to the beach. British friends had recommended me to go to Portsmouth, but I had not had the chance to travel there yet. Saturday morning we had a brunch at Bills in Guildford (Bills is a very nice restaurant chain where you can have a British breakfast). They also have gluten free and vegan options!
After having a very filling breakfast, we walked a bit along Guildford's river as I wanted to show them the walk I do every week to Lidl and The Gym. I would really recommend this walk, especially on a weekend because locals hop on their boats and go on an excursion along the river. After digesting the food and enjoying the sunshine, we went to Portsmouth.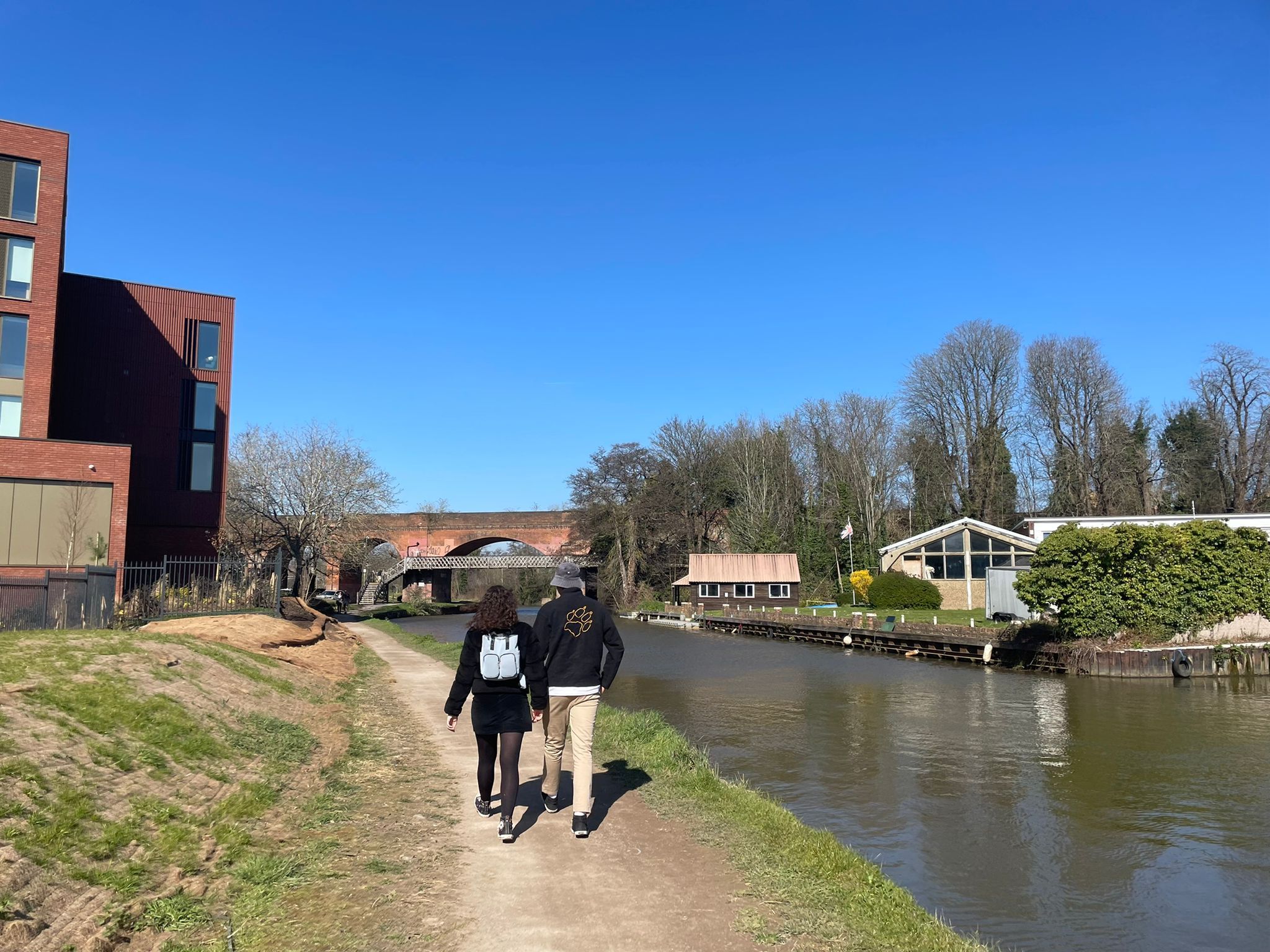 By car it was only an hour drive, however I know that the train is fast too. When we got there, we parked at a very big outlet shopping center in front of the sea. Unfortunately, we did not have time to go shopping but I would really recommend going there if you need a wardrobe change.
The shopping center is excellently located between a naval base and a beach. We walked along the sealine and saw spectacular navy ships, seagulls, WW2 bunkers and a beautiful sunset.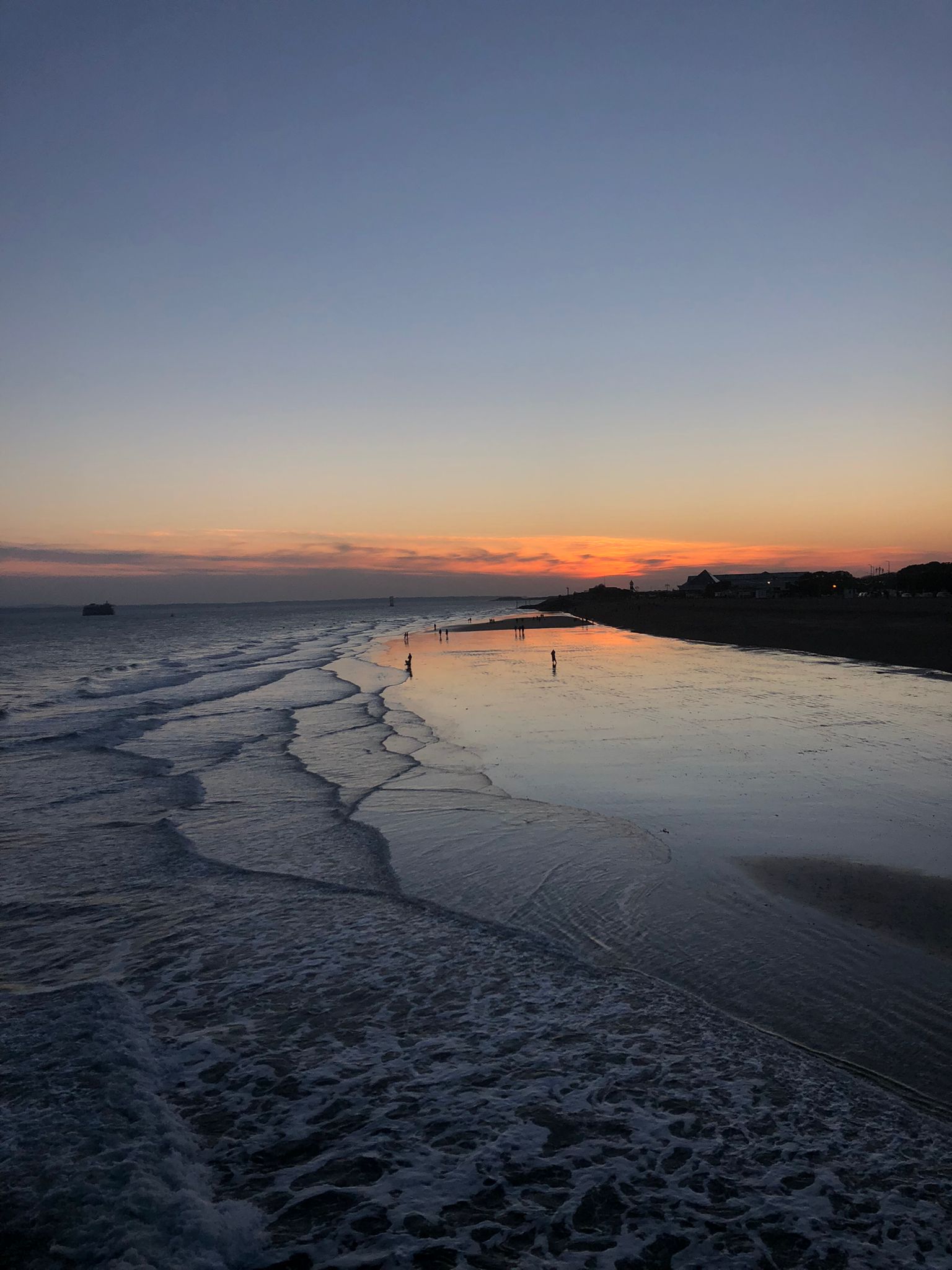 I would really recommend going there if you have the chance! And I would also recommend coming to study to Surrey because of its ideal location. Not only is it 35 minutes away from London by train, but you also have the sea just an hour away. Coming from Madrid this is a luxury!