It's easy to become absorbed in our hectic campus life as a university student and lose sight of the beautiful county. Our surroundings are known for their rich history, natural beauty and cultural gems. In this blog, I hope to encourage students to slow down a bit and spend some time discovering the best of what Surrey has to offer. Believe me, you won't want to miss out on these wonderful sights! 🙂
Watts Gallery
The Watts Gallery is a Victorian art museum dedicated to the works of George Frederic Watts. It is located in the village of Compton, close to Guildford. The gallery features Watts' paintings, sculptures, and sketches, as well as works by his contemporaries. Visitors can also appreciate the beautiful gardens that Watts and his wife created. There is currently a 'De Morgan' exhibition running until 5th March 2023.
"Husband and wife artists, William and Evelyn De Morgan were anything but ordinary. They defied stereotypes of their time to create beautiful art which supported their liberal, socialist political viewpoint, their feminism, and their pacifist outlook on war"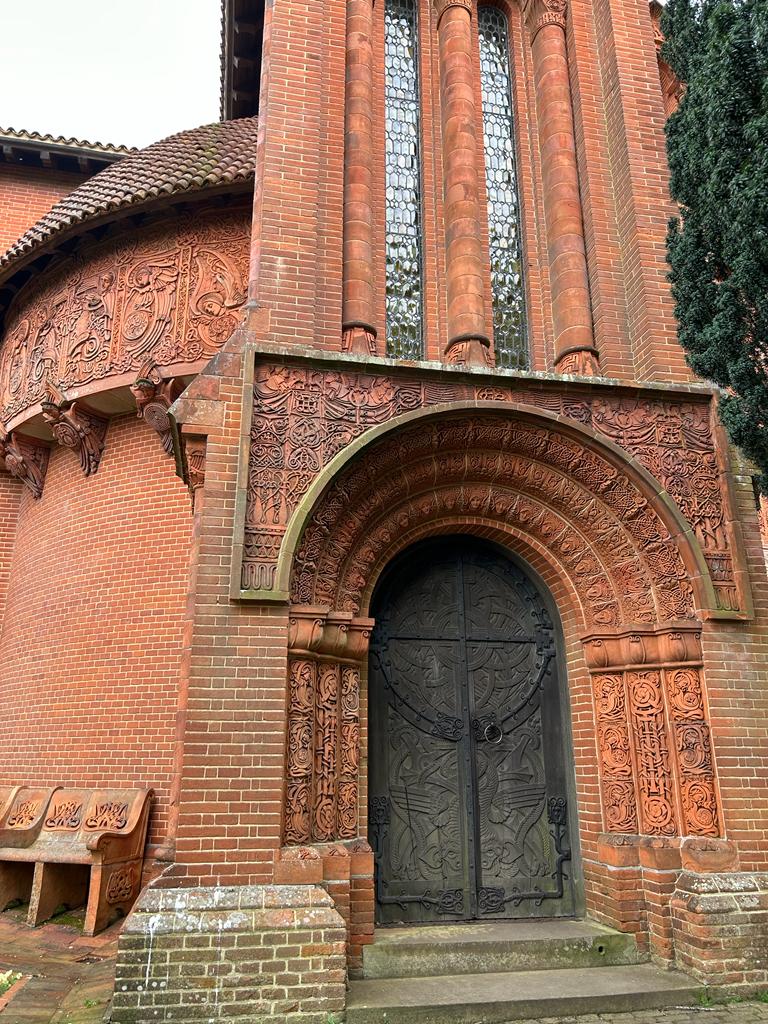 Surrey Hills
The Surrey Hills have been recognised as an Area of Outstanding Natural Beauty for the entire county. The hills are home to many different species and habitats, as well as scenic villages and ancient sites. Visitors can explore the slopes on foot, bicycle, or horse, taking in the spectacular scenery. It's also an excellent place to go running and enjoy the scenery.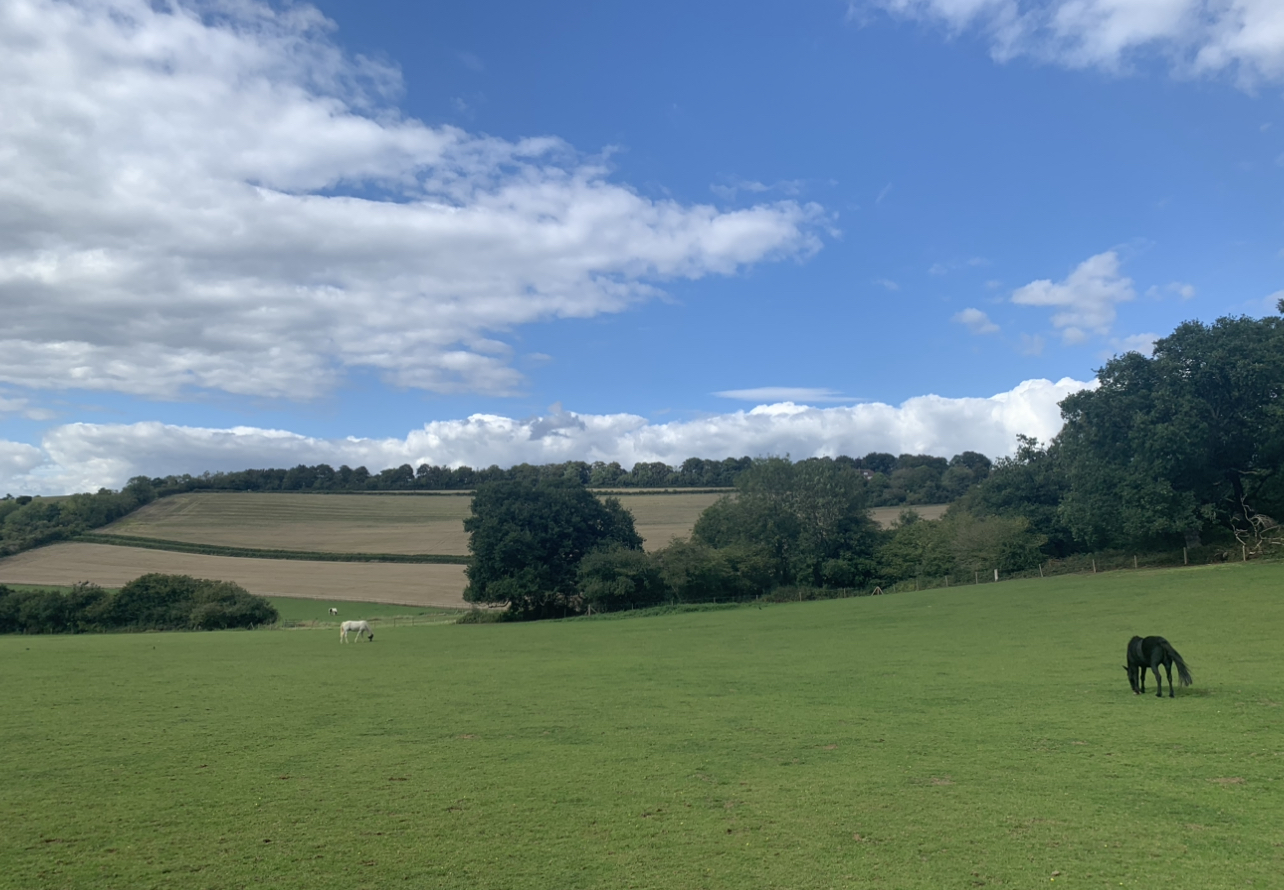 3. Devil's Jump
The Devil's Jump is a group of three little hills in Surrey that are surrounded by huge woodland and are a beautiful area for a weekend stroll. The site contains three massive standing stones that are thought to have been constructed around 4,000 years ago. Visitors are welcome to tour the grounds and learn about its fascinating history and mythology.
According to one tale, the Devil used to amuse himself by leaping from the top of each hill to the next.
This annoyed the god Thor who picked up a boulder and threw it at the Devil, causing him to flee and leaving the boulder at the Devil's Jumps.
Another tale says a witch called Mother Ludlam chased the Devil on her broomstick to get back her stolen cauldron, causing him to kick up these mounds.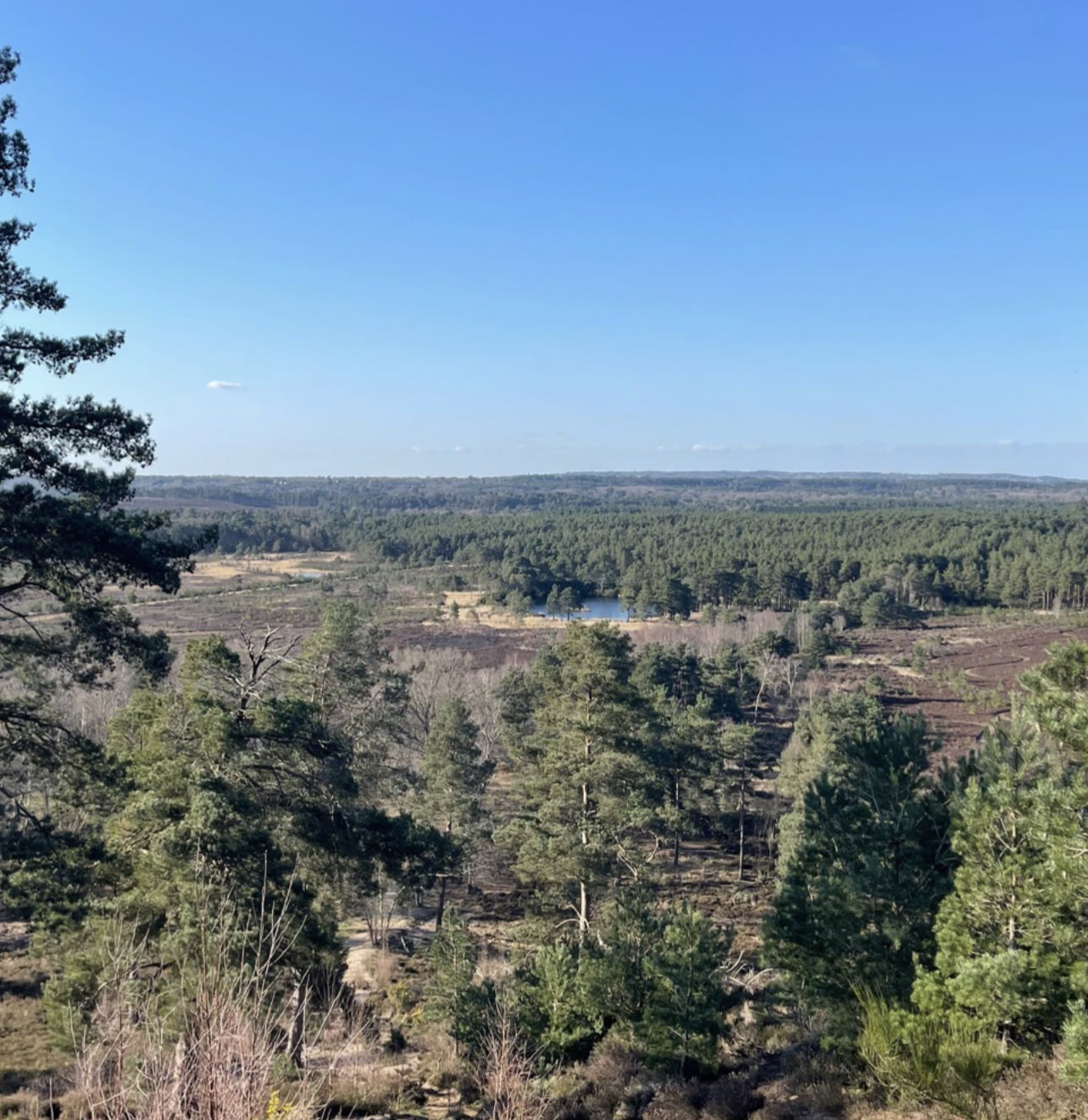 4. Shalford Mill
Shalford Mill is a historic watermill on the River Wey in Guildford. The mill was constructed in the 18th century and has been substantially preserved, with the majority of its original machinery still in place. Visitors can take a guided tour of the mill and learn about its history in town, or they can simply stroll around the picturesque village.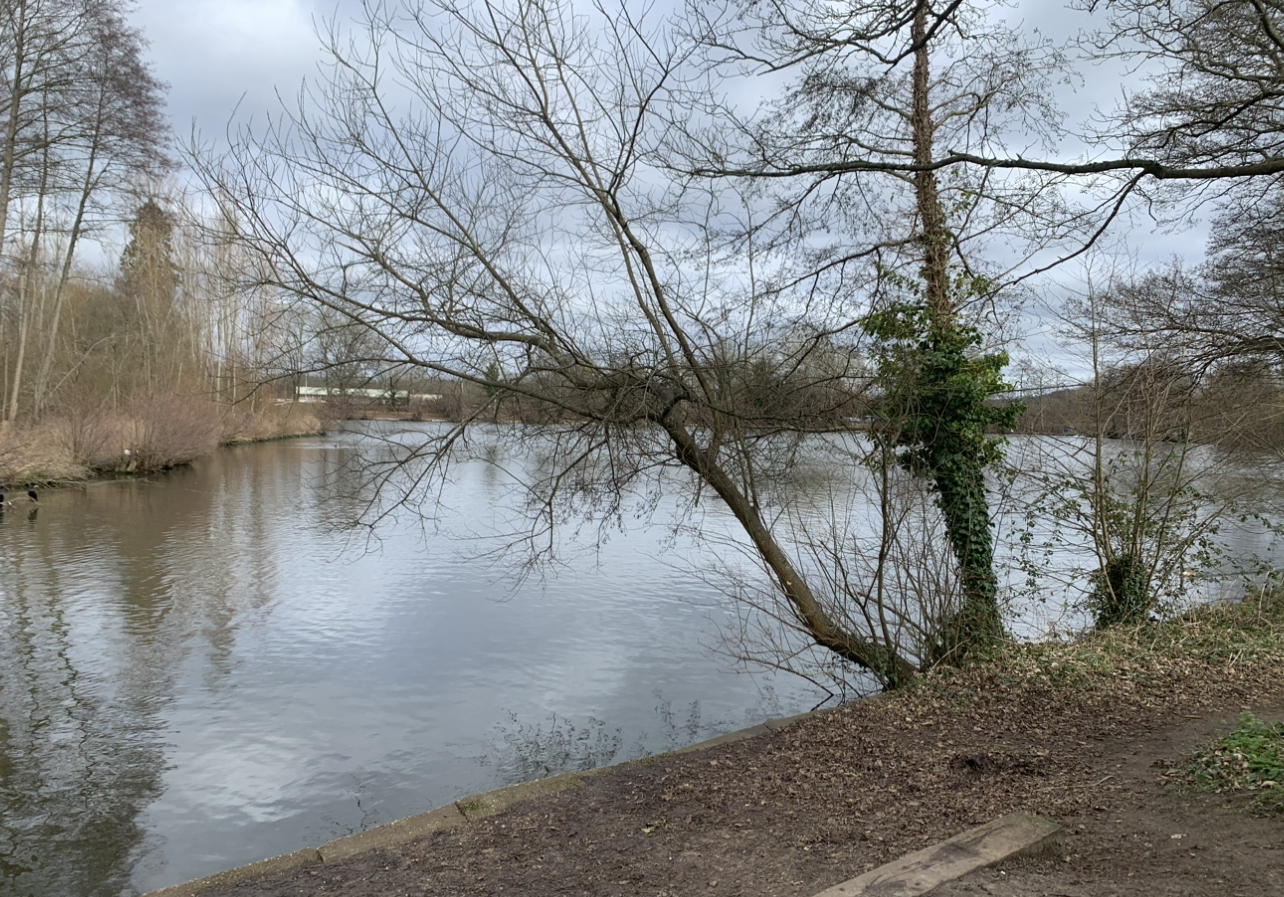 5. The Boileroom
The Boileroom is an independent music venue and café in the heart of Guildford. The venue provides a variety of live music concerts, comedy nights, and other cultural events throughout the year. Visitors can enjoy delectable cuisine and drinks while listening to some of the best-emerging talent from the local music industry.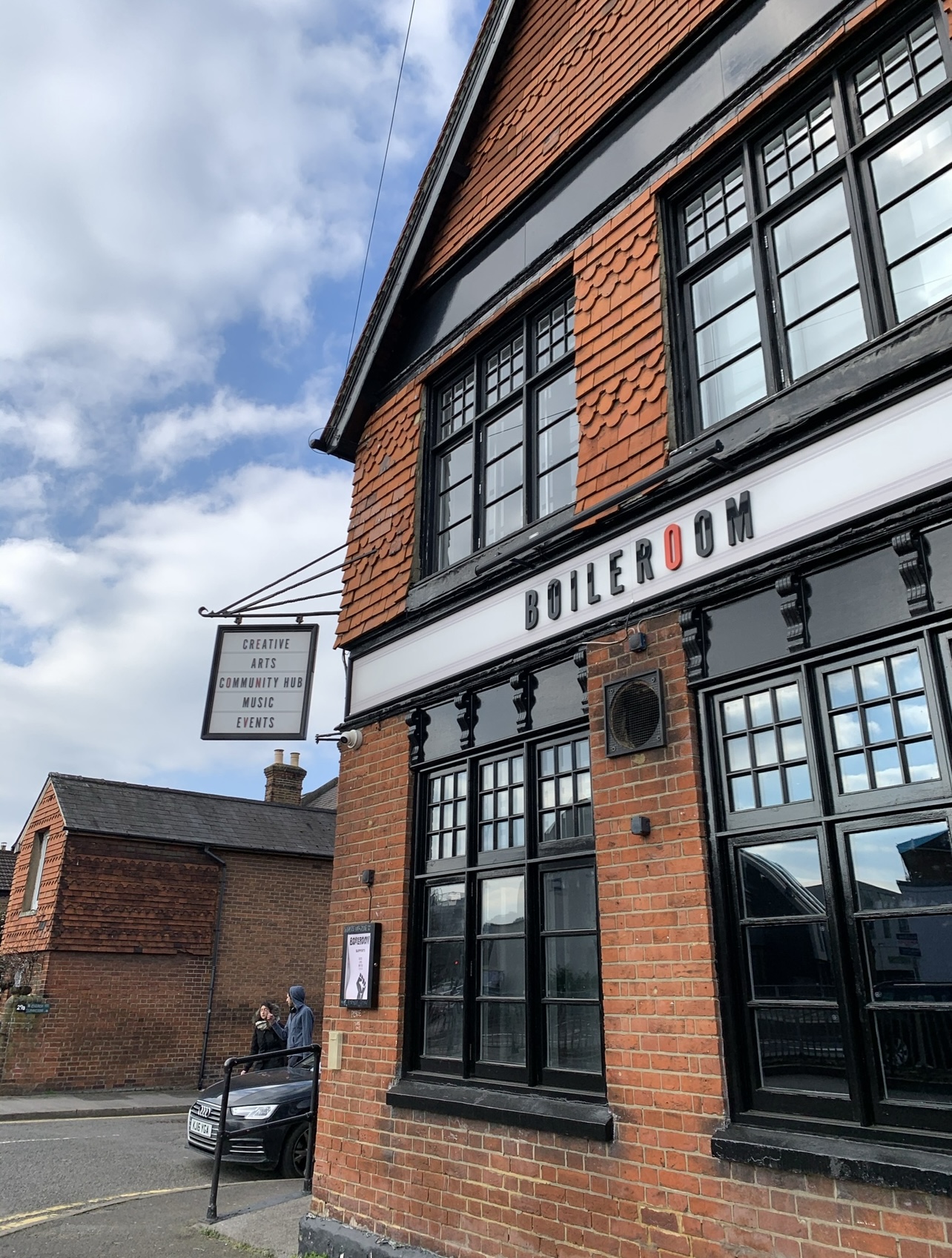 6. Tudor Antiques
A late-night speakeasy concealed behind the closed doors of an antique shop is half way up a discrete alleyway in Guildford. Part of the allure of this hidden establishment is the thrill of discovering it. To gain entrance, send an email to tudorantiquesguildford@gmail.com for the code to unlock the door, which is open from 8 p.m. to 10 p.m. It is a one-of-a-kind and exclusive experience in which guests are transported back in time to the Tudor era, surrounded by authentic antiques and served perfectly made cocktails in teacups.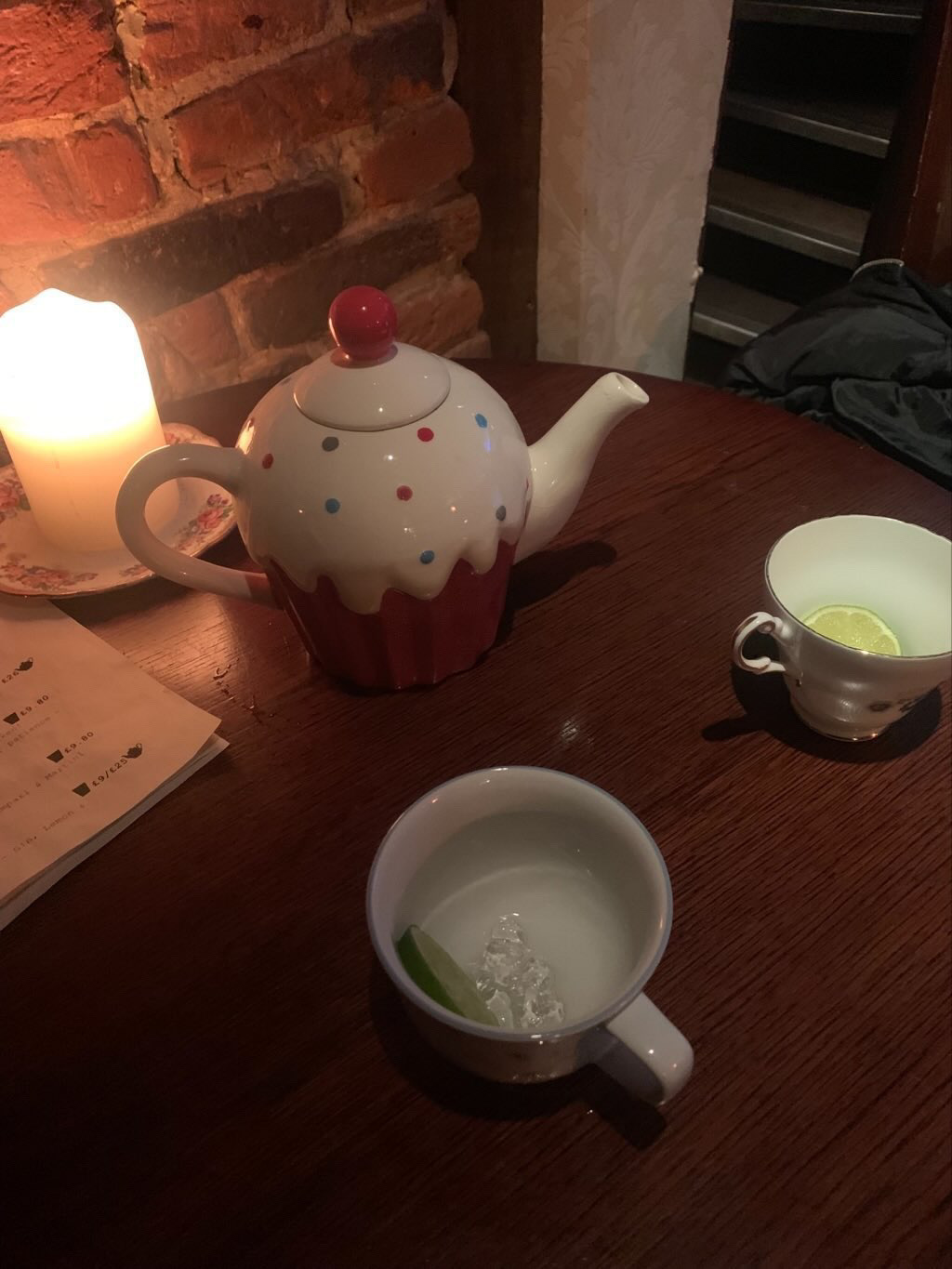 7. Solar Sisters
Solar Sisters is a beautiful establishment in the centre of Guildford that combines a café, a zero-waste shop, and an events facility. The quaint shop is owned by two sisters who are dedicated to promoting sustainable living in their community. Solar Sisters not only sells zero-waste products, but they also provide a variety of events such as mindfulness gatherings, craft classes, a neurodiverse support group, pizza and poetry nights, film screenings, and book clubs. Their zero-waste shop is a great place for environmentally friendly products and to learn about sustainable practices. It has a welcoming ambiance and is an excellent place to study or relax.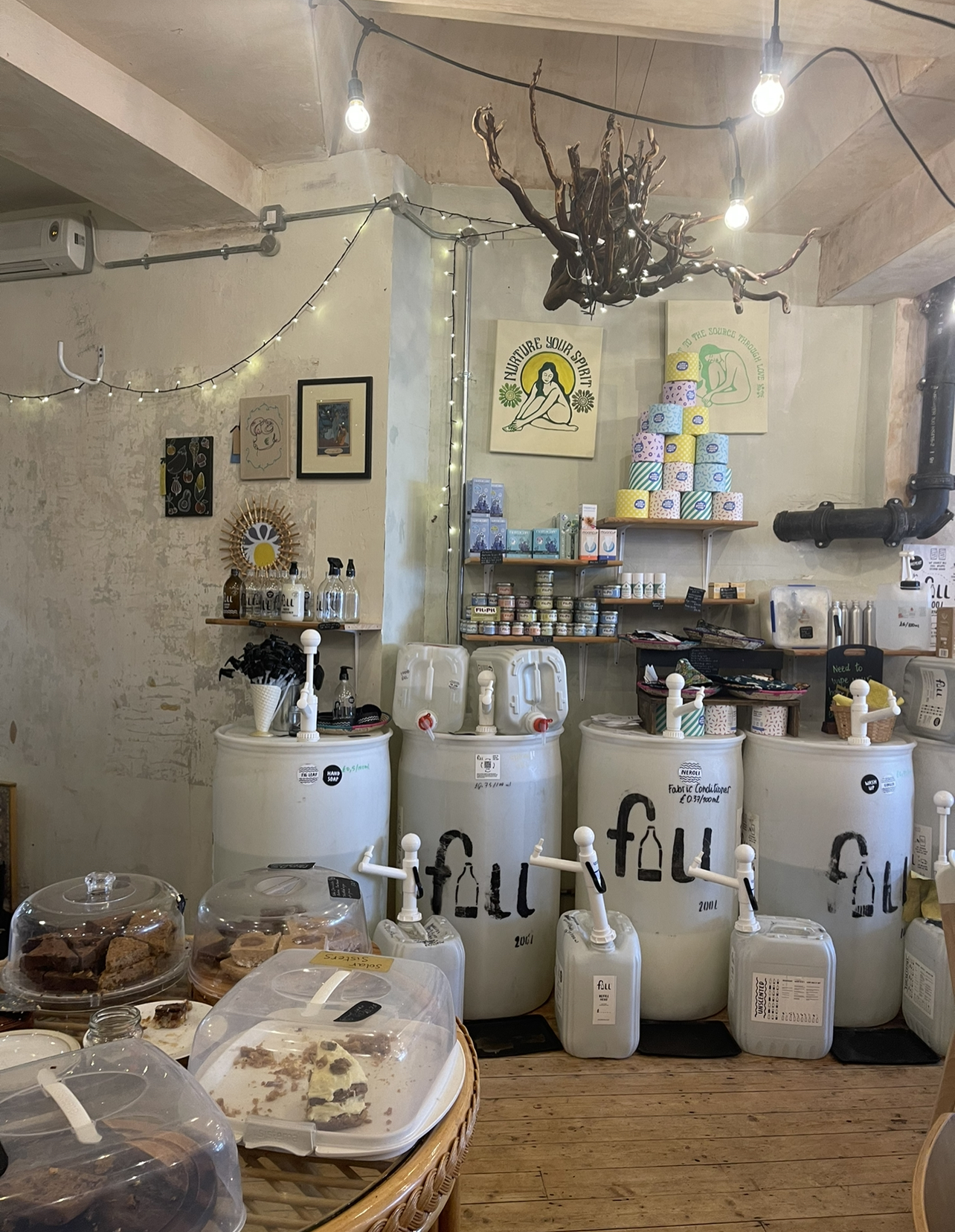 8. Pewley Down
Pewley Down is a lovely nature reserve on the outskirts of Guildford. The reserve is home to a number of rare and endangered species and includes a variety of habitats such as grassland, woodland, and heathland. Visitors can enjoy walks and picnics on the downs while taking in the stunning views of the surrounding countryside. There's then a pleasant walk over to St Martha's Hill, where you can see the church.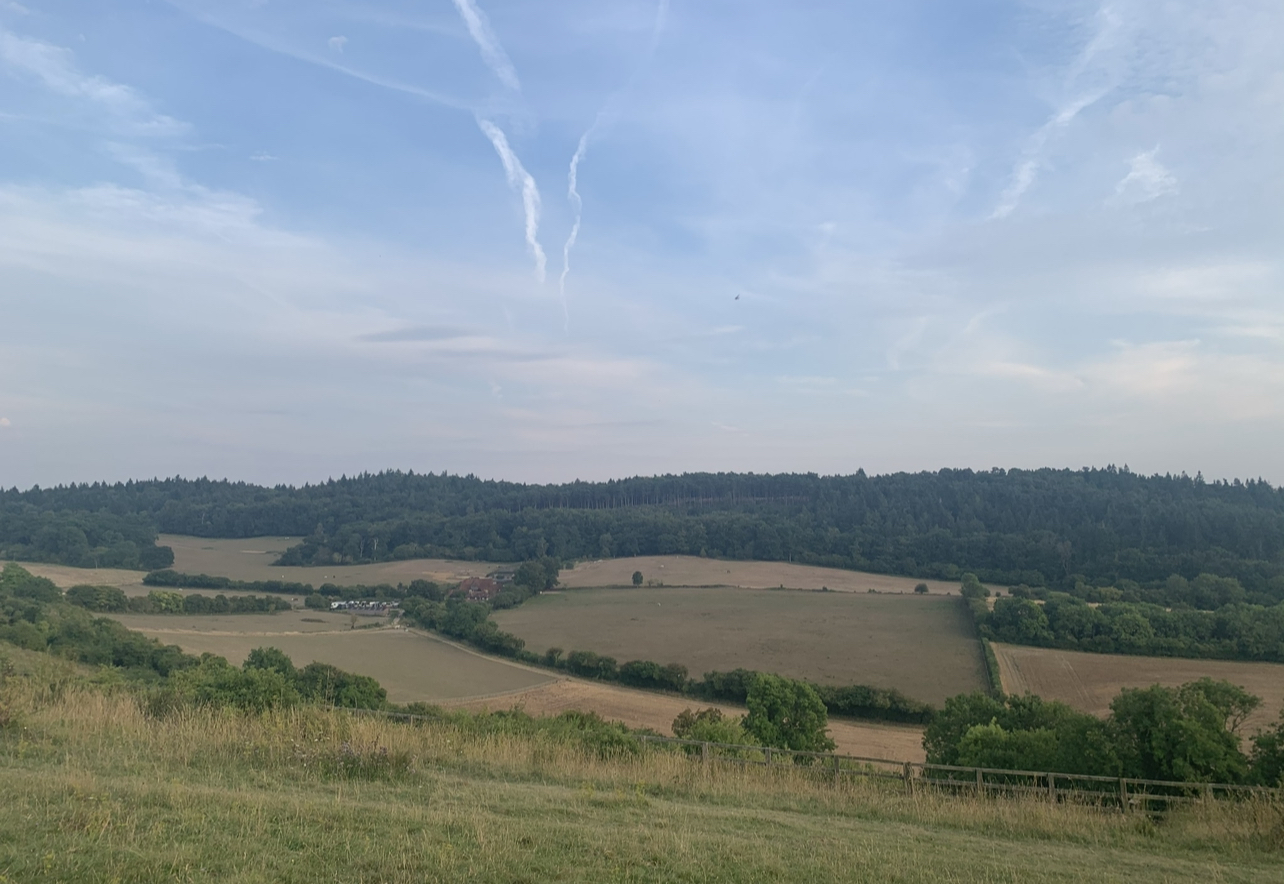 9. North Downs
The North Downs provide scenic hiking routes, including a halt at Silent Pool, a natural spring and lake near Shere town claimed to be haunted by the souls of a drowned maiden and her lover. You'll also come across Madira's Kitchen (Indian cuisine) and Silent Pool Distillers as you walk along the trails. Walking up the hills next to the pool, you'll discover Albury Organic Vineyard, then descend into the picturesque Shere village below, where you can explore and even spot the bar from the popular film, the Holiday.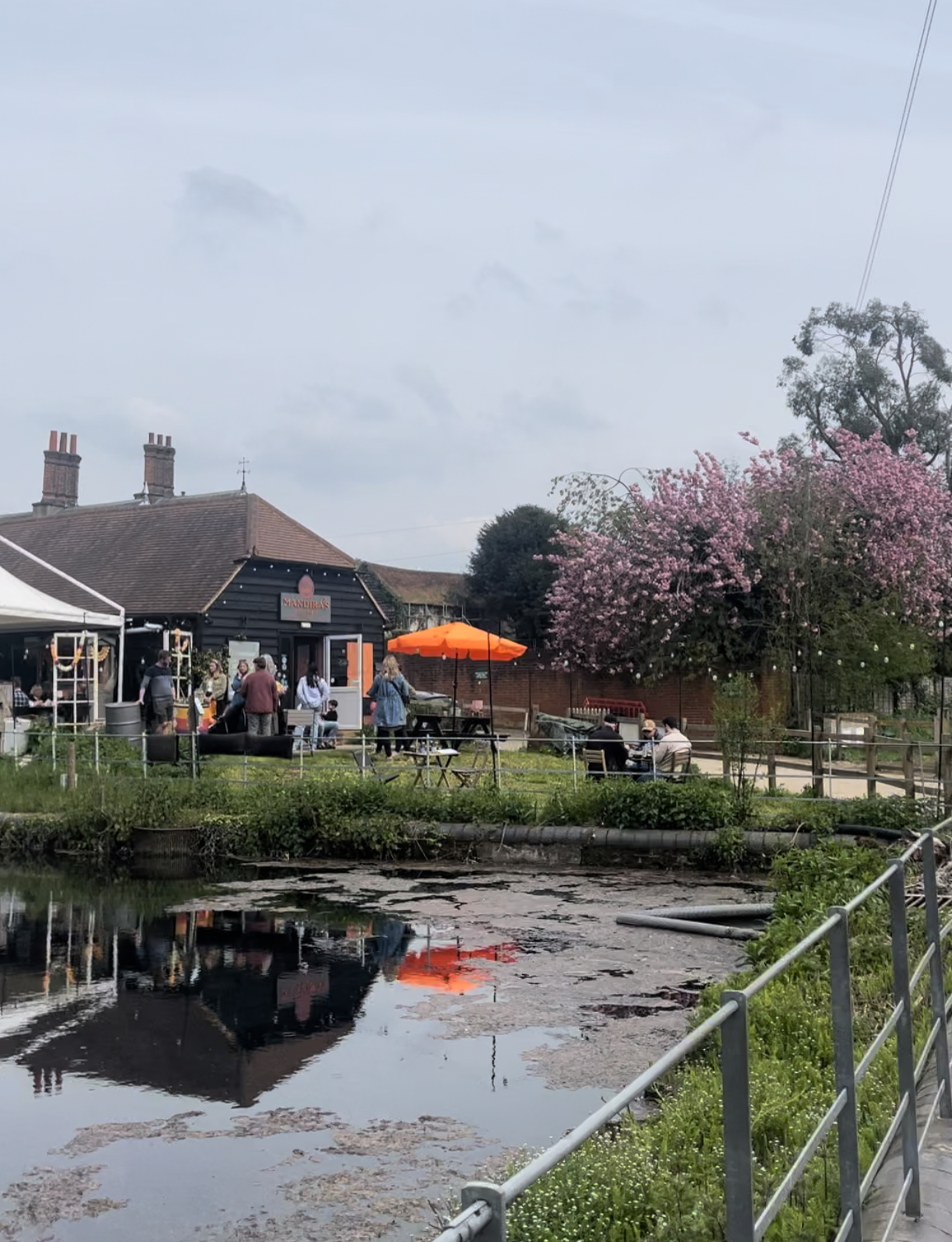 10. New Art Space / Fridas's Coffee shop
New House Art Space is a recently established creative hub in Guildford, offering a place for like-minded individuals, groups, and organisations to come together and share their ideas. The space recently hosted a mental health exhibition in collaboration with the Oakleaf Charity. Visitors can also enjoy a cosy coffee shop called Frida's, named after an adorable dog who often makes an appearance.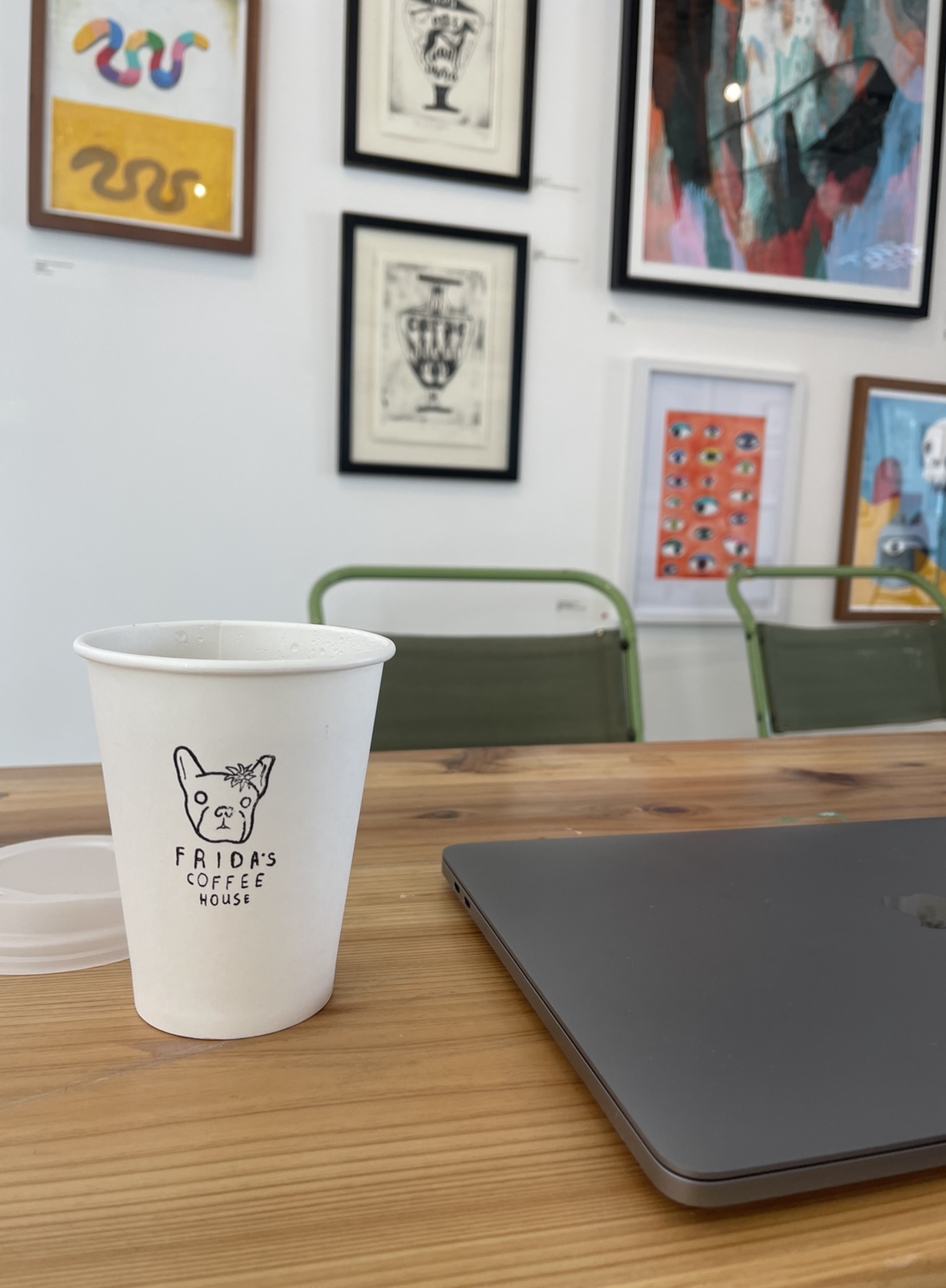 These are just a few of the many gems in Surrey. Whether you're interested in history, culture, or nature, or simply want to travel and discover new locations, this lovely county has something for everyone. So, let us take a break from our hectic academic schedules and venture beyond the University of Surrey campus to discover the many treasures that Surrey has to offer.