Hello everyone! I hope you are all having a good easter break and enjoying your holidays with your family and friends. Unfortunately, this year that wasn't the case for me as I had to stay in the UK to work and finish my assignments for this semester. However, there are many things you can do if you are staying in uni over the holidays and that's what I will be covering in this week's blog!
First of all, even though the university's nightclub Rubix is closed over the holidays, there is plenty of nightlife in Guildford's town centre; Casino, Popworld, Five and Lime, are just a few of the clubs and bar that are in town and me and my friends prefer on going every now and then. In case, you are not a fun of them there are plenty of restaurants as well as the Odeon cinema which kept me company as well over the holidays.
Moreover, Hellenic and Cypriot societies organised quite a few gatherings and mini events for all of us that stayed back. They created an Easter break group chat where they were making announcements about picknicks by the lake, bar crawls, group study sessions in the library and many more. As the weather was surprisingly really nice and warm it was allowing us spending much time outdoors especially by the lake and in the fields outside Manor Park next to Surrey Sports Park.
Going to my archery training was another way for me to spend my time as outdoor season has begun and we are currently shooting in Guildford Archery Club which is around 30 minutes by bus from my accommodation in Manor Park.
Additionally, I had the opportunity for the first time in my university life to explore a few different restaurants in Guildford, mostly Italian cuisine such as Franco Manca, Olivo and Positano. Also, I tasted some Asian cuisine from Wagamama and the Ivy Asia that has recently opened in town. Plus, the good weather was allowing me to go to our university's lake and have a drink by its stunning view!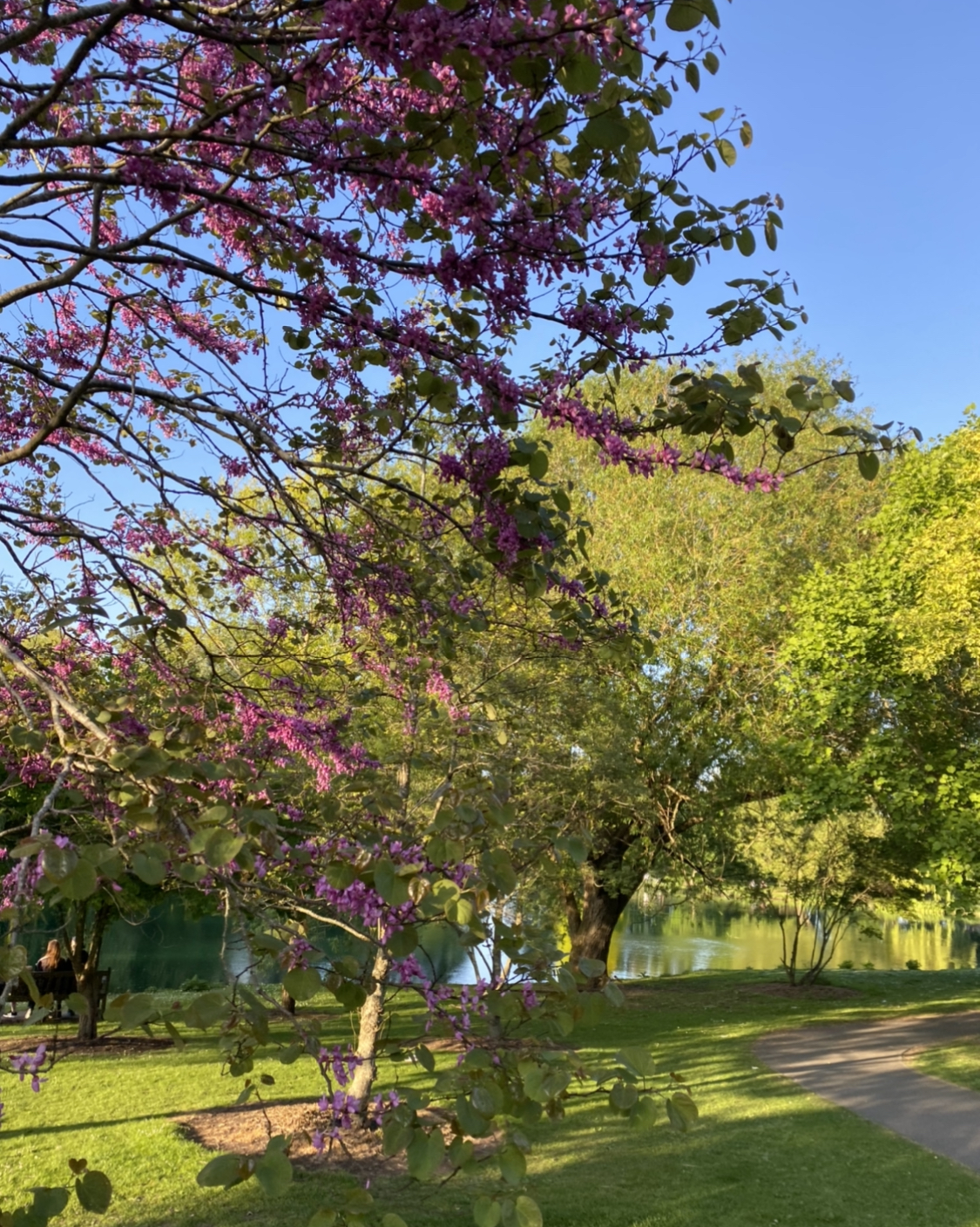 Overall, I spend my holidays in a very creative way and even though I was away from my family the university gave me plenty of chances to fill this gap as much as possible!