Today I'm going to be sharing with you guys some of my trips over the Easter break.
Even before my last lecture ended, I was already so excited and was looking forward to travel back home with my fellow Thai friends and see my family.
** Tips: When traveling to the airport with others, it's a good idea to grab a taxi as it's actually cheaper and more efficient than a train; in fact, it only cost us 12 pounds each.**
I wasn't nervous about the whole airport and security processes or about getting
on the plane but what got me so nervous when I got there was the fact that I accidently met two Arsenal player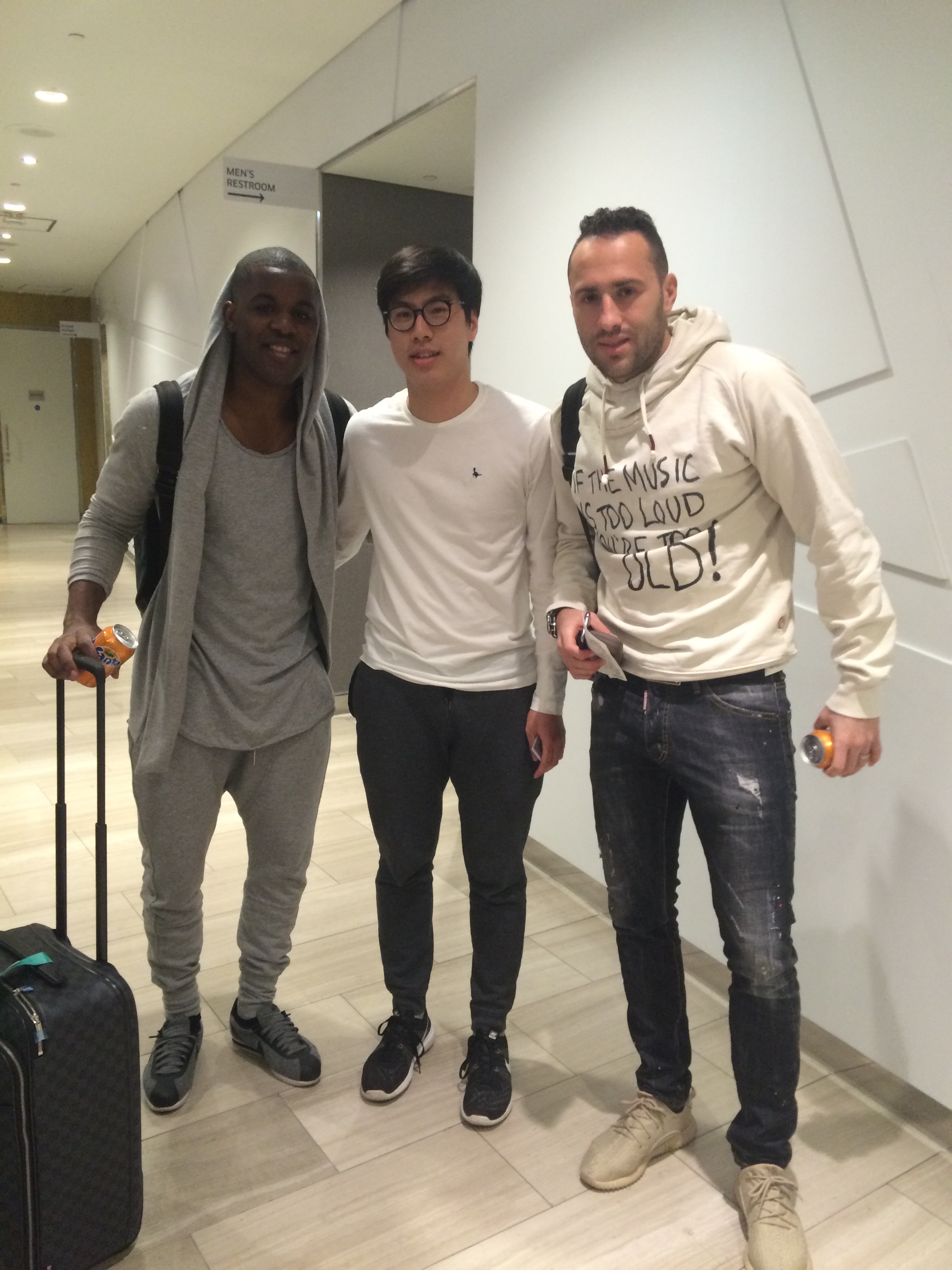 s in the lounge before I waited to board the plane (In case you didn't know I have a crazy passion for football). I asked them for a photo and they kindly let me. My heart was beating so rapidly out of my chest and I had a red flush all over my face. It was like meeting a Hollywood superstar for me!
I landed home safely in the early afternoon and I immediately felt the heat the first step I had out of the plane. I mean it was 10 degrees one day ago and a jump up to 38 degrees struck me quite a bit! I asked my mom to go to a classic traditional Thai restaurant to spice things up on my first day back to Thailand. My saliva glands were obviously not ready for all the spicy soups and dishes; I was crying after a few mouth full of Tom Yum Koong Soup.
The third week of the holiday, my family and I travelled to Japan at the peak season of the whole year for this country (usually around April). It wasn't the first time we visited Japan, it was more like our 5th-6th time. My family loves to go to Japan, we are especially in awe to have that fresh sashimi and all other traditional dishes. We went to Osaka and Kyoto which is located down the south of Japan. It was around 12-18 degree out there (perfect temperature for me) and it was lovely. However, as it was a peak season out there, it got a little crowded due to many foreigners, just like me, travelling all around Japan. The Sakura tree was the main highlight to why people visited Japan.  Sakura tree usually bloom in the last week of March or the early April in Kyoto and only last for 1-3weeks for the whole year. (Don't worry if you are wondering why I haven't talk about food in Japan yet. Please do check my next blog which will be on about food that you must try in Osaka.)
My time in Japan past by very fast and before I knew it, I was already spending the last week of my holiday. From the April 13th to 15th, it was a very special period in Thailand as this was the Songkran Festival or Thai new year. It is the biggest and most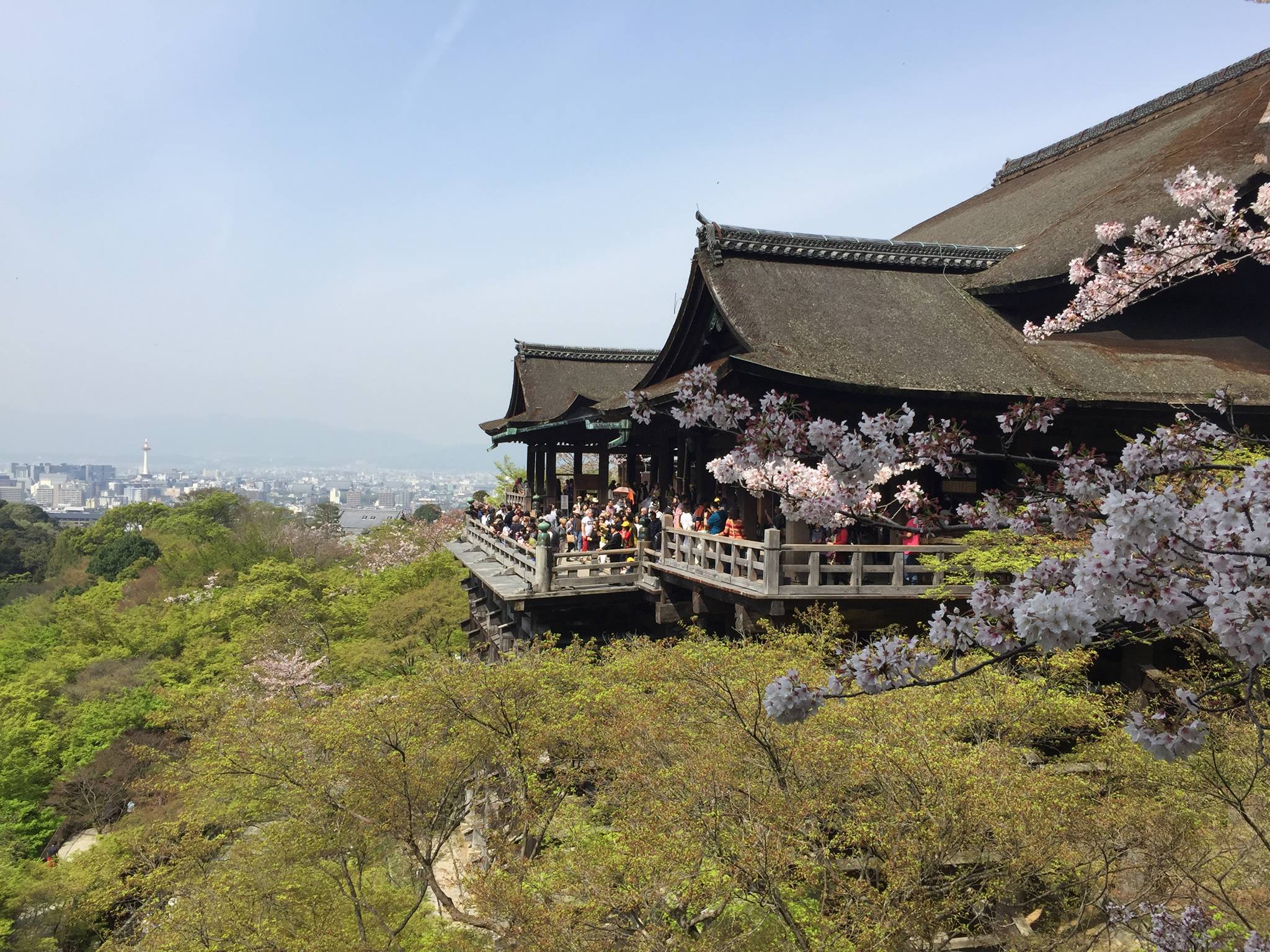 memorable water festival you will ever experience when you visit Thailand during these few days. Having fun is always a big part in our Thai culture, and having fun amidst scorching heat is no exception. The hottest month of the year, April see water fights and street parties all over our country. However, I only went to the first day due to my sickness ;(. The last day of Songkran was a day before I fly back to England so I didn't want to risk being more sick than this. Time went by so quick and I didn't want to go back to England yet.  I wasn't ready for all the assignment, exams and lectures. It is the third day back and it feels a bit weird after travelling and sightseeing in the four weeks break.