Esselamun aleykum…
Without traditional intro, this would not be as authentic as it expected to be. I miss to type in here to tell you how wonderful Guildford and how beauty it is during winter…
Sizlere bir suredir yogunluktan dolayi yazamadim ancak saniyorum ki guzel bir vakit buldum ve uzerinden cok gecmeden de kis mevsimi ile ilgili bir kac resim paylasmak istiyorum.
Bir suredir Guildford'dayim ve sonbahari ve kisini deneyimleme sansim oldu, ikisi de guzel ancak  yagmurlu Ingiltere ikliminde kis mevsiminden cok ta umutlu degildim ve acikcasi kar gormeyi beklemiyordum. Ta ki bir sabah alisik oldugum yesillik yerini beyaza birakana kadar.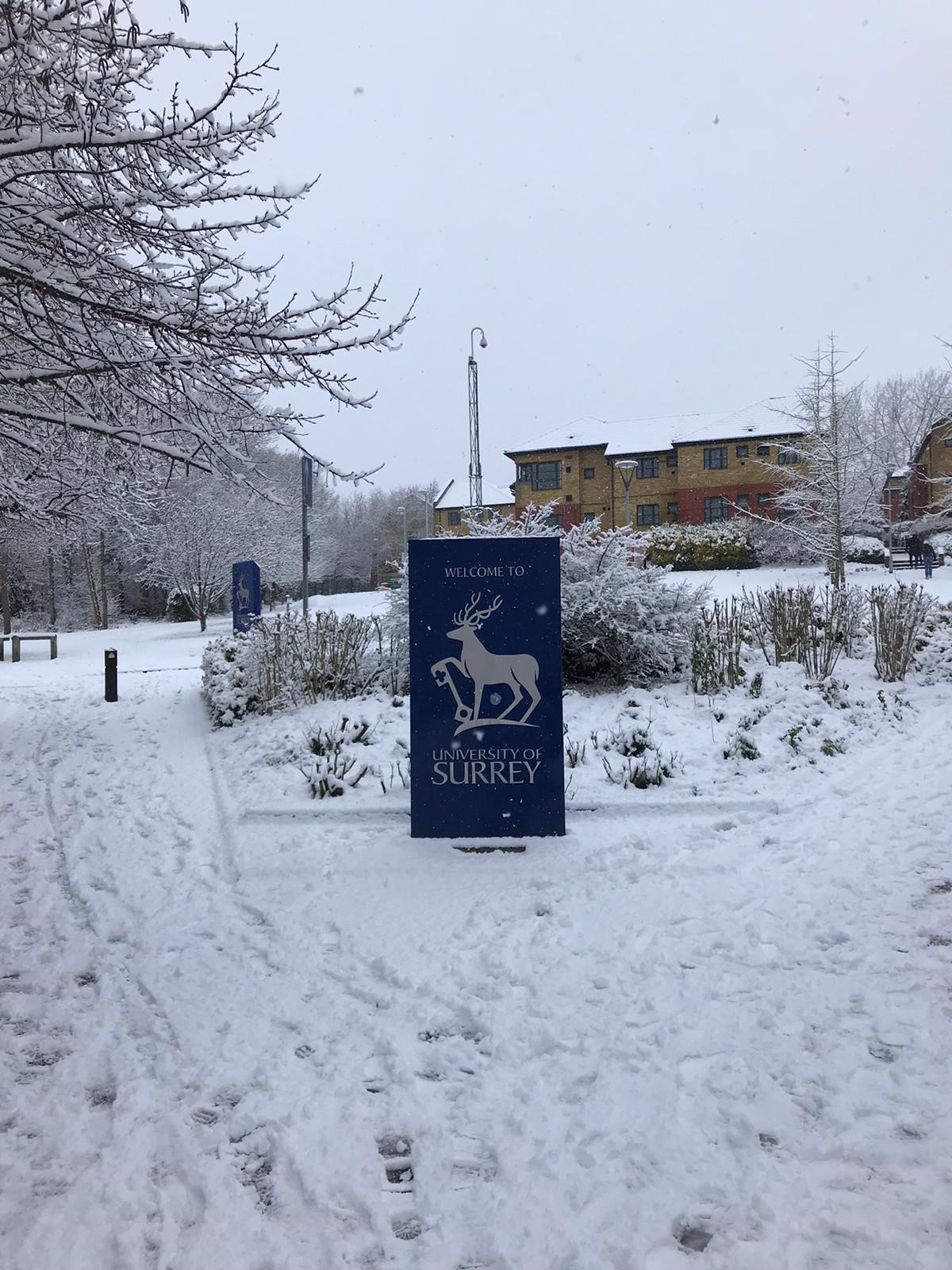 Hic ummadigim kadar kar birikti bir iki haftalik surecte ve bir kac fotograf edinme sansim oldu ve sizlerle paylasmak istedim.
UK has a climate that rain a lot but this a lot means a lot… 3-5 time a week which I had not get used to before. Until I love it, I used to had it 🙂 but snow was totally surprising for me 🙂
No words can be enough to describe the beauty of the snow in Guildford. Sometimes, words might be meaningless but the unique view of lakeside priceless..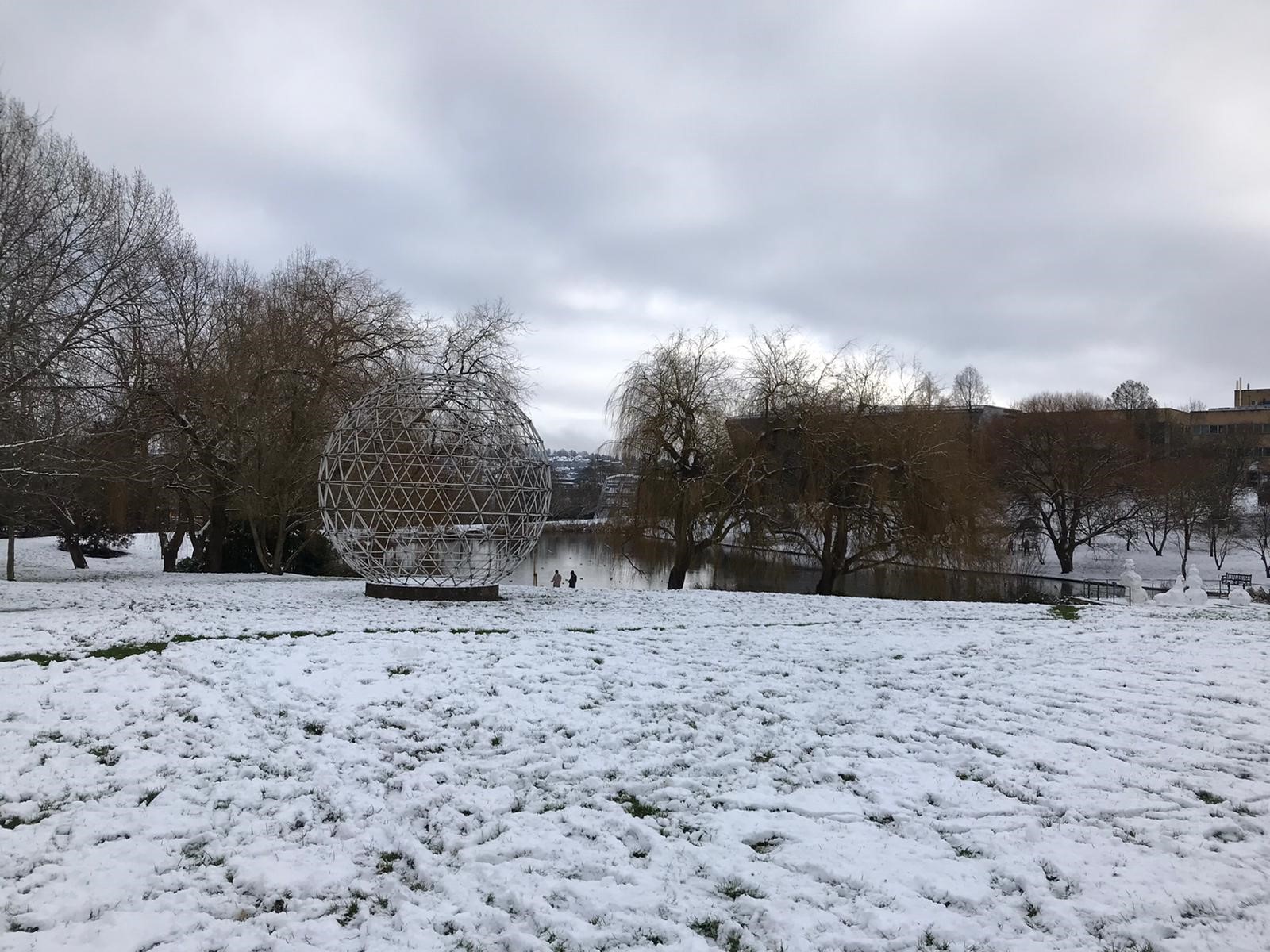 Look the below snowmen, not only us but they also prefer to spend their time nearby lake :))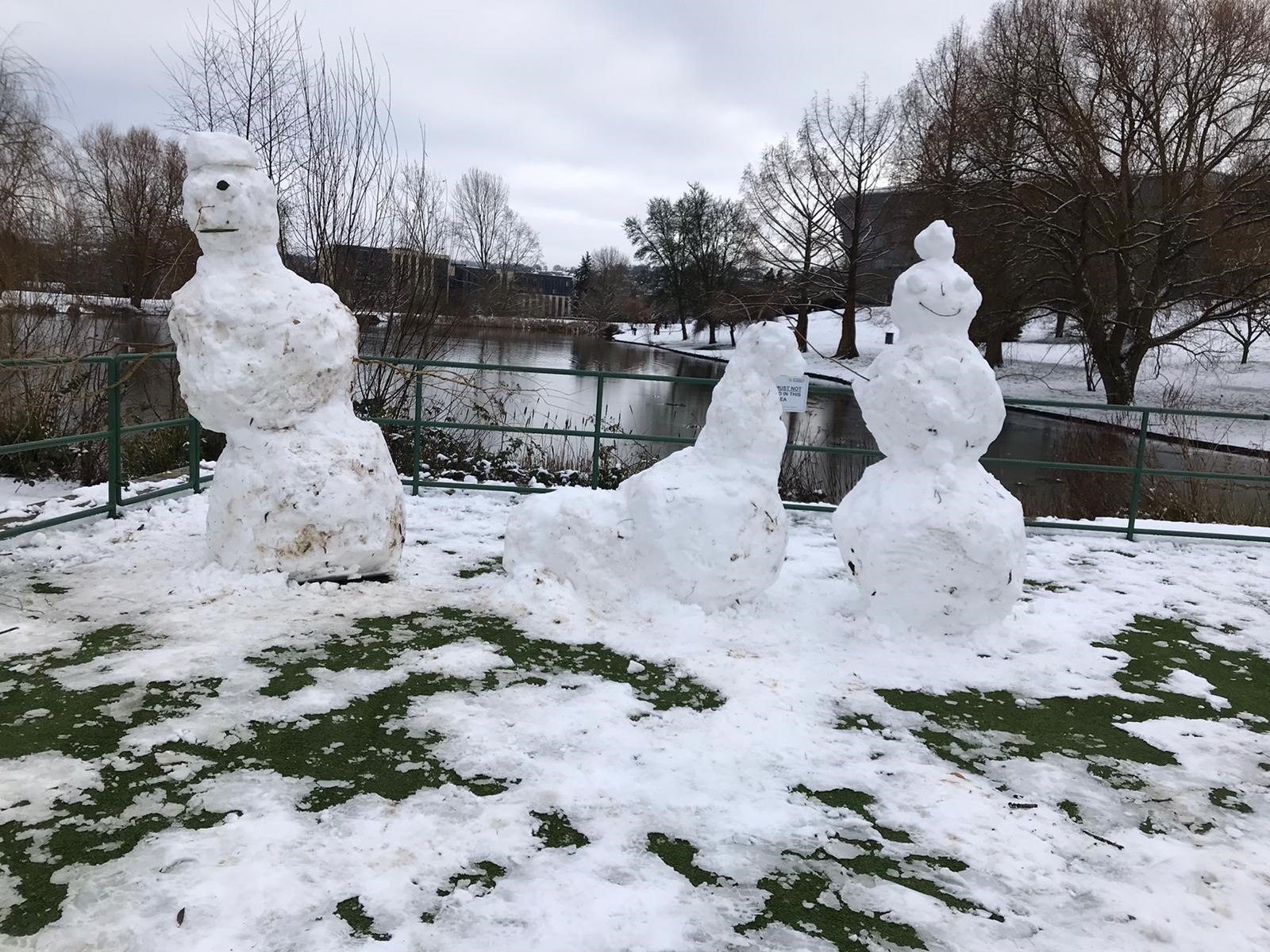 And how cute that below, elegant combination of snow and plants.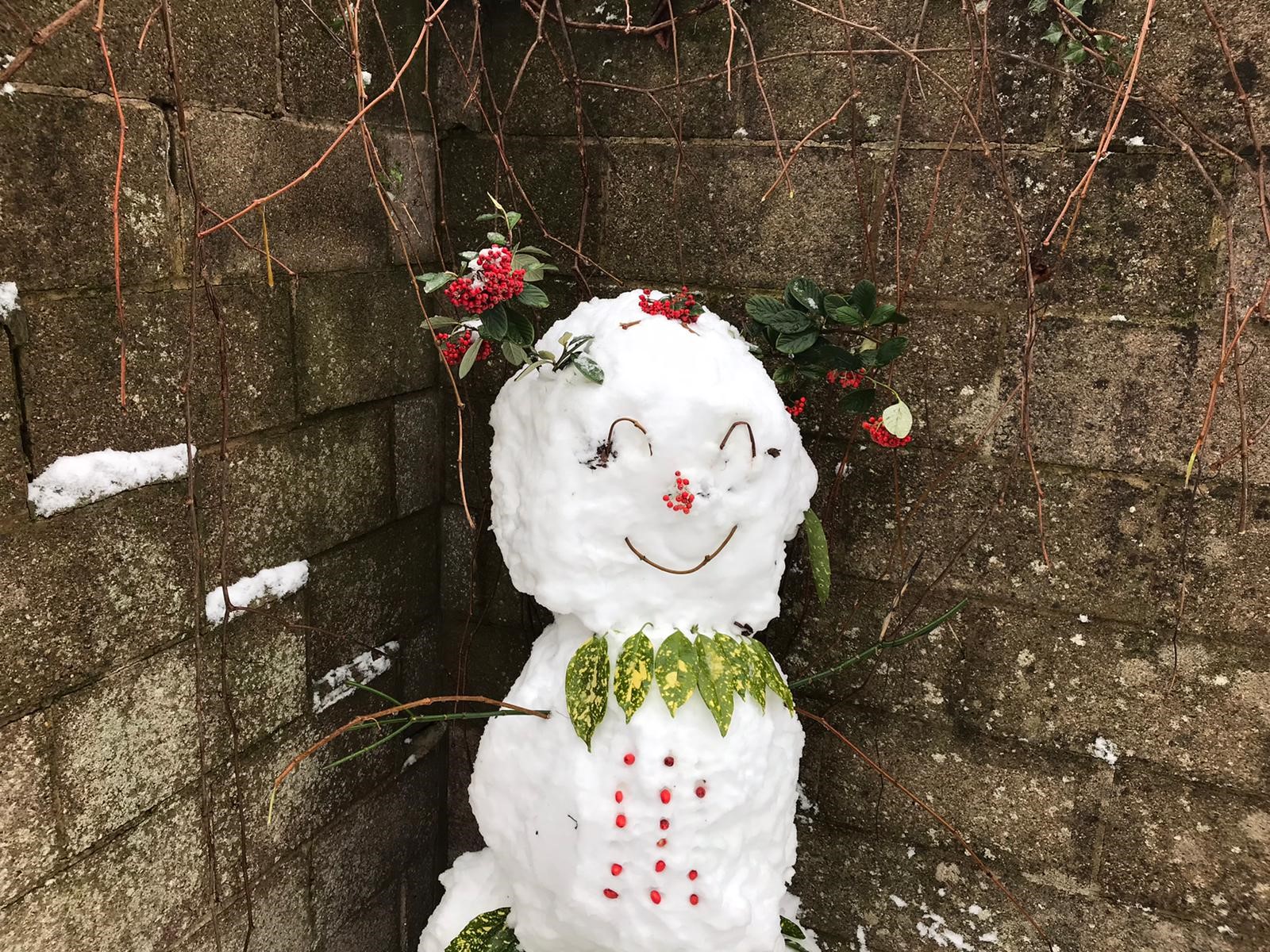 Wish to write more and share more with you guys but this is enough for now. But I want to share with you below legendary poem by Ahmet Muhip Diranas to commemorate the meaning and the importance of the day…
Kar
Kardır yağan üstümüze geceden,
Yağmurlu, karanllık bir düşünceden,
Ormanın uğultusuyla birlikte
Ve dörtnala, dümdüz bir mavilikte
Kar yağıyor üstümüze inceden
Sesin nerde kaldı, her günkü sesin,
Unutulmuş güzel şarkılar için
Bu kar gecesinde uzaktan, yoldan
Rüzgâr gibi tâ eski Anadolu'dan
Sesin nerde kaldı? Kar içindesin!
Ne sabahtır bu mavilik, ne akşam!
Uyandırmayın beni uyanamam.
Kaybolmuş sevdiklerimiz aşkına,
Allah aşkına, gök, deniz aşkına
Yağsın kar üstümüze buram buram
Buğulandıkça yüzü her aynanın
Beyaz dokusunda bu saf rüyanın
Göğe uzanır -tek, tenha- bir kamış
Sırf unutmak için, unutmak ey kış!
Büyük yalnızlığını dünyanın.
********************************
Snow falling over us from the night,
From a rainy, dark thought,
With the roar of the forest
And galloping, in a flat blue
Snow is falling on us very thinly.

Where is your voice, your everyday voice,
For beautiful songs forgotten,
From a distance on this snow night, from the road
Like the wind, from ancient Anatolia.
Where is your voice? You're in the snow!

What a morning is this blue, neither evening!
Don't wake me up, I can't wake up. 
For the sake of our lost loved ones, 
For God's sake, sky, sea's sake
Let the snow fall over us, heavily.

Her face as it fogged up, in the white texture of every mirror
This pure dream reaches to the sky - a single, desolate reed 
Just to forget, to forget, oh winter! 
The great loneliness of the world.
Saglicakla, selametle kalin…