Hello!
I have finally confirmed my placement!!! I will be working at Microsoft at a studio in Oxford Circus in central London where I'll be working on Windows 10 and Hololens technology. I have always had a bit of a crush on Microsoft, so I am ecstatic that I will be able to work in my dream company. I start July 4th, 2016 and end June 30th. I will be living in Guildford until the end of my lease and then move to Zone 1 in London in the Tower of London area. I am so excited to get familiar with one of the most famous cities in the world.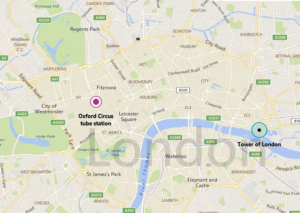 I have previously covered placements in England, but I'll give another quick overview. The placement year is after the second year of university and before the fourth year. In other words your third year is spent working in industry full time. The placement year is optional, but it gives you invaluable experience and people who do their placement at a company often get an offer of employment after graduation. It is often said that people who do the placement year find their fourth year easier and do better than people who didn't do a placement year.
To boost the placement year even more, for many places, you get paid! As Americans, we have to pay international tuition fees which initially can look daunting. Currently it is about £15,000 per year studying, but the placement year currently only costs £1,100 and for computing the average salary for the placement year is about £17,000 (I know some people who are getting £30,000). With all this in mind the costs end up being (£15,000 *3) + £1,100 – £17,000 = £29,000 for all four years of university which really isn't that bad. Keep in mind these are rough estimates for 2016.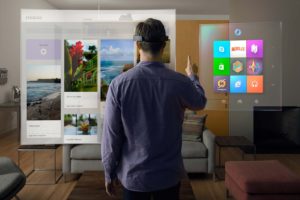 https://www.microsoft.com/microsoft-hololens/en-us
You may be wondering why a placement year costs money. The university will follow up with you at least twice a year and make sure that your work is going well and if you don't have any issues. The follow up actually involves them coming to your workplace. Further, they assure that you are really working on projects that relate to your specific degree. You won't be getting coffee or making photocopies. If you study computing, you will be programming or designing software. If you study economics or business or marketing, you will be coming up with plans for the business and working on teams relating to your field.
When I was looking at universities, I wasn't sure where I wanted to go. The placement year was something that really pushed Surrey beyond the rest of the schools I was looking at. If I decide to move back to America after graduation, I will have an amazing education and REAL work experience that would give me a significant competitive edge over others applying for a job. It will give me opportunities to show actually pieces of work that is used by consumers, allow me to adapt to a new work environment much quicker, and give me concrete examples of how I have displayed certain attributes or skills they are looking for. Many companies these days want to see a portfolio of work that you have done and the placement year will give you just that.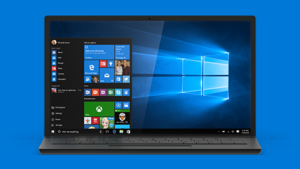 Placement years are offered all around the UK, however Surrey is special. We have one, if not the best, placement schemes in the UK. We have over 2,300 connections to employers and there is loads of help available to get a placement. At Surrey it is a bit of an odd thing if you don't do a placement. At other schools, many students don't do placements which I find to be a waste of an amazing opportunity. With Surrey supporting students to get placements and employability, this university is the best place to come. In my department, computing, the computer science degree has a 93% employment rate in their area of expertise within a year and my degree computing and information technology has a 100% employment rate. These are stats that just don't lie.
Beyond the placement and on the subject of employability, most of the degrees at Surrey are honors degrees and in the final year for some degrees like computing you have a final project. The honors part means that you have graduated with grades at a high enough standard and at Surrey you have written a dissertation even at the undergrad level. The honors label defines students as being a high calliper. I have also looked into getting master's degrees from a school like Oxford and they require you to have an honors degree. Finally the final project is an independent project that you get to create with the guidance of a supervisor from the department. This project allows you to show all the things that you have learnt and build your portfolio with a substantial project that will once again set you apart from the competition. To check out your degree and see if it has a final project, is honors, or has a dissertation check out the degrees here: http://www.surrey.ac.uk/undergraduate
That is the end of my big explanation of placement and employability at Surrey! As usual, if you have any questions please email me.
Holly