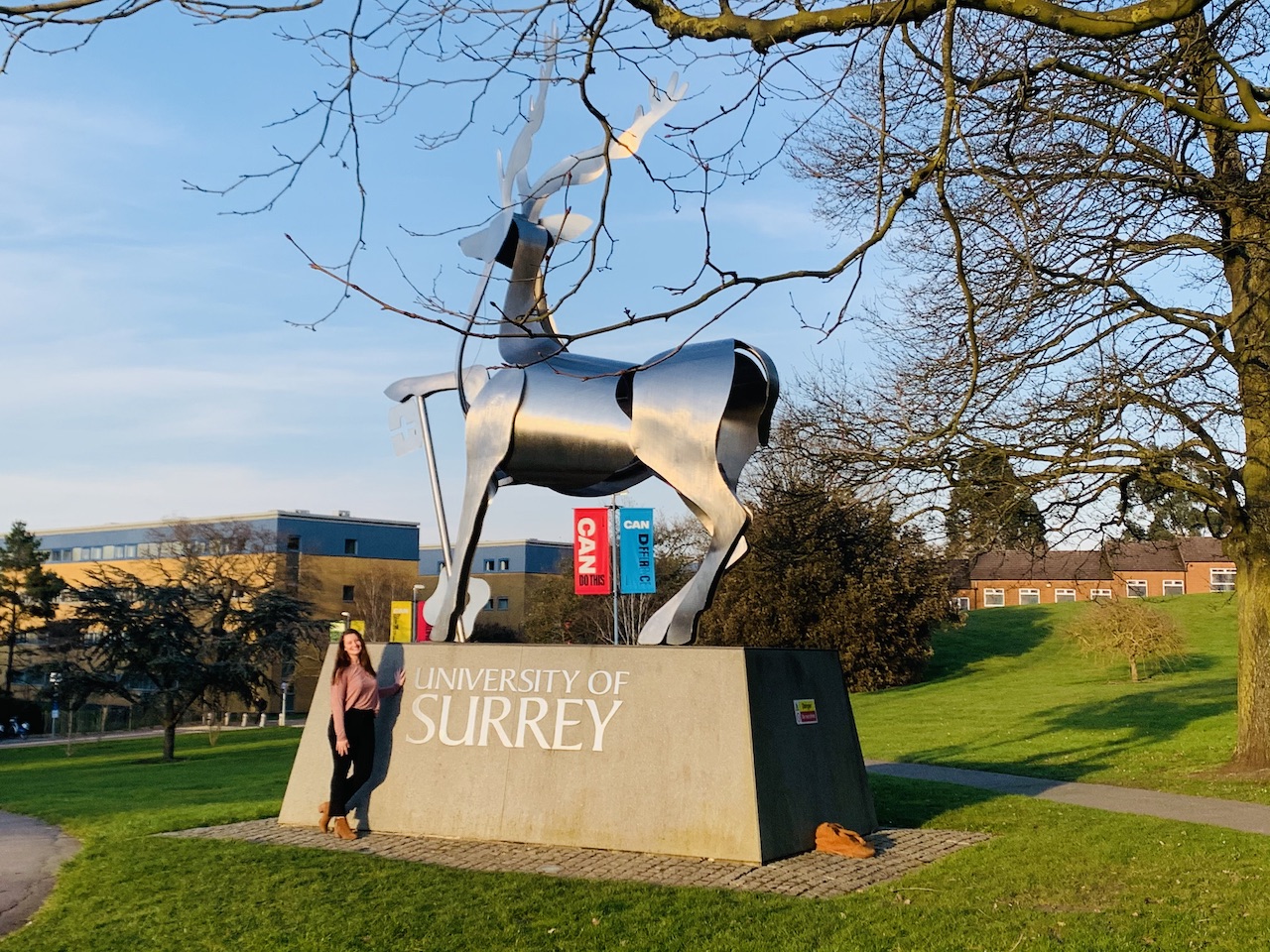 Hi everyone! My name is Alex Lovelady. I am a postgraduate student at the University of Surrey studying International Events Management MSc. I am from St. Petersburg, Florida and am currently living on-campus at Surrey.
After I had finished my undergraduate, I never planned on getting my master's degree. I wanted to travel to different countries and start my own event planning company to plan destination weddings and business meetings. The dream is still there but unfortunately had to be put on hold due to a small global pandemic. It was when we had been quarantined for a few months that I had decided to go back to school and get a degree. This way, once the global pandemic was officially over, I would have one more university degree and hopefully be able to gain more knowledge in internationally events and network with potential post-grad employers.
I found the University of Surrey through my boyfriend who is also a student here getting his PhD in Chemistry. When he was touring the campus pre-COVID, they talked to him about their Hospitality School that is one of the top schools for hospitality in the world. I immediately started doing my research and applied a week later. The university was very quick to get back to me with an acceptance letter.
I was born and raised in Florida and even went to my undergrad in Florida so I had never lived in another state, let alone another country. I also had never been to the UK before this so it was a very big leap for me to move across the pond. Luckily, I did not have to do it alone as my boyfriend was already here studying and he had introduced me to all of the new friends he made over the phone and they offered to help me with anything I need to transition to my new life. Everyone here has been super helpful and has made me feel really welcome.
So far, my time at Surrey has been great, despite being in lockdown and not going anywhere. I am still able to meet and talk with people from all different countries with Surrey being a very international university. I am very much looking forward to lockdown being lifted so we are able to take trips into London and even take trains to the other countries of the United Kingdom and the EU. Feel free to email me at northamerica@surrey.ac.uk if you have any questions about the University of Surrey or my experience here so far! Thanks for reading! 🙂