Good evening. I am delighted to welcome you all to this year's Vice-Chancellor's Awards.
We are meeting in unusual circumstances this year – although perhaps our online celebrations really don't qualify as 'unusual' anymore?!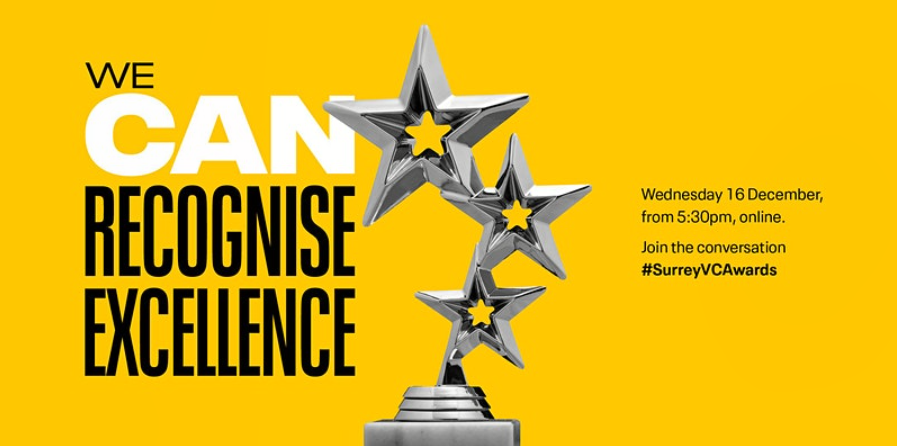 Of course, what is special is the people we recognise this evening — particularly this year. These awards recognise staff excellence, and 2020 has seen new and remarkable expressions of our community's dedication, inspiration and imagination. The Covid-19 crisis has demanded an exceptional response from all of us. It has called upon us to be resilient, resourceful, and to think and work flexibly and creatively. 'Business as usual' disappeared almost overnight and business as unusual has become the norm.
Our teams across teaching, research and professional services continuously pivoted in response to new Government guidelines, shifting health situations and the evolving needs of our students. It has been a remarkable year for our Surrey community, and I could not be prouder of each and every one of our colleagues.
Therefore, tonight's finalists are doubly exceptional in this time of great challenge and constant change.
They impress and inspire all of us with their dedication, passion and achievements. They demonstrate to Surrey and to the world how to collaborate, share ideas and build bridges. They play an invaluable part in delivering exceptional education, excellent research and first-rate student experience. These all help advance Surrey's mission to shape a better world.
This year, we as a dynamic learning community have come together, united in our desire to carry on our education and research mission as seamlessly as possible while also contributing to solutions within the present crisis. We are truly enacting our institutional ethos of making a real difference to people's lives, which dates to our roots in Battersea Polytechnic but has rarely been as visible, tangible and impressive as it has been this year.
So, on behalf of the entire Surrey community, I would like to thank and congratulate all this evening's finalists and winners for their extraordinary efforts, and for making Surrey such a special place to study and work.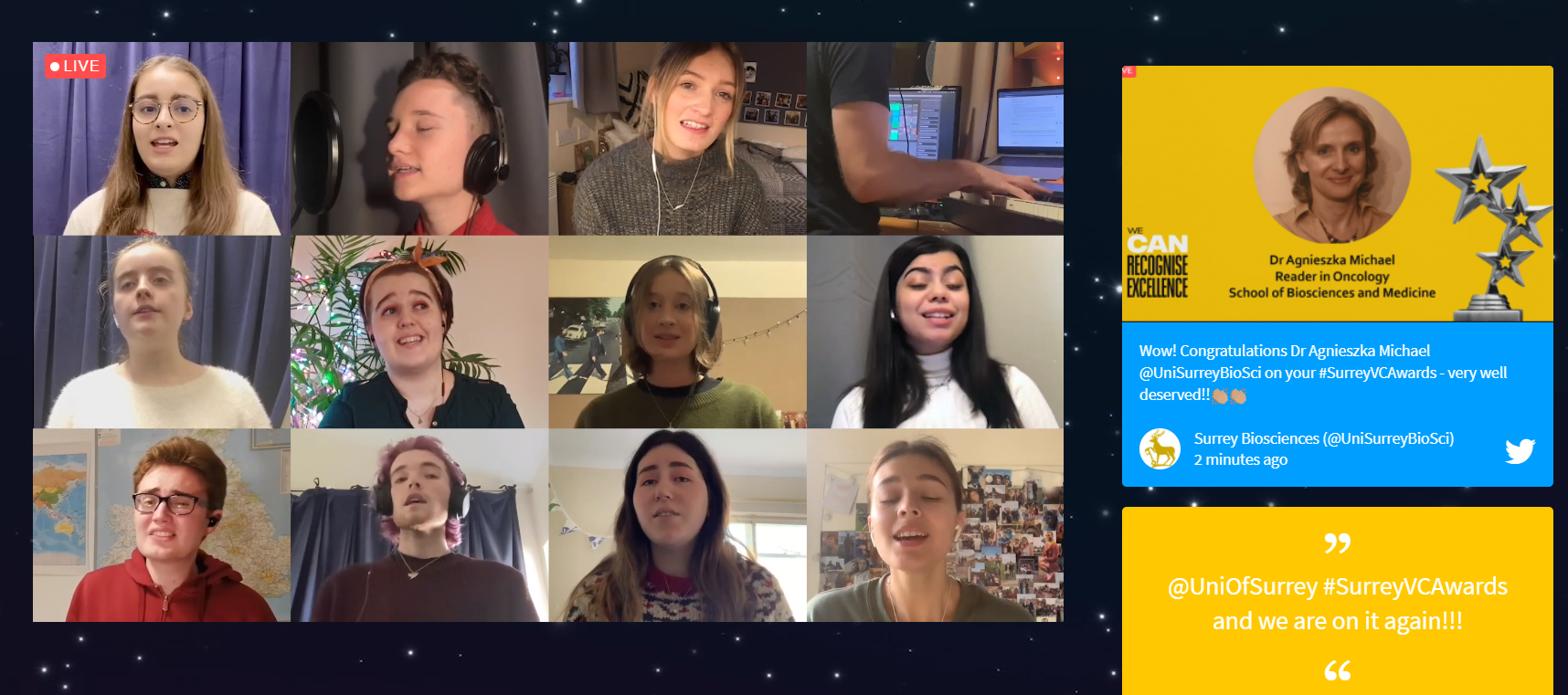 May I also take this opportunity to thank all our staff across the University for your commitment, hard work and ingenuity, which have made it possible for us to serve and support our students and our local community to the highest standard. This semester has been a great example of teamwork in adversity.
Before I finish, I'd like to thank Peter Gordon for joining us this evening to compére the proceedings. As many of you know, Peter is practically synonymous with greater Guildford, especially – until very recently — to Eagle Radio listeners. Peter has worked for local radio stations for over 25 years. Through Eagle Radio, Peter supported and celebrated local citizens and causes – for example, through the 'Local Hero' Awards – and was himself recognised as 2018's recipient of the Roll of Honour award that celebrates all that is best about Guildford. Peter is also a Media Adviser & Communications Consultant, podcaster and facilitator – amongst a long list of talents.
Finally, as we approach the winter holiday break I would like to wish you all the very best for the season. Merry Christmas, and I look forward to seeing you in the New Year.