Hi everyone!
If you have been following the news you know that it is a crazy time, not only in the United Kingdom, but all over the world right now. You all know what I am talking about… the C-word. (I got this from my Statistics lecturer. I believe she is right not to want to mention that name due to the chaos this virus has invoked in our lives).
It has been so strange in Guildford lately and as I can imagine in other places too; the whole world has been brought to a standstill. We are all being encouraged to practise social distancing and to remain indoors as much as possible. It hurts me because the past couple of weeks have been the sunniest Guildford has seen in a while, but I know it will all be worth it in the end.

I think the University has been doing a great job in responding to the situation. All institutions are supposed to abide by the advice issued out by Public Health England, but our University has gone a step further in ensuring we all feel supported during this time. The Student's Union, as well as Team Surrey, have been encouraging us to post pictures of fun ways we have been keeping busy at home with the hashtag #surreyathome and #togetherathome, and this has gone a long way in lifting up spirits. Social distancing is being encouraged so much so, that the Student's Union organised a "virtual night out" in the University night club, Rubix, so that we can enjoy good music at home. It reminds us that the situation will only be negative if we allow it to be. As long as we follow regulations, we do not need to stop learning, having fun and living our life 🙂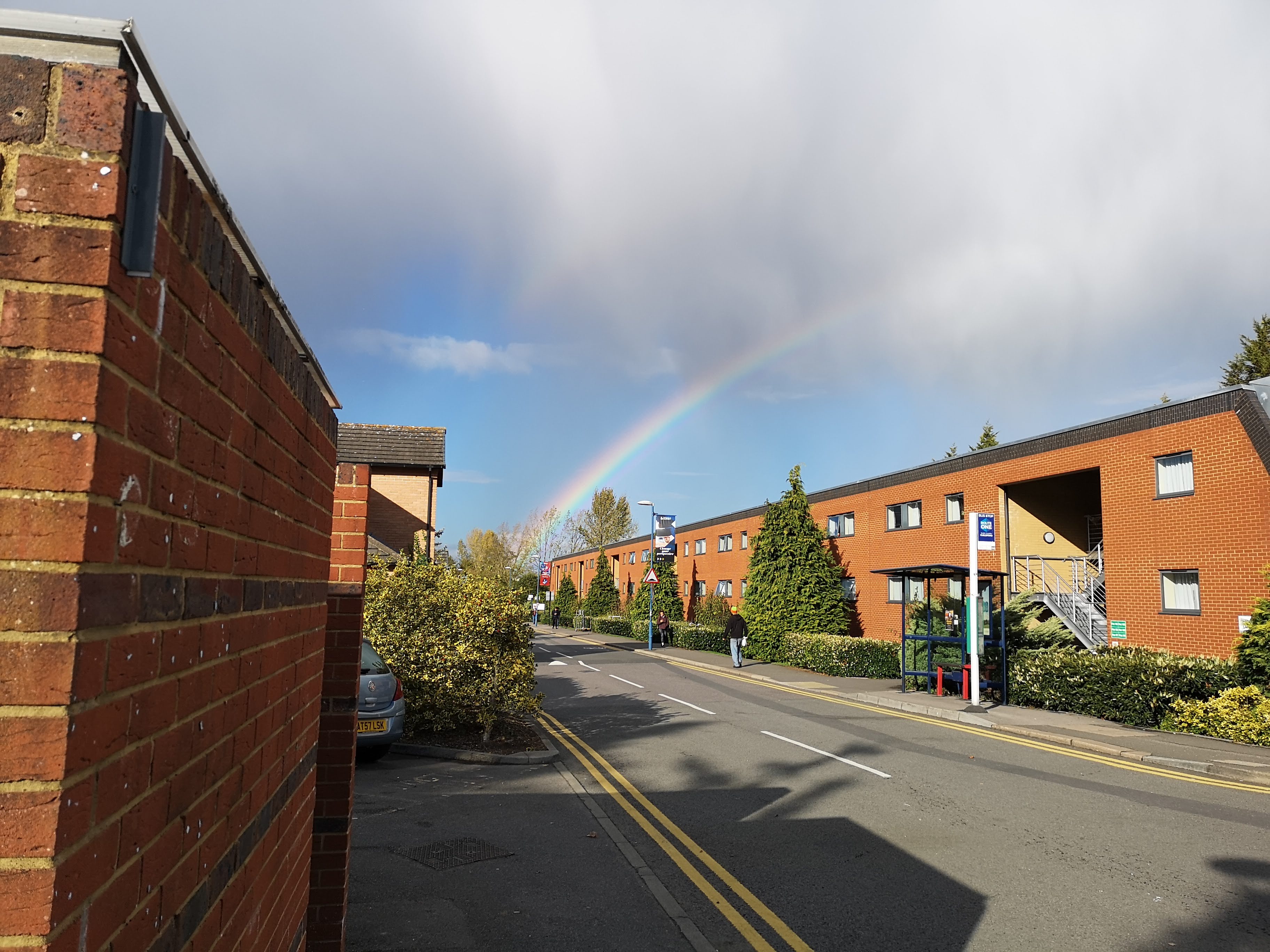 Personally, I have been staying in University Halls during this time with some flat-mates. Other than following my online classes, I have also been trying to take morning jogs in the Sports Park field outside my room. I do this in order to get some fresh air. This has been fine because there is no one around. All students have been allowed to go home if they wish to do so – classes are now online. The University is almost completely empty and quiet. I am planning to set up a routine for the next couple of weeks to help me stay focused and in touch with my goals.
We expect that if everyone follows instruction, things will go back to normal soon, but right now, so much about life entails waiting.
I am hoping and praying that everyone remains safe during this time.
That's all for now folks,
Best,
Anne