Hi!!
Back again with Lina!
I posted it twice in a week since I didn't made one last week. Well, catching with school and blogging is tough game but I manage XD
(Fyi. I have a quite useful blogging app, so I can write anywhere and anytime via my phone;) ).
Anyway, today I want to talk about party and fun stuff that you can do in University of Surrey.
In some occasions, like Christmas and happy New Year, some societies are holding a party called "Christmas party" and sometimes they can be held in the University (meaning book a room in uni area) or book a restaurant and have dinner together with members.
I went to two of them, since I join anime Society and Indonesia Society. Both gatherings are fun to attend and I got to meet many new people.
The last gathering, Indonesia Society, they collaborated with other Asian societies, like Philippines Society, India Society and many more, to form an event called Winter Ball.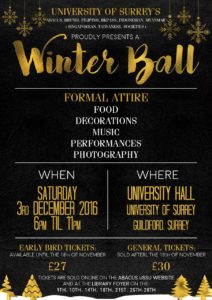 Well, as you can see, it is not free. You need to pay and if you are anything like me… you need to give up that £27 for the ball.
But hey, it was worth doing, since you get to meet more people and served dinner (no alcoholic drinks. Although you can order separately).
You can get to show your talent, meeting up with friends and just have fun.
Here are the photos that my friend from the Indonesian Society took (yes, he has greater photo than I have XD).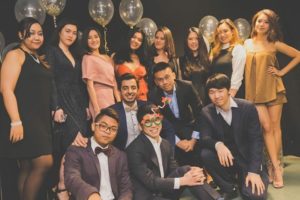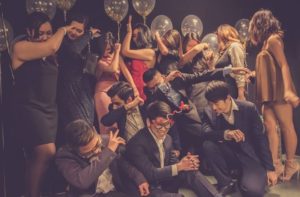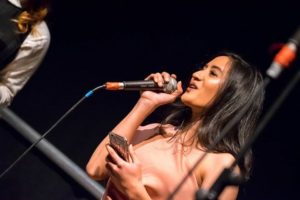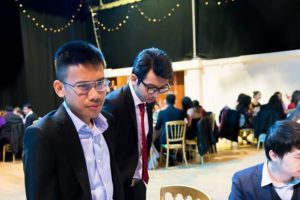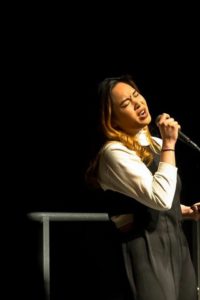 Ps: photos aren't from me but from fellow friend in Indonesian society.
Also, not only you can go to your country's events, you can also go to other country's event.
I went one and it was awesome!!
People are dressed very nicely and beautifully, there are foods, and also… DJ!!
Also, again. If you are not into alcohol, alcoholic beverages are sold separately and they offer mineral water. So, no worries!
Also, I think that's all for now!
Sorry for just being random and posting some old photos but hey! It's still recent if I posted it when I am in the same month right??? XD
ANYWAY!
Thank you for reading and hopefully we can have a chat!!
You know you can just hit me a message or comment on this right?? So, go on! Hit that comment button and we can talk more about what you want to know XD
Again! I wish you a merry Christmas and Happy neew year for those who celebrate it!
Make sure to take care of yourselves, you all!!
See you next year!!!