It's the most wonderful time of the year! Last month of the year which is Christmas month.
Yesterday, I decided to take a trip down to Winter Wonderland in London. Although, I've been here for a few years I've never got the chance to go since I go home during the Christmas Month. I usually get busy around the January months when i return and  it is exam season. Then, when everything get's less busy, it closes….So I've never got the chance to go, but this year I decided I had to go before I leave for December.
Despite how cold it was, I was quite impressed about how MASSIVE it was. Initially, I knew it was in the whole of Hyde Park but when I entered i felt that it was endless and never ending. And it is also free entry which gives everyone a chance to enter and experience the fun! One thing England does really well during the Christmas seasons are LIGHTS. There were lights everywhere in different colors to brighten the place and have a super chrismassy vibe.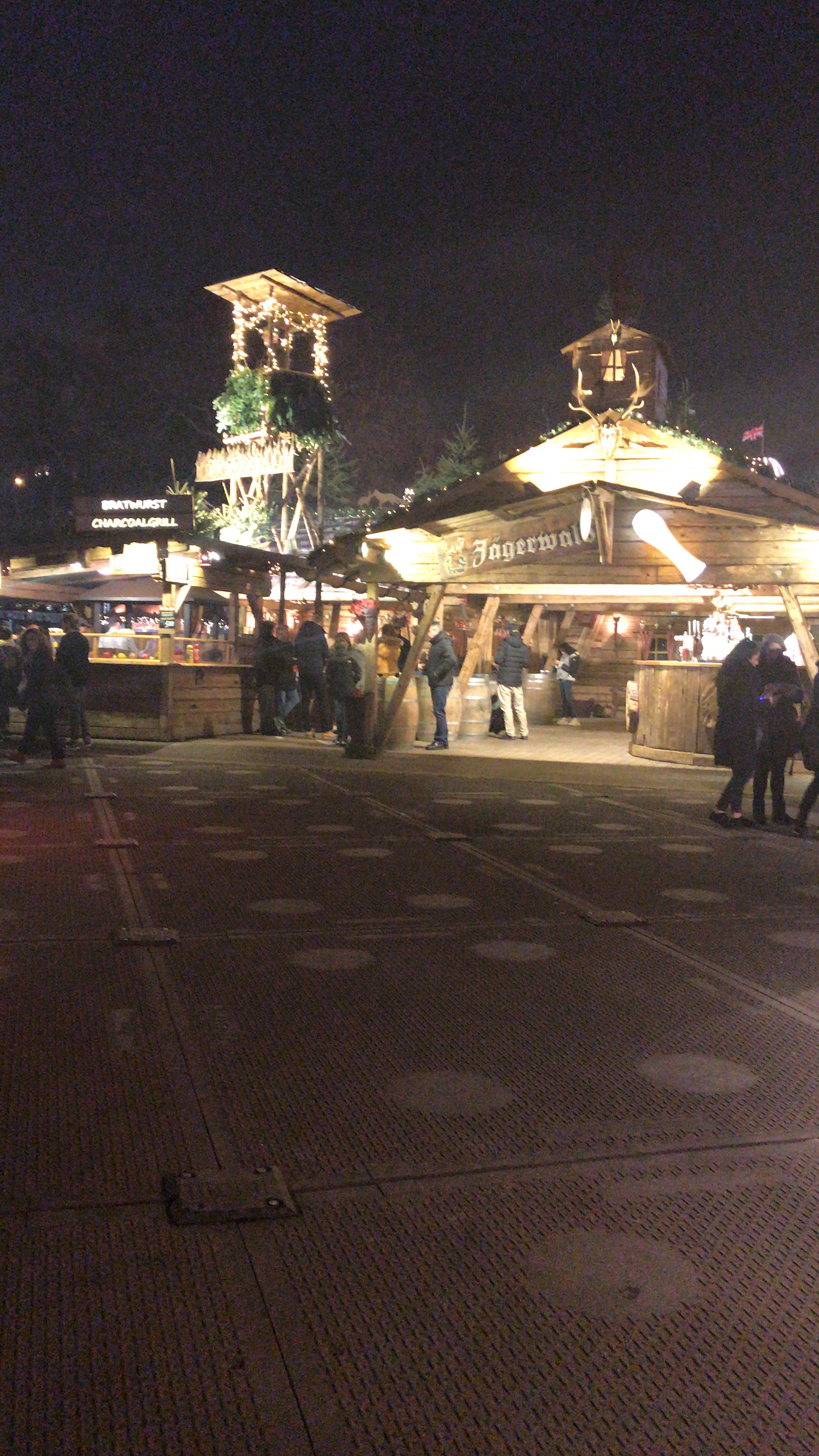 This is a small glimpse of one of the stalls in Winter Wonderland. If you're a fair and amusement park person, this is the place for you. There were a range of rides to choose from whether you're into carousel or roller coasters and even haunted house. Though, each ride requires an fee about £6-8 depending on what kind of ride it is. I didn't go on any rides as I am pretty ill so I didn't want any cold wind blasting onto my face. There were a lot of different things to look at from shops to food and rides,  there is something for everyone to enjoy! I stayed about an hour there just exploring it since it was endless. Winter Wonderland is definitely worth the visit, and I definitely had fun.
I am also going home next week! Which is so exciting since i'll be celebrating my birthday at home. It's birthday and Christmas month for me ! 😉
For now, I have to rush to the hair saloon as I have an appointment to get my hair done for Winter Ball that is tonight.
That's all for today.
Stay tuned.
Jessie