Hello again! Since the last time I blogged, I went to the Bath Christmas Market for a short weekend trip. I booked the train tickets online and collected them at the train station on the day to save some hassle. It was a 40-minute train ride to Reading and then another hour's train ride to Bath Spa. (Tip: Use Trainline to book your tickets and plan your train journey. It has been very helpful to me.)
Once we reached the Bath Spa station, we were met with a huge crowd of people. We stored our luggage in a shop opposite the station. Very convenient.
Then it was time to start our Christmas Market adventure. The market itself was huge and very very very crowded. The market stalls took over the city centre of Bath, with decorations everywhere. You could really feel the Christmas spirit while being shoved around by people. (I would suggest doing research online before going so that you know which stalls you would be interested in beforehand.)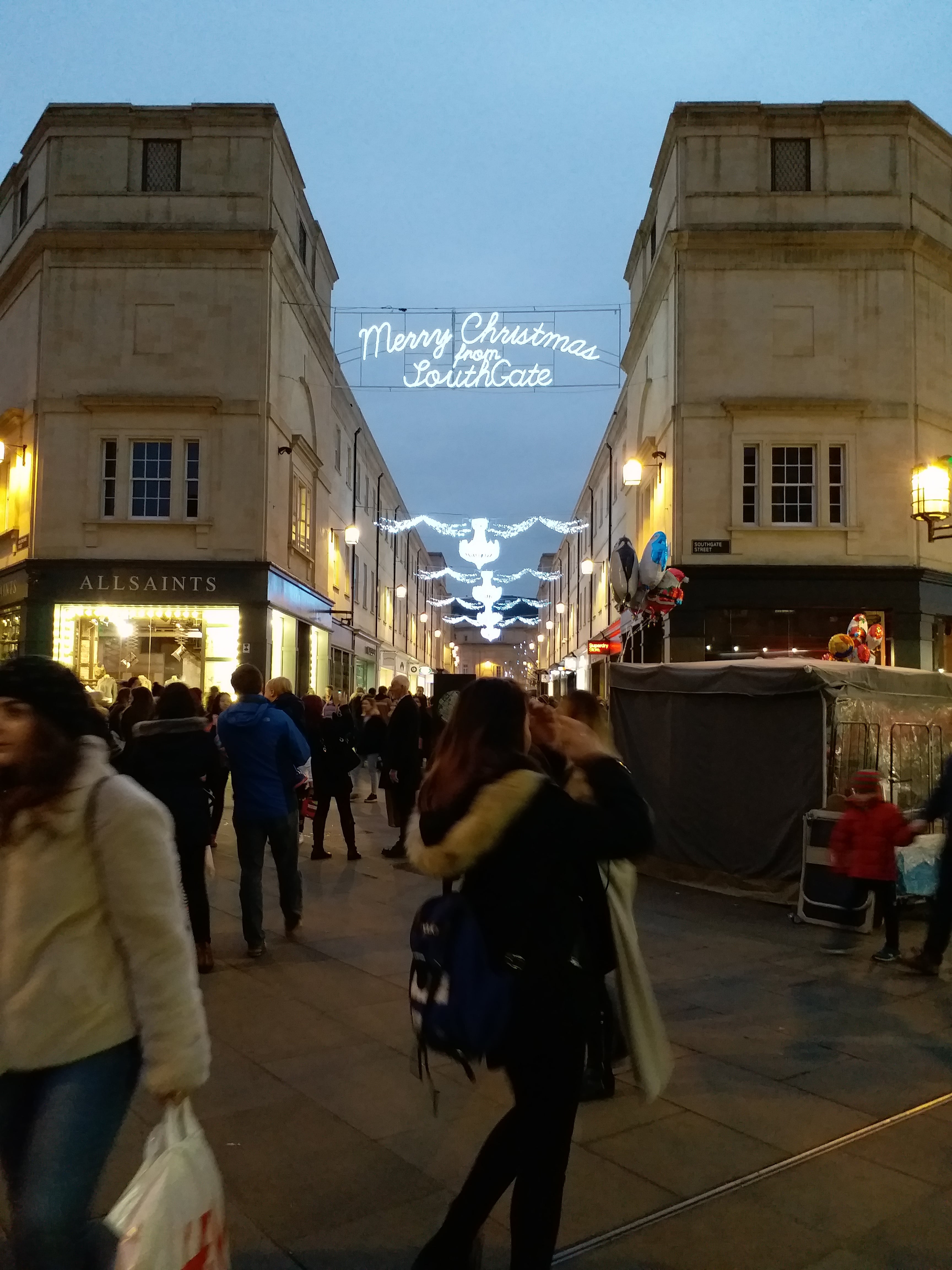 Christmas decorations! Woohoo!
Bath itself is an amazing city with loads to explore. The market was largely set around the Roman Baths and the Bath Abbey.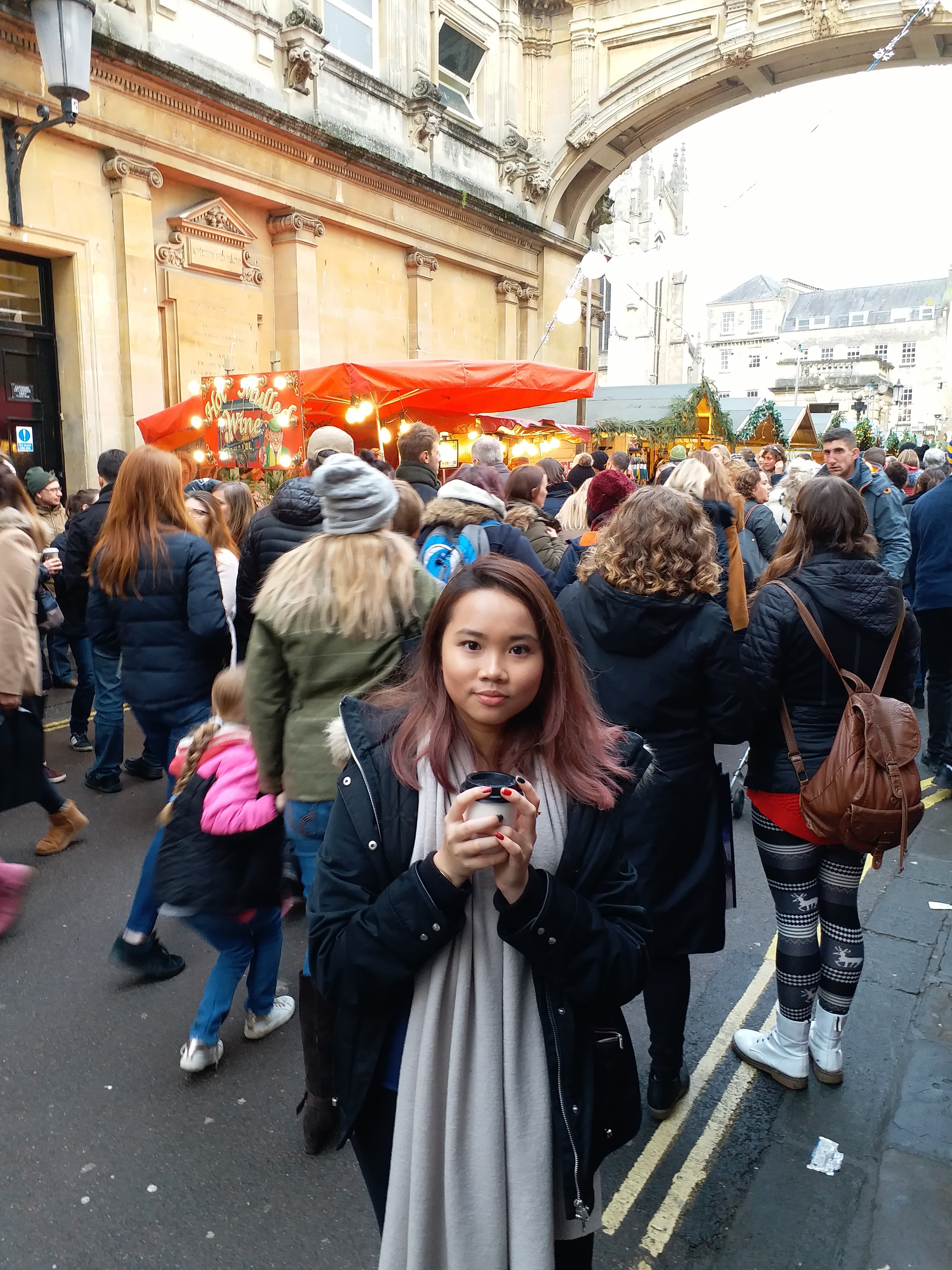 This is me holding a cup of mulled wine (non-alcoholic or alcoholic, your choice) in front of the Christmas market. (P.S Notice my Christmas-themed nails? Yeah. I love Christmas.)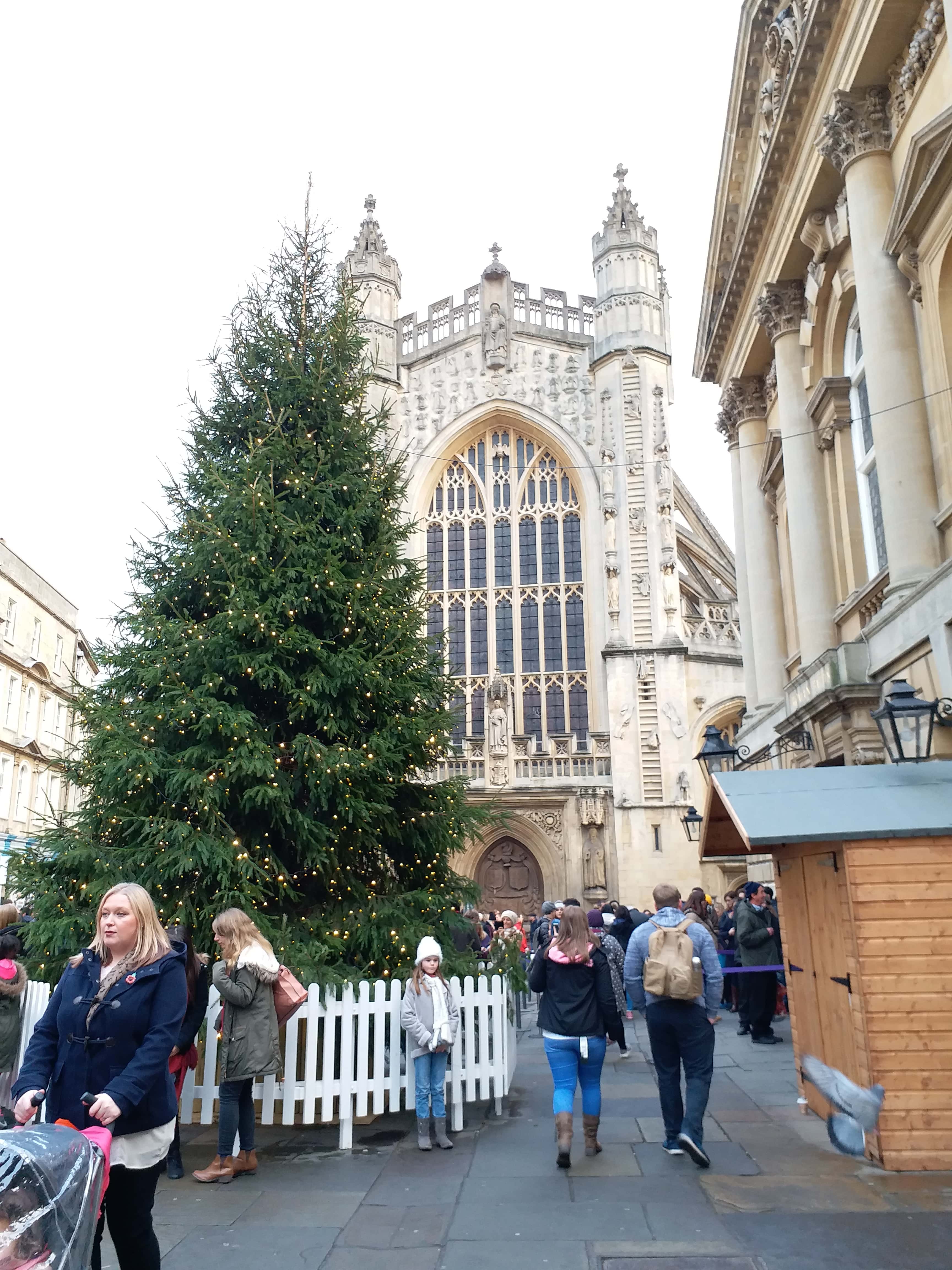 The breathtaking Bath Abbey with a pretty Christmas tree. On the right of the photo would be the entrance to the Roman Baths along with more market stalls selling all kinds of artisanal, local products.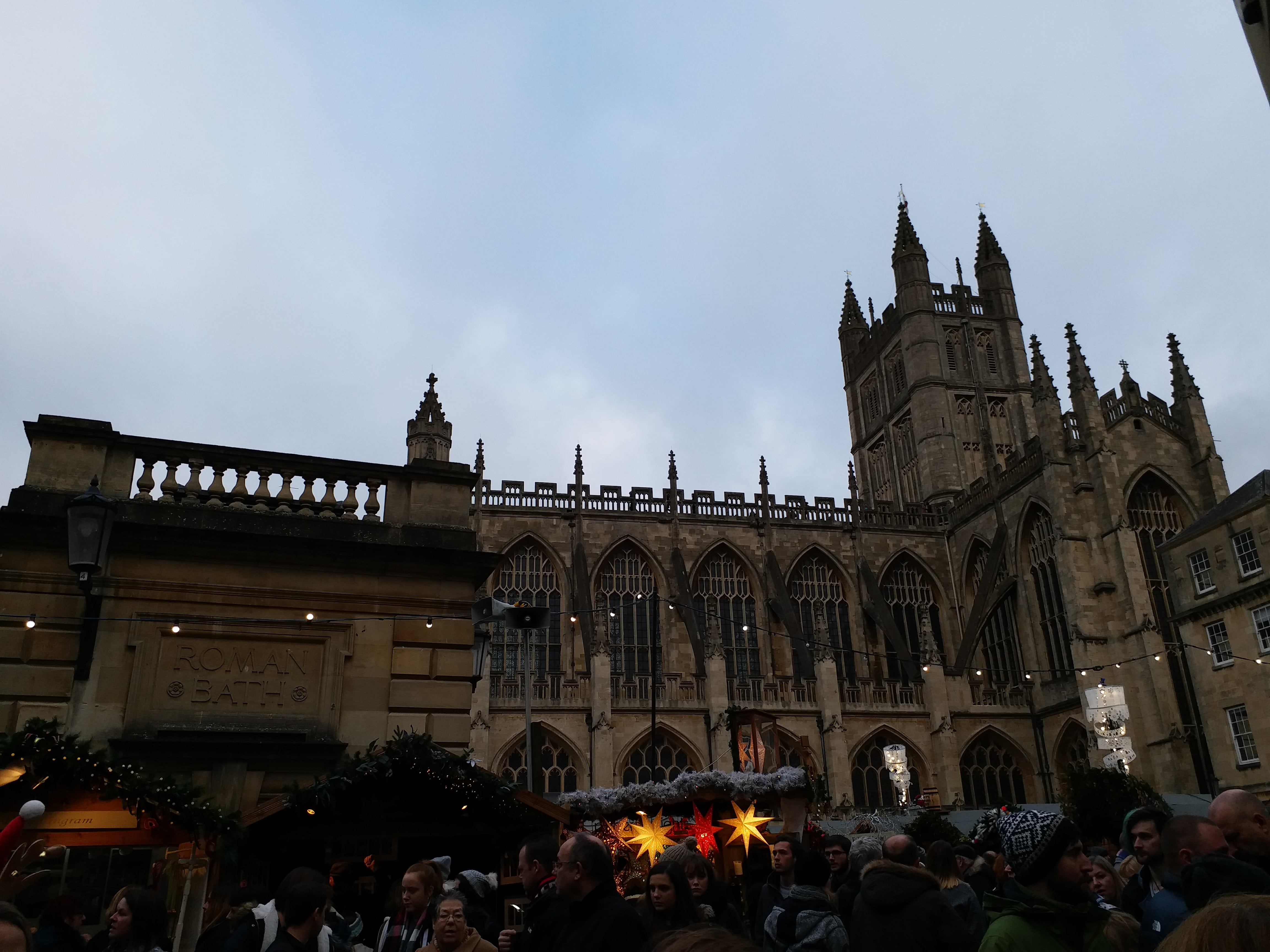 Another shot of the abbey from within the market.
After eating A LOT of food (bratwurst hot dog, pulled beef baguette among many others), we decided to go have dinner. Hahaha. But, alas, we were turned down by at least 5 restaurants because they were full until after 9pm. Pro tip: Make bookings for a restaurant during busy periods (ie. when you are going to one of Britain's most famous and biggest Christmas markets during the weekends) or be prepared to queue up at McDonald's for at least an hour. We chose neither and was lucky enough to get a table at The Roman Bath Kitchen.
I heard food pictures were popular so here you go.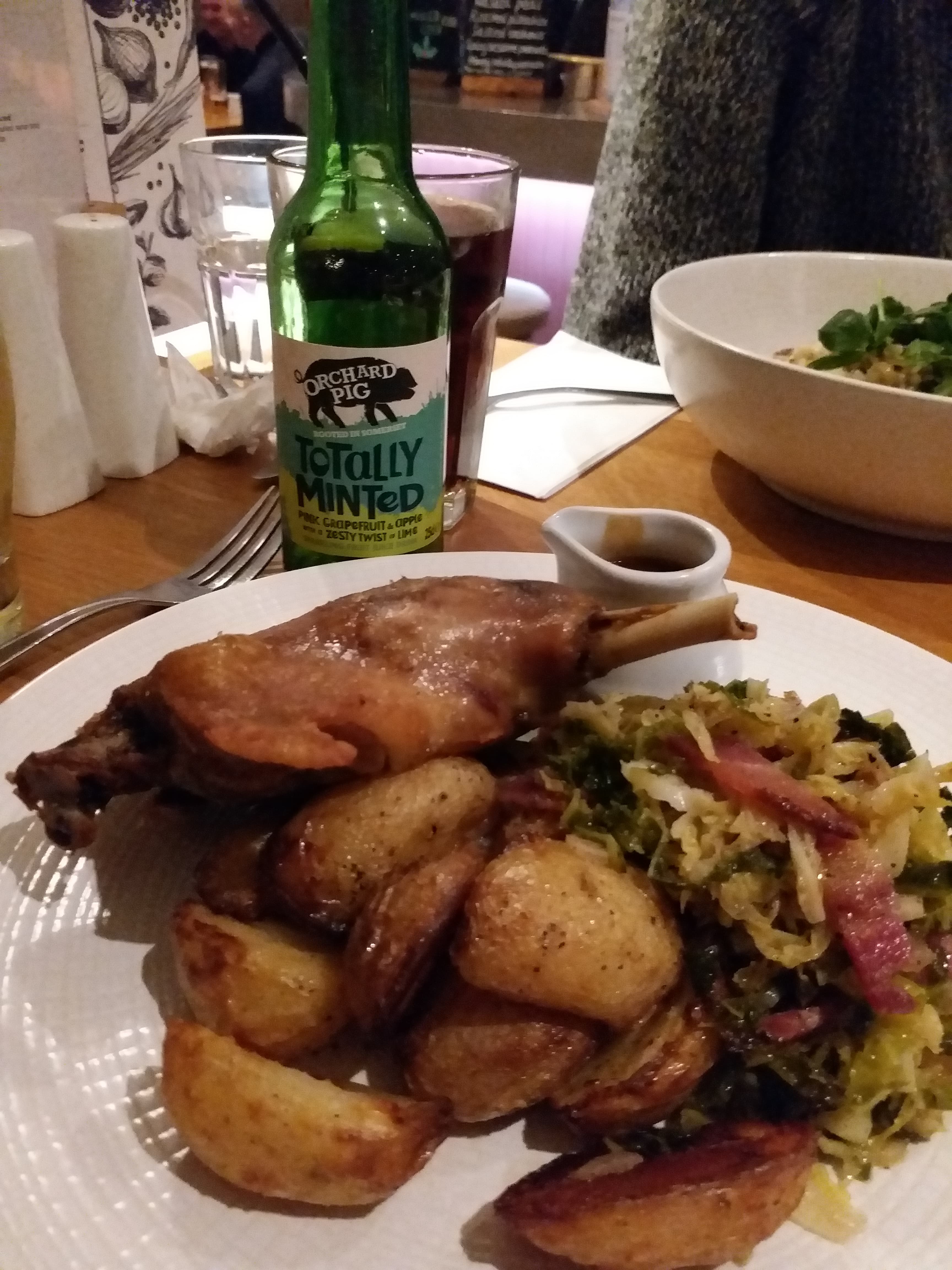 I had confit duck with some roasted vegetables.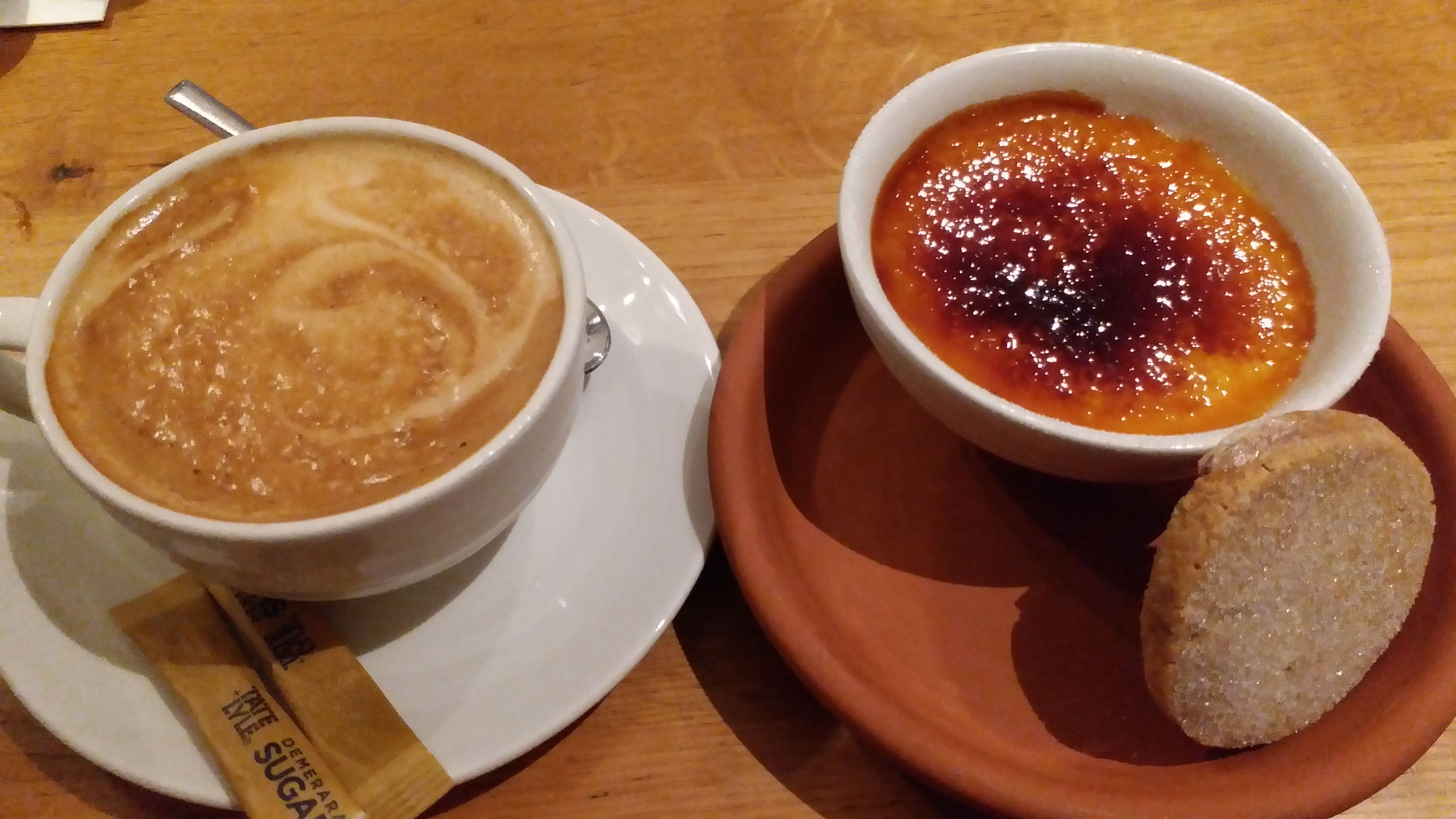 And then for dessert, creme brulee and a latte. #treatyourself
It was then time to head to our AirB&B for the night. Another pro tip: DO NOT LEAVE BOOKING YOUR ACCOMMODATION UNTIL THE WEEK BEFORE! Spoiler alert, we did just that. Which was why all we could find in terms of a reasonably priced room for the 3 of us was in Frome, which was a 45-minute train ride away from Bath. Good news is that the host and the room were amazing and we even got breakfast provided!
We found out the next day from the host that there was another Christmas market in Frome! So, we scrapped our plans to go back to Bath's Christmas market and went to explore Frome's Independent Market instead. It was far more enjoyable for me because it was comprised of more food stalls than Bath's did and had a very slightly thinner crowd. Oh, the food I had. Besides that, the town itself was stunning, charming and full of history.
After that, we hopped on multiple trains (which we were delayed by an hour because of a freight train causing trains going into London to build up, so make sure to leave plenty of time when travelling) to get back to Guildford. I then proceeded to forget some of my shopping on the train. Sad. #humanDory
That is it for my trip and I hope you have learnt something from my mistakes. Hehe.
Buh bye!
Isabelle. N
P.S The student union of the University of Surrey also happened to have planned a trip to Bath's Christmas Market the same day we went, so keep an eye out for that near to the Christmas period next year!