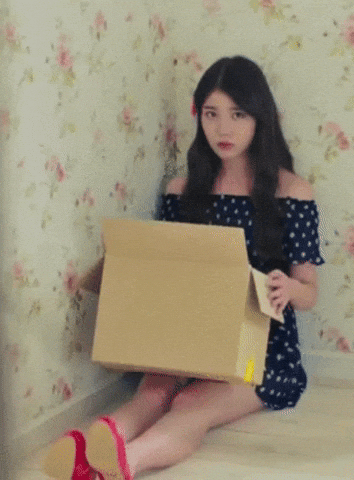 Hello everyone! First of all, giving out my deepest apologize for you guys… The series that I promise everyone to do has been postponed after two months, but technically it was Easter break so…🙃 Anyways I am back to finishing off the housing series today! As I have left for sooooo long, I will never let you down with today's contents! Let's get started👅
嗨各位!首先我先跟大家下跪致歉⋯⋯原本答應好要做的系列文竟然拖了兩個月(不過有一個月是放復活節啦🙃)總之我回來繼續把找房特輯寫完啦~如同我離開這麼久,今天帶來給大家的內容絕對精彩!那我們就開始吧~
Continue from where we end last time, believe that you have all used the techniques to search your ideal house and carry on with the procedure. Now it's the time when you do the house viewing and contract signing! Once you found a decent house online, don't wait until all your housemates to reply, GIVE A CALL FIRST! It is super competitive in Guildford since the majority of the people that are looking for houses during this time are 90% students, and their group might be very much similar to your around 4-6 people, in that case the house gone FAST. Give calls to the agency or landlord as soon as you saw a house that match your requirements, make sure you got the confirmation of the house viewing time then tell your flatmates to come over. Getting the spare timetable from your flatmate in advanced will definitely help with the house viewing booking for sure.
接續著上次我們文章的結尾,相信大家都有運用到我上次講的技巧來搜尋自己理想中的房子了,而現在就是開始看房子跟簽合約的時期了!當你在網站上看到不錯的房子,不要再等你的室友回覆,「先直接打電話」!這時候再找房子的9成都是一樣在找差不多跟你們一樣4-6人大小房子的學生,所以說競爭超級激烈,房子一下就沒了。所以只要看到符合條件的房子,二話不說直接先打電話給仲介或房東,確定好看房的時間後再跟室友確認時間。當然事前先問好每個人的空閒時間再來約看房時間當然是再好不過了。
When you are doing the house viewing, there are some important points that need to be check. Obviously the first thing is if you like the layout of the house, either the size of the room, arrangement of the floor plan or the lighting. The second thing is definitely the facilities, how old the hob and toilet is, the conditions of the floor and walls and water pressure, heating etc. Finally, it is actually how you feel like it? It's important since you are gonna live in the house for an entire year, either the house itself or the attitude of the agency or landlord is also important. When you start to living in a rented house, it is not like living in a student accommodation that you can call the maintenance to come over to sort out your electricity, heating and water whenever it occurs any problems. The response time could take ages of the agency or landlord isn't very positive to sort them out for you, which I think it is also a very important point to consider when it comes to house haunting.
看房字的時候,我覺得有幾個必須注意的點在這邊我想跟大家分享。第一件事當然是房子的格局,不論房間的大小,樓層的規劃還是採光,這些都是可以列入考量的點。第二件事應該是設施,像是各項廚房衛浴的年齡,牆壁和地板的狀況還有水壓、電力、暖氣等等。最後當然是你對這房子的感覺囉,畢竟以後也要在這裡住一整年,另一個重要的點也有房東或仲介的態度。在外租房子也不像在學生宿舍一樣方便,水電什麼有問題也不能隨時像在宿舍一樣給維修組回報處理。這時候方東或仲介的回報速度就變得很重要,如果他們沒有積極處理,到時候麻煩的也是自己,所以這也是另一個找房子的時候要認真考慮的因素。
After you get your dream house that you would love to stay for the new semester, last but not the least, it's contract signing time! Yah I know, scary🤢But it is a must to read it through, asking a trusted adult to double checked for you might be more secured. Especially for international students like us, the process is even more complicated, one of the most important thing is to get a guarantor. Not really sure who is actually entitled to required a guarantor, I think is the ones that don't have any stable income but even the local British students, they will still need to find a guarantor, and they are mostly their parents. In that case, it is quite difficult for international students to find a guarantor since they must be over 20 years old who has stable income and hold a valid British citizenship and living in the UK for a certain time. So if you didn't have a cousin or friend that match the requirements, you might be asked to pay your rent in advanced.
決定好你未來一整年想要住的房子之後,就是簽合約的時候了!對我知道聽起來蠻恐怖的🤢但是還是要一項一項慢慢讀過才部會最後發現有什麼不合理的地方,找一個信任的成年人幫你檢查也是一個好方法。特別是對於像我們一樣的國際生,程序就更加複雜了,做中要的一點就是要找一位保證人。不太確定需要保證人的標準是什麼,但是應該是需要有穩定的收入才可以不需要,就連當地的英國學生在租房子的時候也需要一位,不過大部分都是他們的父母。所以對國際學生來說就更加困難了,因為保證人的條件是要滿20歲,居住在英國一段時間的本地居民,所以你沒有任何認識的親戚或朋友符合條件的話,你可能就需要預先支付你的房租了。
I will call it a day now, but stay tune for more information for sure!
今天先講到這裡,但是記得回來看下一篇的更多資訊喔!
See ya
Mandy x