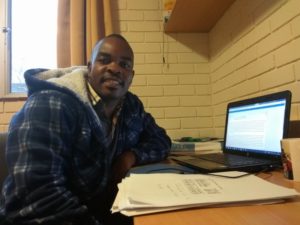 Right after the end of last semester exam, something happened. It was something i had looked forward to, for two months. Getting back home to my family. The anxiety that came with leaving them four months earlier was gone, but the new anxiety that came with looking forward to seeing them again was here with me. Interesting aspects of life, one gets anxious when leaving and still gets anxious while returning. 
The thought of it excited me, and the reality of it consumed me. Being away from your family for studies does a number of things to someone; you get to appreciate even more how important they are when around you, and you miss them even more, and you grow to love them even more…. guess. Through the assignments, the studies and lectures, and the trips and fun filled moments, when there seems to be no much energy left to move on, ones family provides the energy to move on. And this is what i had experienced i the four months.
I traveled to Kenya the very day i completed my exam. Once again, eight hours journey with a connection to Mombasa, one of Kenya's biggest tourist destinations, was full of excitement and mixed expectations, but this time, of a surety of where i was going..home again. When i left Kenya four months earlier, the weather was fantastic, warm enough to make anyone who has experienced a winter to wish to stay there forever. This morning, as a alighted at Moi International airport  Mombasa at 6 am, i suddenly felt this funny excitement inside me. Under 24 hours, i had been in two different worlds. I had just said bye bye( though for a few days) to Guildford's under 5 degrees weather and was now home, thousands of miles away, on Kenya's coast, the famous Gateway to Kenya by sea, the home of coastlines that rival those in Seychelles(my opinion), now experiencing 30 degrees. What an exciting change…!! But then, this is what i love about our human systems, they adjust to any externality. 
My family, lovely Carol and little Theo were held up in traffic when i got to the airport….then i remembered that there was traffic and that the main road to the airport was under serious upgrade. So, i sat expectantly again drifting deep into thoughts of how fast time moved. Four months had elapsed since i left home to study at the University of Surrey, where wonderful things happen. It had been 120 days since i last saw my family. As we sat down for an evening of Mshikaki and kachumbari (local swahili delicacy), it was nostalgic, my childhood word came back, to see how my little boy had changed, and my little girl, Haddy had transformed. As i stayed home, maximizing every opportunity to be home, i realized how much toll studies had taken on me. Four months of serious studies seemed like it had been one year, and this i realized was not very interesting, but could be managed, and being home was quite a good way of unwinding. And as days went by, as family dinner moments passed by, and as homework moments  and toy times with my little boy wore on, and as feeding times with my little girl came and went, and as evening drives with Carol went on, so was my time to get back to Surrey fast approaching. But this time, from a different perspective. One, it was to be my final semester and i was sure of where i was going back to because i had returned from there.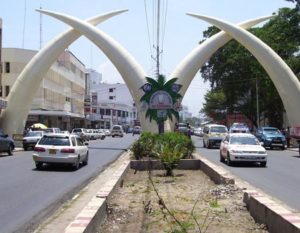 As i i left early that morning back to Surrey, i knew much awaited me in the final semester of my program, but i knew i was ready, and am glad i had gone home to my people….. !!