Hello all 😊,
I know a lot of students coming to study at surrey have loads of questions about accommodation, I had tonnes too before I moved in, but couldn't really find the information I wanted. So, I thought I would do a post detailing this and my personal opinions on the different kinds of accommodation, to give you an insight from a current student's perspective.
Firstly, I think there is a little bit of a misconception that living off campus is not as social. I don't think this is true per se as it depends on the people around you and on you making the most of a situation. Personally, I lived in a band D room on Manor park and absolutely loved every second of it, and had just as social an experience as anyone else. Even though it is not on the main stag hill campus, manor park is still a university campus and is just as social. We have our own common areas and places to eat (Heart + Soul or Starbucks and the Bench Bar at the Sports Park) and it's its own little community. If anything, I think I even had more of a social experience to some on campus. My entire block was pretty social, and we would all hang out together not just as our individual flats but as a block, which I came to find out was pretty rare. Basically, the point I'm trying to make is that being at Manor Park doesn't mean it will not be social. It's a campus of about 1600 students which makes it like a little community – literally a village of students (as in the name).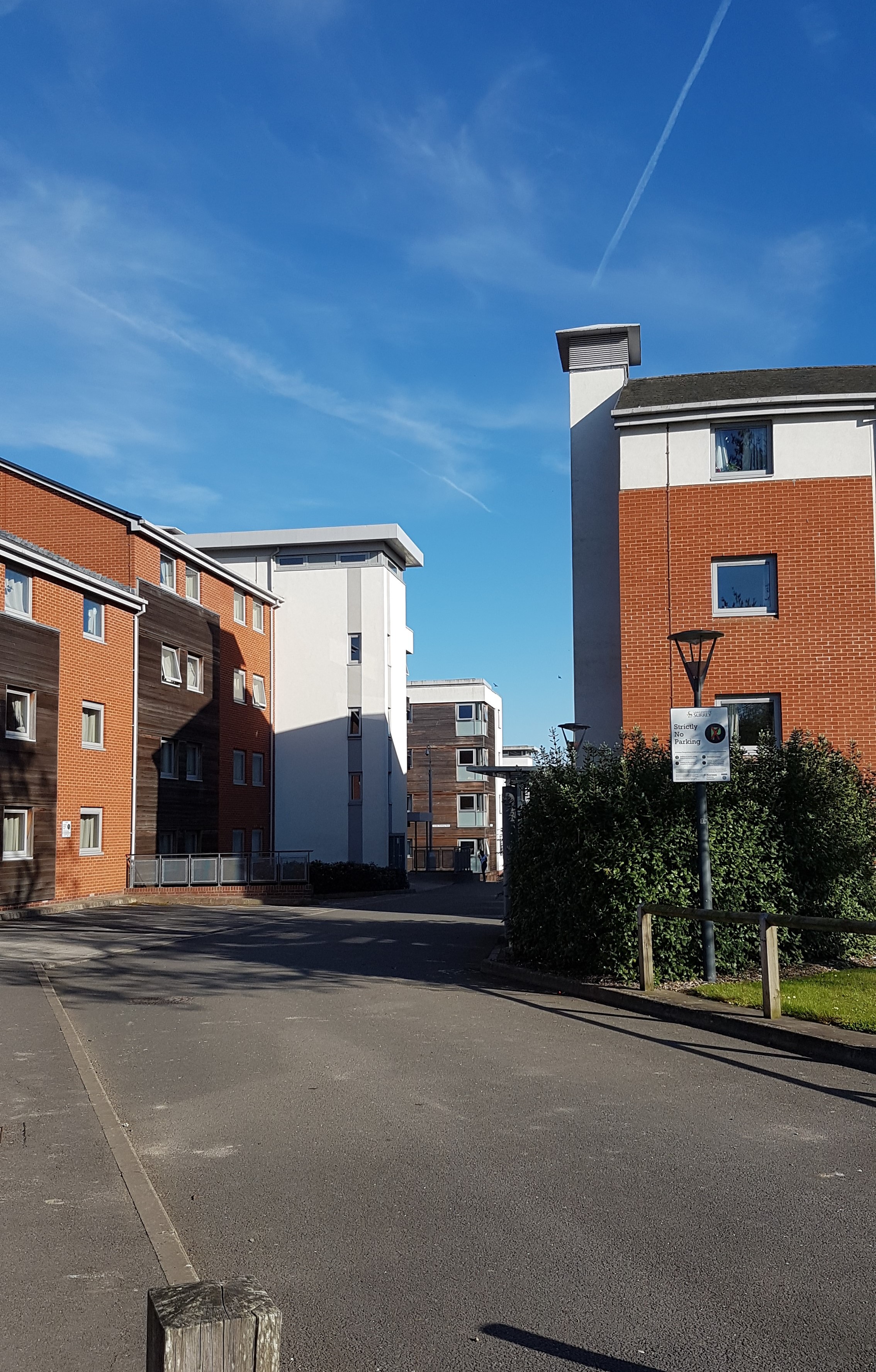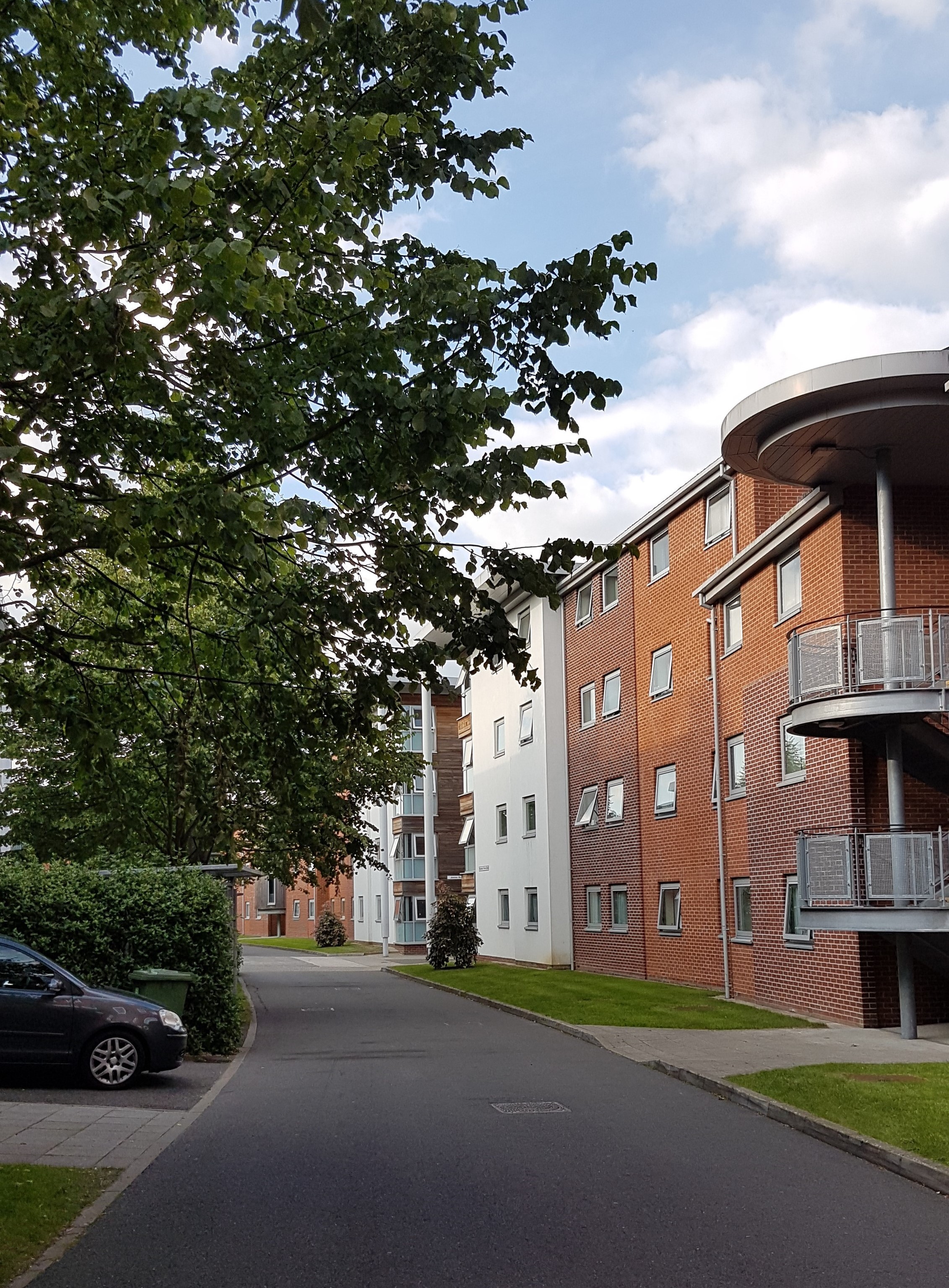 With regard to the room itself, this was really nice as well. I had a pretty view and, being on the edge of the campus, it was a lot quieter noise-wise which was nice (that is, until construction started and there was about 6 months of constant loud banging from 7AM – not fun). Being on the edge also meant if we did make noise we weren't really bothering anyone else (other blocks).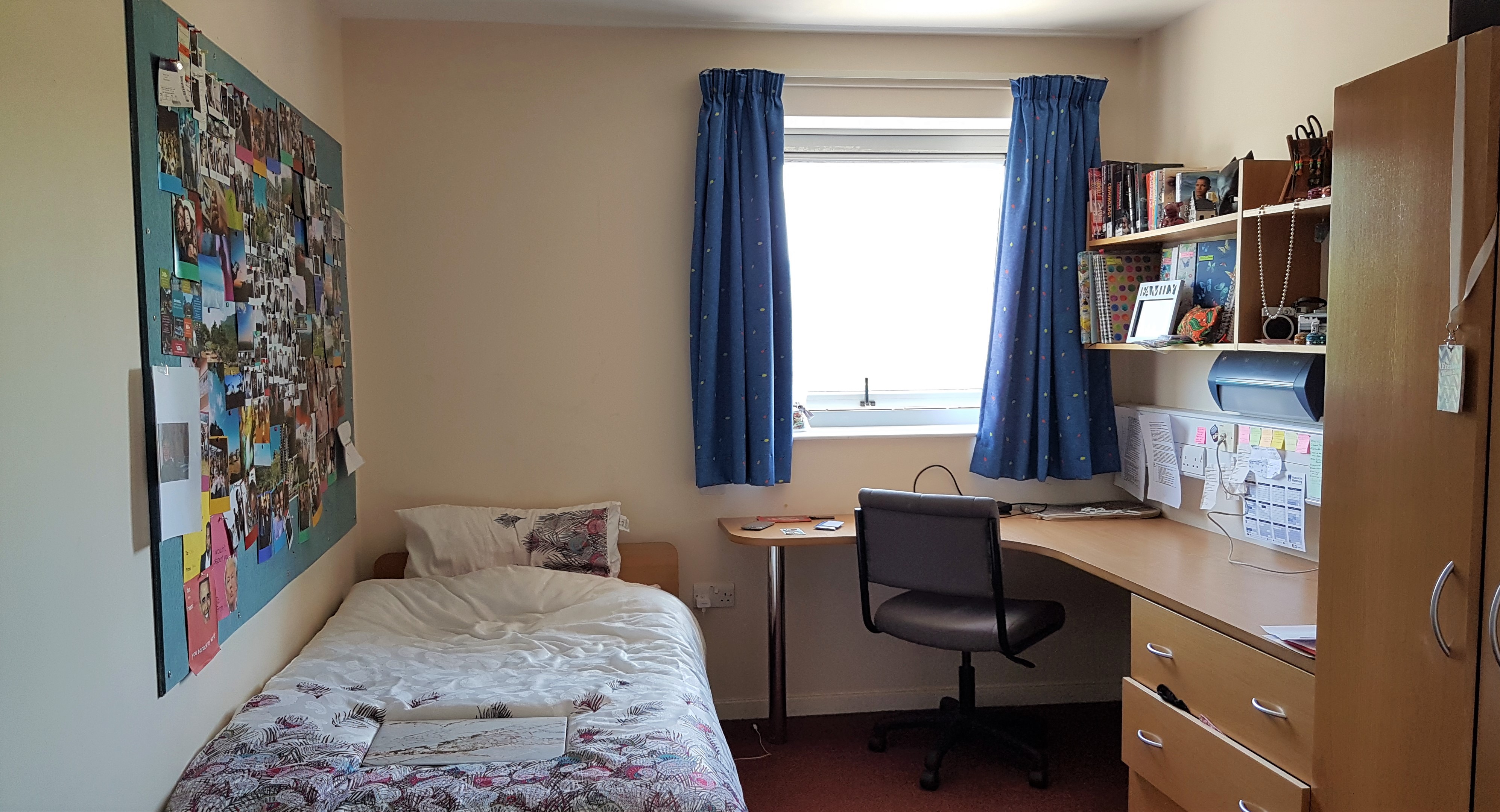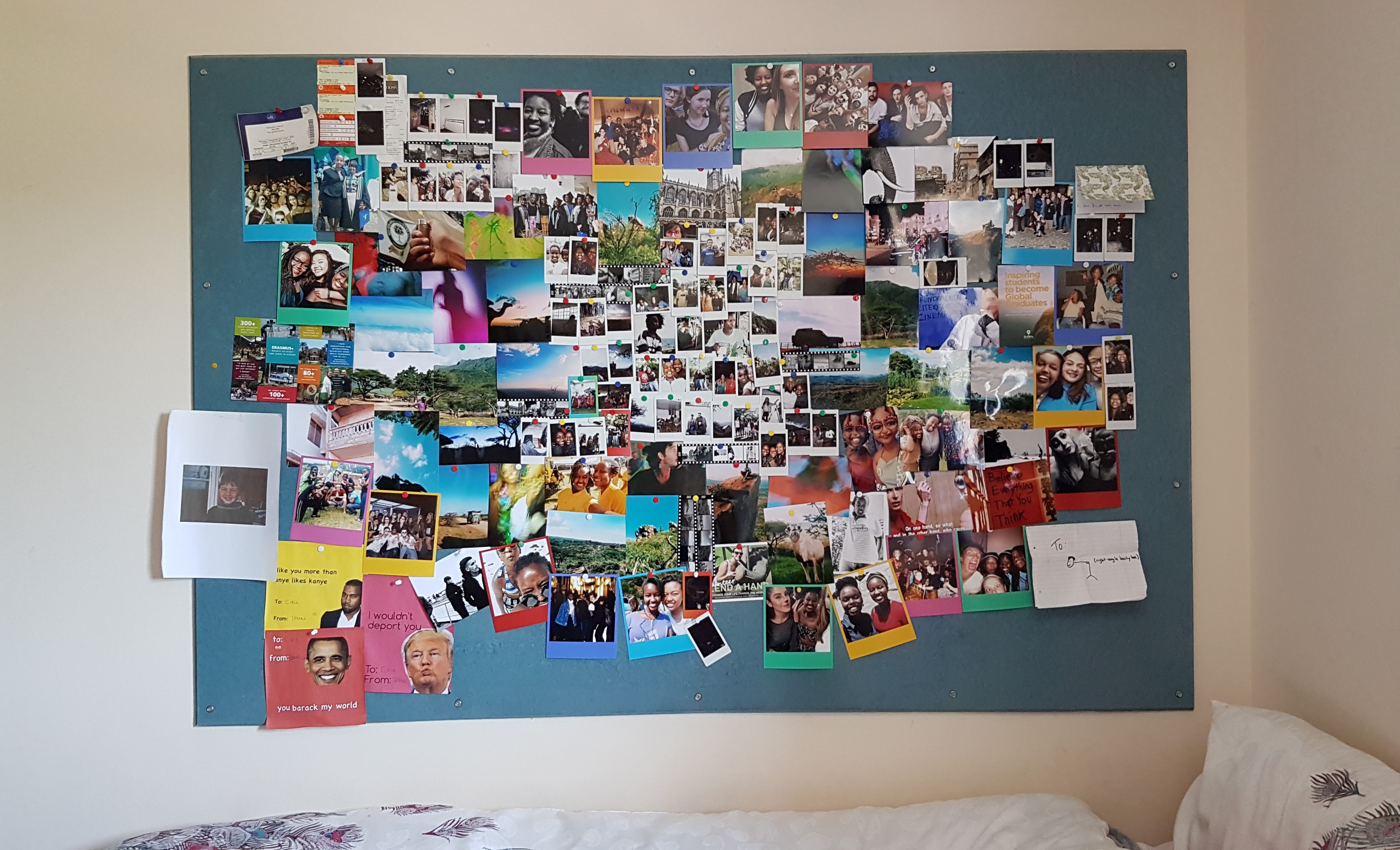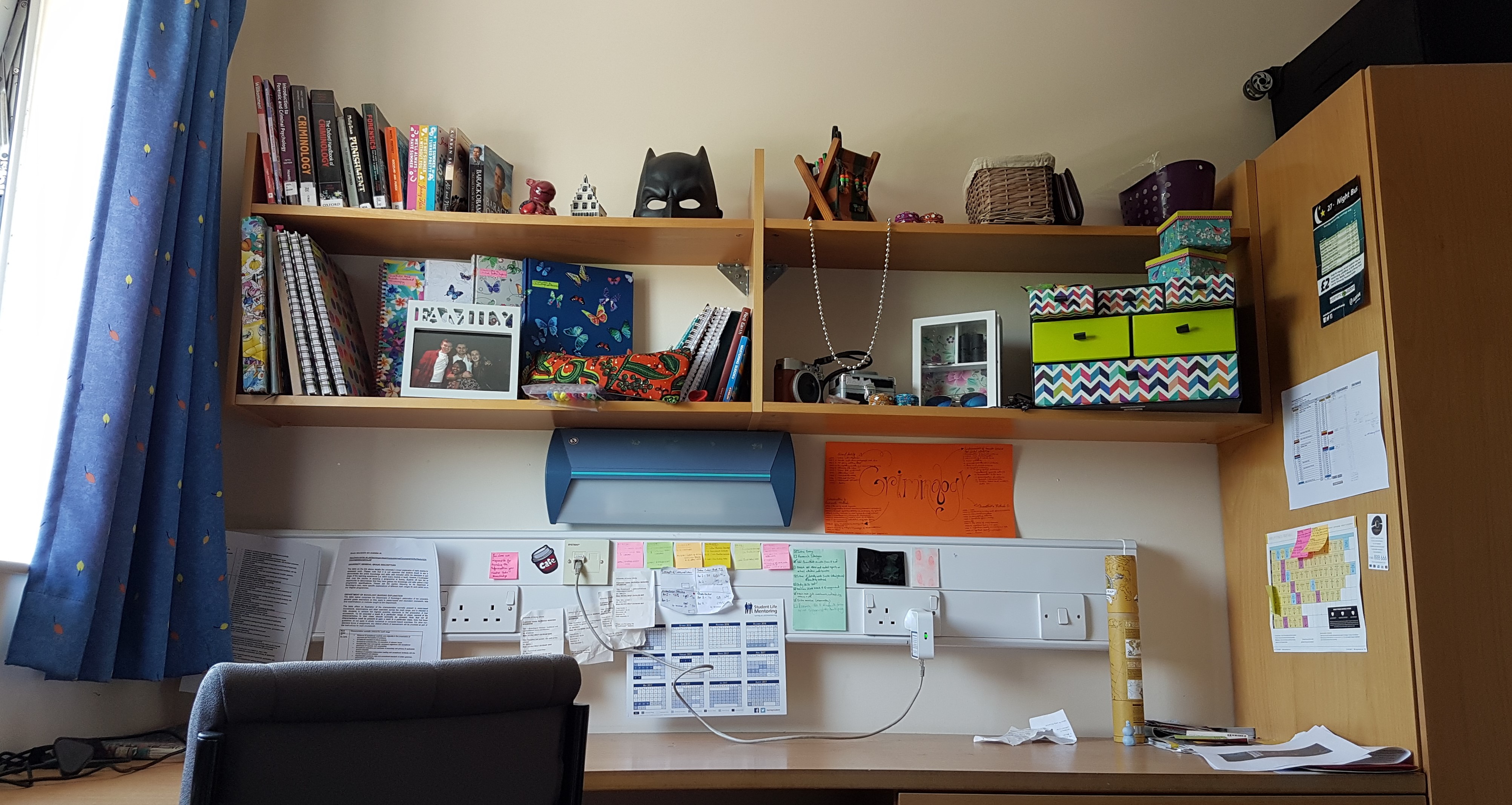 Upsides to manor park? It has two launderettes (as opposed to stag hill which has just the one for all students on campus), it's close to Tesco, the sports park, the hospital (though hopefully you won't need it), the vet school. It also has loads of fields and empty, open space which is good for those of you that like running and other outdoor activities. There's a BBQ pit with a grill right by the pond that you can book to hold a BBQ on nice sunny days. As mentioned before there is Heart + Soul, which has pretty good and reasonably priced food. It also has a TV and play station that you could play games on. Manor park tends to have fewer people per flat for a band D/E room than courts on campus, with the exception of International and Millennium House. I don't think this is necessarily a good or bad thing, but some people might have preferences for one over the other. Overall, it's about a 20-minute walk (which you can do in 15 if you're a fast walker) but there's regular buses between the campuses, so it really won't take as long as you think. Plus, once you get used to the walk it becomes no big deal.
Downsides? Granted, it is still off the main campus, and so that means having to wake up slightly earlier than those that live on stag hill have to. It also means you might not be able to go home between short breaks, as, for example, if you have an hour break, by the time you're back in our room you only have about 10-15 minutes before you have to leave again. What I would do is carry a snack from home, or buy one from campus, and go to the library in between classes, only going home at the end of my day. While it has a lot of outside space, manor park doesn't have as much indoor social spaces, unlike campus that has the front room, hillside, and loads of other restaurants. There is Heart + Soul, and in the larger launderette there is a section with sofas, vending machines and a TV to make a common room. There are also a few study rooms across the village, so you don't have to go all the way too campus to study during exam season. Apart from that, though, most people would just hang out in their flats or go over to the sports park to hang out in the Bench Bar or Starbucks.
Obviously, as I didn't live in any of the other accommodations, I'm not able to give you the inside scoop. But what I can do is tell you what I think of them from what I know. Maybe try and have a browse around some other blogs to see anyone who lived in these accommodations if you want a bit more detailed information. Or, you could always email us and we'll get back to you.
Twyford Court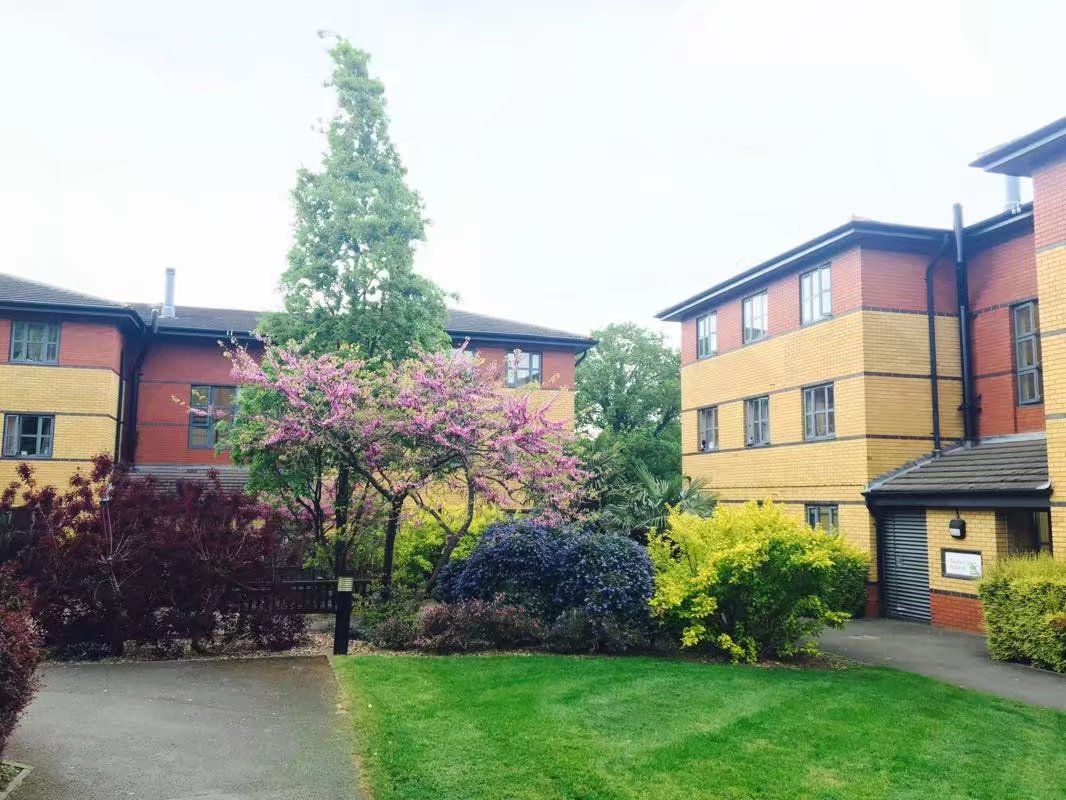 A.K.A The 'quieter' side of campus. It's a little removed from the centre of campus and sits on the edge of stag hill closest to the main parking. It holds mostly band D accommodation (though has a few band C rooms), and is probably best for the kind of person who wants to be away from the noise of the hustle and bustle of the centre of campus. However, like I said, don't take this to mean antisocial or boring! Unlike manor park which has seven or eight people to a flat, Twyford is bigger with twelve people to a flat. It may sound kind of crowded but there is a large kitchen and so everything is proportionate. Twyford court shares a common room with cathedral court – by common room this refers to a social space with a TV and games.
International House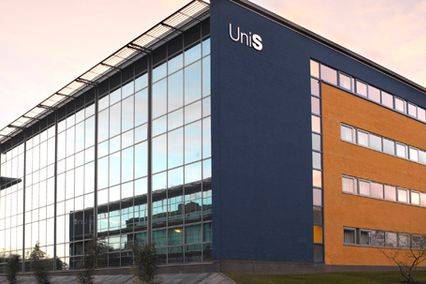 Despite what the name might suggest, this accommodation is not just for international students. It has band D and E accommodation, and is situated right next to the Innovation for Health lab, GSA and the Ivy Arts Centre, PATS and the teaching block. I imagine, then, that it is quite conveniently located for those studying in GSA, or music and other related subjects which tend to use the PATS building a lot. That said, anywhere else on campus is not that much of a walk from all these places, and would still be conveniently located. It's got six people to a flat and so is a little smaller than other accommodations, which, as I mentioned before isn't necessarily a good or bad thing. International house does not have its own reception or common room and uses the one at cathedral court.
Guildford Court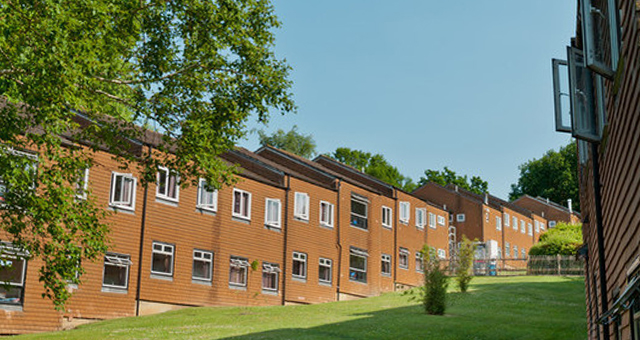 These band B accommodation buildings are on the field of grass closest to the main entrance and hold fourteen students to a flat. It's also in a fairly quiet part of campus, although there might be the patter of students walking by on a night out. The Band B rooms are great for people who don't mind sharing bathrooms and would like to save some money. It is also close to the quiet centre, Innovation for Health lab, teaching block, Wates House and Surrey, Battersea and Cathedral courts. I'm also pretty sure that corner of campus is where the telescope and community gardens are, but I'm yet to visit these. To the best of my knowledge, Guildford court does not have its own common room, and so shares with the neighbouring courts.
Surrey, Battersea and Cathedral Courts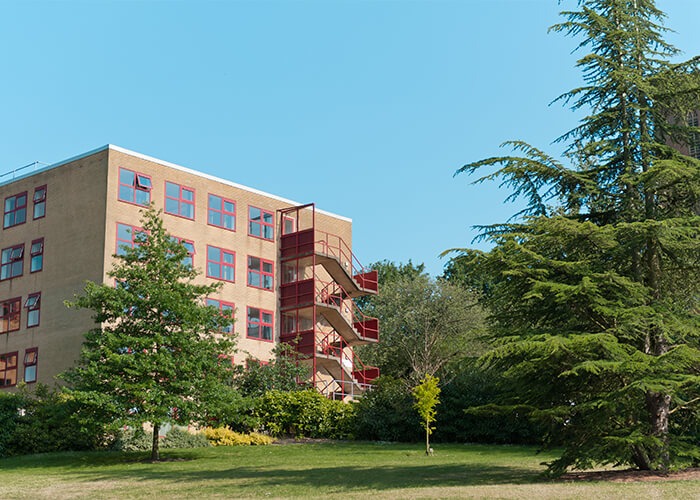 These three courts hold most of the Band C accommodation on campus. They are in between the cathedral and the library and, combined, contain the most number of students. You're probably going to know someone who lives at one of these courts, that's just a fact. Battersea and Surrey court share Battersea's reception and common room, and so it is a pretty big one. Cathedral court has its own reception and common room, which is also used by residents of Twyford court and International House.
Millennium House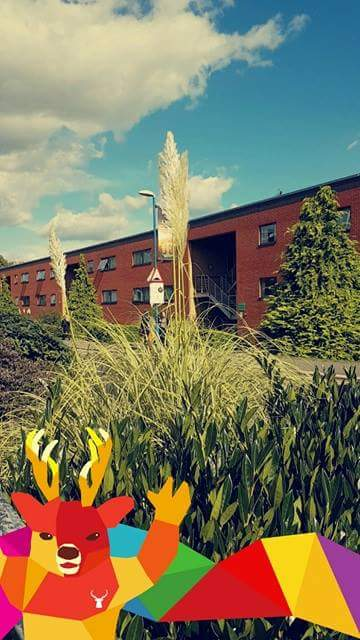 Like international house, this also only has six people to a flat. It's right by the train tracks, on the edge of campus close to town. I've heard a few people say that the trains going by can be pretty loud, but also loads of people who say that it really isn't that loud, or that you get used to it, so I guess it depends on your sensitivity to sound. Millennium house shares a common room with Stag Hill court.
Stag Hill Court
This court is right next to the student union – which means it is not so ideal when there are events going on. Every Wednesday, Rubix (the union nightclub) is open until 2AM, and every Friday until 3AM. It's not unbearably loud noise, but, for the houses right near Rubix, it can be heard. There is also the hoard of people streaming out of Rubix after the night has ended. That said, those that I know that have lived there do say it is not as bad as it would seem, and that you also get used to the noise. Like Surrey, Battersea, and Cathedral courts, this courts also tends to be pretty social as the entire court hosts several students. However – I stress, again – this doesn't mean if you're not on in this accommodation you won't have a good time. Stag hill court has its own reception and common room which is also used by Millennium house and University court residents.
University court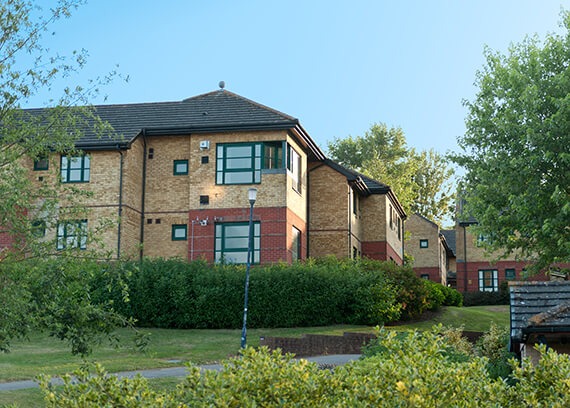 I personally think this is one of the prettier accommodations on campus from the outside. It lies on a nice little hill on the edge of campus closest to town, and is made up of several yellow and red brick two/three storey blocks with lots of lovely greenery. This means it is also among the courts with the better views. From certain angles – and if there wasn't the obvious presence of students (such as the odd message on the windows written in sticky notes) –  it could well pass for a country cottage. University court shares a reception and common room with Stag hill court.
Bellerby Court
Bellerby Court is right next to Manor Park, and so residents there can enjoy all the social and outdoor spaces of Manor park. It has fewer people to a flat, and, being off Stag hill campus, also means having to wake up slightly earlier than those on campus to get to lectures. It uses the same buses as manor park, so you can get to campus in 10 minutes by bus or 15-20 if you walk. There are also a few parking spaces for students who wish to bring their cars, but these are very limited.
Hazel Farm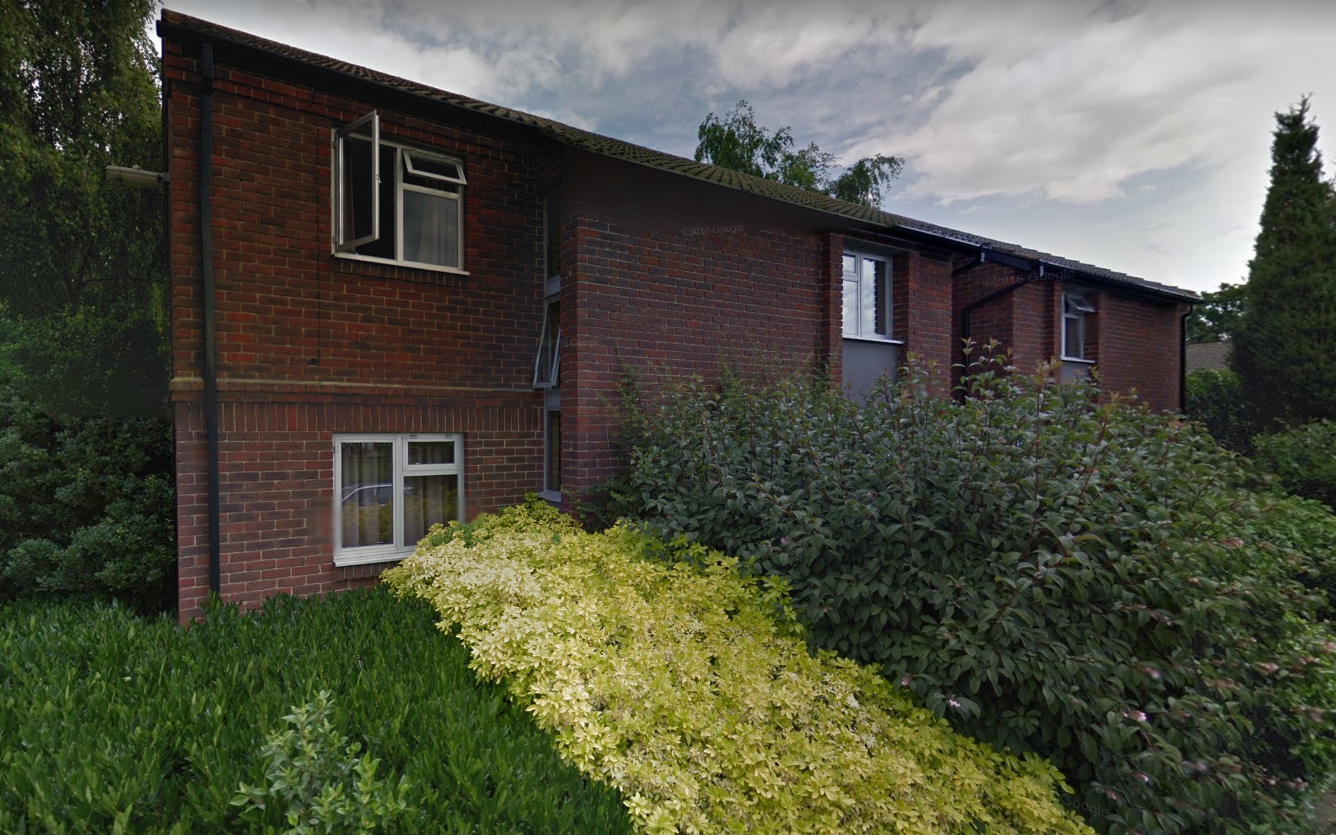 So, I'm not going to lie, I don't know much about Hazel Farm. If I hadn't passed it once on my way roaming around Guildford, I don't think I would be fully convinced it exists. It's a bit of an enigma to me, I've never actually met anyone that lives there – "do they exist?", the conspiracy theorist in me ponders – but I take it they are around somewhere, probably making the two-day journey back home. Okay, I exaggerate. Hazel farm isn't actually that far, it's about 2 miles from campus, which generally comes to about a 25-minute bus ride or a hearty 35-40-minute walk. The good news is, residents allocated to this accommodation are given a free bus pass, and so you don't have to worry about buying one. Also, parking is available for students who wish to bring their cars. It is made up of band A and B rooms, and generally is for mature or postgraduate students, or students with children. This is not to say you will only be allocated here if you fit in these criteria, but just that it tends to be these groups of students that live there. Hazel farm has its own reception, launderette, and common room.
No matter the accommodation you get, even if it is not your first choice, I will say that the rooms end up being bigger than they look in the pictures. On the website it can look pretty small and I remember wondering how on earth I was going to fit all my things in there, but it actually fit everything of mine pretty comfortably – and I have a lot of things. So, it is a pretty decent size and you will probably do with it just fine.
Also, it may be helpful to note that all the rooms in the same band are pretty much the same. A band D room in International House, for example, will look more or less the same as in Millennium House or University Court or Manor Park, so don't think just because you're in a certain court you have a better or worse room. Same goes for the kitchens. The only difference between flats of the same band is that the more people to a flat, the bigger the kitchen. Some of the newer blocks at Manor Park do have newer furnishings in the room but they're still the same design so it doesn't make much of a difference – it just makes means they're shinier looking.
I also happen to know that surrey does have relatively good accommodation, especially for a university built in its year. I have heard horror stories from student accommodation in other universities and, basically, I'm pretty thankful those don't apply here!
All of this said, I hope you are aware that you cannot actually apply to be in any one specific accommodation. You apply per band, and even if you get your first-choice band, you don't have a choice over where this will be. And so now you're probably thinking "well great, why is she mentioning this information in the first place? What's the point in knowing all of this if I can't even choose where I go?". Well, there's a method to my madness! Basically, I just wanted to highlight that there is not really any good or bad accommodation when it comes to having a social experience – you can always make the most of what you got! Chances are wherever you are placed you will still make a group of friends, and, even in the off chance that you do not, you will have other groups of friends be it course mates, people from societies, or friends of friends that may also be in the same accommodation. And even if that isn't the case, at least you have these other groups of friends, even if none of them live near you! (It might be worth noting here my other post on making friends and how you should not fret the process, as it goes well with what I'm about to say next). Something the university always says is give yourself time to settle down. There is the opportunity to switch rooms if you really are not happy, but this doesn't open up until about a month into the term. The reason for this is that often students would get here, not like the room or maybe are not quite getting along with their flatmates*, and so they want to switch rooms. But after a while, once they're all settled in, they end up enjoying themselves and actually not even making the switch.
This immensely long post summarised: 1) the University of Surrey has pretty good student accommodation; 2) all the accommodations have pros and cons, and you'll probably end up liking what you get, even if it is not your first choice; and 3) all the accommodations are just as social as each other – its about what you make it.
*If you do end up having conflicts between flatmates, the student life mentors are there to help, and are a good first step to take towards dealing with it.