Hello Everyone,
We just started the 2nd term and I am really excited!
Excited to be back to the classroom, learning and engaging with the professors…however not so excited about having to work on assignments again AND let's not even begin to talk about dissertation writing.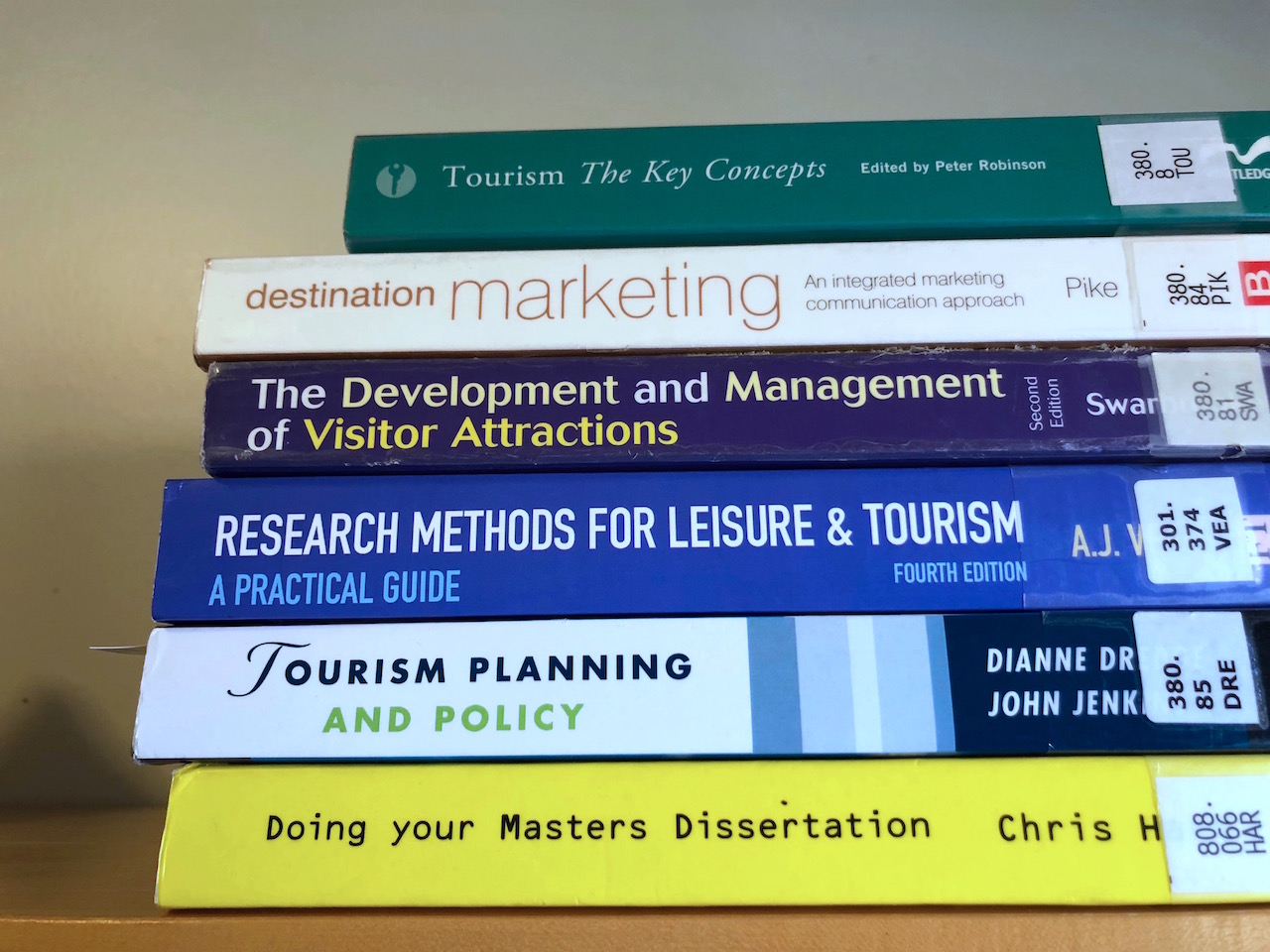 Nevertheless, I am happy and I can already feel it's going to be a great semester!
Just like last term (Read blog post HERE), I thought it will be interesting to share some insight into my academic life along the activities happening around campus.
My 2nd term timetable 🤓
This term, I have 4 lectures of 3 hours each per week.
On Monday: Visitor Attraction Management from 3 to 6pm
On Tuesday: Tourism Social Science from 12 to 3pm
On Wednesday: Destination Management and Marketing
No lectures on Thursday which is therefore Blogging day 😃 👩🏾‍💻
On Friday: Business Plan from 3 to 6pm
The first classes have been really interesting thus far , even thought-provoking for some and that's what I really value about having the opportunity of studying a Post-graduate programme.
Activities around Campus
Life as a student (whether you are an undergraduate or post-graduate) goes beyond the academics, even though it must remain our priority.
Another thing that I like here at the University of Surrey is that there is always something "new" going on.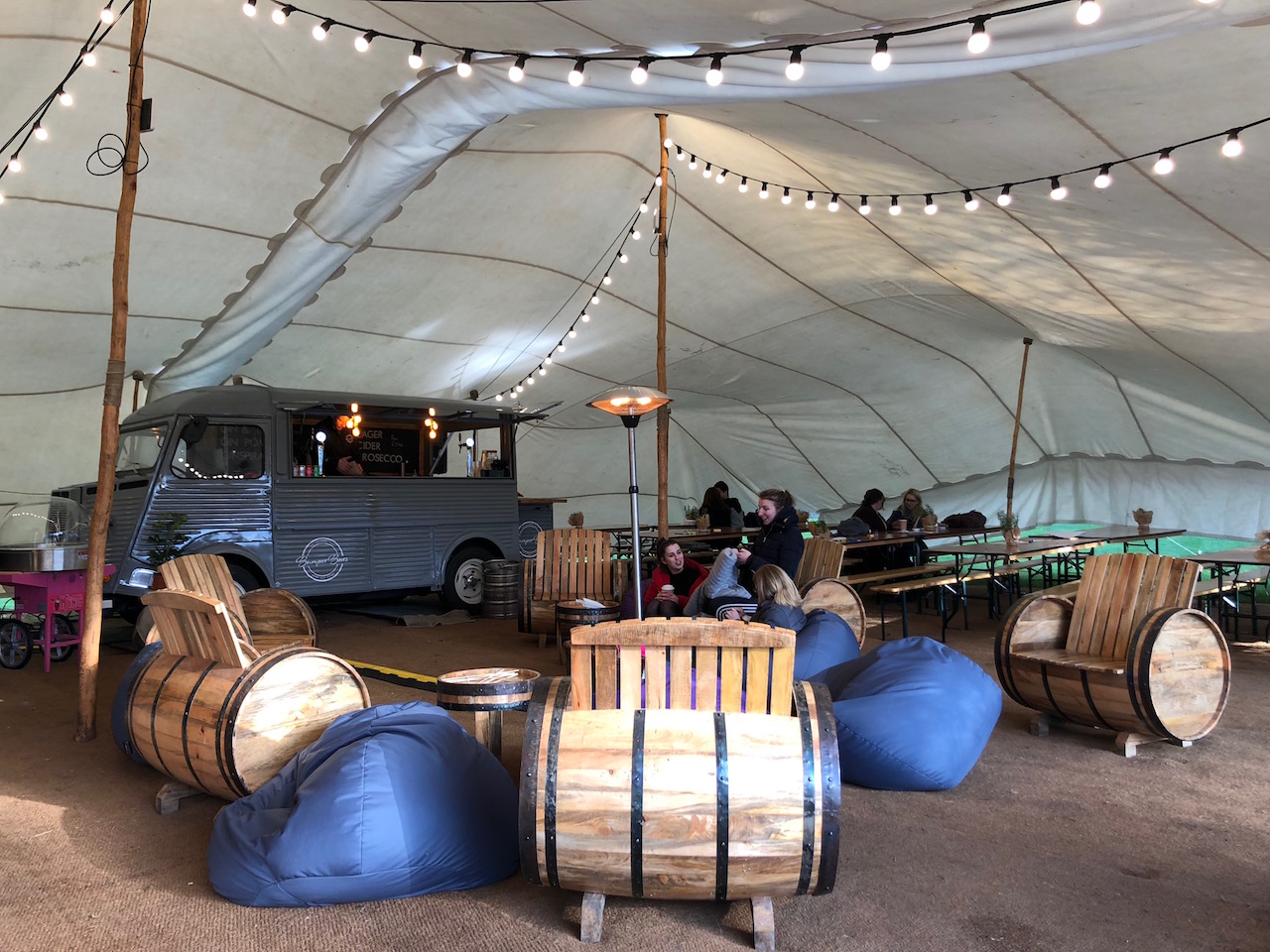 Indeed, on the beginning of the new term, was opened an exciting new tent for students which aims at becoming "the ultimate place to relax".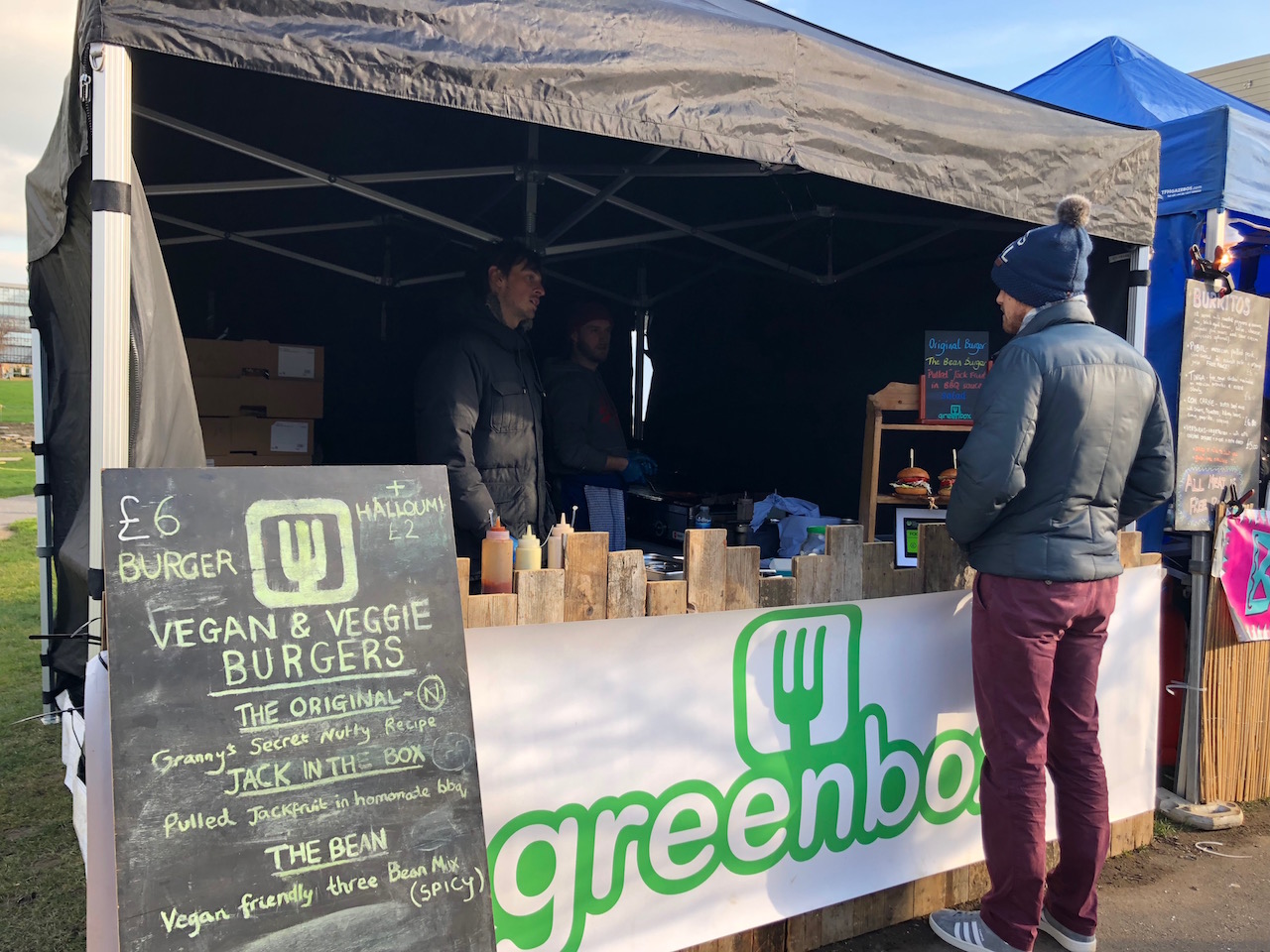 Staying opened until March 23rd, the new tent will offer the following:
What?
When?
Details
Hot food
From 11.30am
3 street food traders per day (changing daily)
Bar
12–9.00pm
Alcoholic and non-alcoholic drinks
Piaggio coffee cart
10am –8.30pm
•Union Hand Roasted Coffee

•Tea Pigs

•Hot chocolate

Bakery Bar
10am –8.30pm
•Brownies, flapjacks, cakes and pastries

•Deep filled deli sandwiches

•Homemade sausage roll

•Fresh veggie or vegan soup

Free candy floss
10-11.30am

2-5.30pm

It's FREE!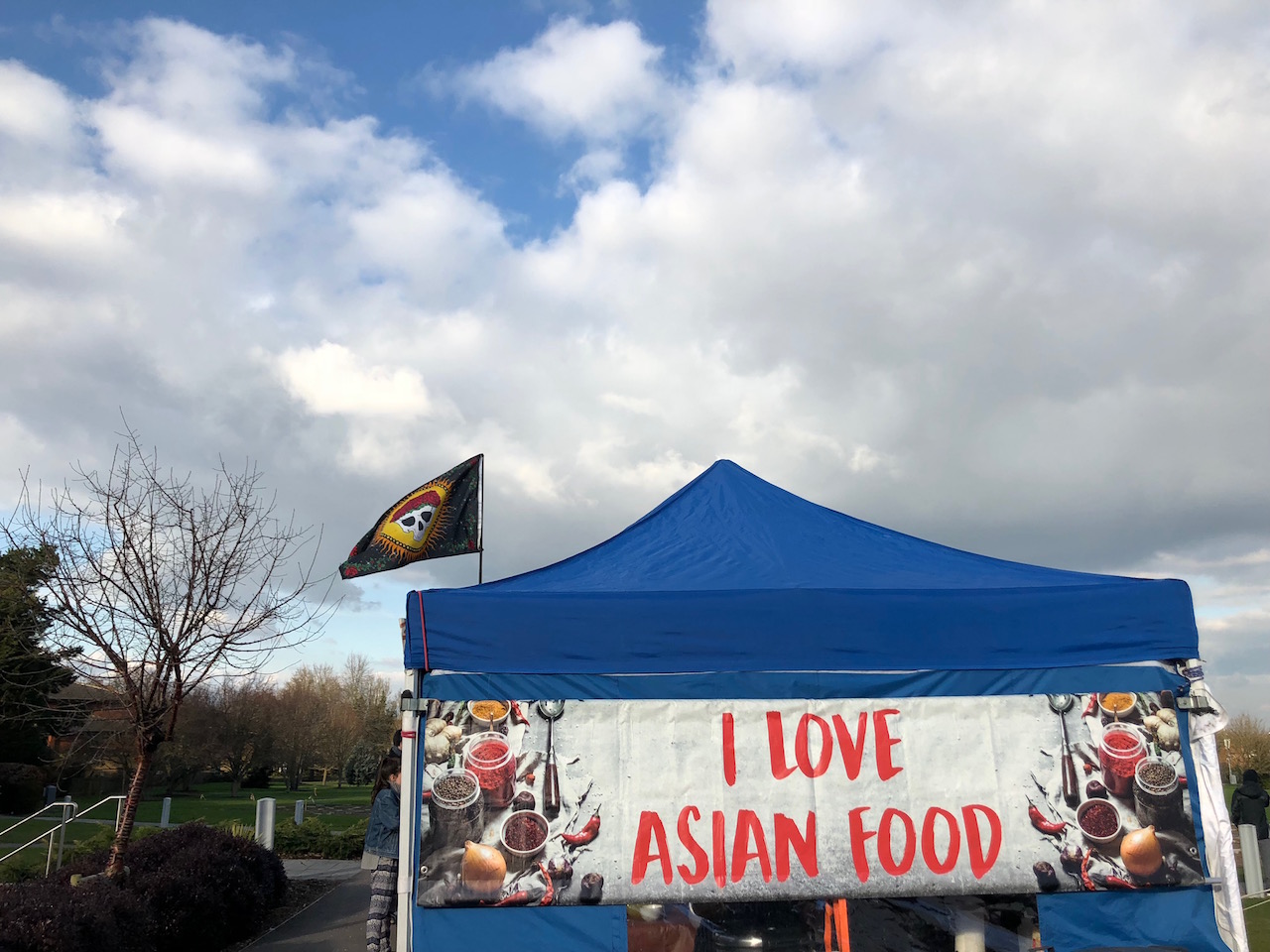 Even though we already various eating places on campus, I thought the tent was a really cool idea to start the new term with!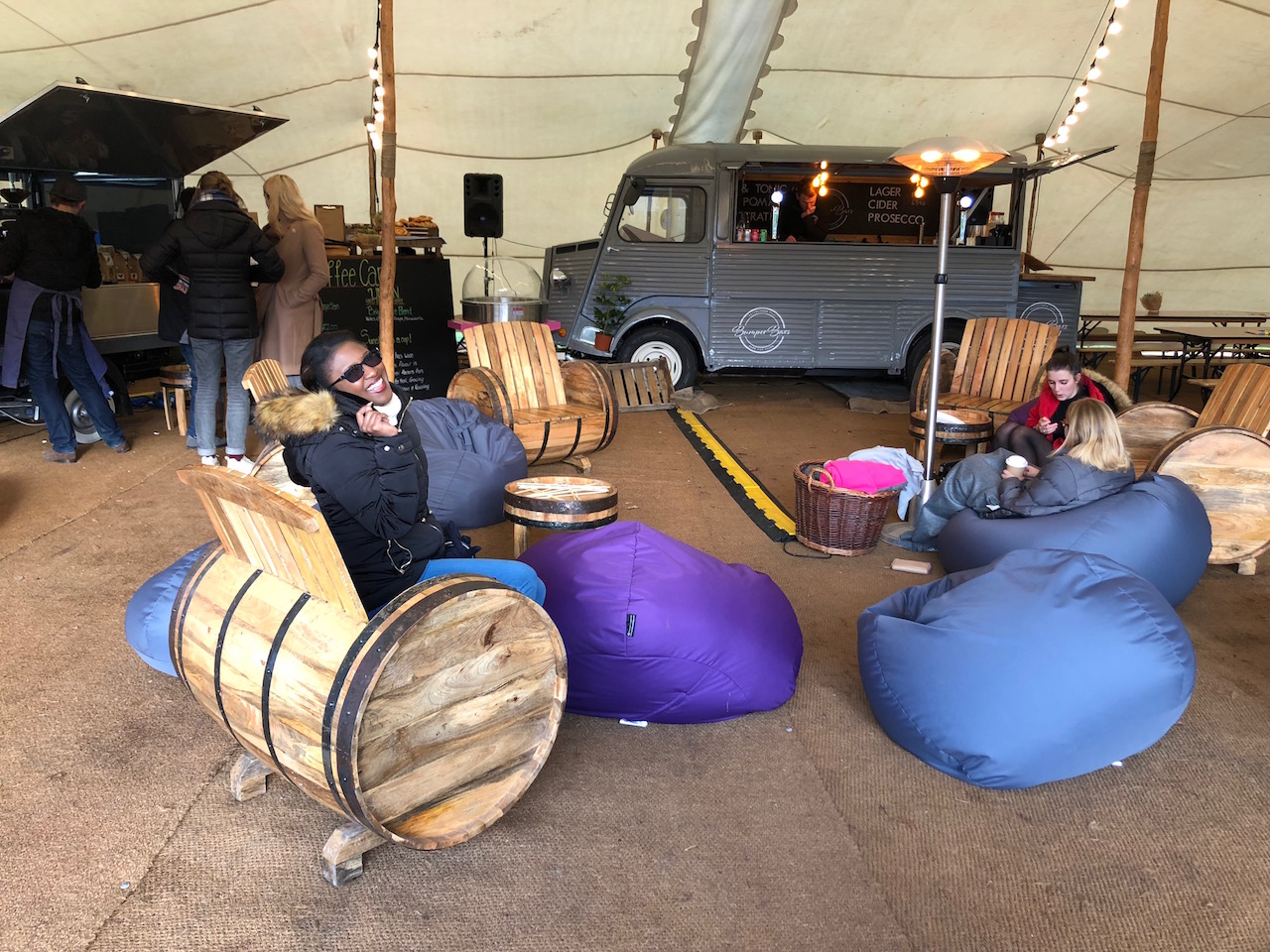 Thanks for reading,
Yasmine