The first of my many Wellingtonian adventures was with the tramping (read: hiking) club, about three weeks into the trimester. The Victoria University of Wellington Tramping Club is a massive society chocked full of nature-loving, adventure-loving students, a lot of whom are international or exchange students (like me!). They put on trips every weekend – often multiple trips per weekend, both day and overnight – and have meetings and socials several times a week too. If anyone is coming to VUW for their exchange and is even remotely interested in the outdoors, I could not recommend this club enough! You get to meet heaps of like-minded souls, make loads of friends and go on incredible adventures – it truly is a beating heart to one's social life here at Victoria.
Anyway: enough about the tramping club, back to the tramping.
On that particular day, we went rock climbing in Pukerua Bay, a gorgeous oceanfront neighbourhood of Porirua city about a half hour drive from Wellington city. Roughly 30 of us piled into cars to make the short trip, armed and at the ready with snacks, swimsuits, climbing gear and little to no expectations. When we got there, we parked the cars and then walked about 20 minutes along the beach to get to the climbing spots, and boy was it worth it.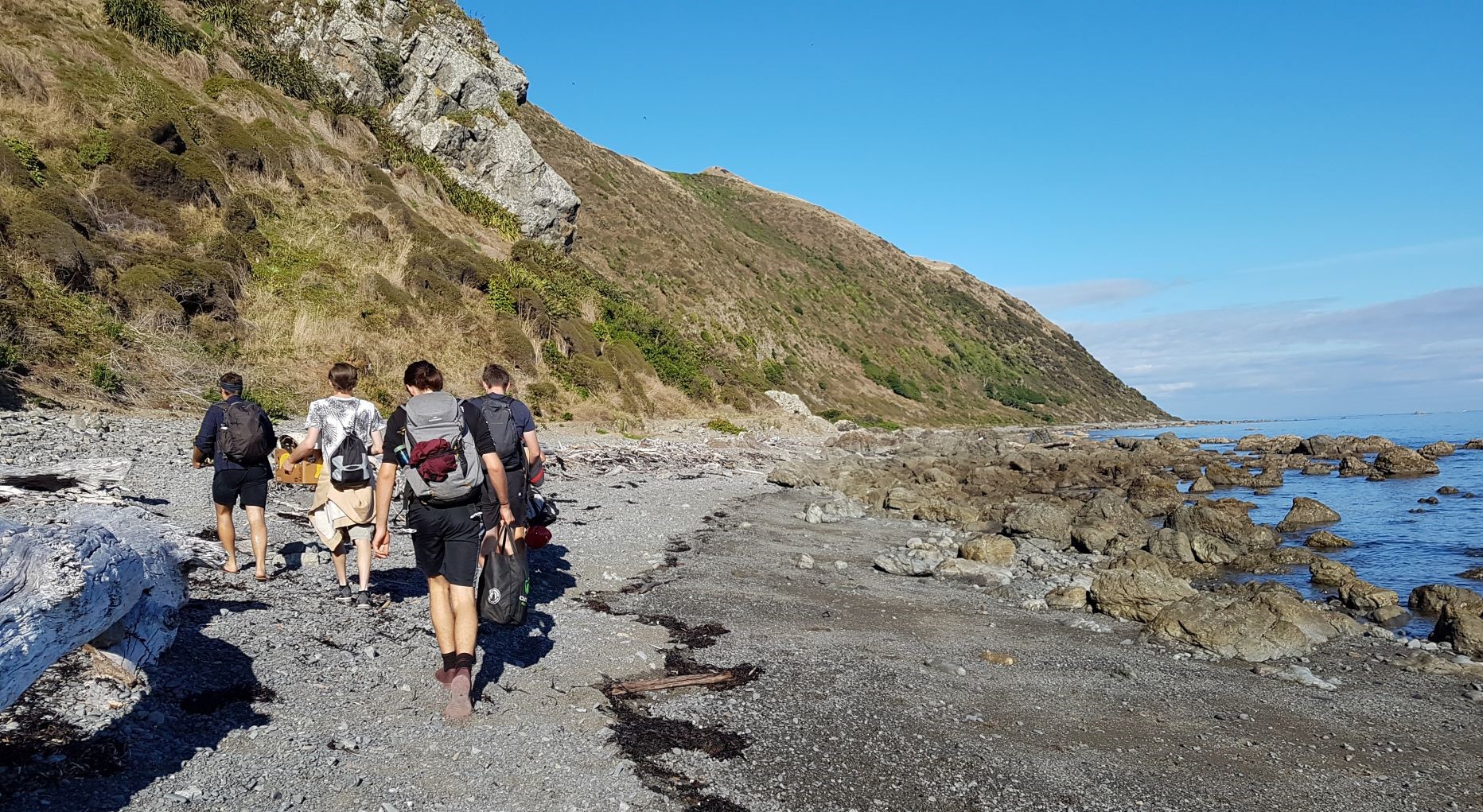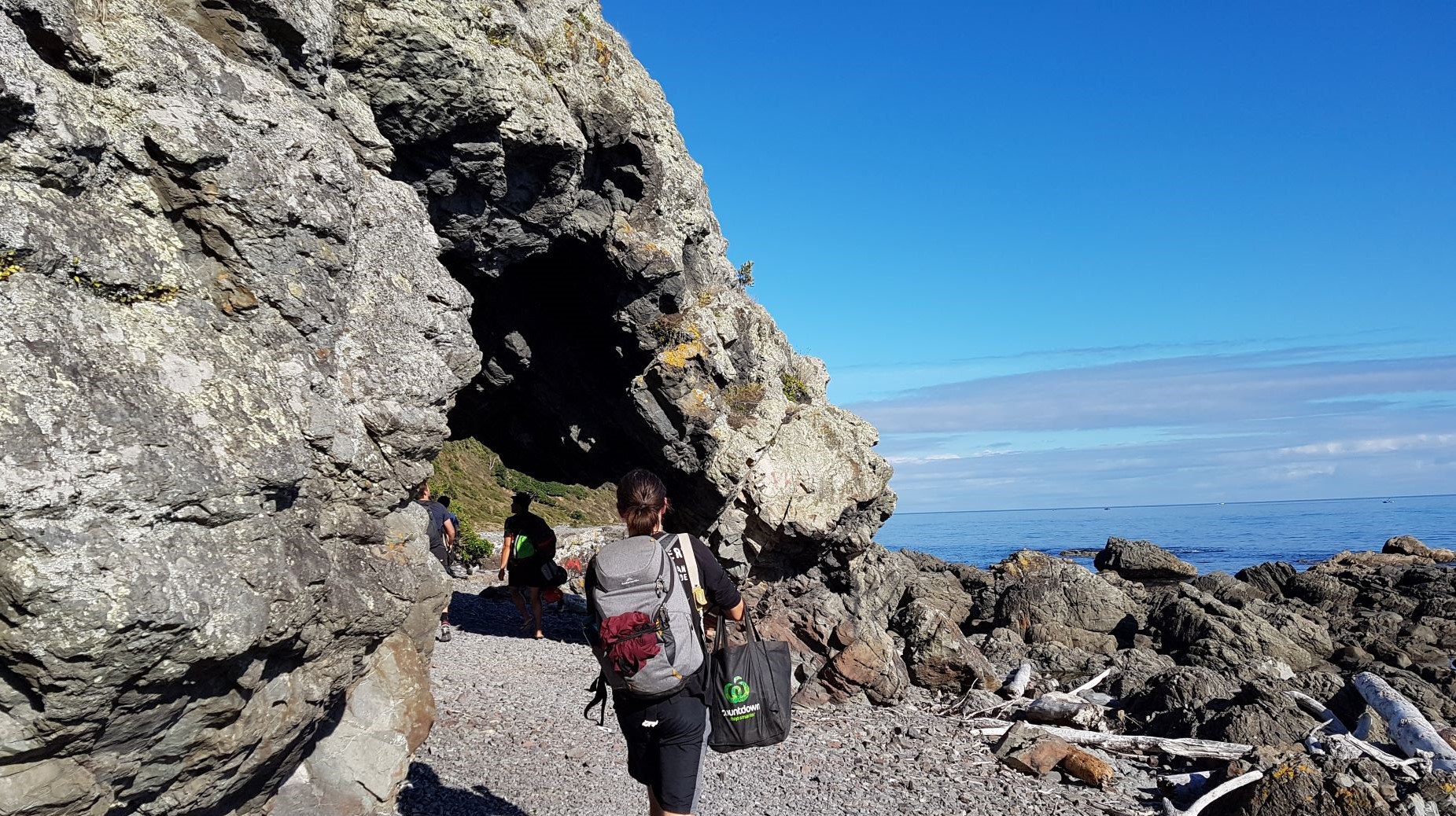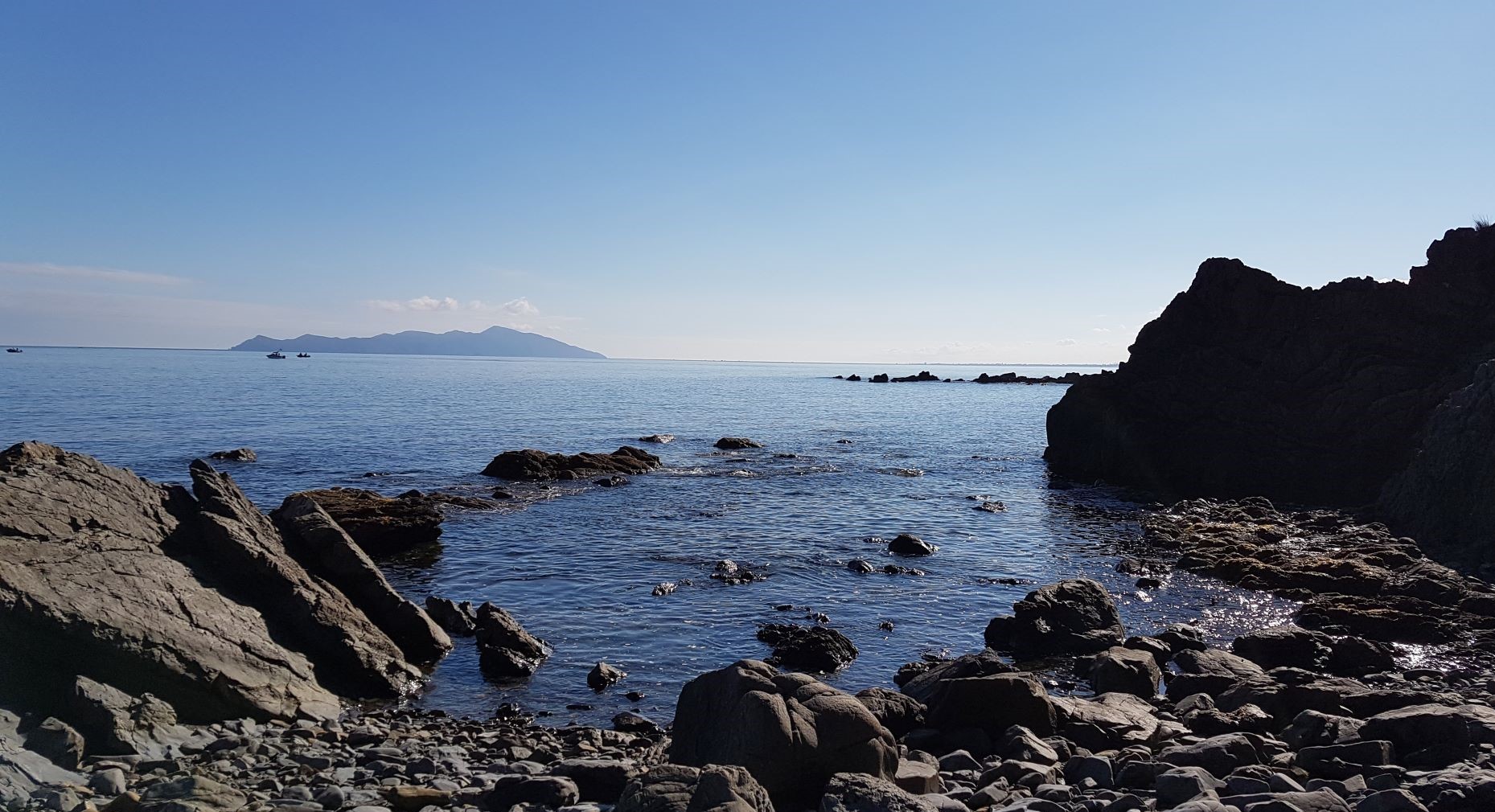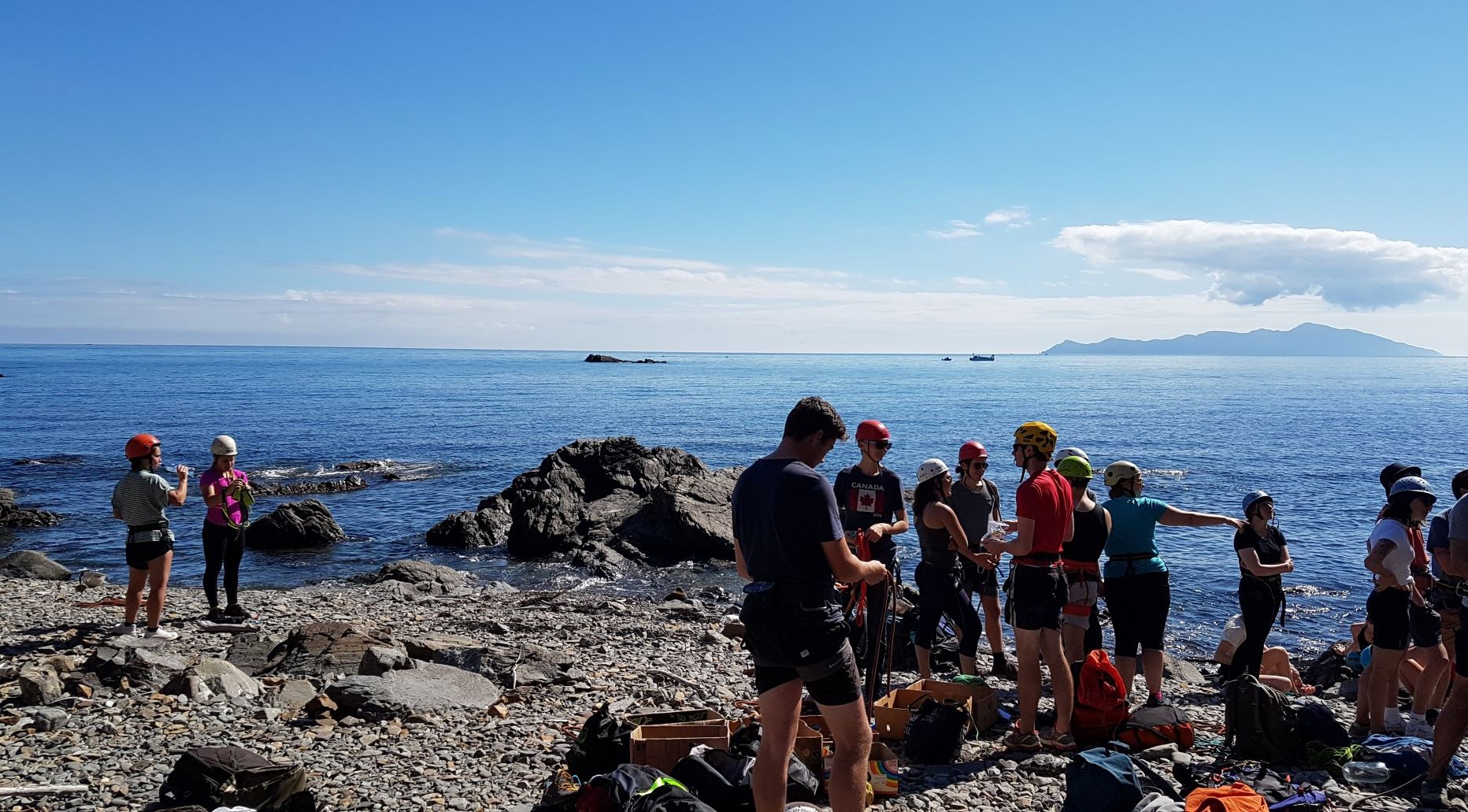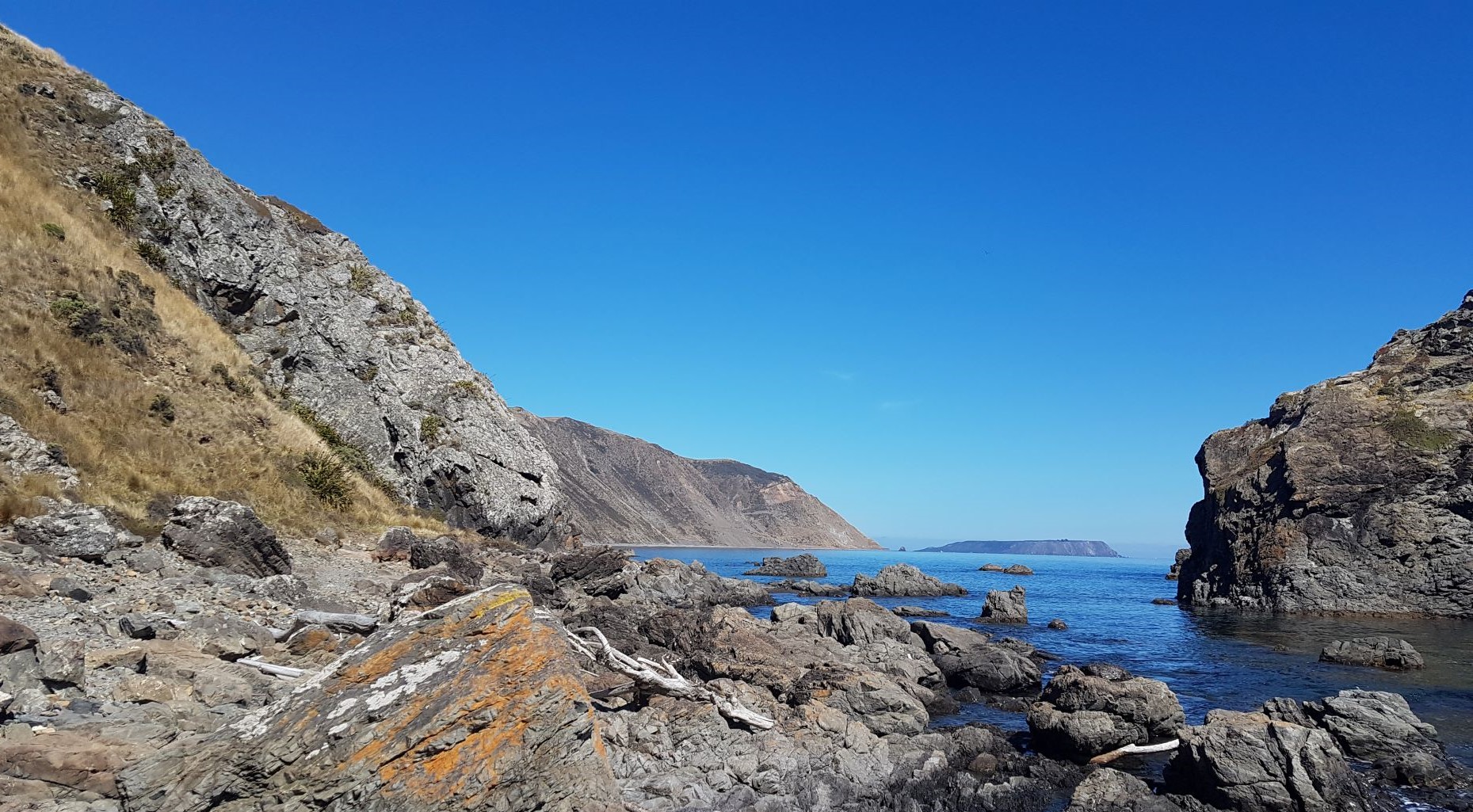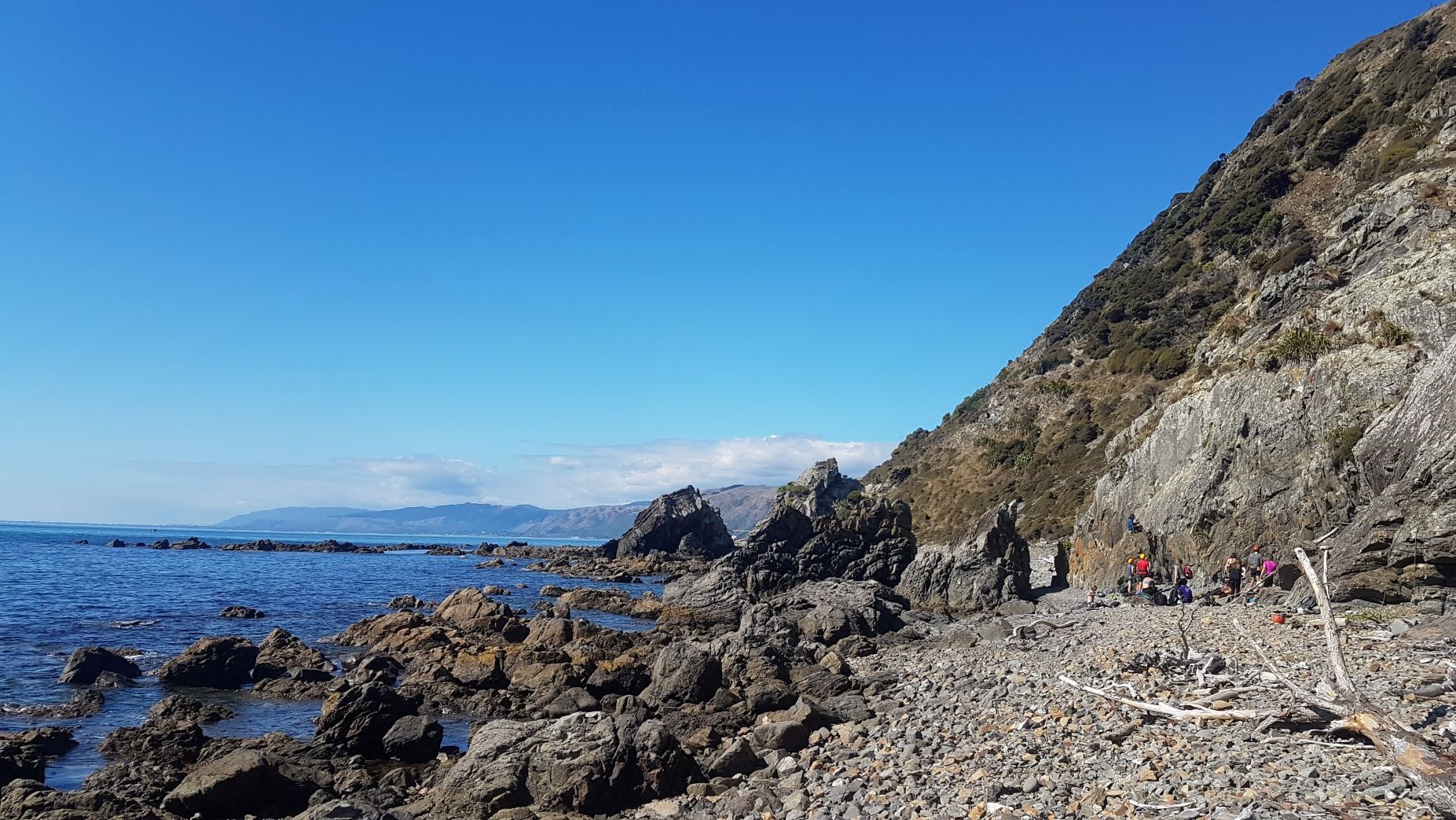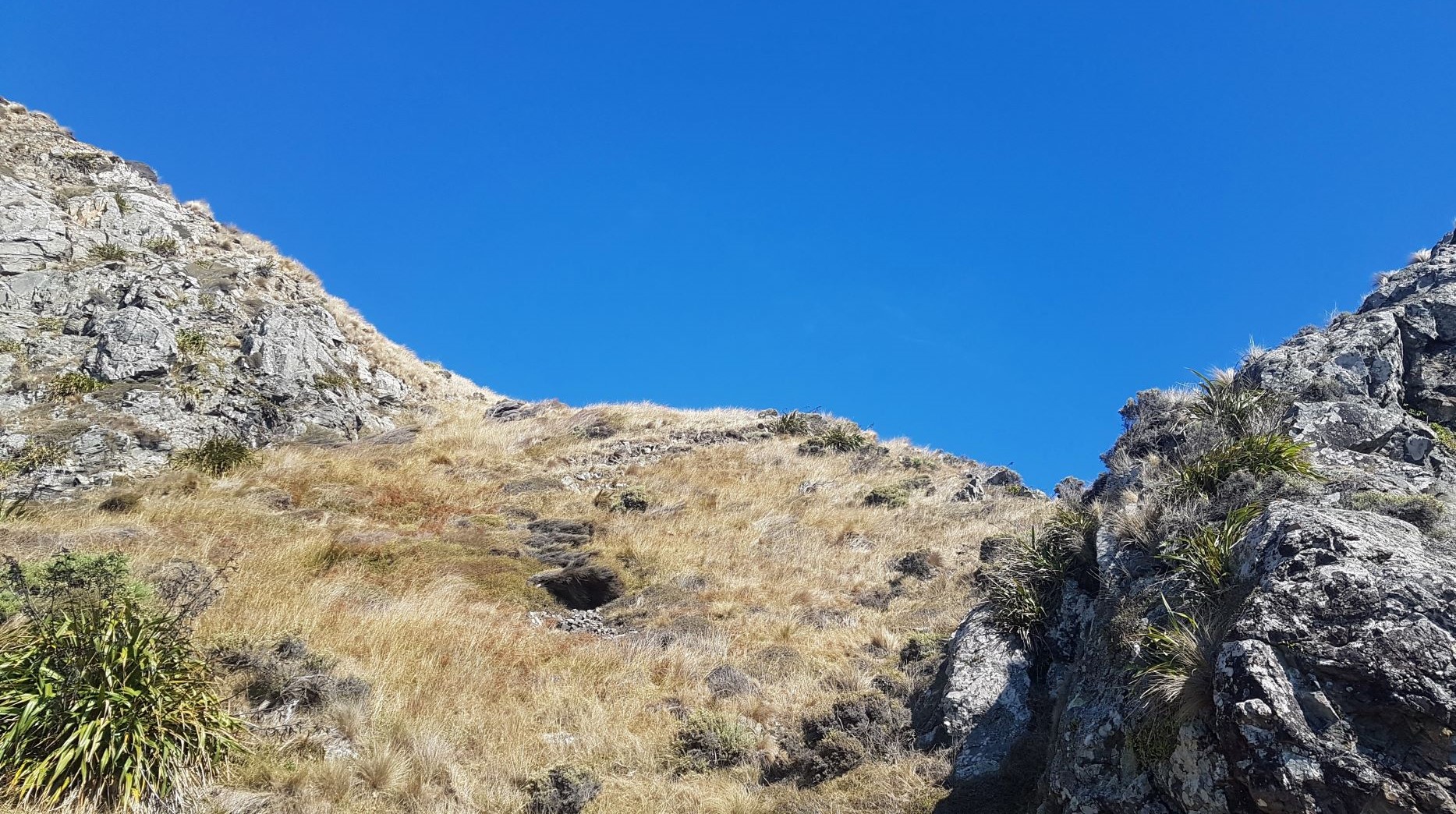 It was a beautiful warm and sunny day and so when we weren't climbing, we were swimming. Just a short swim off the beach where we made camp was a massive rock in the ocean that a few adventurous souls dared to climb (wet and barefoot, I might add). All around us the scenery was incredible, and it got even more spectacular the higher up you went. And so, for those of us perched atop of aforementioned rock or dangling at the summit of the climbing trails, our eyes were treated to the best of the best. Unfortunately, I don't have any pictures of the view from either of these places as getting there involved some non-phone-friendly work, so you'll just have to settle for these and take my word for it!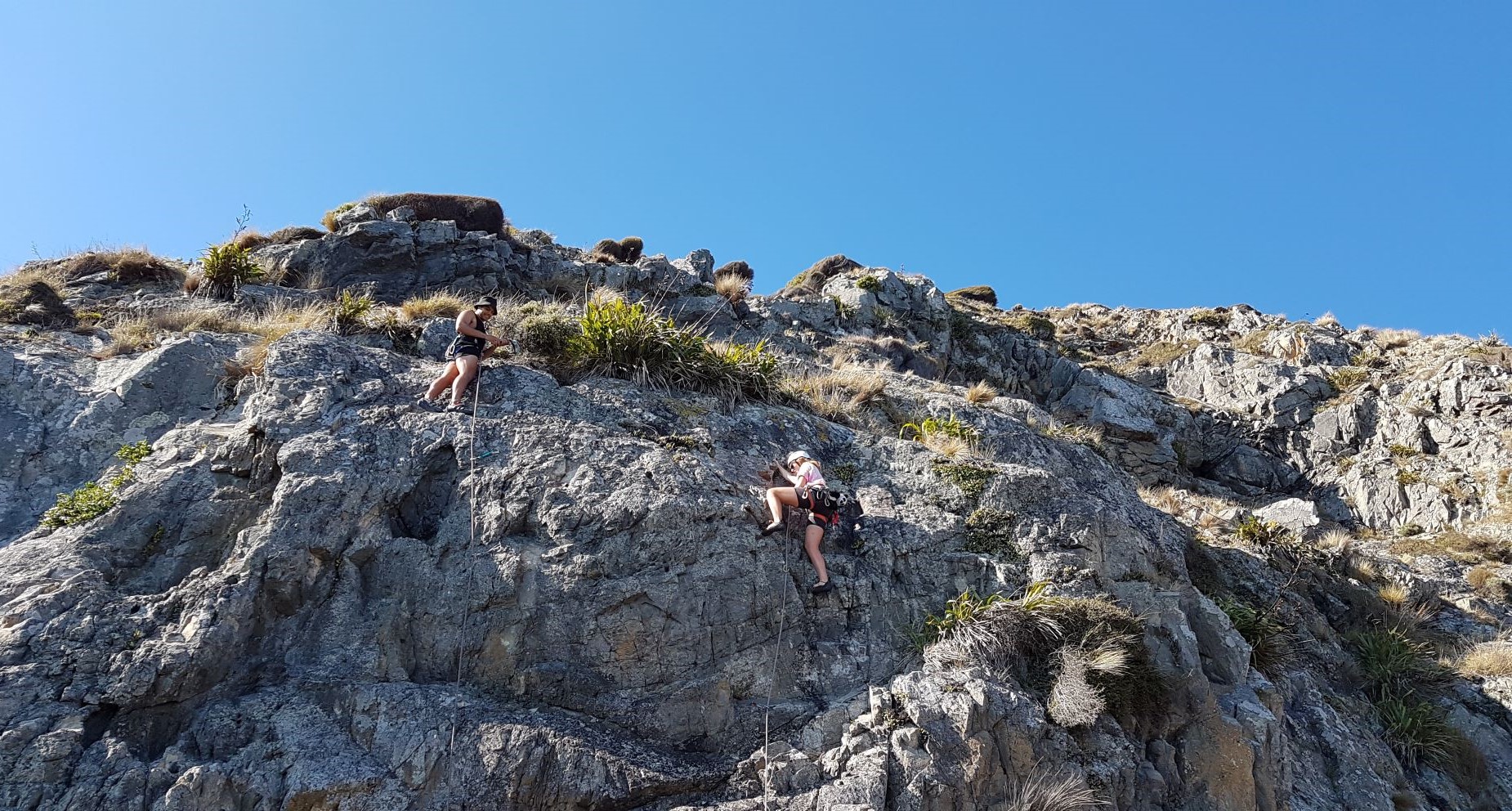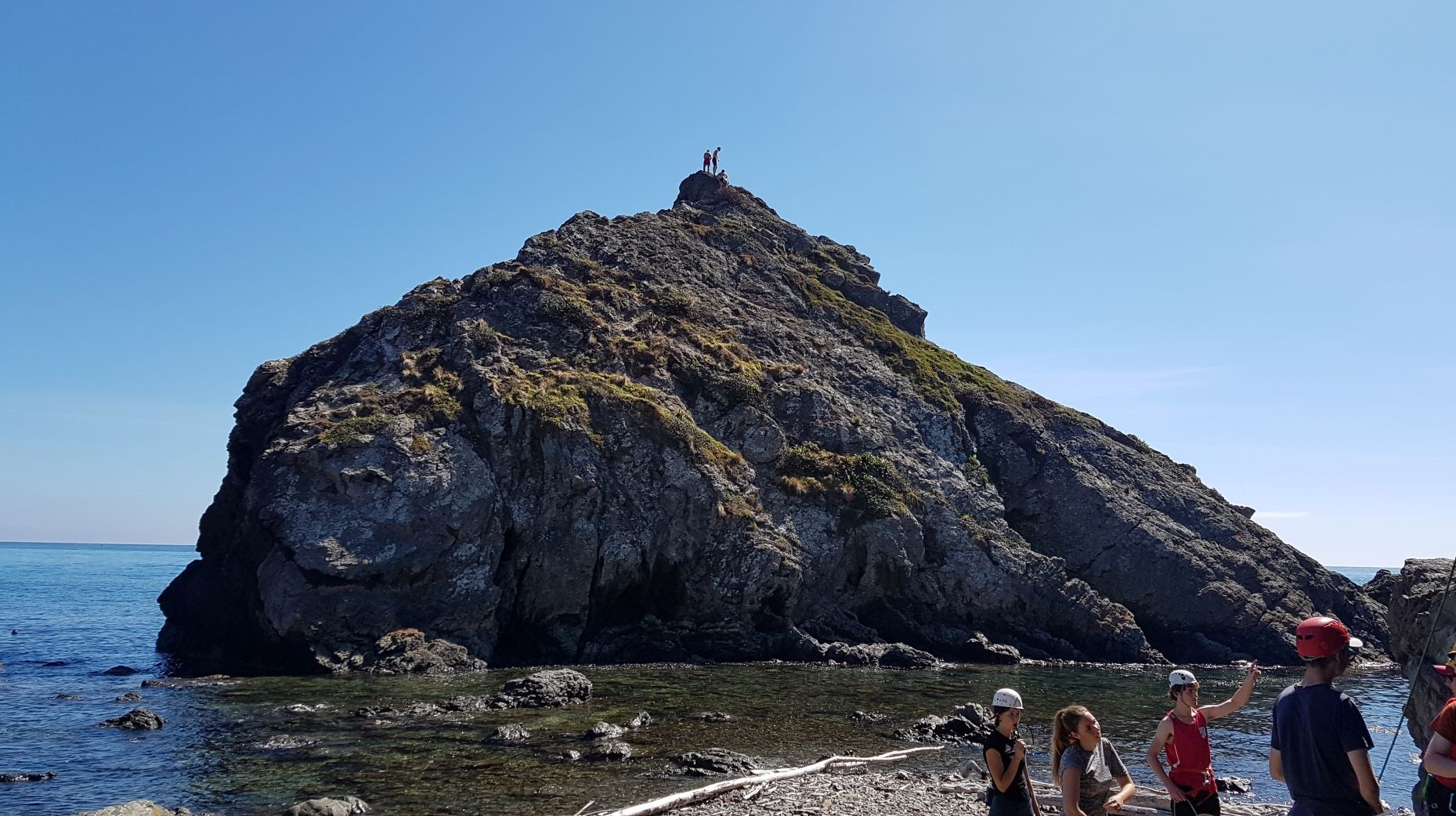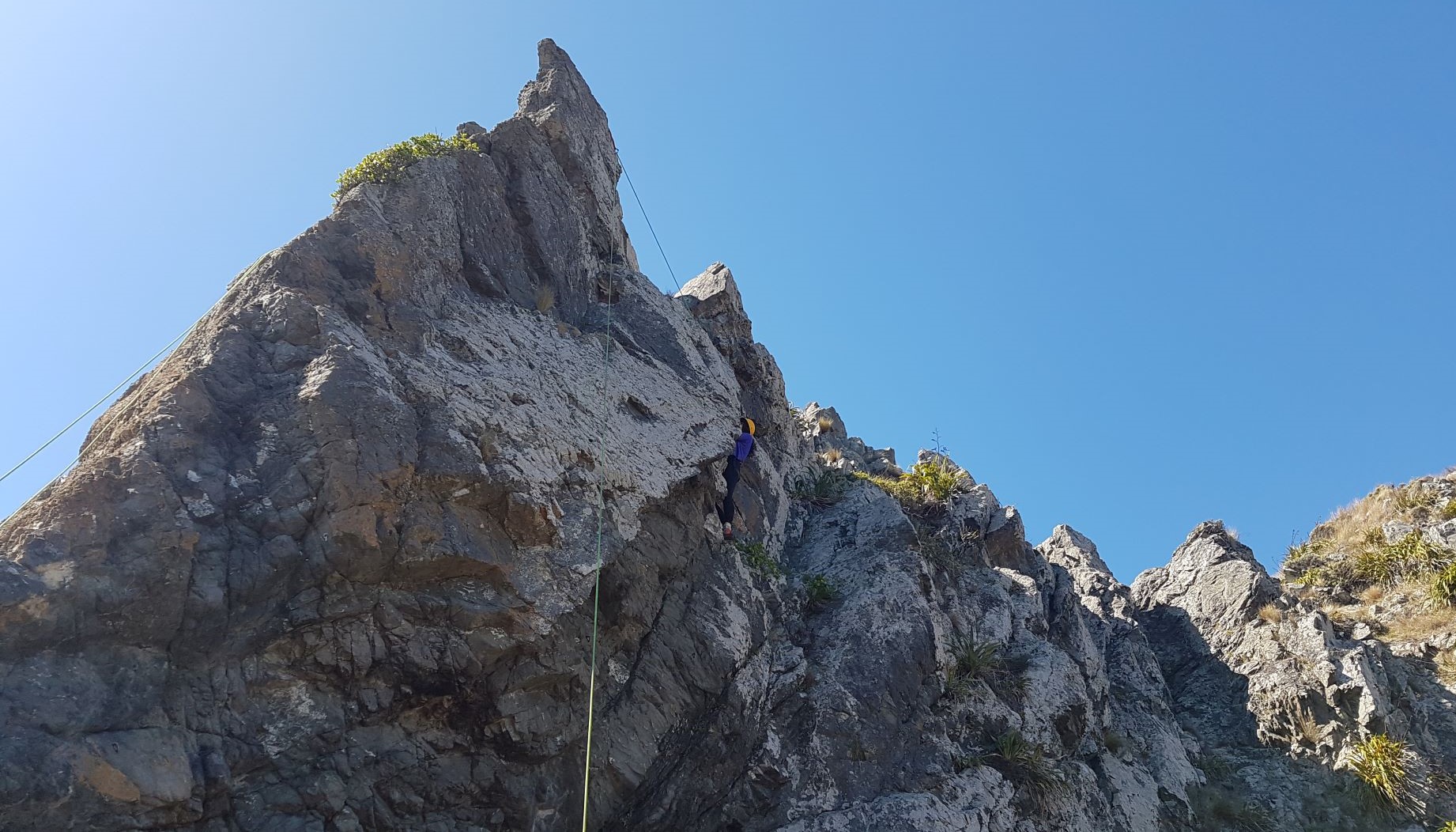 At about 4PM, we begrudgingly packed up our stuff and the gear and made our way back to Wellington. Even now, after all the incredible things I've done and places I've been to in New Zealand, that day is one of my favourites and a day I will never forget. Almost the whole time I was there I kept making a mental note to bring myself back to this amazing place, and, luckily, I didn't have to wait too long to do that …
About an eight-minute drive from Pukerua Bay is Paekakariki, the setting of another one of my Wellingtonian escapades. There, my friends and I did the much acclaimed but not in the slightest overrated Paekakariki Escarpment Track. This is a hiking trail that goes between Pukerua and Paekakariki, snaking along the cliffs and hills that line the Kapiti Coast.
We started our hike off at Paekakariki at about 10 AM and made the much welcome return to Pukerua Bay just after 1 PM. While walking along the track, the blue of the ocean was the most gorgeous shade. This is something I've probably mentioned countless times before, and something I will no doubt be saying again. Every single time I'm anywhere near a beach in Wellington (and everywhere else in New Zealand, to be honest), I am completely struck by the sheer natural beauty of the ocean and the landscapes that surround it. The blue of the water, mixed in with the greens and yellows of the hills, made even the steepest of steps worthwhile.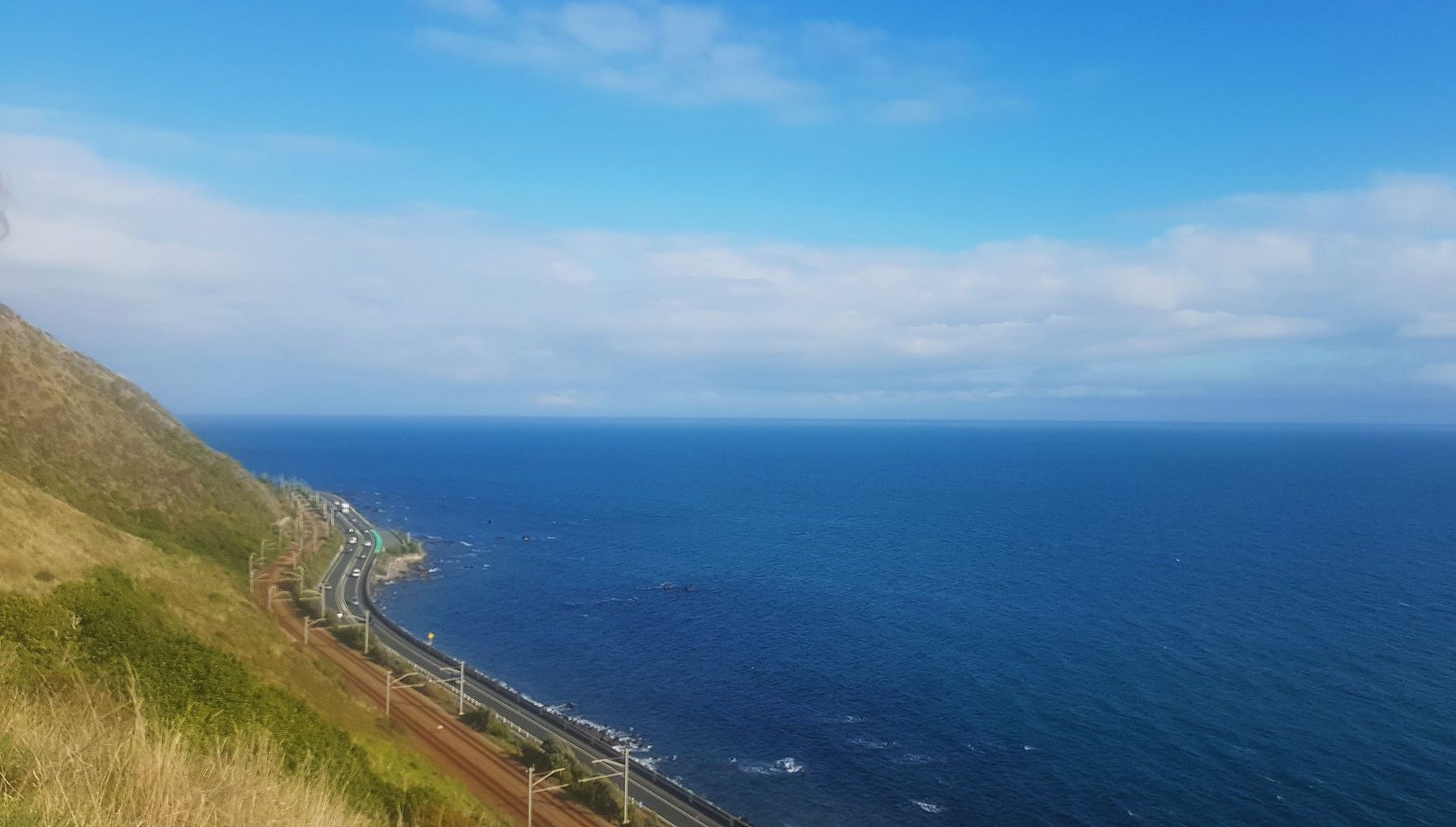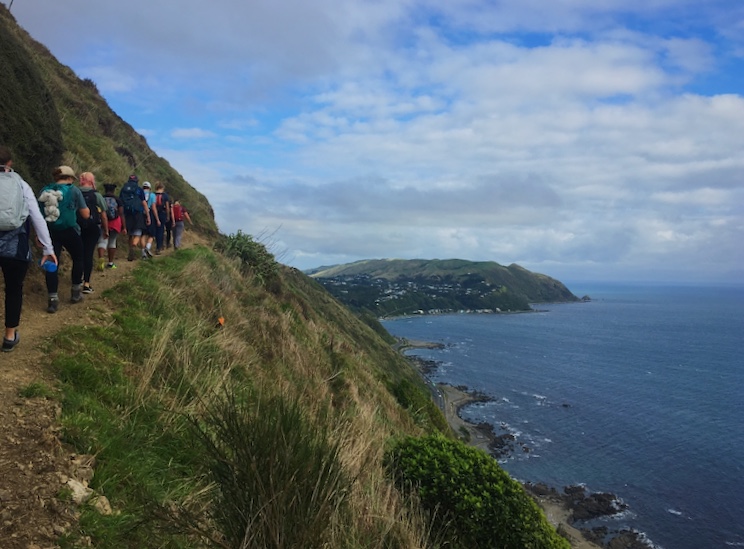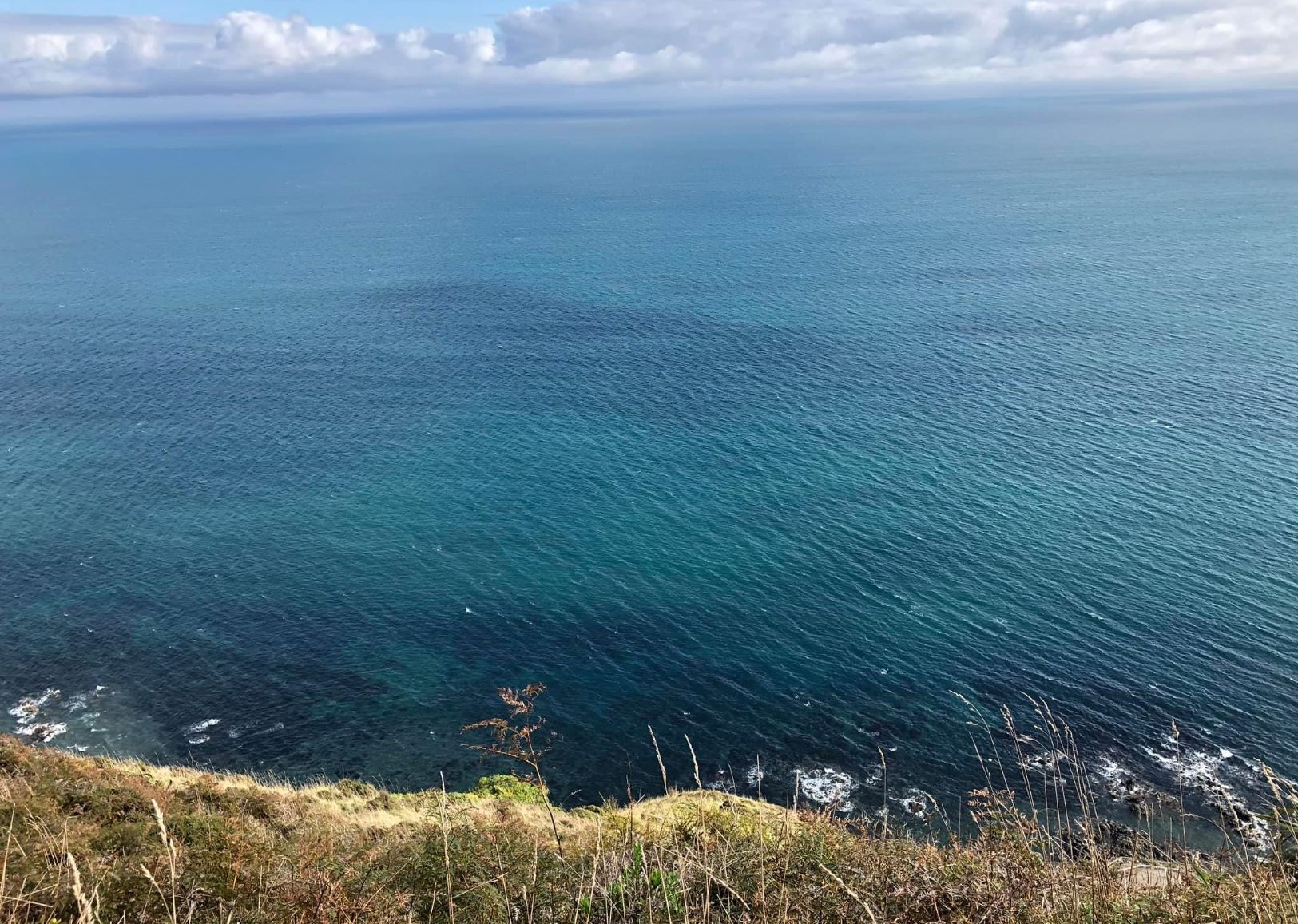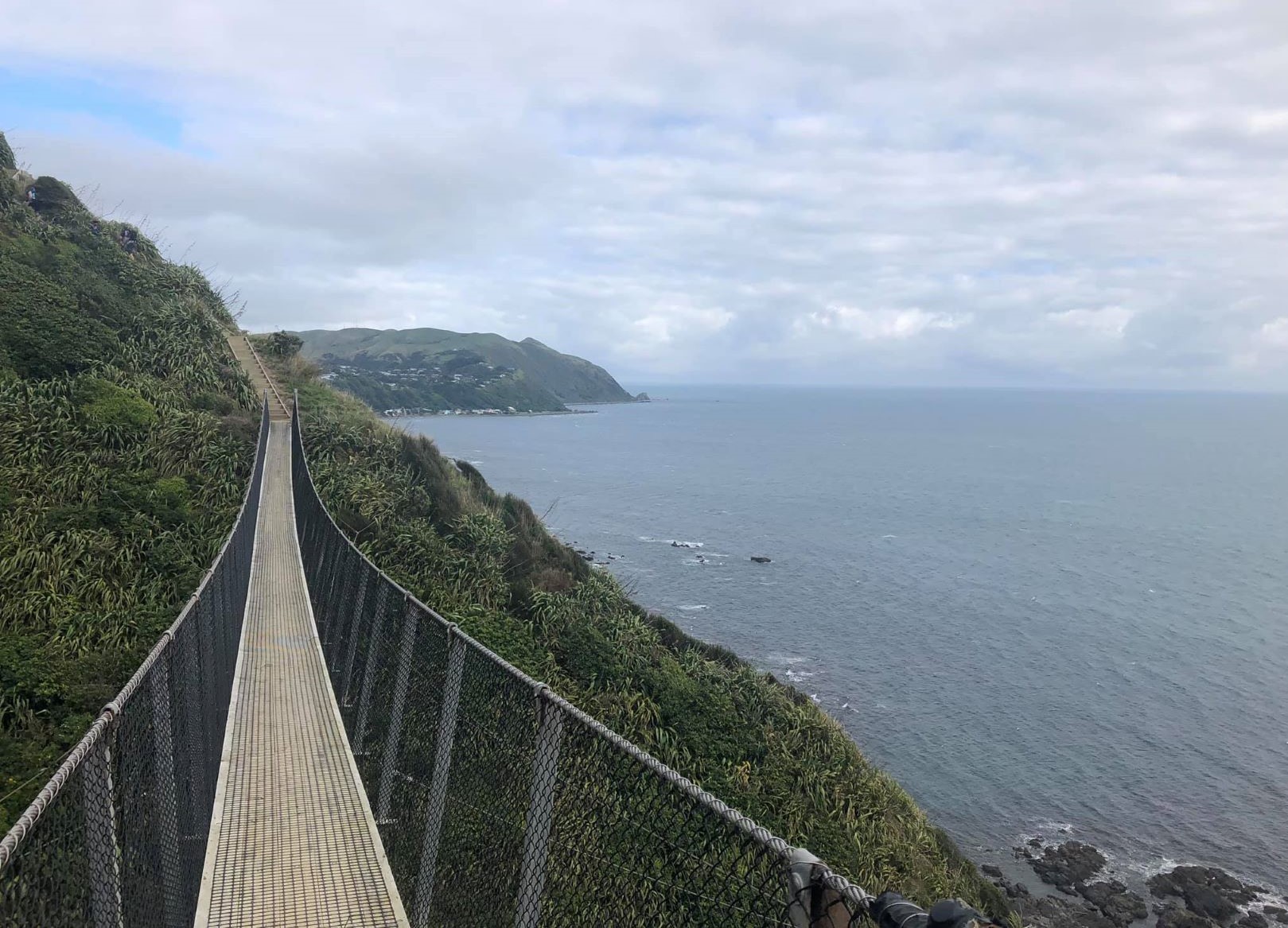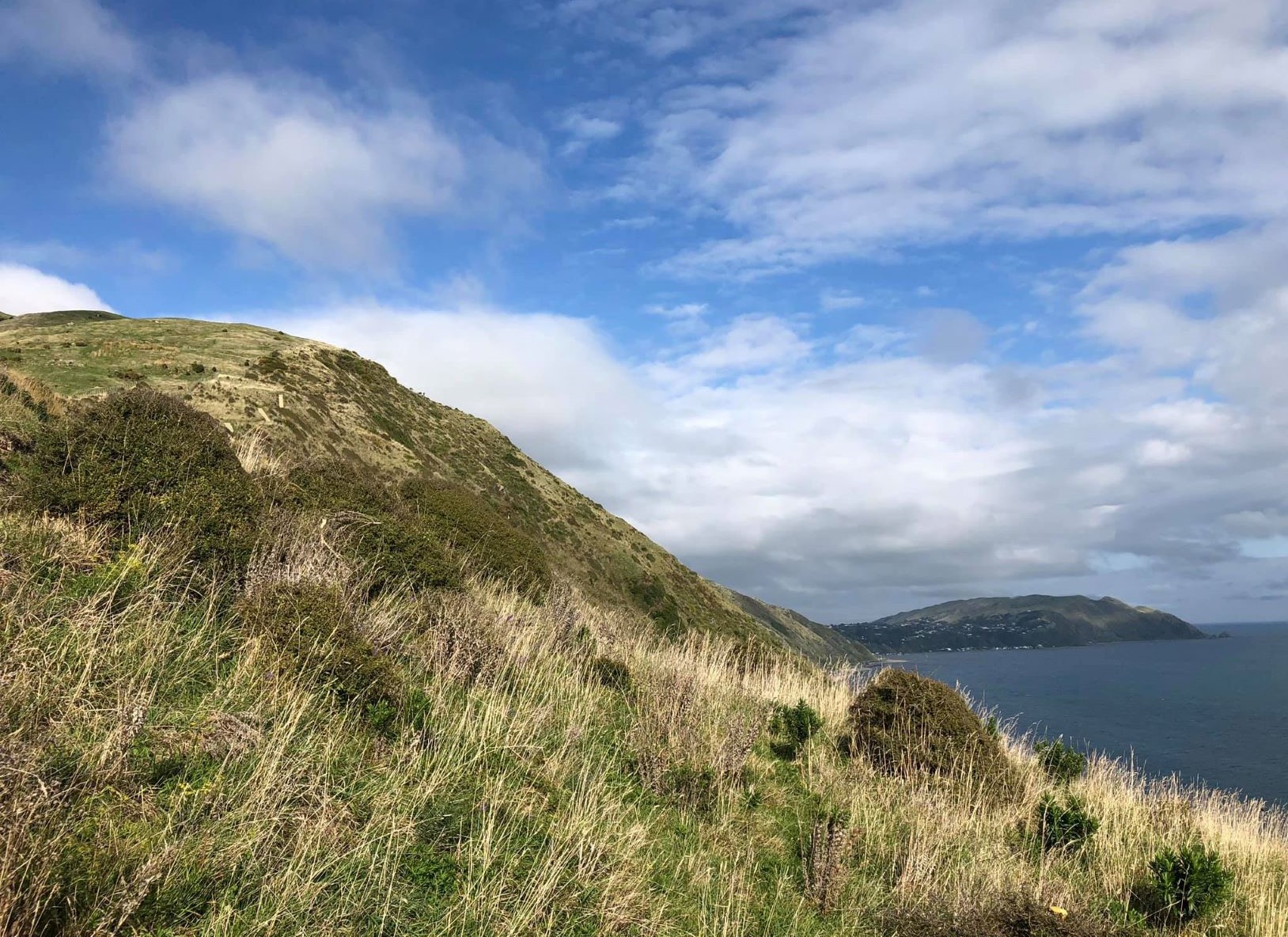 The Paekakariki walk is also known as the Stairway to Heaven; and looking at the track you can see why it was named so.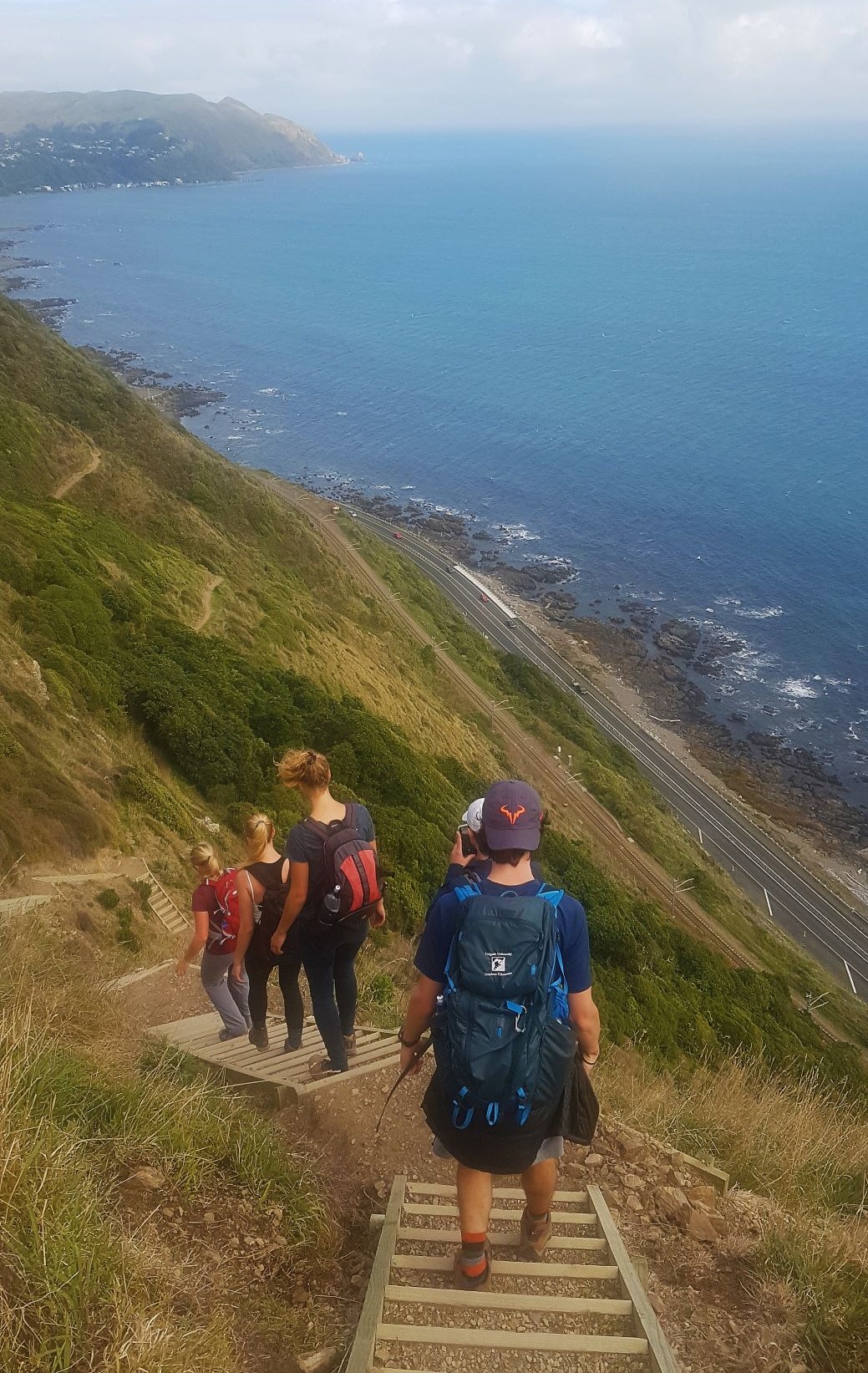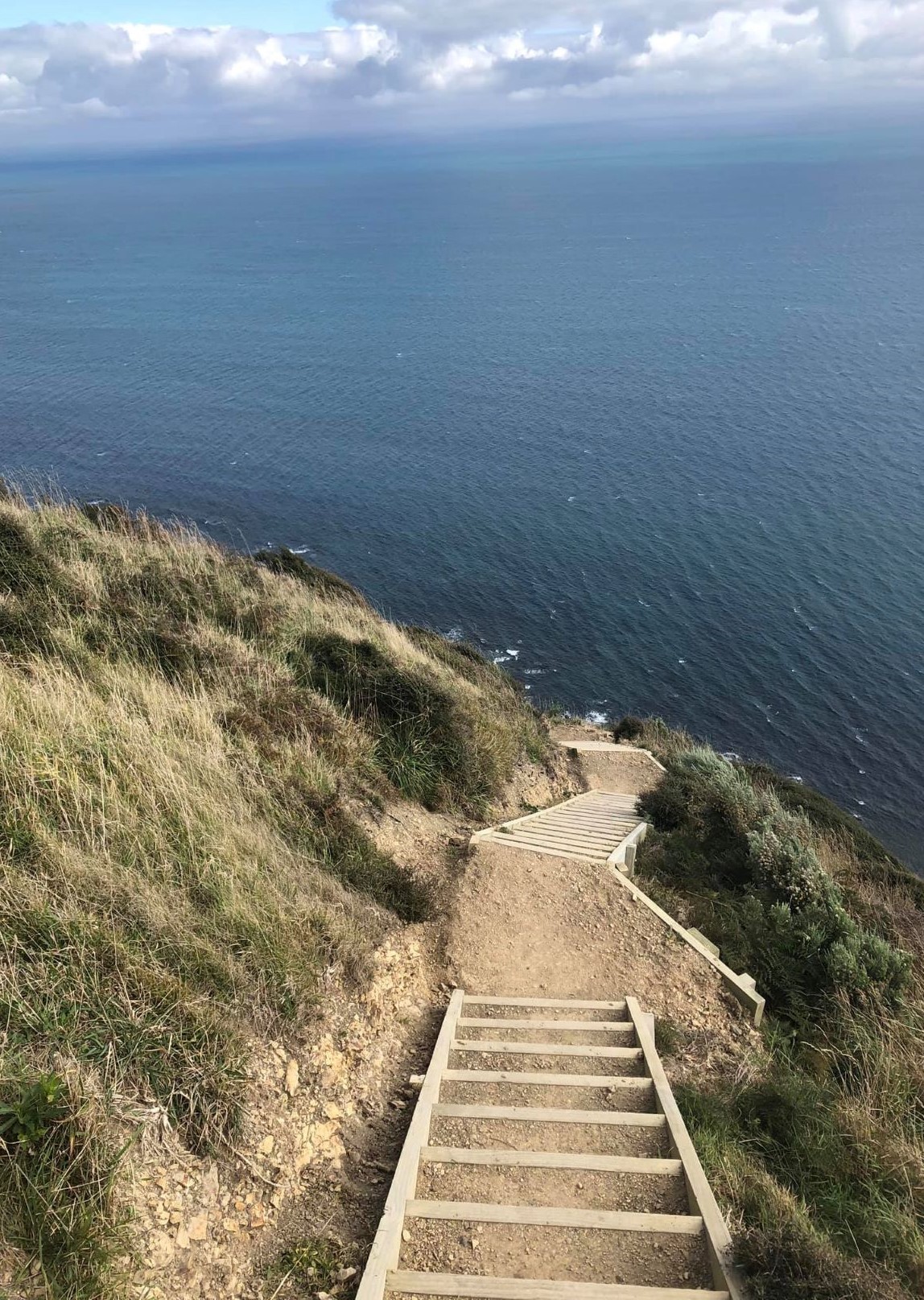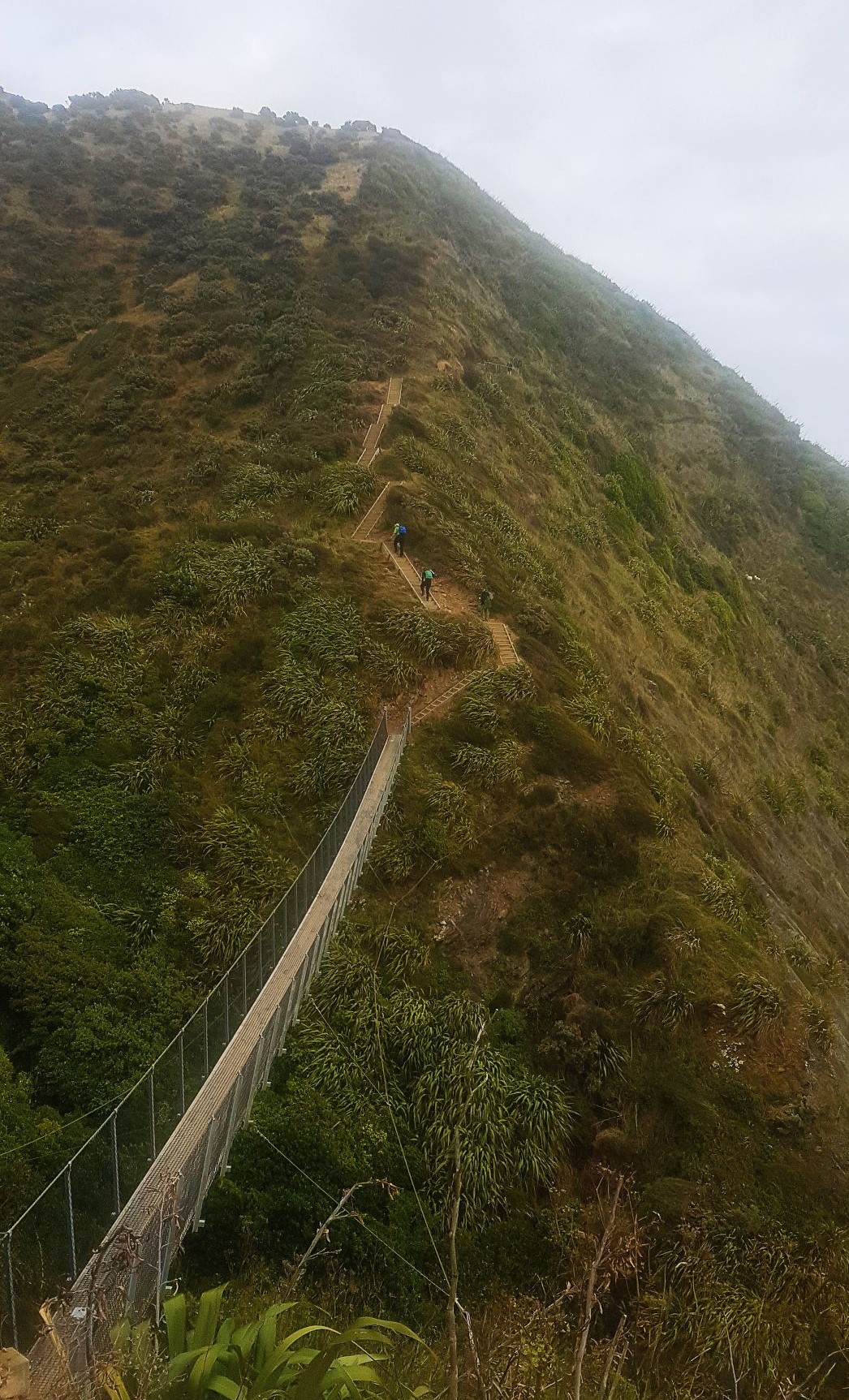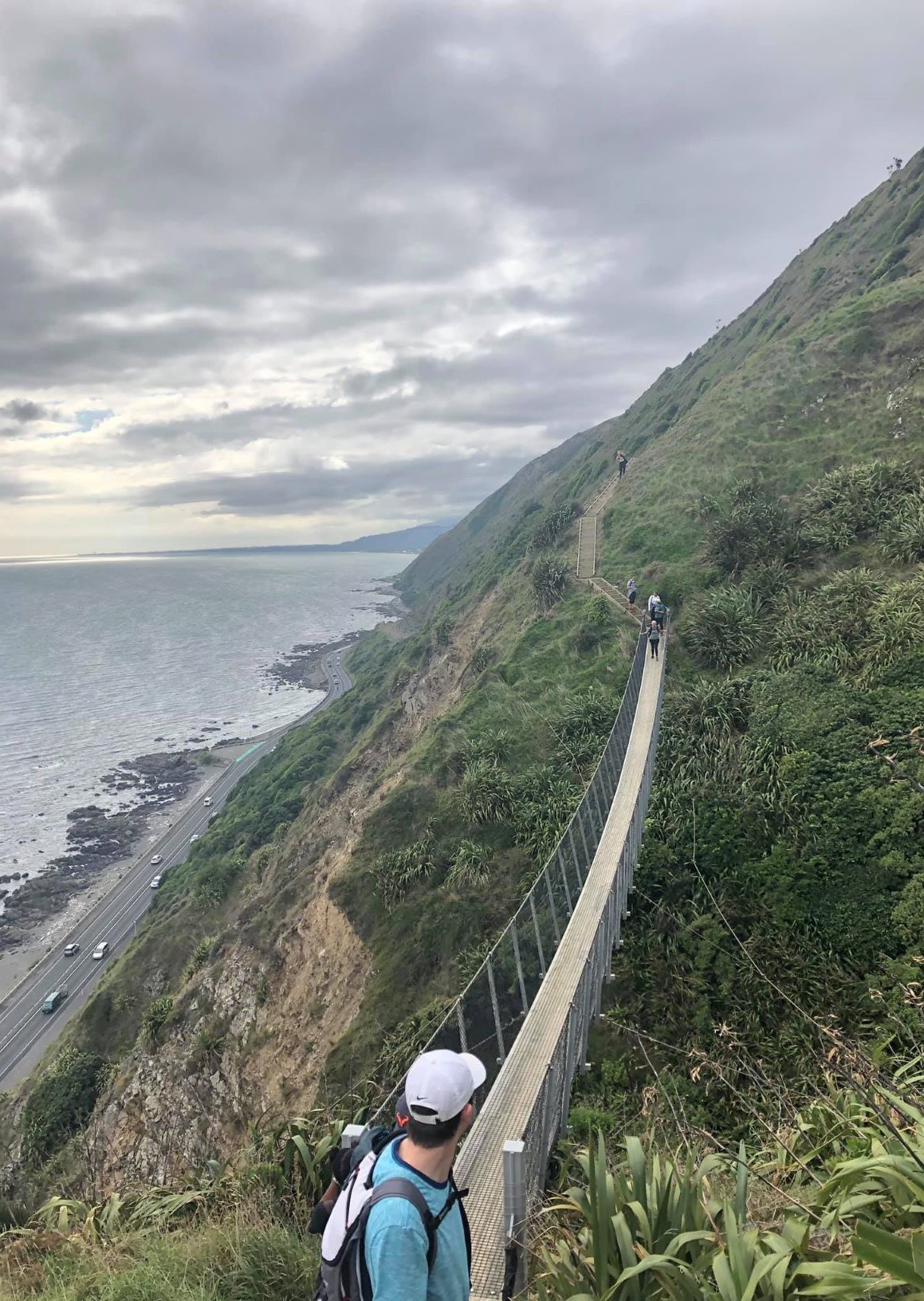 When we reached Pukerua, we hit up a convenience store for some ice cream and snacks and perched ourselves on the beach for a picnic (joined by some squawking pals). 
From there we simply made our way to the nearby train station where we caught a train back to Wellington. And to top off the incredible day of adventure, we ended up hitting a rugby game later that evening! It was my second rugby game since coming to New Zealand, but admittedly was much more exciting than the first I went to. The Wellington Hurricanes were playing the Melbourne Rebels and though the Rebels put on a good fight (particularly towards the end), the Hurricanes came out on top!
If there is any point to this post, it's that the Wellington region is completely full of wonderful little surprises and blissful spots. One can go from being in the heart of the city to totally surrounded by nothing but nature in a matter of minutes. And I absolutely love that because it means I get to do awesome stuff like these trips and not have to travel far or spend much!