Hi everyone!
Back on the lock-down series…
At the beginning of the week, the Government issued that unlimited exercise and meeting one friend at the park are now officially allowed, but warned that social distancing is still a crucial aspect of the current measures to tackle COVID-19. I cannot help but think back to the days our movement was unrestricted; how I could meet an unlimited number of friends at the park – an unlimited number of times; and how I might have taken this freedom for granted.
One of the more popular questions I get from prospective students is what the transport system in Surrey is like. Do buses and trains come often? Are they expensive to use? As restrictions on our own movement are gradually being lifted, today I thought as a lovely dose of situational irony, I would answer these questions on moving around in Guildford.
Walking
For one, all distances in Guildford are walkable. Guildford is a small town with most services pretty much surrounding the University:
Stag Hill campus to Guildford Train Station is a 10-minute walk.
Stag Hill campus to Manor Park accommodation is a 25-minute walk.
Stag Hill campus to Royal Surrey County Hospital is a 15-minute walk.
Stag Hill campus to Town centre is a 20-minute walk.
The benefits of walking are innumerable; it doesn't hurt that Guildford is also a beautiful country-side town with epic sceneries. A nice mid-afternoon walk in the spring can prove to be invigorating, helping to take your mind off the hustle and bustle of studies, life, lockdown etc…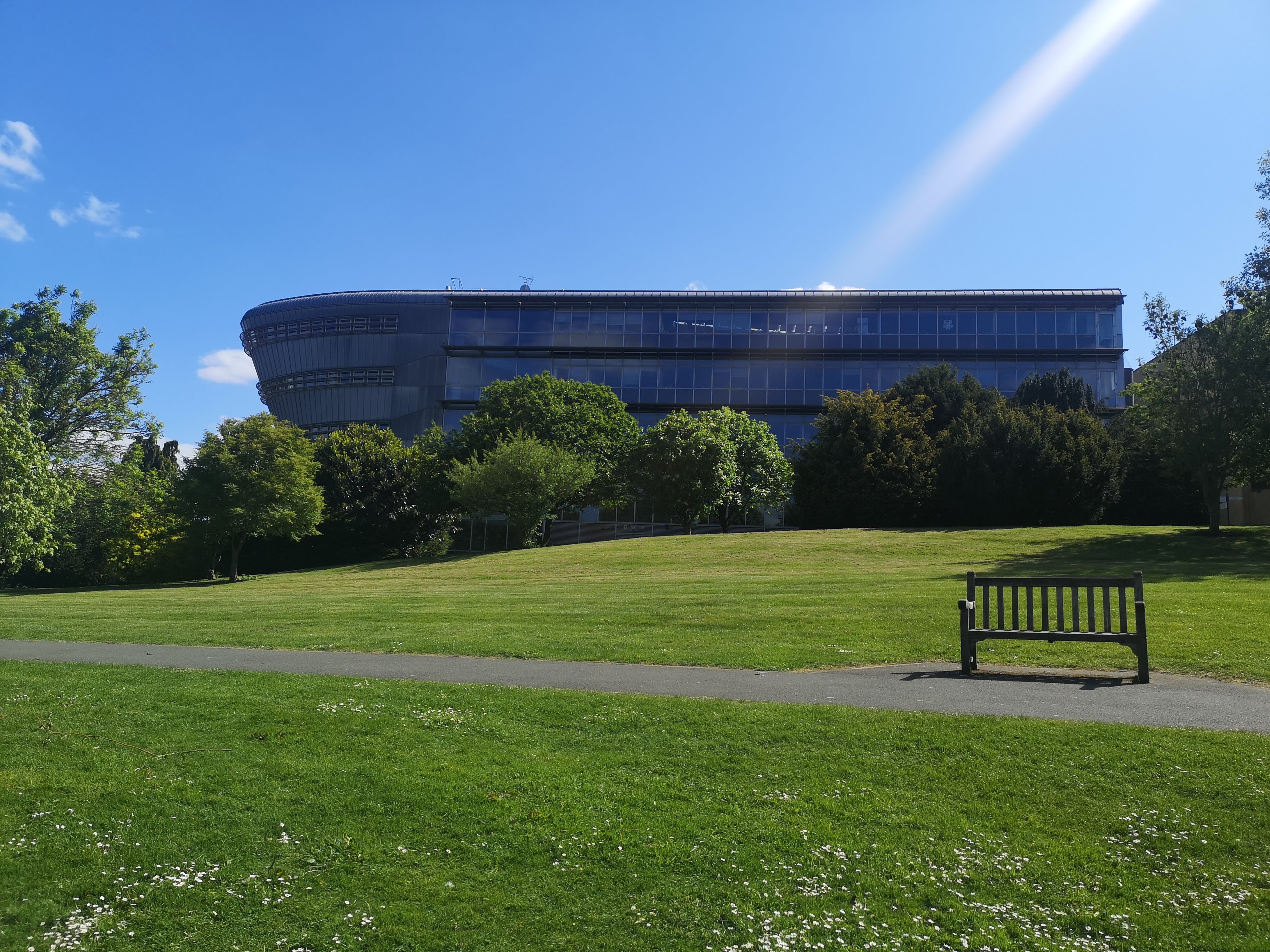 Nonetheless, if the weather is not really favourable to walking, or perhaps other circumstances in life demand a faster means of travel, you can always take the bus.
2. Bus
There are three main bus services that operate within Guildford. These are: Stagecoach, Arriva and Safeguard Coaches.
Stag Hill campus to Guildford Train Station is a 5-minute bus ride.
Stag Hill campus to Manor Park accommodation is a 10-minute bus ride.
Stag Hill campus to Royal Surrey County Hospital is a 4-minute bus-ride.
Stag Hill campus to Town centre is a 12-minute bus ride.
The Stagecoach service is the only one that operates inside the university and is very popular with the student body. The reason for this is the *subsidized Stagecoach bus passes offered for a full year (or per term) around the Guildford and Godalming ticket zone. An ordinary ticket for other locals costs £800 per year, but with the University discount, it costs only £160 for a full year (or £71 for one term). This gives the student access to unlimited travel within the ticket zone. Ordinarily, the bus costs £1 each way from town to the university, or from Manor Park to the University. Clearly, the subsidized bus pass offers a MAJOR discount.
During the school term, the buses operate from the Austin Pierce Piazza, which is the main bus-stop within the Stag Hill campus. Buses to the town are scheduled every 20 minutes and buses to Manor Park (the other University campus)  are scheduled every 10 minutes.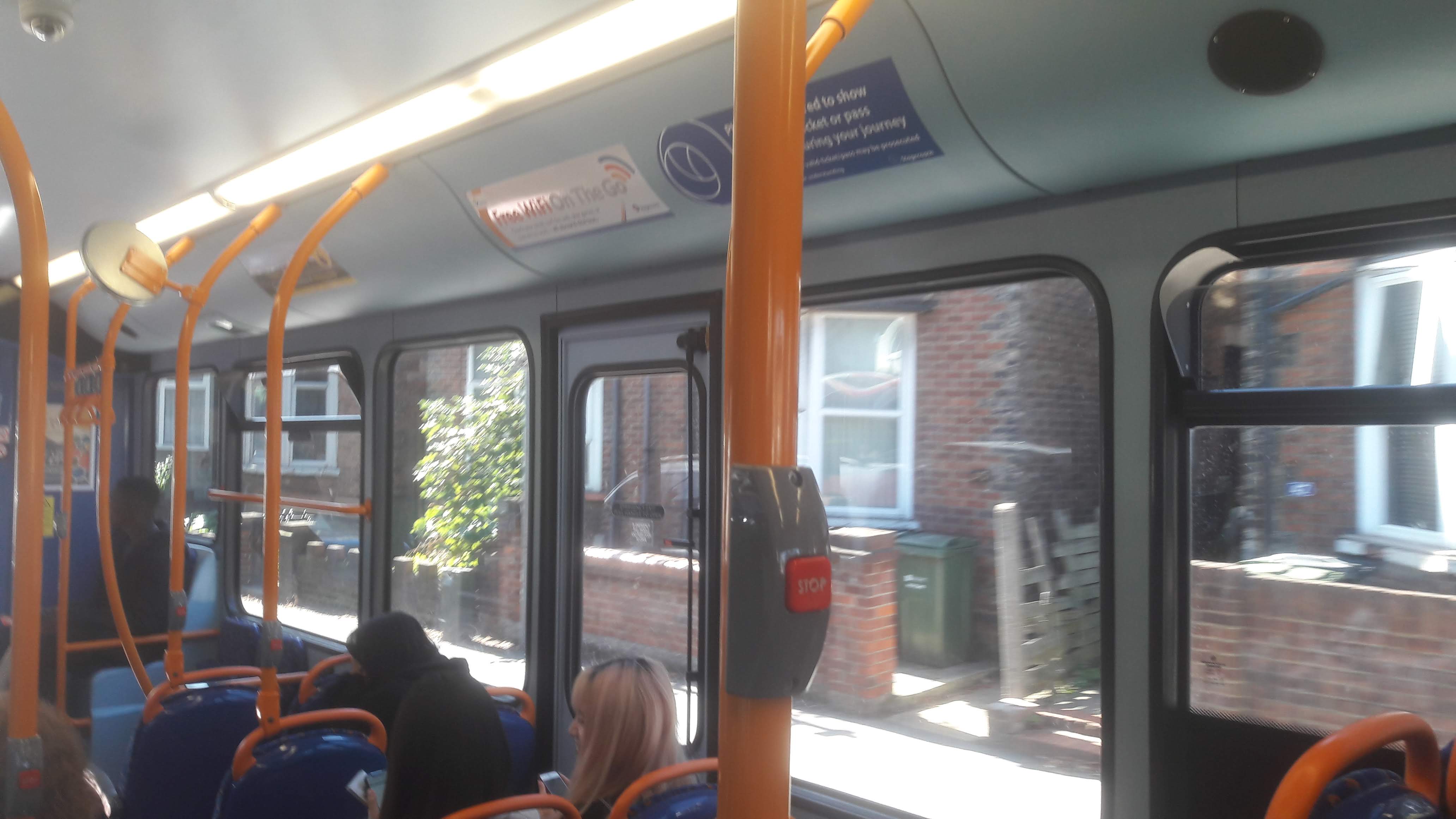 Or perhaps you fancy a means of transportation with a lower consumption of fossil fuels…
3. Cycling
Guildford, although very hilly, is a bicycle friendly town. In fact, the University of Surrey is committed to helping cyclists in whatever way they can**.
As a student, cycling to and from university is an excellent way to not only save money, but to improve on your fitness, all while maintaining a lower carbon footprint.
Stag Hill campus to Guildford Train Station is a 4-minute cycle.
Stag Hill campus to Manor Park accommodation is a 6-minute cycle.
Stag Hill campus to Royal Surrey County Hospital is a 5-minute cycle.
Stag Hill campus to Town centre is a 9-minute cycle.
There are many bicycle shelters on campus where you can store your bike, and if you do not have a bike already, there are many options for you to still keep cycling:
Nextbike is a bike-share scheme that allows you to rent a bike from docking stations around the University. This service is especially useful if you do not want to buy a bike because you only need it for a short period of time. Additionally, Nextbike is a University partner, this means, students can enjoy a discounted membership of only £30 per year.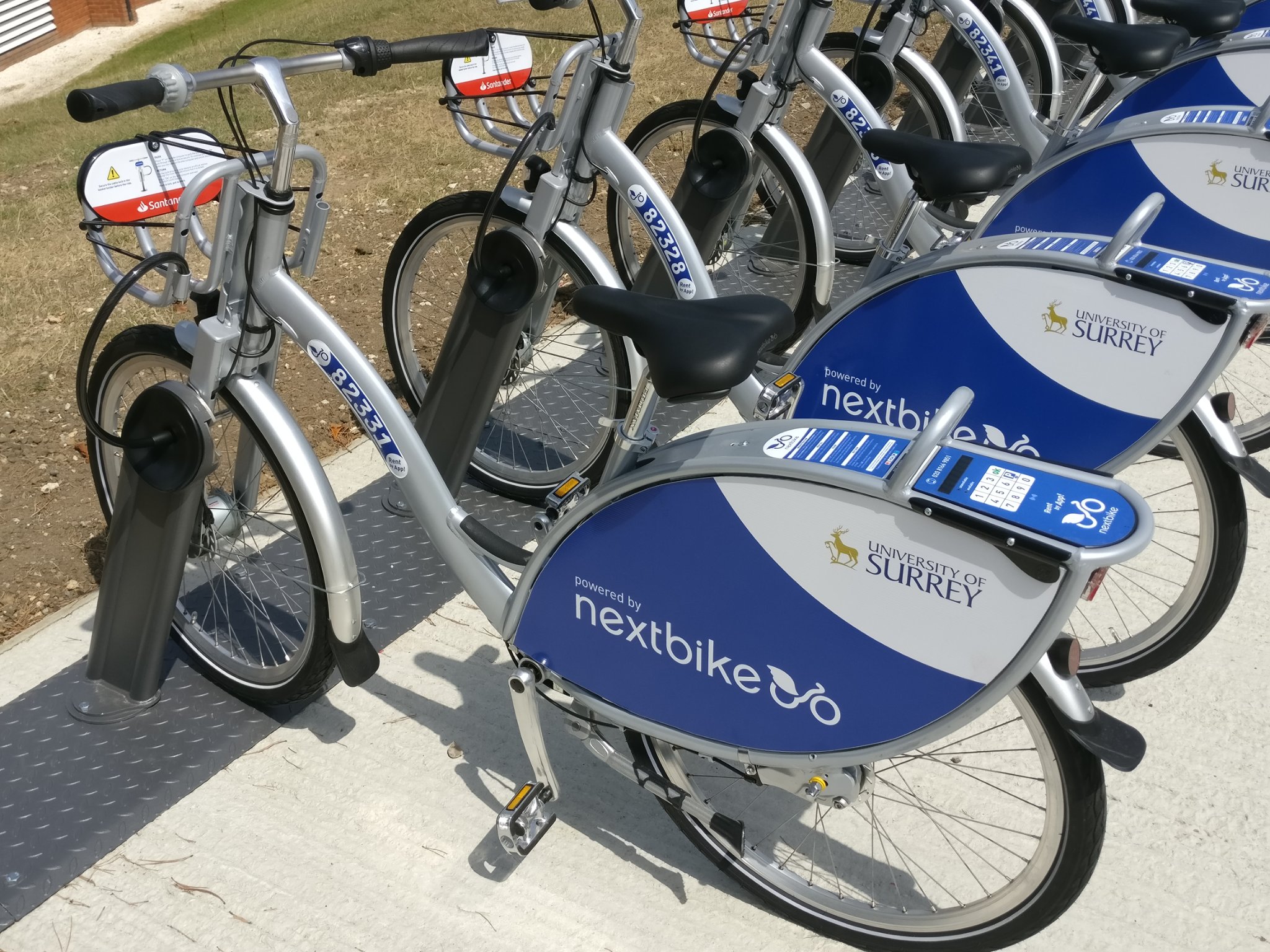 There are many options to buy bikes around Guildford. If you are looking to save some money, look for bike shops or charity shops that sell used bikes. With the money you save from other means of transport, a used bike can pay for itself in the long-run. The Bike Project Surrey is one-type of charity whose mission is especially inspiring. Link here: https://bikeprojectsurrey.org/
4. Train
There is a daily service from London Waterloo to Guildford train station that operates around every 20 minutes (although they may be more frequent). The train ride is about 32 minutes for a direct train or 1hr for a slow train (i.e. one with many stops in towns between the two stations)
The cost of a one-way train-ride is about £14.20, although you can get this price discounted if you have a rail-card. For everyone aged 16-25 or mature students in full-time study, there is a rail-card available that can help you save a third off of rail travel. A year-long rail card costs only £30 and a three-year rail card costs £70. This can be especially useful for commuters who live in London and commute to Guildford every day for their classes.
More information can be found here: https://www.16-25railcard.co.uk/?_ga=2.128915204.949069797.1589550934-1646850067.1589550934
5. Swimming
This means of transport is only available for fish and ducks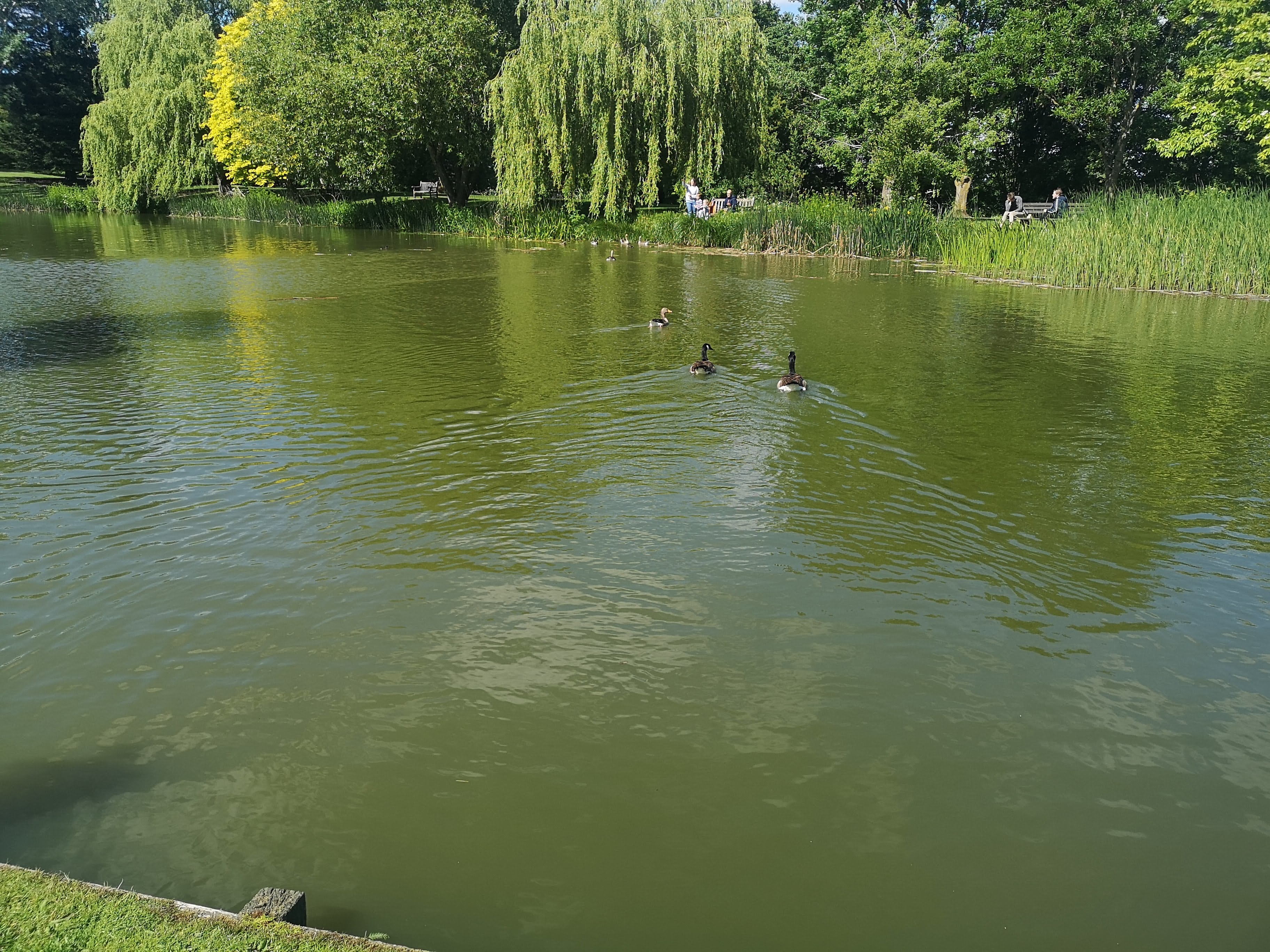 6. Vehicles
The university provides limited parking spaces for students. To use this service, you require a permit. More information on this can be found here: https://transport.surrey.ac.uk/parking
The University of Surrey also has a commuters' society that helps students to figure out the best and most efficient rail and road commutes. This is their page: https://activity.ussu.co.uk/commuterssociety/home
As you plan your movements during this Lockdown period, I can only hope that you find this information useful.
Hoping and praying that everyone remains safe during this time.
That's all for now folks,
Best,
Anne
*More information on the Stagecoach service and their partnership with the University of Surrey can be found here: https://www.stagecoachbus.com/promos-and-offers/south/university-of-surrey
**More information on the University's promise to cyclists, along with tips for cyclists, can be found here: https://transport.surrey.ac.uk/cycle