Hi everyone!
First and foremost, I hope that you are all having a lovely bank holiday weekend. This past week has been another to enjoy in the third stage of the English government's planned lockdown easing with this week being particularly enjoyable due to the sunny weather.
In this blog post, I thought that it would be a good idea to share with you some of the fun things I got up to this weekend. Due to the implementation of Stage 3 in the lockdown easing, museums re-opened and I could finally go back to visit my favourite museum in London, the Victoria and Albert museum! I constantly get questions from prospective students enquiring about fun activities to do as a student that are inexpensive; visiting a museum in London is one of my main suggestions because most museums in London are free yet still make for a very interesting day spent as they can inform you a lot about the world around us and most times a lot about ourselves.
I visited on Saturday and had to book a free timed ticket in advance to gain entry because the museum was controlling the number of visitors it admitted so as to abide by the COVID regulations of social distancing. Additionally, we also had to wear face masks or face coverings as we walked around the museum to keep safe. The museum provided face masks for those who did not carry their own. This was an important factor in making sure I felt safe enough to visit this public space.
The museum itself which can also be referred to as the Museum of Art and Design, is the world's largest museum of applied, decorative arts and design, housing a permanent collection of over 2.27 million objects! It is located in South Kensington, a short walk away from Imperial College London, and across the Natural History Museum and the Science Museum. The V&A is my favourite museum not only because of how rich it is in irreplaceable works of great beauty & historical importance but also because the V&A collections are unrivalled in their diversity. I highly recommend a visit because it offers a great opportunity to explore historical and contemporary art and design, including works of art from many of the world's richest cultures.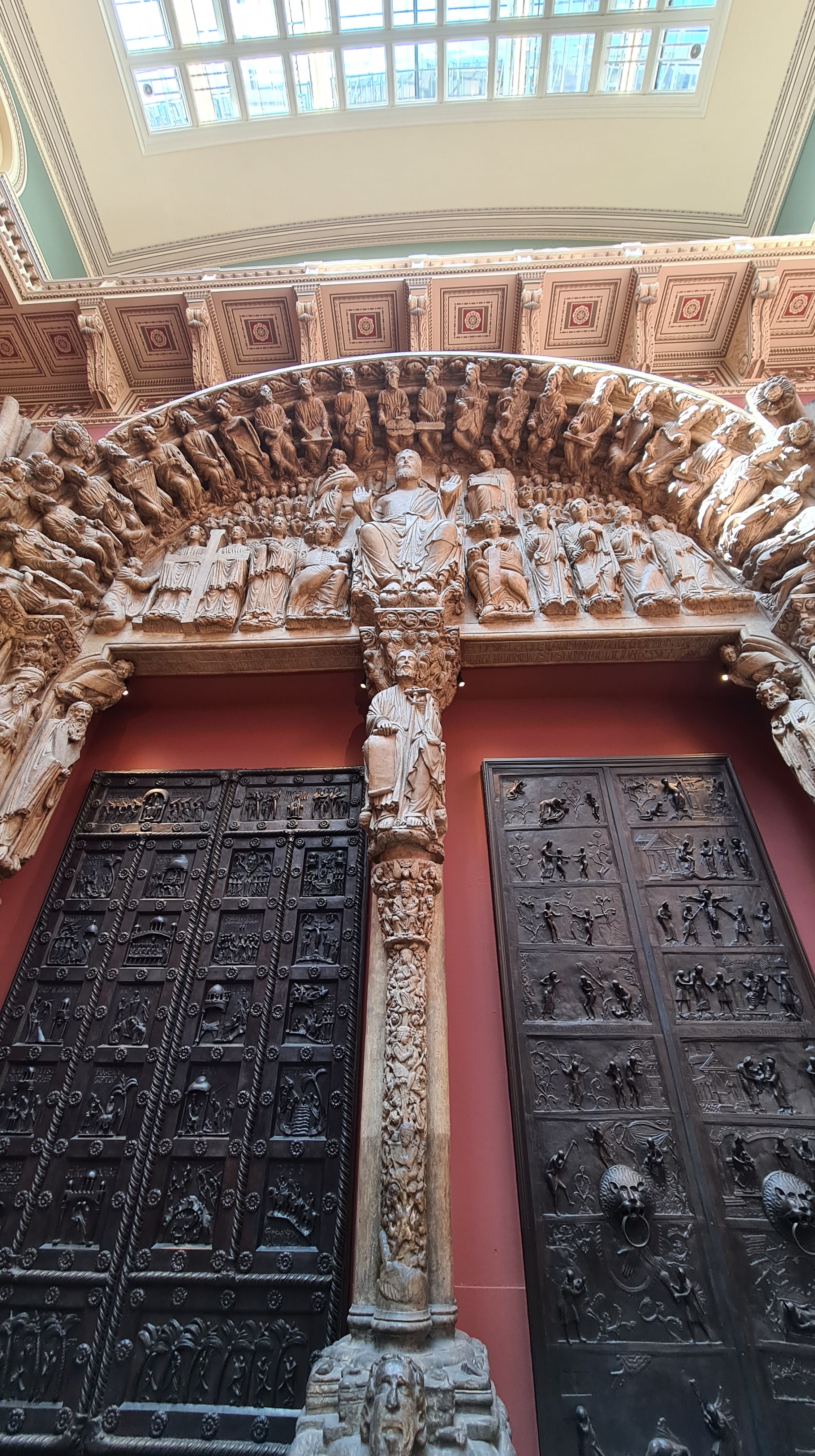 stained glass gallery
dining room chandelier
Hoping and praying that everyone remains safe during this time.
That's all for now folks,
Best,
Anne