Hi everyone,
With the end of the academic year upon us (and for me the end of my undergraduate life),  I found myself reminiscing on my university life as a whole. An integral part of that has been living in halls which I have done for 3 whole years! In this blog post, I will take you through the experience of my life in university accommodation.
Like many students, I moved out of my family home and lived independently for the first time in my life during my first year of university. The experience was daunting and I was scared about how I would fit in, make friends and take care of myself. Once I arrived on campus, I was pleased to find out that many other students were in the same situation I was, so I was not alone in the process.
I was met at the airport by the Meet and Greet airport pick-up service. It is a free service where you are met by student ambassadors at the airport. I was met at the Gatwick airport where the student ambassadors gave me a train ticket and I hopped on my first UK train on my way to the university. When I arrived at the Guildford station, I was met by another ambassador who drove me, alongside other new students, to Manor Park, which would become my new home for the rest of the year. At Manor Park, a fresher's Angel packed up my suitcases onto a golf buggy and took me to my accommodation. They helped me pack up my bags into my accommodation and helped me settle in before heading out to help other incoming students. I was also met by members of the Beacon team, the Scholarship for UK Universities, and they also helped me get settled in.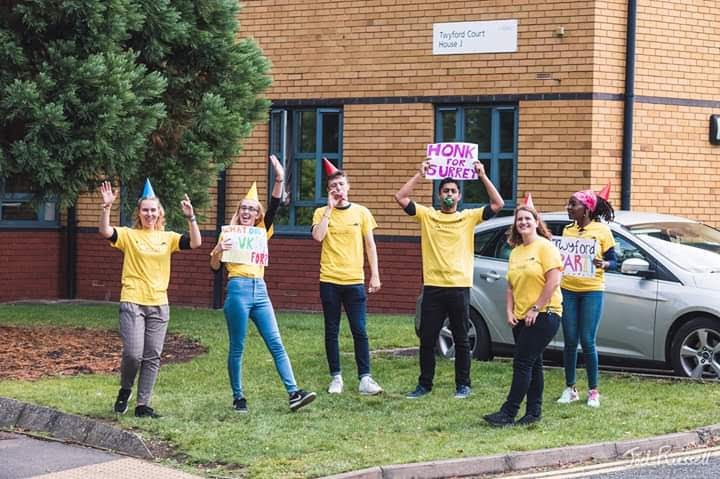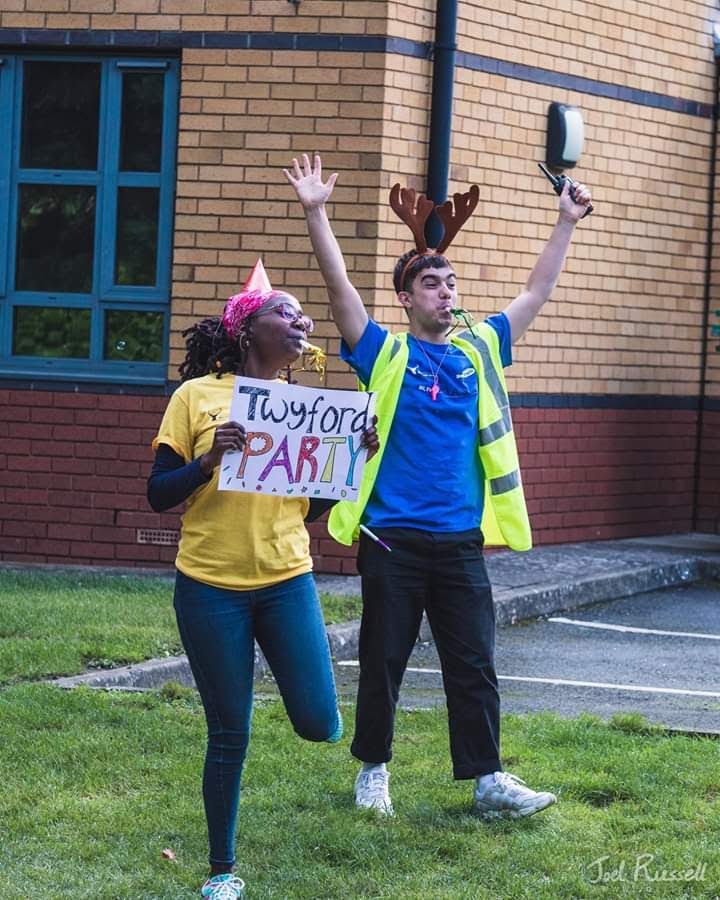 In my first few hours, I also met my flatmates and we were able to learn about each other; they were my first friends at University. I also got to meet other students in other flats, I discovered that we had all come from such a diverse range of backgrounds. It was exciting and nerve-wracking at the same time how quickly Surrey was becoming my home away from home.
In the first few weeks, we underwent a general orientation to familiarise ourselves with the campus and to ensure we were all aware of safety procedures. We got to meet our Wardens, members of the Welfare and Support team who are responsible for the general welfare and discipline within the halls of residence and certain aspects of residence administration. Within the welfare and support team also seats the Peer Supporters, who are a team of students who provide a non-judgemental listening and support service to Surrey students. In my first year, they were known as Student Mentors. I recall really looking forward to seeing my mentor every week because of all the great stories and advice she shared from her student experience, so much so, that in my last year at Surrey, I also applied to become a Peer Supporter so that my experiences could help another student. The experience made living in halls that much more enjoyable!
The first week of living in halls also included a 6am fire drill which we did every year that I lived on campus. At the time, I dreaded the early morning ringing of the alarms, though looking back, it was part of the core memories I made during university. I remember once being in the shower and the alarm rang out; I had to assemble by the reception, confused and with my hair still wet! Now, I can only look back and laugh! In the end, we could all agree that the drills were important in educating us about fire safety for university life and for the future.
There are so many reasons I would recommend living in halls, from the affordability to the beautiful environment and close proximity to the lecture halls, and also for the fact that it was an experience I will never forget. It also helps that space in university halls is guaranteed for first years (if they apply on time of course!). You can find out more about University of Surrey accommodation here: https://www.surrey.ac.uk/accommodation
That is all for now folks,
Best,
Anne