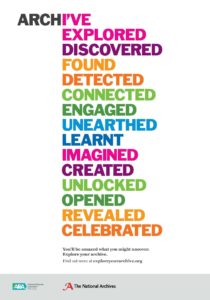 Explore your Archive (which runs 19th-27th November 2016) is a national campaign delivered by The National Archives and the Archives and Records Association to promote, publicise and celebrate archives and special collections across the UK. (http://www.exploreyourarchive.org/ )
As part of the Explore your Archive week, the University of Surrey Archives & Special Collections will be celebrating its archives via social media – @surreylib on Twitter and on our brand new Instagram account @uniofsurreyarchives – as well as writing a number of blog posts here throughout the week.
But do you know exactly what the Archives & Special Collections here at the University of Surrey have in their collections? We aim to join in this national campaign to let people know precisely that!
Within our vast and varied collections you can explore over 60 archives and collections of rare books. Our three main archives are:
The University Archives: our institutional archive reflecting the history and activities of the University from its beginnings in 1966 as well as its predecessor Battersea Polytechnic (1891). This is a fascinating archive which documents the establishment of a University on a completely new campus, and its developments and activities throughout the years.
The E. H. Shepard Archive: the personal archive of E. H. Shepard, one of the 20th century's most well-known illustrators, best known for drawing, of course, Winnie-the-Pooh and Wind in the Willows. Earning a Military Cross in WW1 and serving in the Surrey Home Guard during WW2, the archive provides a captivating insight into the man behind the drawings.
Archives of the National Resource Centre for Dance (NRCD): a huge archive of over 50 named collections, including the Rudolf Laban Archive and the Natural Movement Archive. These fascinating collections show a number of interesting connections between dance, theatre studies, industry, psychology, and movement therapy.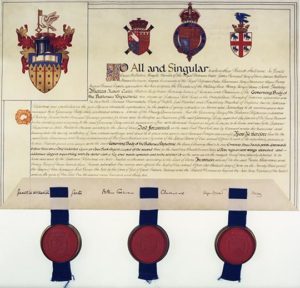 In addition to these three main areas, we also hold a range of other special collections including a Victorian gentleman's library (Thomas Farrer Collection) and a collection related to the history of ethics within the field of nursing (Nursing Ethics Heritage Collection).
Researchers and visitors are able to come and view the archives within our Research Room, which is open Tuesdays, Wednesdays and Thursdays 10:00-12:30 and 13:30-16:00. Contact us via archives@surrey.ac.uk with any query or to book an appointment.
What will you discover?