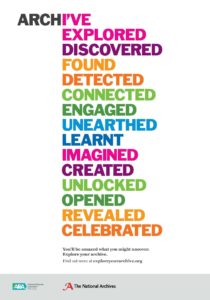 Explore Your Archive (which runs 18th-26th November 2017) is a national campaign delivered by The National Archives and the Archives and Records Association to promote, publicise and celebrate archives and special collections across the UK. (http://www.exploreyourarchive.org/ )
As part of the Explore your Archive week, the University of Surrey Archives & Special Collections team will be holding a drop in session in the Archive Research Room on Monday 20 November from 12.00 – 15.00, showcasing the work that goes on behind the scenes to look after our diverse collections.
The team will be on hand to demonstrate the many aspects of collections care from cleaning of rare books and cataloguing of new collections, to specialist preservation packaging and integrated pest management.
It will be the first opportunity to see some beautiful items from one of our newest deposits – a collection of material on long term long from the publisher Egmont UK Ltd which includes artwork that was hand-coloured by E. H. Shepard for the first colour editions of Winnie-the-Pooh and The Wind in the Willows.
There will be a small exhibition in our Research Room display cabinets highlighting some of the work we have been engaged in over the past year and the team will also be writing a number of blog posts throughout the week.
The Archive Research Room can be found on the Ground Floor of the University Library, George Edwards Building, so do pop in if you have the chance.