On Wednesday 21st November, as part of Explore Your Archive week, we welcomed staff from across the University to our Archives Research Room to look at a display of letters written by Ernest Howard Shepard to his first wife Florence Chaplin Shepard during the First World War, alongside some of his drawings.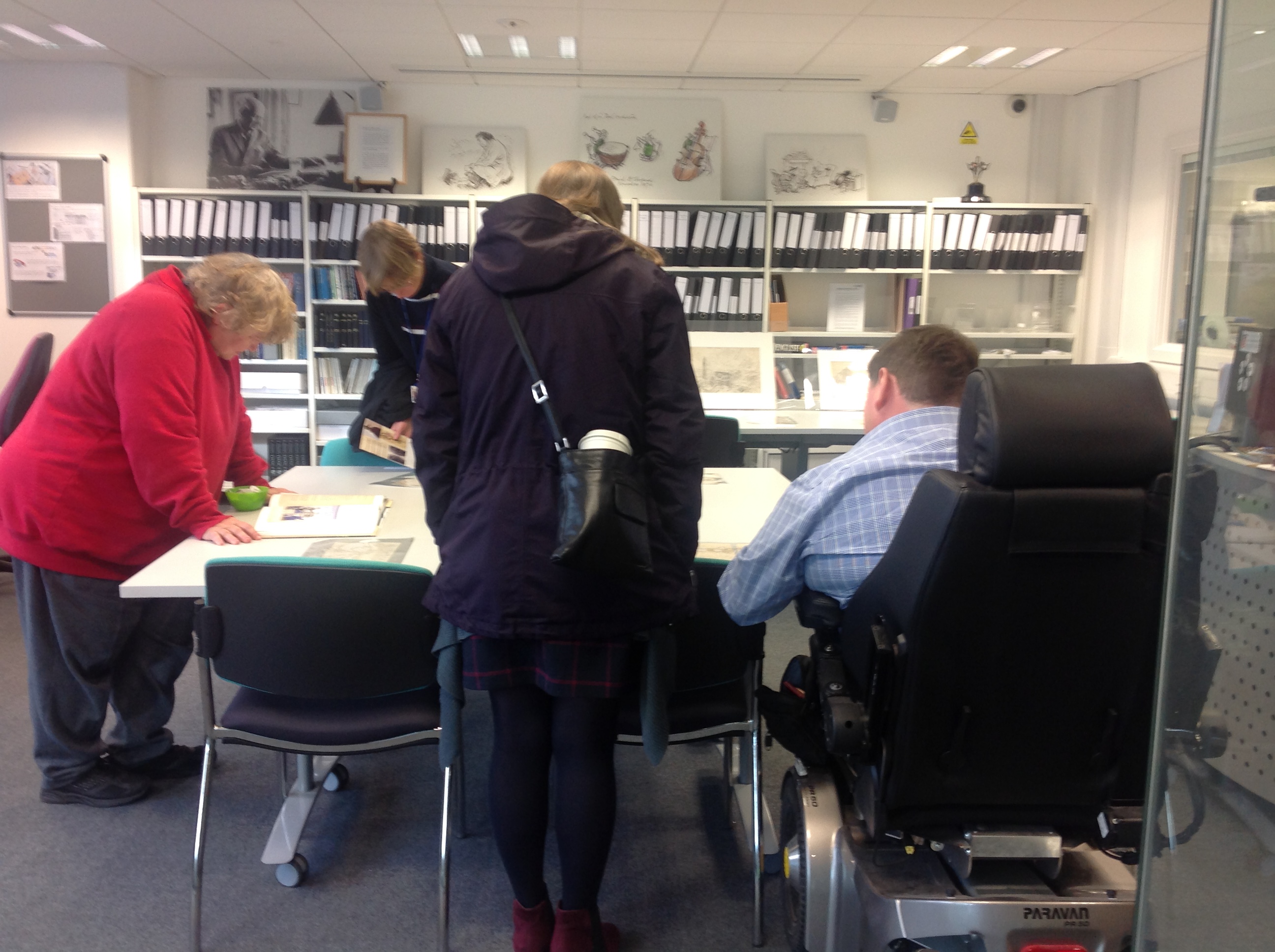 Members of staff in the Archives Research Room looking at the material on display
Shepard (1879-1976), best known for illustrating A. A. Milne's Winnie-the-Pooh and Kenneth Grahame's The Wind in the Willows, served as a frontline officer in the First World War. He attended officer training at Weymouth and Lydd and was commissioned on 14 December 1915, joining the 105 Siege Battery, Royal Garrison Artillery. Throughout the War he served in France, Belgium and Italy.  Both Shepard and his brother, Cyril, who was acting 2nd Lieutenant of the 9th Devonshires, fought at the Somme though this is where Cyril fell on 1st July 1916, the first day of the Somme offensive. Shepard was awarded the Military Cross in 1917 "for conspicuous gallantry and devotion to duty".[1]
The E.H. Shepard Archive is particularly rich in the First World War letters it contains. During his years of service, Shepard wrote to Florence almost every day. The letters offer us an insight into Shepard's personal experience of the War, his relationship with Florence, and the conditions faced by servicemen. Within the letters are descriptions of nights spent shooting, alert at an observation post or listening to bangs from aeroplanes overhead. Shepard details the conditions he had to endure, including extreme weather, mud and even mosquito bites, as well as of course bearing witness to friends and allies going over the top and never returning. They also shed light on his relationship with Florence, with Shepard frequently telling her not to worry and relaying how much he misses her and their children.  As Shepard wrote so often, his letters chart key developments in the War and he comments on how long it goes on and how the press back home seem to project a different story to the reality he is facing.
Anyone is welcome to book an appointment and look at Shepard's original letters in our Archives Research Room by emailing archives@surrey.ac.uk. In addition, those wishing to find out more about Shepard's service in the First World War should consult James Campbell's book Shepard's War, which includes not only a full account of Shepard's wartime journey but many of his original drawings illustrating that time in his life.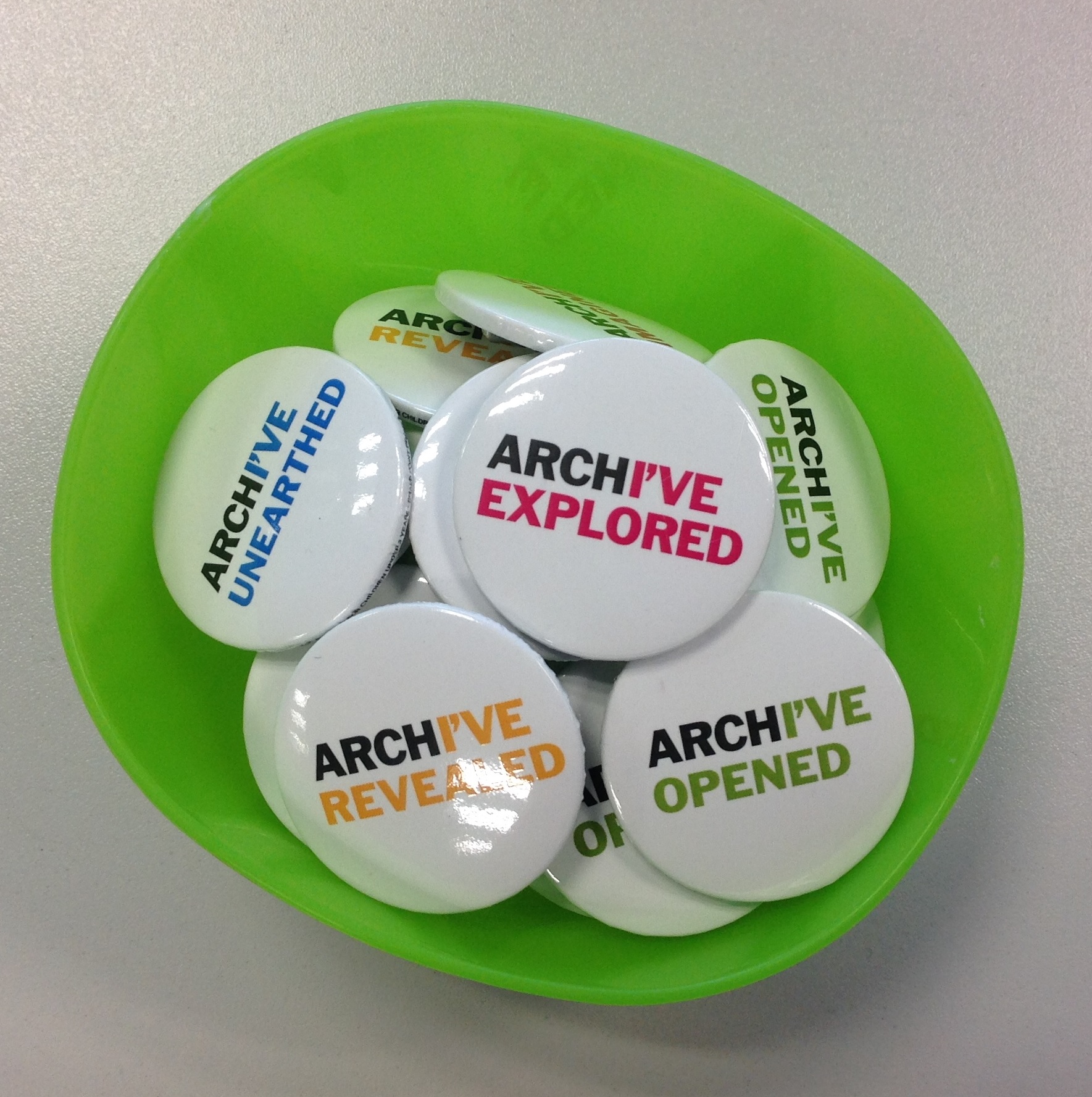 Our stockpile of Explore Your Archive badges
[1] "No. 30188" The London Gazette (Supplement). 17 July 1917. p. 7244 (https://www.thegazette.co.uk/London/issue/30188/supplement/7244)