Ernest Howard Shepard (1879-1976) is perhaps best known for illustrating A.A. Milne's Winnie-the-Pooh books, but he also illustrated another much-loved children's book, Kenneth Grahame's The Wind in the Willows.
The Wind in the Willows tells the story of Mole, Ratty, Toad and Badger. The setting for their adventures takes inspiration from the pastoral countryside in which Grahame lived, in Pangbourne by the River Thames in Berkshire. First published in 1908, Shepard's illustrations for the story were completed for an 1931 edition of the book.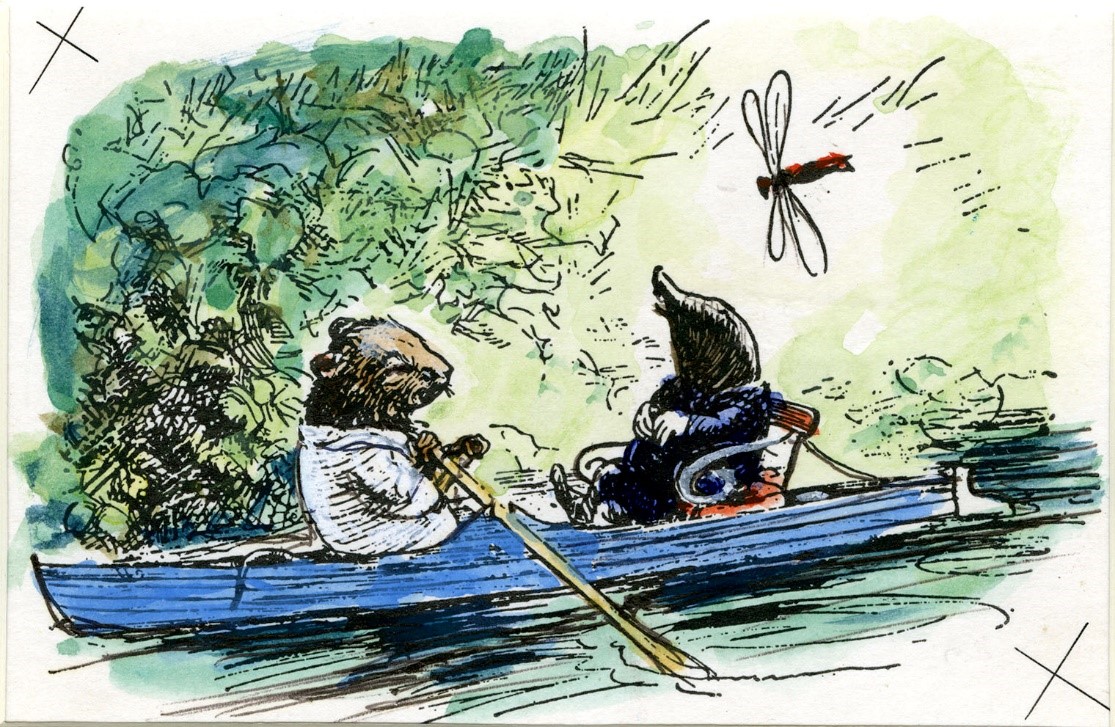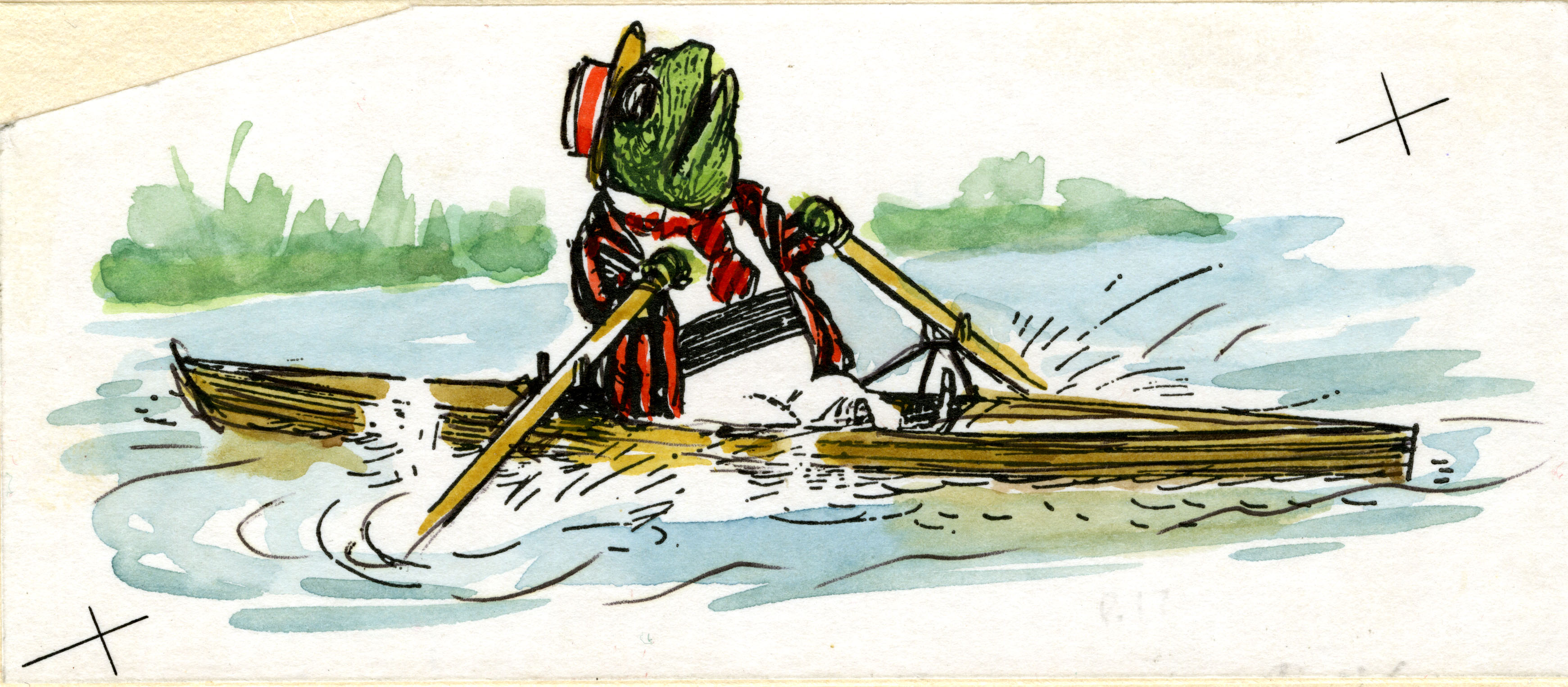 Shepard visited Pangbourne to draw the countryside in which the story is set, and his illustrations picture the animals' adventures that Grahame described. The two illustrations included in this post depict Mole's first boat trip on the river, and Toad's struggle to keep afloat. Shepard's pen line drawings give the animals their distinct features which help bring them to life, such as Ratty's whiskers, Mole's paws, and Toad's wide mouth. He used coloured ink for a later edition of the book in 1970 to capture the varied colours and textures of the river and banks surrounding the character's adventures.
Activity:
Can you make up a story for the animals you spot outside?
It might be birds you see from your window, squirrels you notice in the park, or even your own pets. What do you think they are saying to one another? Are they having fun together or getting up to mischief?
Share your ideas by emailing archives@surrey.ac.uk. You could even have a go at your own illustrations for the stories you come up with!