Stag Hill has changed substantially since the University of Surrey was established here in 1966, but our green campus has always been an important part of our identity.
The University of Surrey is located in what was, in medieval times, the Royal Park of Guildford. The park was created by Henry II shortly after he came to the throne in 1154 and continued as a royal deer-hunting ground until the 17th century. Early plans for the university campus in the 1960s reveal that it was designed to have a good range of trees viewable to students, staff, and visitors as they walked between buildings. The initial trees were selected by Geoffrey Collens, then Landscape Consultant at Derek Lovejoy & Partners in Croydon, and planted in the late 1960s. Plans from the time now in our archives show the thought that went into their arrangement: the plan pictured below from 1967 is annotated with suggested places for donated trees.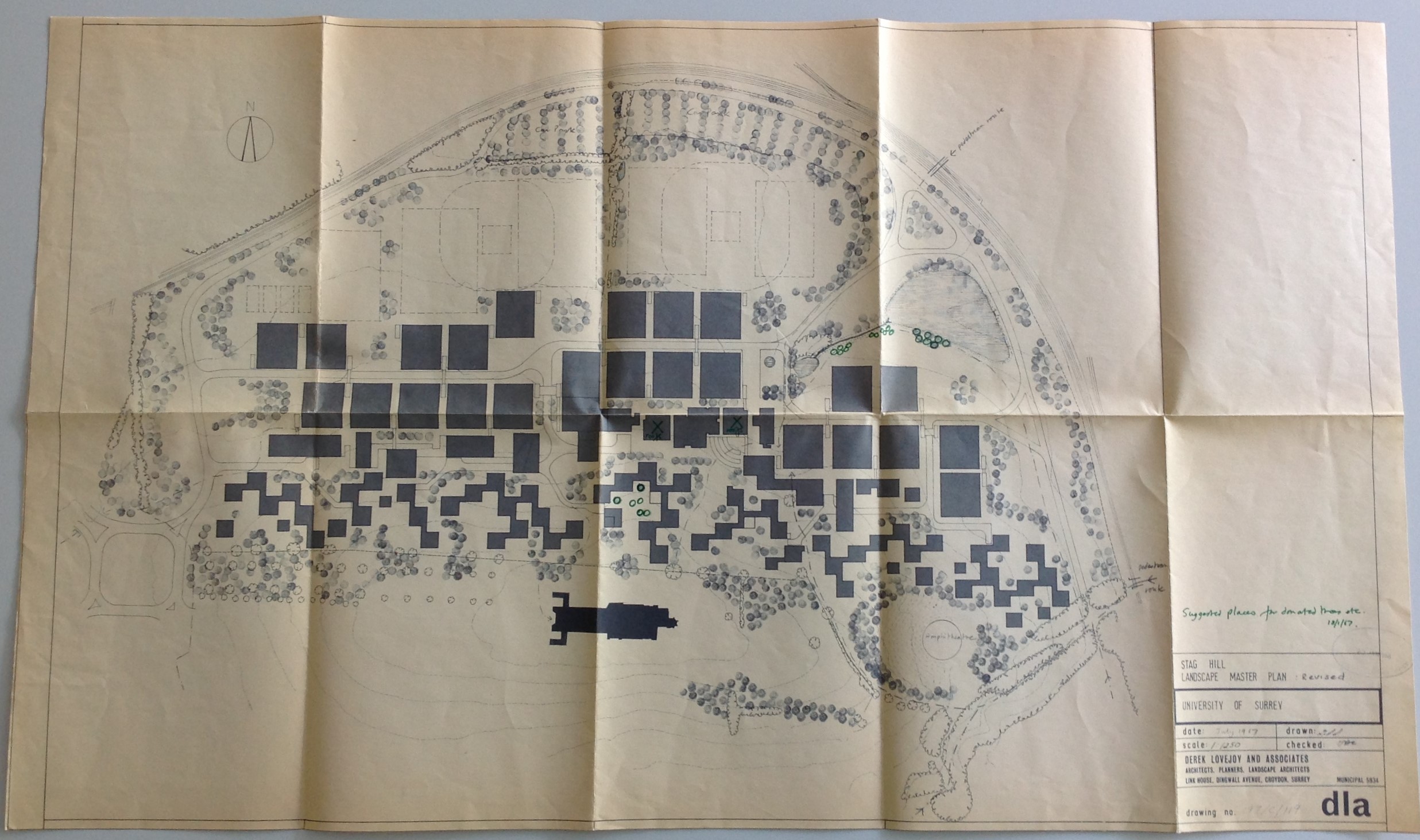 Trees have since been planted on campus to commemorate births, deaths, marriages, retirements, and special events. A Friendship Tree was planted in 1995 to mark the 125th anniversary of the birth of Mahatma Gandhi. The tree was planted by His Excellency Dr. Laxmi Mall Singhvi, High Commissioner for India, in the presence of Professor Patrick Dowling, then Vice-Chancellor of the University of Surrey, and Catherine Cobley, Mayor of Guildford.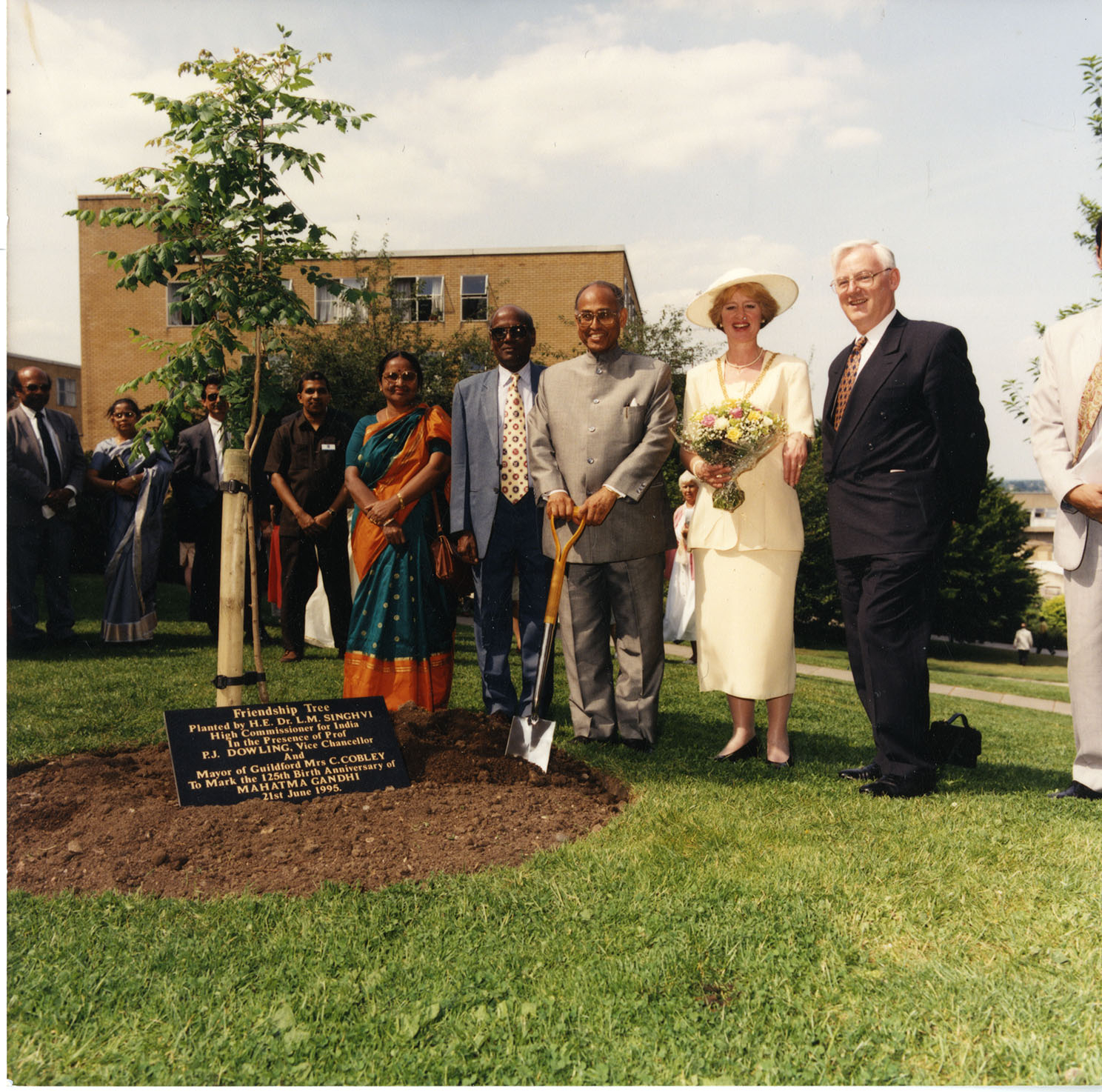 Activity:
Imagine you were going to plant a tree. You would need to decide:
1. What kind of tree you would like to plant
Would you like a large and imposing tree, or something smaller?
Would you like your tree to have flowers, fruit or nuts?
What kind of branches and leaves would you like your tree to have?
2. Where you would like to plant your tree
Who would you like to be able to see your tree?
Will the tree need sunshine or shade?
Will your tree need a lot of space for its roots and branches?
3. Who or what would you dedicate your tree to. It could be to a family member or friend, or to mark an occasion.
Let us know your ideas by emailing archives@surrey.ac.uk.
This is our last post for Heritage Open Days, but we hope you have enjoyed reading the series and have been inspired to seek out the nature we all come across in our daily lives.