Today we waved off the Nursing Ethics Heritage Collection to its new home in the Special Collections at University of Exeter.
It is unusual in the Archives world to move a collection to a different repository unless there are exceptional reasons to do so. After much discussion, deliberation, and assessment, we agreed that University of Exeter had a more wide-ranging portfolio of courses and specialist research interests in relation to this collection than Surrey. At Exeter, the collection will enhance educational provision and research opportunities in the Academy of Nursing under the leadership of Professor Ann Gallagher (Head of Nursing and Editor-in-Chief Nursing Ethics).
We hope the collection will see greater use and interest in the fascinating content it contains than we have been able to realise. The collection, ranging from 1800s to 2010s, reflects not only the evolution of ethics in relation to nursing but will be of interest to researchers investigating many associated areas such the professional context of care or the social location of women of the period. It is also prime material for a range of research including women's studies, Victorian studies, literary criticism, intersectional theories, postcolonial theories and more.
So, in order to facilitate increased use of the collection in the future, we have carefully packed the materials and sent them, and the catalogue records about the items, to be safeguarded by their new custodians down in Devon.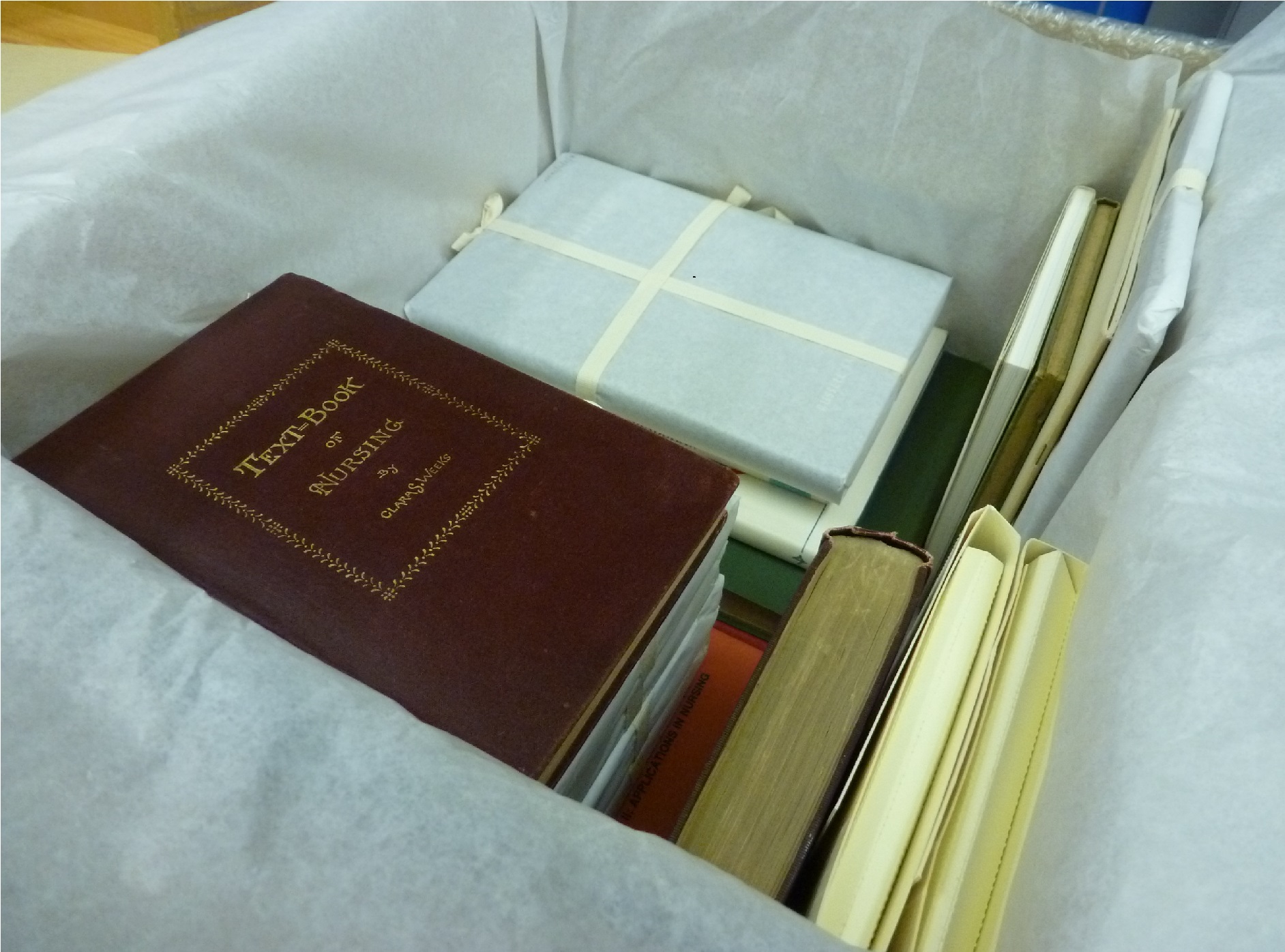 We have very much enjoyed our time learning about these materials and working with the original donor Professor Marsha Fowler. The content is fascinating and Marsha's knowledge about and enthusiasm for the potential of the collection is boundless – we hope its new audiences delve into the richness of the collection and find interesting avenues of exploration.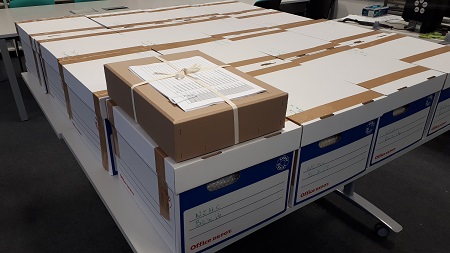 The collection will be available at University of Exeter in due course; any enquires should be directed to the staff there.
Special Collections | Special Collections | University of Exeter