As well as the wonderful range of archive materials in our care, Archives and Special Collections also has under its wing the University's Art Collection.
For many years, this was managed by the indomitable Patricia Grayburn MBE. On Friday 26 November, we welcomed University colleagues past and present, local arts and cultural representatives, as well as friends and family to a luncheon to celebrate Pat's 37 years as Arts Administrator at the University.
Pat was the University's first art custodian, joining on 29 September 1983 and retiring in May 2020, at an age not to be divulged but quite a few years older than most retirees!
Pat's vision, dedication, determination, and skills of persuasion have ensured that, over the last four decades, the University campus has been enhanced by many items of visual art and public art. She has supported local artists through exhibitions and commissions, including over 20 sculptures which enrich the campus, and has ensured the University is connected to the cultural life of the area through a broad range of activities and networks.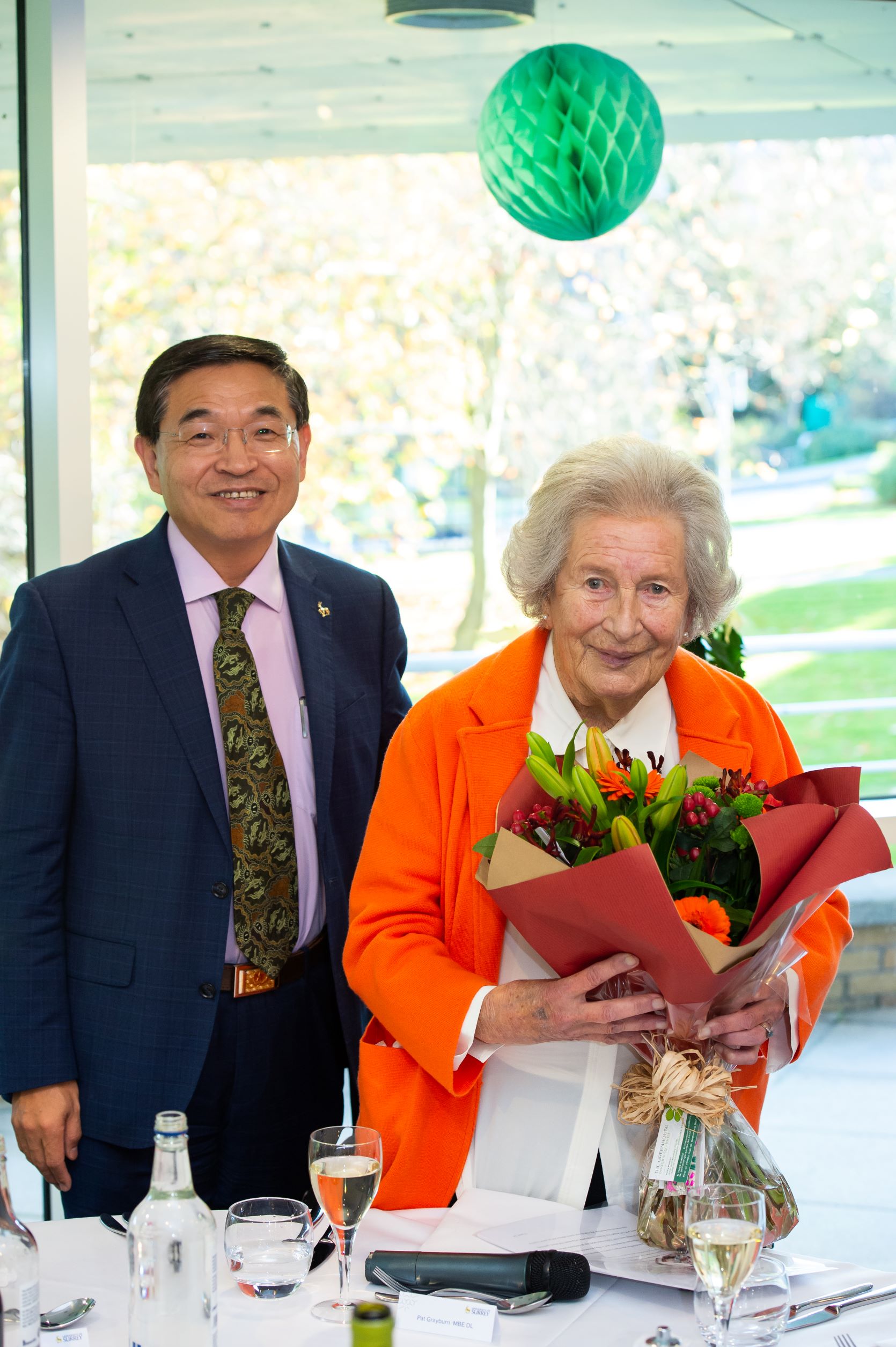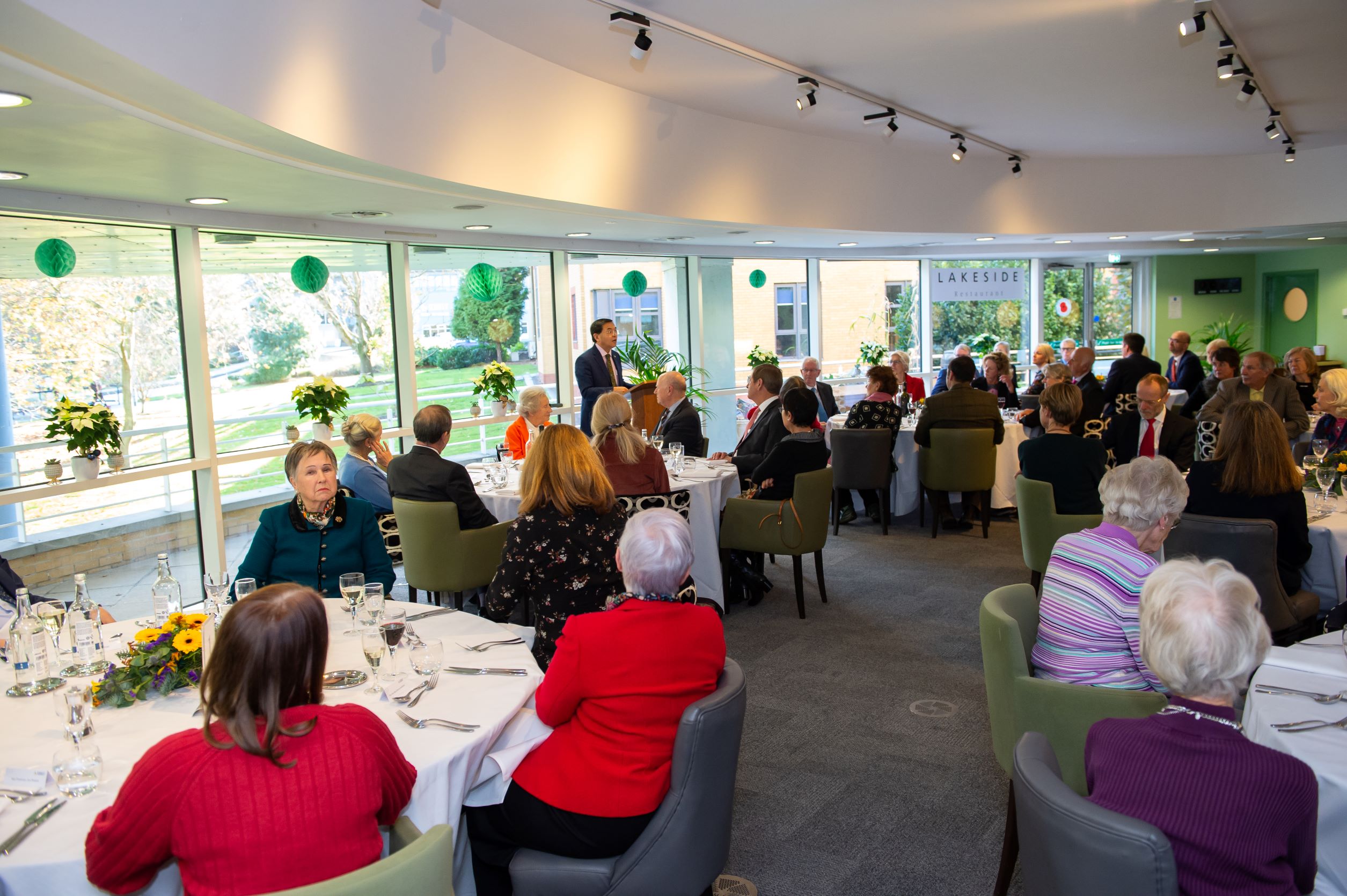 Pat will be an impossible act to follow but, in the 'Post Pat' era, we hope to take stock of our art collection and develop a new strategy for art at University of Surrey for the future. This will take a little time to progress, and we feel sure we will be drawing on Pat's wealth of knowledge and experience to assist us even after her retirement.
In the meantime, we want to thank Pat for her extraordinary contribution to both the University and arts community, locally and nationally, and wish her well for the future.
Thank you Pat!
Photographs: Paul Stead