In July we welcomed our new Principal Archivist Rachel White to the Archives & Special Collections Team. In this blog post, Rachel looks back on her first few weeks here.

I've been excited to join the University of Surrey's Archives and Special Collections team this summer and thought that I'd share some of the things that I've learned over the past few weeks.
My background is with theatre and literary archives, having worked at the Royal Opera House Collections and most recently with the Roald Dahl Archives. Both will provide a great background for working with some of the key collections here at the University, in particular, the extensive dance and movement archives and collections associated with E.H. Shepard (illustrator of Winnie-the-Pooh), as well as the collection of rare books housed in the Thomas Farrer Collection.
As with any archive collection, the less explored and more unexpected items are sometimes the most interesting. One series of files from the earliest days of Battersea Polytechnic (the forerunner of the University of Surrey) show student registration cards and the courses they studied. These provide a fascinating glimpse of social history – courses for female students in the 1920s and 1930s ranged from Practical Mathematics and a Sanitary Inspection course to Needlework and the intriguing 'Tea Room Cookery'.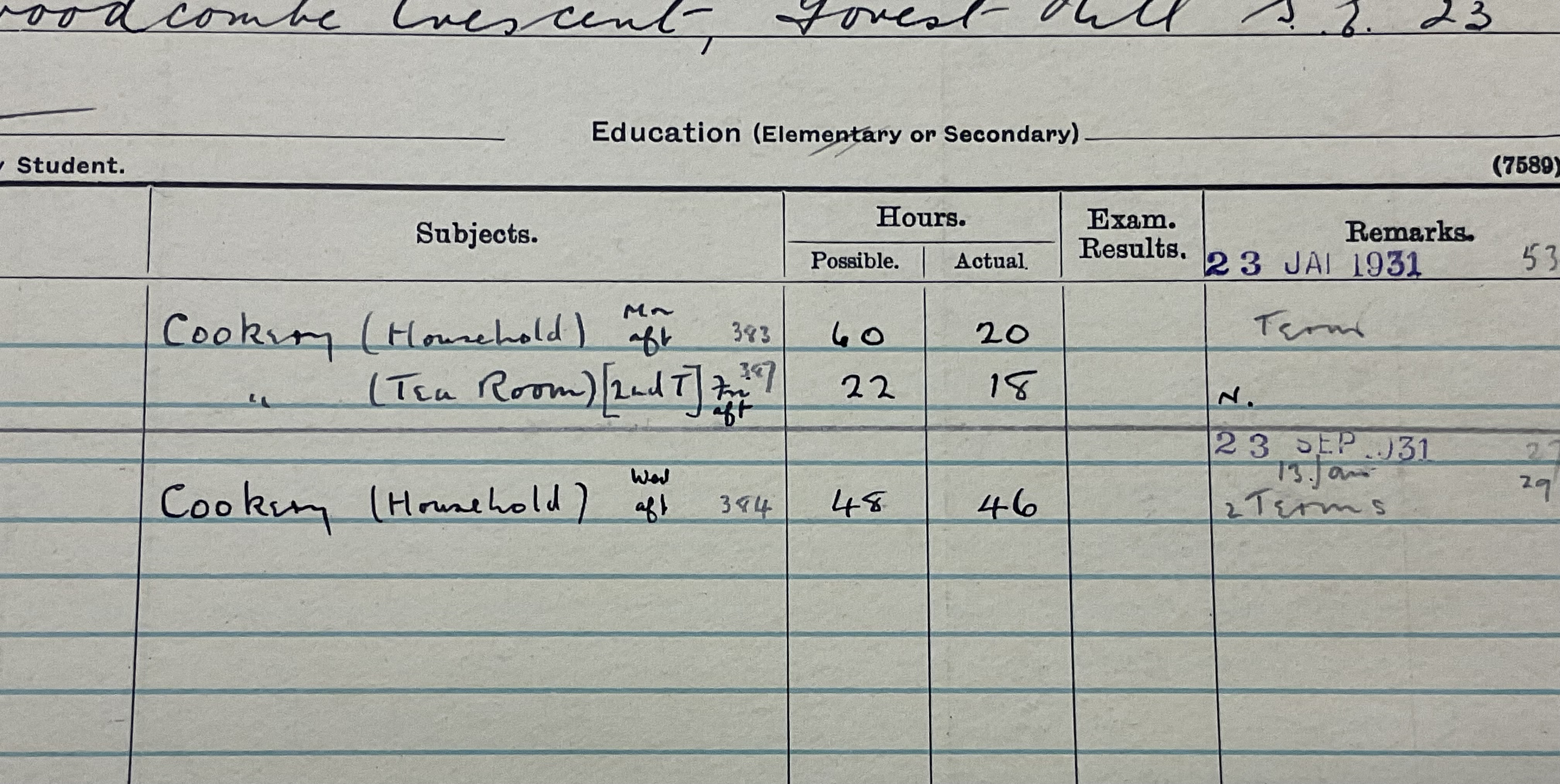 I've enjoyed getting to know the immediate area; the campus, built on the side of a hill with views towards Guildford and the surrounding countryside, is beautiful to walk around but also has its idiosyncrasies. A particular highlight was learning that the floors in the earliest university buildings on the site were originally numbered according to their height above sea level to ensure consistency across the undulating landscape. Luckily (but also disappointingly), this has now reverted to the more usual numbering system.
The campus also holds other treasures – the University has a diverse collection of public art and sculptures on display, waiting to be discovered – objects to spot include a statue of Alan Turing, various fish on their bicycle/tricycle/unicycle, a series of sculptural habitats for insects and invertebrates, and a (small) pack of bronze wolves.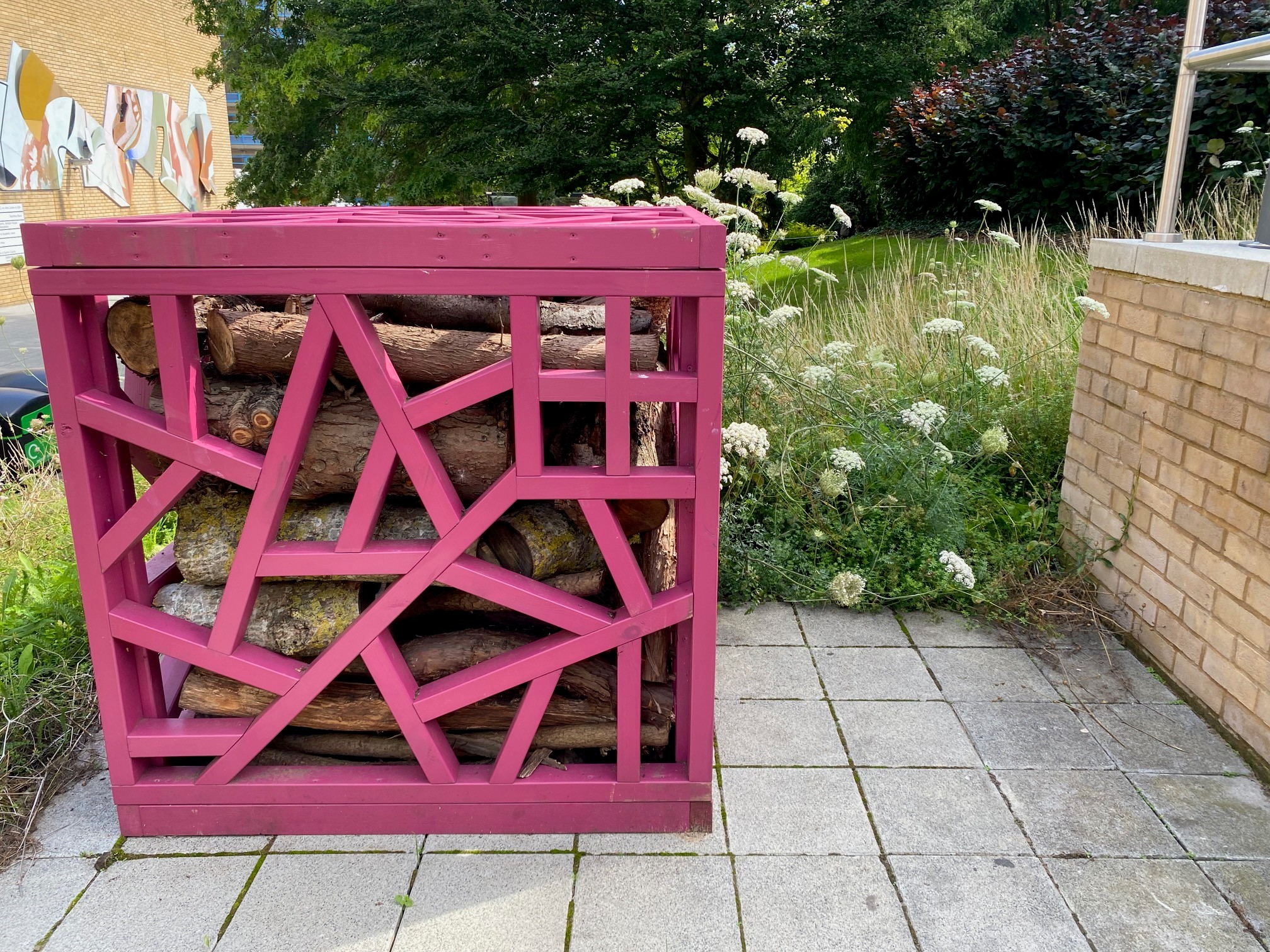 The archives team is currently creating a self-guided tour of the campus art and sculpture collections for this year's Heritage Open Days, so it's been incredibly useful to have this as a spur to learn more about the campus layout and our art collection at the same time.
https://www.heritageopendays.org.uk/visiting/event/university-of-surrey-heritage-and-sculpture-self-guided-walk
In the archive, I've been getting involved with a variety of projects, including rehousing a recent accession of papers from the Festival Welfare Services. This has involved removing staples and other metal objects to prevent rust marks, noting where items may need conservation work and checking that there are no unexpected stowaways such as insects or moths, prior to its eventual relocation from quarantine into our stores.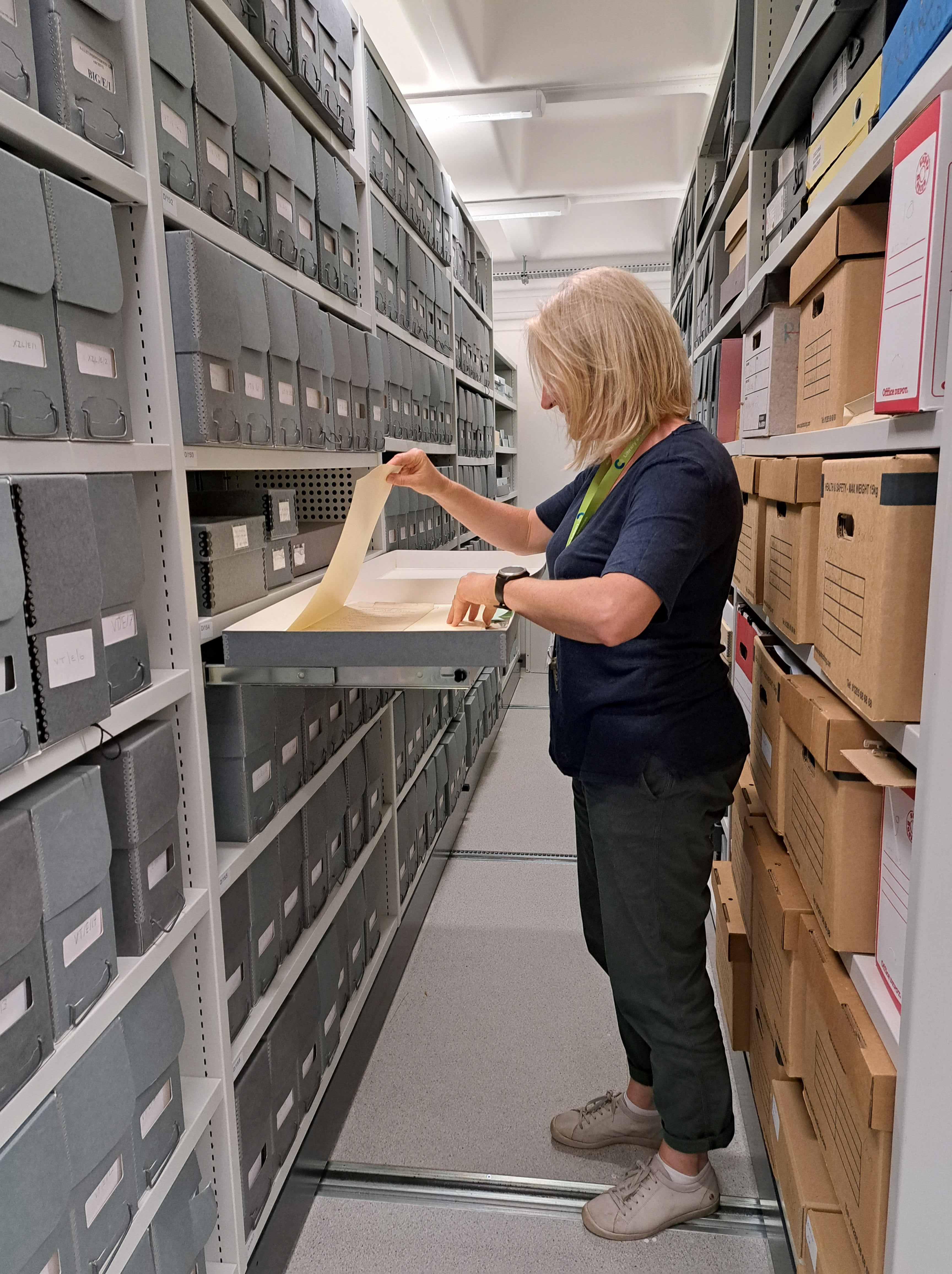 I've also been preparing for some upcoming public talks, again for September's Heritage Open Days. The theme is 'E.H. Shepard – Beyond the Bear', so I'm immersing myself in E. H. Shepard's life and career and learning about his work, in particular his work outside of his best-known illustrations for Winnie-the-Pooh. Discovering more about Shepard has been fascinating, including finding out about his army service in both World Wars, his work for Punch magazine and illustrations for The Wind in the Willows, and I'm really looking forward to sharing this with our visitors.
https://www.heritageopendays.org.uk/visiting/event/e.h.-shepard-beyond-the-bear