November 2nd is World Digital Preservation Day 2023 – raising awareness of the need to preserve our born-digital cultural heritage, and celebrating the work carried out by heritage professionals around the world to achieve this goal. To mark the occasion, our Archivist Simon Mackley has written about our digital archive collections at the University of Surrey, and the work being done to ensure their long-term preservation.

Since joining the Archives & Special Collections department earlier this year, one of my key objectives has been to review our digital archive collections, and to start putting in place processes for ensuring their long-term preservation. Along the way, I have had the chance explore the rich range of digital material we have collected across our different collecting strands. In this blog post I want to share some of the highlights from our digital archives, and talk about the steps we are now taking to help preserve these important collections for the future.
What are Digital Archives?
Just like their physical counterparts, digital archives come in all shapes and sizes. Often described as 'born-digital', to distinguish them from digital surrogates created by archive services to facilitate access, digital archives can encompass anything from official records to personal files and electronic messages. A digital archive collection might comprise a handful of digital photographs, a series of electronic meeting minutes, or even the contents of a whole computer or shared drive. They can arrive at the archives on USB sticks, as loose floppy disks hidden within stacks of paper records, or received electronically via the internet with no physical media whatsoever.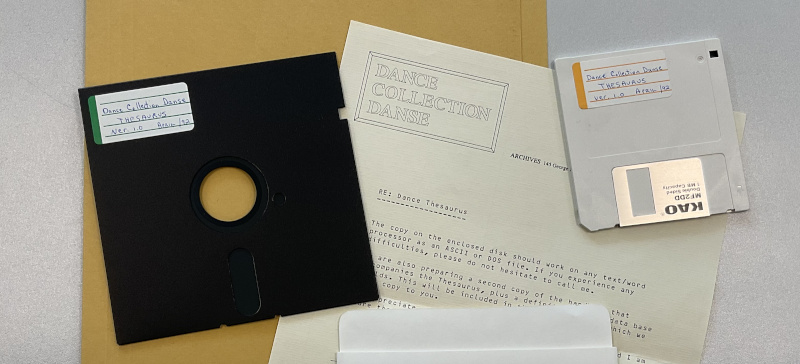 The important thing to remember about digital archives is that they are very susceptible to loss. This might seem surprising – when one thinks of an 'at risk' archival object, one typically imagines some ancient crumbling manuscript or fragile tome that must be handled with the greatest care.
In fact, there are many factors that make digital archives particularly vulnerable. Digital files can often be readily edited and deleted, media carriers and file formats might be rendered inaccessible by technological obsolescence, data can become detached from the key contextual information needed to understand it – and of course there is always the risk of catastrophic storage failure wiping out an entire collection. For this reason, digital archives need careful management and preservation from the very moment they enter our collections.
Digital Archives at the University of Surrey
Our work to systematically preserve our digital collections began in earnest back in the summer – however in many ways digital archives are nothing new for the Archives & Special Collections department. We have been receiving electronic archive items for decades, both through routine transfers from University departments and from external donors.
One area where we have been rapidly expanding our digital holdings has been with our Alumni collections. Working from old negatives and reels, many of our former students have sent in digital versions of photographs and films taken and recorded at the University during their time at Surrey. These items make for excellent additions to our collections, ensuring that these parts of the University's history are still represented in our holdings, even if it is not possible for the originals to be donated.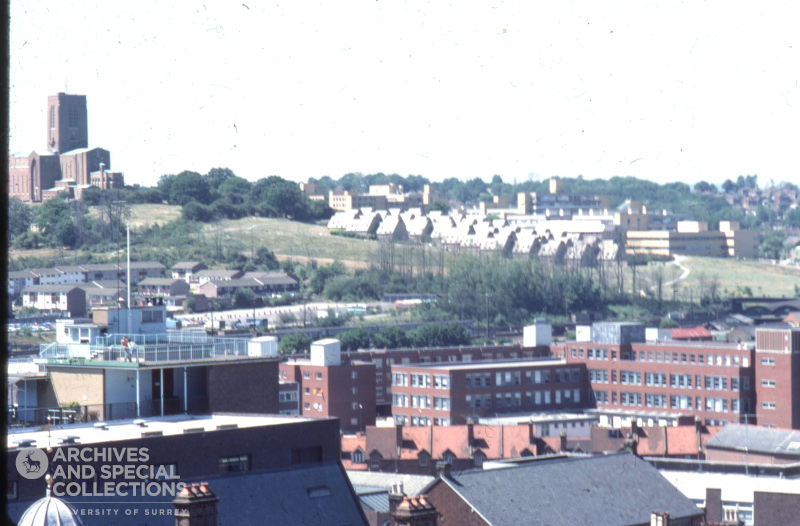 Every digital collection has its own unique features. To give one example, earlier this year we took in a set of historic electronic records dating from the 1990s as part of the acquisition of the Festival Welfare Services Archive. Originally housed on floppy disk, many of the records were produced in the obsolete word-processing application Ami Pro. Working out how best to preserve and provide long-term access to these records will be one of our key considerations as part of our wider work to process the collection.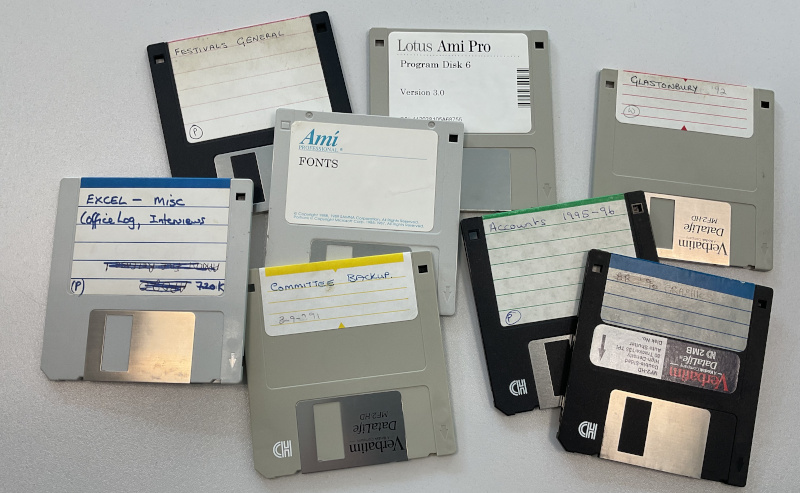 A particular highlight of our digital collections is the Remembering Battersea Oral History Project. The collection comprises recordings of interviews conducted by the University Alumni department with former students who attended Battersea Polytechnic and Battersea College of Technology between the 1940s and the 1960s. These important recordings are now housed within the Archives & Special Collections department to ensure that they remain accessible for many years to come.
Our Digital Preservation Work
With such unique and valuable digital holdings, it is important that we take every step to ensure their long-term preservation. This year we have introduced a range of new processes to help manage and preserve our digital archive collections. These include:
Collections Auditing – working through historic accession records to identify digital records that may not have been processed when they first arrived. This involves a bit of detective work, but we're already discovering items we never knew we had!
Creating Checksums – checksums are a type of digital signature that act as a unique 'fingerprint' for a file. By creating checksums and carrying out periodic checks we can safeguard our collections against accidental modification.
Virus Checking – we want to preserve historic electronic records, not historic viruses! By carrying out systematic virus checks on all material, we help protect our collections from corruption and our archive users from malware.
Managing Preservation Storage – single copies of files stored on single storage media are always at risk of data deterioration or drive failure. Under our new procedures, we now create multiple preservation copies of our collections, and store them across a range of different storage media.
File Format Identification – if we're going to plan for the future then we need to know what we have! Using tools such as the DROID software created by The National Archives, we are now carrying out systematic file format identification on our holdings, to find out what types of content we hold and what risks we need to plan for.
Recording Metadata – it's no use preserving the raw data of a digital collection if you have no idea what it is and how you're supposed to use it. As part of our new procedures, we now systematically collect and store detailed metadata – essentially, information about the collection items – alongside the digital files themselves, so that our archives remain understandable and usable for many years to come.
It's still early days for our digital preservation work, and although we're pleased with our work so far we know that there is still plenty more to do! Among our next steps we are looking to develop plans for the preservation of email collections, as well as exploring how best to manage researcher access to our digital archives.
Above all, the approach we're taking as a team is to recognise that digital preservation is not a single technical solution or a one-time step you carry out, but an ongoing commitment to preserve our shared digital cultural heritage so that it remains accessible and usable for many years to come. So this World Digital Preservation Day we are reflecting on how best to continue to build up our digital preservation capacity, and looking forward to seeing where the next steps on our digital preservation journey take us – watch this space!
Interested in finding out more about our digital archive collections? Email us at archives@surrey.ac.uk for further details. If you would like to learn more about digital preservation, visit the Digital Preservation Coalition website for further information and resources.