At the University of Surrey, we are a culturally diverse community, with more than 140 nationalities playing a role in university life, and within Surrey Business School we are especially proud to welcome students from over 120 nationalities. This year we welcomed Nadine Hegazy from Egypt. She shares her experience of joining us as a first year BSc Business Management student.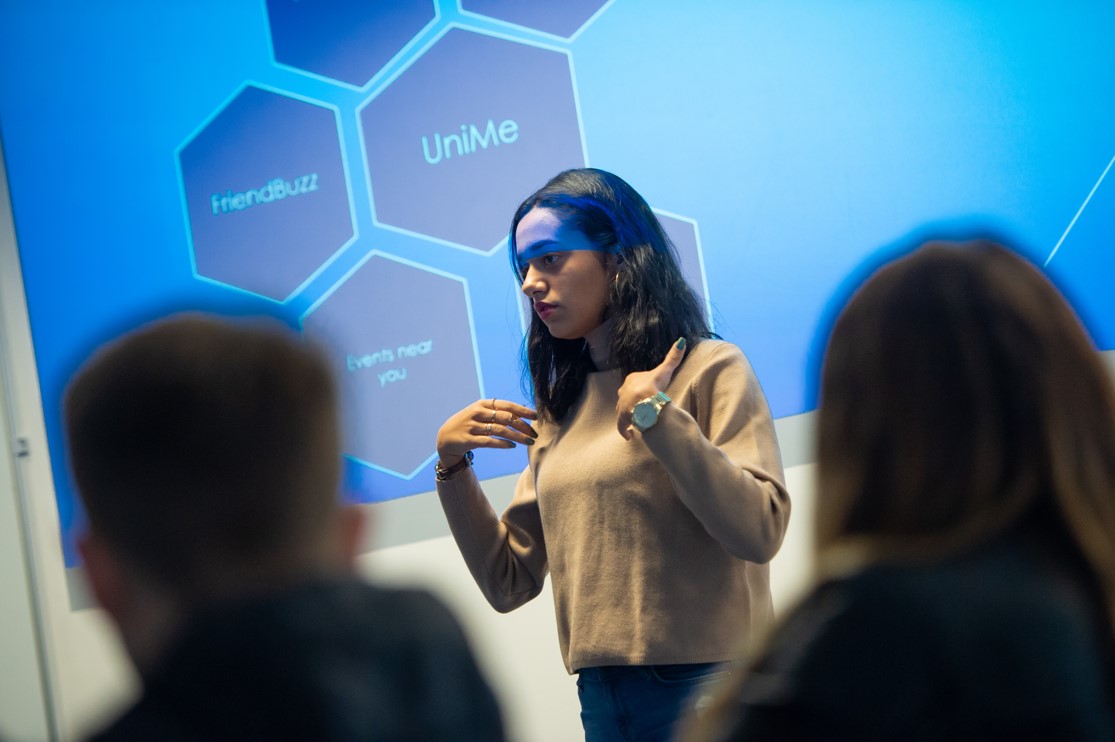 Why did you pick the Business Management programme at Surrey? What attracted you to it?
I have always been fascinated with the world of business and have always yearned to be able to make use of my creativity and leadership skills in the corporate world. Without a doubt, Surrey's academic program is sure to grant me all the skills necessary to perform well in any business corporation. However, while my goal is to achieve a successful career, my ambition would be to join an enterprise that has a strong presence in corporate social responsibility. Giving back to society is very important to me, and so I always dedicate time and effort to give back as much as I can. I am very grateful for Surrey's active Students' Union that has provided us with so many different societies and events that enabled me to get a step closer to reaching my ambitions.
 As an international student, how have you found your initial few weeks, are you settling in?
The first few weeks of my university experience have been exhilarating. I was really nervous before coming here, seeing as I travelled so far, all the way from Egypt from a different continent and different culture. However, as soon as I arrived in Guildford, I knew that all my fears were misplaced. Everyone I came across was super friendly, all of the fresher's events were lovely and all of the professors and teachers from my lectures and modules have been nothing but inspirational.
In orientation week you were asked to take part in a team activity, to prepare and present a business pitch towards the end of the week, how did you find that experience?
During orientation week, we were assigned a project to create a business pitch and present in front of fellow students. The overall experience was fantastic and it made everyone feel more comfortable with the course materials. Moreover, presenting in public was a great ice-breaker, which helped set a positive start to our academic year. Due to the nature of how we were assigned our groups (randomly), I got to know a lot of people that are from different cultures, some of which have now become very good friends of mine.
Do you have any advice/ anything else to add for fellow or future SBS students?
To anyone joining this course, I would like to advise them not to stress before coming here and to simply enjoy every moment of their university experience. Oh, and to study hard for Financial Accounting!
Find out more about our programmes here.
Visit here for more information on joining Surrey as an international student.