On Wednesday 9th November, the University of Surrey welcomed 22 organisations to the Work Experience & Internship Fair 2016.
Hundreds of you took the opportunity to network with recruiters and find out more about the range of work experience and summer placements on offer. Here's a spotlight on 4 of the internships and work experience placements with EA, Projects Abroad, IBM & BUNAC.
For a full list of exhibitors, see below.
Electronic Arts (EA)
Electronic Arts Inc. is a leading global interactive entertainment software company, recognized for its portfolio of critically acclaimed, high-quality blockbuster brands such as The Sims™, Madden NFL, EA SPORTS™ FIFA, Battlefield™, Dragon Age™ and Plants vs. Zombies™.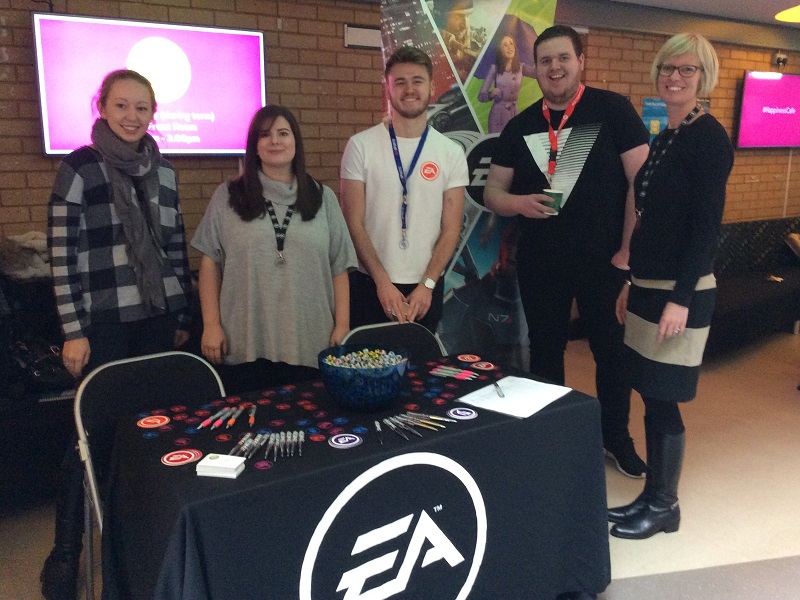 Which positions are they recruiting for?
EA are looking to hire students for a 12 month placement in their Guildford office, starting in July 2017. They are currently recruiting for 4 Sales & Marketing positions. Successful candidates will get a real job from day one and the company regularly hire EA interns for full-time positions after graduation.
What stands out to EA?
EA receive huge numbers of applications, so those that stand out are applicants that demonstrate a keen passion for gaming, as well as understand EA's industry and their customers.
The company values people that get involved in teamwork, are strong communicators and are able to bring fresh ideas.
Their top tip?
Make sure you demonstrate your skills within your covering letter and CV. Work experience makes you shine!
More info: careers.ea.com/our-locations/guildford
Projects Abroad
Projects Abroad offer a wide range of volunteer placements overseas in teaching, healthcare, languages, sports, conservation, law, vetinary, finance, journalism, business, archaeology and more.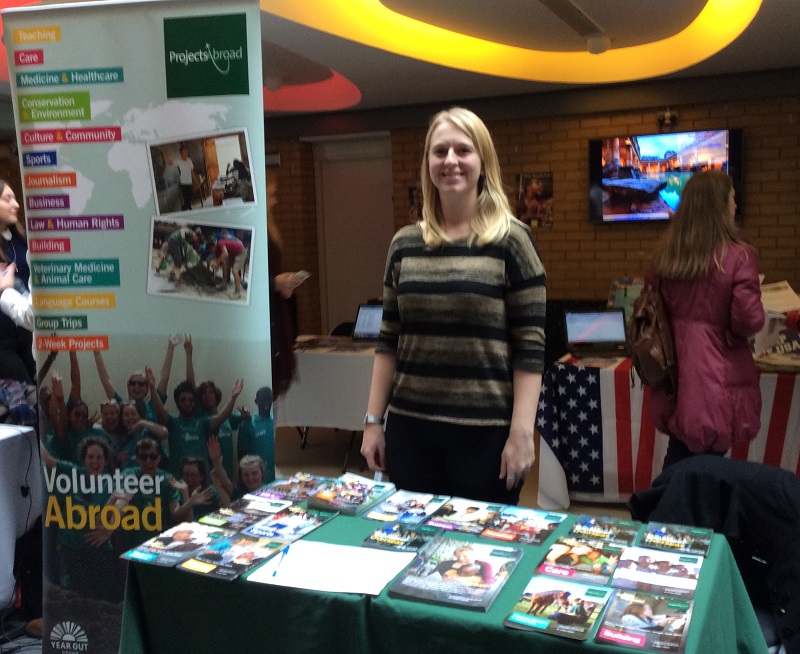 Who can apply?
Projects Abroad offer placements for all age groups and degree programmes, and you can even apply after you graduate. You don't have to complete a project related to your studies; the objective is to give you valuable experience and transferable skills.
How will a volunteer project help you in your future career?
When volunteering abroad, you get the opportunity to learn about a different way of life. You have to operate with fewer resources and overcome cultural and language differences, helping you to develop adaptability, problem solving and belief in your own abilities.
Plus, a project abroad can be a great way to add an international dimension to your CV and help you to stand out from other talented candidates. For example, if you're studying medicine, a volunteer project abroad could give you an understanding of healthcare in a foreign country. If you're studying teaching, the project could develop your public speaking and leadership skills.
Their top tip?
Even if you complete a placement in a completely unrelated area to your degree, you will gain so many transferable skills and have such a rich experience!
More info: www.projects-abroad.co.uk
IBM
IBM is the world's largest information technology company offering Global Technology Services (GTS), Global Business Services (GBS), Software, Systems Hardware and Global Financing.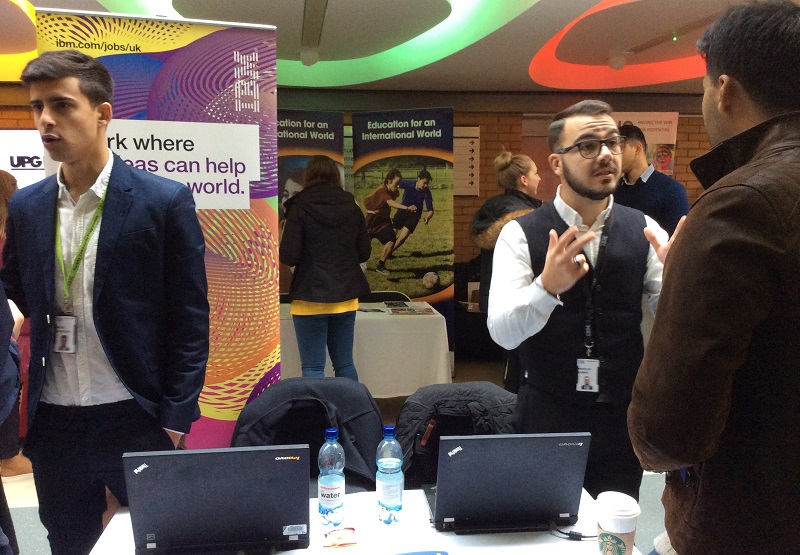 Which positions are they recruiting for?
IBM are recruiting for their Extreme Blue Summer Internship programme, which lasts 12 weeks, from June – September 2017. Students from all disciplines are encouraged to apply, as interns will be working on projects in diverse teams.
IBM are also recruiting for their 12 month placement scheme for Business, HR and Finance roles based in London and Technical roles based in Southampton. Don't miss the upcoming application deadlines in December 2016!
Which core competencies are IBM looking for?
IBM are looking for strong communicators, those that work well in teams, leadership ability, as well as adaptability. Plus, it's important to demonstrate your passion and drive to work for IBM!
More info: www-05.ibm.com/employment/uk-en/undergraduates.html?=uppermenu
BUNAC
BUNAC are one of the world's leading providers of working adventures worldwide, combining the opportunity to travel with the chance to add international work experience to your CV.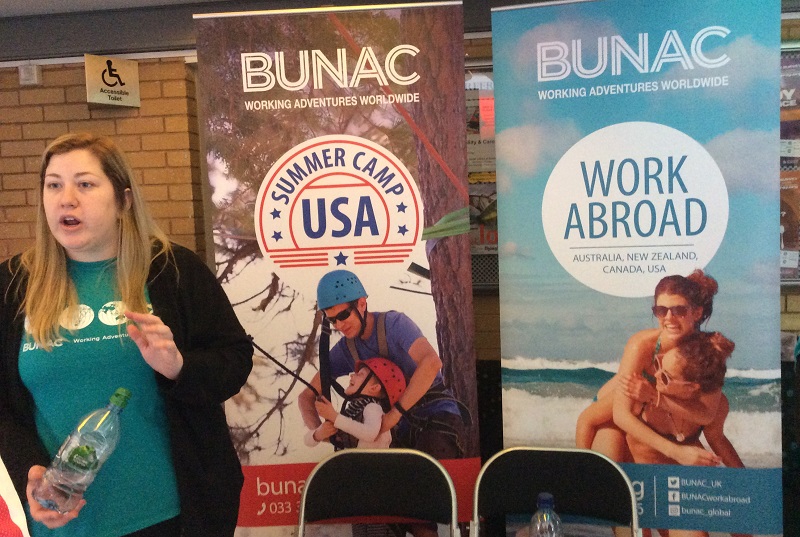 Which positions are they recruiting for?
BUNAC are recruiting for 3 main types of placements:
Summer Camp USA – spend summer 2017 working in an American Summer Camp!
Work America – complete a seasonal work placement in the US, such as working in a hotel, country club or theme park
Internship USA / Australia – complete a professional internship related to your area of study
Their top tip?
Get your applications in ASAP to secure a placement next summer, ideally before Christmas!
More info: www.bunac.org/uk
Discover the Exhibitors
If you missed the Work Experience & Internship Fair, check out the websites below for more information about work placements and internships offered. Exhibitors included:
Thank you to all of the exhibitors and students that attended this year's Internship Fair!