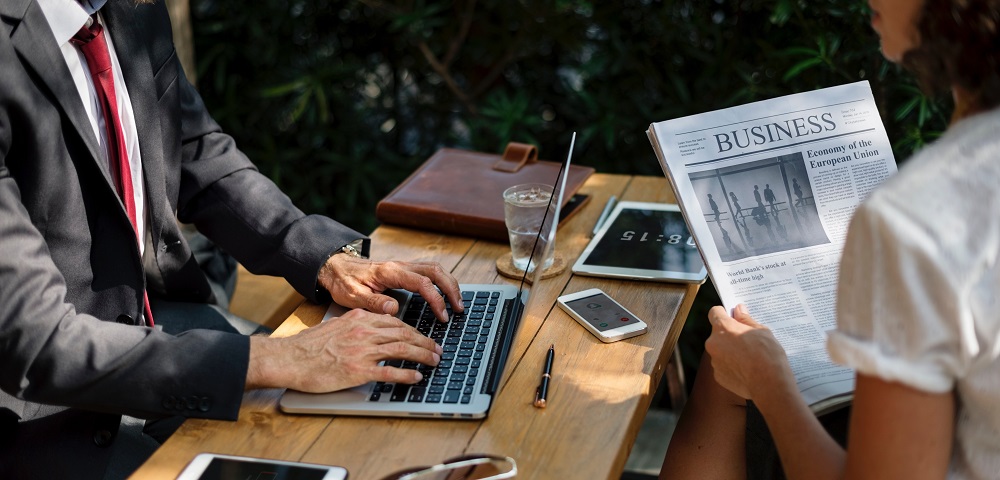 Demonstrating work experience in your chosen field alongside your university studies is becoming ever more crucial. According to a recent survey by The Times, the graduate jobs market has shown only modest growth of 1.8% and graduates with no work experience are highly unlikely to be offered graduate positions according to a study of graduate recruiters by High Fliers.
With traditional internships becoming more and more competitive, you may need to think outside of the box to gain those critical transferable skills and experience to put on your CV. So whether you're a first year or final year student, in preparation for the University of Surrey's Work Experience & Internship Fair this Wednesday 8th November, here are 5 different ways to get valuable work experience on your CV…
1. Traditional Internships
These are typically 8 – 10 weeks in length and give you a brief exposure to what it's like working for an organisation. Many global organisations have an official internship programme in place, most of which start advertising in September for students to start work the following summer, so the earlier you start looking, the best chance you have of securing what you want.
Increasing numbers of large graduate employers now have paid internship opportunities for first year undergraduates – the most recent Times 100 employers survey revealed over a quarter of companies offered these.
There can be a lot of competition for internships with big companies, and in most cases the selection process is similar to graduate level jobs. Maximise your chance of being offered an interview by getting advice on your application at the Employability & Careers Centre.
Don't forget that the University of Surrey offer a Professional Training Placement Year during the third year of study in most subject areas, partnering with over 2,300 organisations in the UK and overseas.
2. What's even better than adding an internship to your CV? Doing an internship abroad!
Working abroad can develop your language skills and understanding of other cultures. It can teach you to become comfortable communicating across cultures and shows employers that you are willing to push yourself outside of your comfort zone and take on a new challenge. It also helps you to stand out from other talented candidates and could open up further international employment opportunities. Finally, it's an amazing way to meet new people and gain a fresh perspective.
There are lots of websites and organisations that can help you find work experience abroad. Check out www.surrey.ac.uk/exchanges/outgoing/ which gives details on opportunities available through the Erasmus programme. AIESEC UK promotes global understanding through international exchange and offers international internships.
3. Vacation work experience
Another great alternative to the traditional internship is finding a paid job over the summer which can equip you with excellent transferable skills. For example, these jobs could be in tourism, children's summer camps or assisting at conferences or festivals.
Some of these opportunities may be abroad, giving you the opportunity to travel whilst building skills for your CV. For example, companies like CCUSA, BUNAC and USA Summer Camp offer paid work experience abroad as Camp Counsellors, Activity Specialists or Administrators, allowing you to develop communication, leadership, teamwork, cultural awareness and problem-solving skills – crucial when giving examples of skills and competencies during graduate applications.
4. Volunteering
Voluntary opportunities offer you the chance to give something back to the community and demonstrate your desire to make a difference for a cause that you care about. Importantly, because you are offering your time to an organisation, it can give you the unique opportunity to develop a completely new set of skills and experience, as well as build your network within that industry. For example, this could be your golden opportunity to develop coaching skills as a youth worker or PR and marketing experience by running a charity fundraising campaign.
A wide range of opportunities with charities or voluntary organisations can be found here:
https://do-it.org/ – a database of voluntary work by postcode and type of work www.ussu.co.uk/community/volunteering.
5. Develop Your Enterprise Skills
Employers value those who can demonstrate initiative and enterprise skills. Are you a creative thinker? Can you take an innovative approach? You may like to engage with Student Enterprise on campus, or consider joining the Enactus Society.
Maybe you've always wanted to start an internet business, build a unique new app or launch your own perfume line. Well now is the time to give it a whirl! Launching your own company demonstrates to employers that you are ambitious, creative, hardworking and resilient, plus it helps you to stand out and talk about something that you are passionate about.
And who knows, if it takes off, you may not even need that graduate programme!
Looking for an internship or vacation work for summer 2018?
Then come along to the Work Experience & Internship Fair on Wednesday 8th November right here on campus!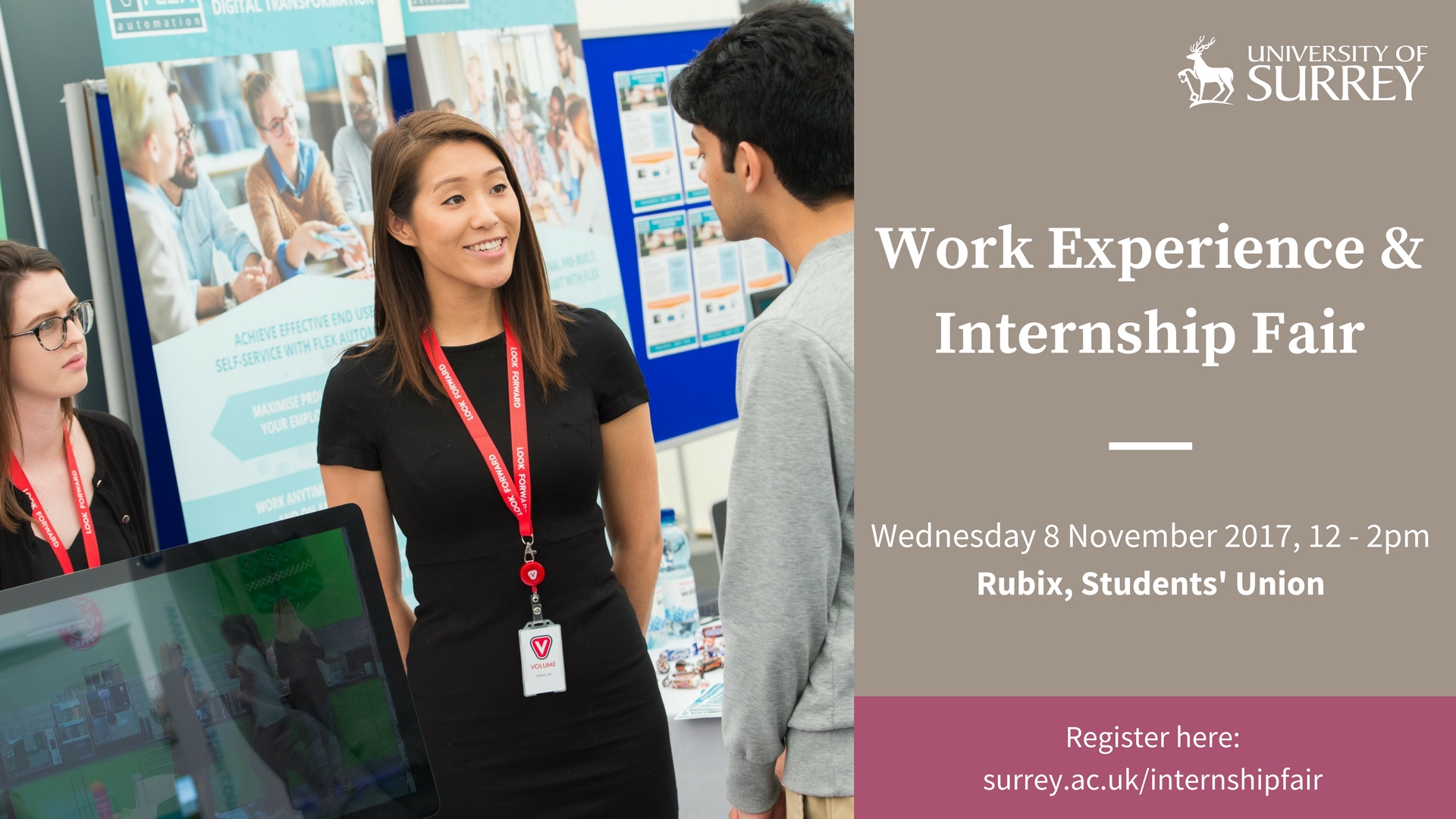 Where? Rubix, Student Union, University of Surrey.
When? Wednesday 8th November, 12 -2pm.
Register for your place here.