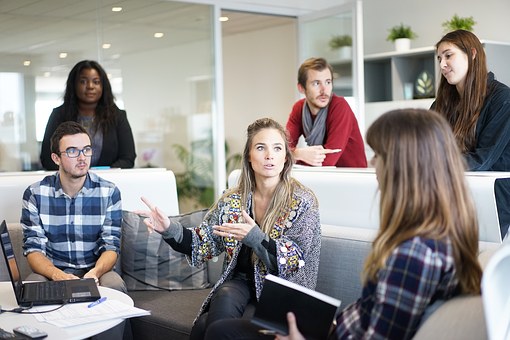 This year, Surrey is setting up a new Student-Led Projects scheme to support students to set-up and undertake projects to benefit teaching and learning across the University. Submissions are invited from all areas of the educational experience. Each of the successful submissions will be awarded up to £500 as well as support from the University to help develop plans. Submissions from groups of students are particularly encouraged. This is a great chance to enhance your CV, develop key skills, and make a lasting impact for students at the University.
We asked Professor Esat Alpay, Director of Learning and Teaching for the Department of Chemical and Process Engineering to explain.
What is the Student-Led Projects Scheme?
It's a way of capturing the great creativity and flair of our students by helping them to set-up projects to benefit their peers, the university or even the local community. Key advantages of many of the projects are expected to be for teaching and learning support and enhancing the student experience. The scheme basically involves some "seed" funding as well as giving students advice and support for project set-up and achievement of goals. Student-led obviously means that the project is owned and run by the student or group, but also the organisation and management of the scheme as a whole is run by the Student Union.
Why did you decide to set up this scheme?
A number of reasons really:
To better involve students in educational developments in the university.
To encourage truly innovative activities (and possibly even products) that are of value to student learning or personal and professional development.
To encourage student entrepreneurship and business acumen.
To enhance student employability skills.
Can you give me any examples of projects that have been set up by students in other universities?
There are some amazing examples that put some of our academic endeavours to shame. For example:
A project involving the construction of solar-powered energy kiosks in Rwanda that subsequently became a highly successful business and continues to provide project work for undergraduate students in the home university.
Community support projects that have become charitable organisations, such as the Raincatcher project for clean water supply in developing countries, the El Salvador project for rural community redevelopment and the RED Project Borneo for rural educational development.
For the support of student learning and teaching, there are examples of student-led IT and English-language support projects, as well as mentoring schemes for international and early-year students.
Students are also helping to create a stronger identity in an engineering faculty (involving several departments) through podcasts on topical matters as well as tips and words of wisdom from alumni, senior students and well-liked teaching and support staff.
How will you judge whether a project should receive the award?
Judgement will be based on criteria such as feasibility, potential impact and novelty; or more simply, is it a really good idea that could potentially benefit a significant number of students. The Student-Led Projects Board (SLPB), run by the students themselves and chaired by the VP Voice (SU) and the Teaching Quality and Valuing Teaching Group that reports directly to the Vice-Provost for Education and Students will work closely together for allocating awards.
What employability skills do you think students will get from
a) Making a submission?The submission can be seen as a mini "business case", drawing on communication and influencing skills, but will also draw on creative thinking, planning and possibly even networking skills to get the right group of team or information together.
b) Planning and implementing a project?Well obviously planning and project management are key employability skills, but depending on the nature of the project the sky's the limit here! Teamwork, leadership, commercial awareness, dissemination and marketing skills are some examples that come to mind.
What other reasons are there to take part?
Hopefully, with the SLPB, there will be a friendly, supportive and social network with like-minded individuals trying to "make a difference" in some way. More tangibly though involvement will look great on a CV, will broaden your network of influential people around the University (think reference letters!) and might even give you confidence, experience or impetus to kick-off a future business!
Is there anything else you would like to tell us about the scheme?
It's hoped that some of the projects will continue from one year to the next, being passed to different students for management as current members graduate! Depending on the nature of the projects, I would think there may be scope for greater University (or Faculty) support in some way, especially where there is a clear and significant benefit to student learning and teaching or employability. Over to the students to make this happen really!
How can students find out more about applying?

For more information and to apply please follow this link.
Contact me (e.alpay@surrey.ac.uk) with any further questions you may have.
What is the deadline?
February 2nd at 4pm.