We talk to former media student, Joe Pickover about his role as Deputy Head of Video at the UK's national news agency the Press Association.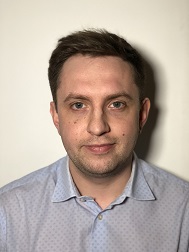 What is your role?
Alongside the Head of Video my role involves management of the video department. This includes scheduling the daily news agenda and video output, managing video team staff, organising contributions from departments and regions from around the UK, maintaining and updating our house graphics templates and regular communication with national and regional publishers from around the UK.
What are the main roles within the video department team?
There are a number of video roles at the Press Association. From dedicated video producers who film and edit news footage and video features, to multimedia journalists and photographers from all around the country shooting footage at events seven days a week. We also have social and viral teams dedicated to sourcing news and viral user generated content.
What is a typical day within the video department?
PA's video output operates 24 hours a day with the core of the team based in London and our night team based in Sydney. We start early in London, I am usually at my desk by 7am. The daily video output is scheduled from PA's comprehensive diary compiled by a network of journalists from around the country. This combined with video's own scheduling system means we cover dozens of stories each day culminating in hundreds of video edits filed to our customers every week.
Each morning our daily content schedule and planned news coverage is shared at a meeting involving editors from all of PA's editorial departments. From then on we are reactive throughout the day, making sure we get journalists and video producers to events and breaking news stories as they emerge.
It's a very exciting place to work. The varying nature of the news events we cover makes each day different.
What advice would you give to students keen to pursue a career in the video/film industry?
The best piece of advice I can give anyone is to get your foot in the door early. Send your CV off to news companies and video desks and get some work experience while you are still studying. Then by the time you graduate you'll not only have a better idea of what is out there, but also some contacts in the industry.
Reach out
If you would like to have a conversation about a potential career in video feel free to drop me a line. I was once a graduate looking for a video role not knowing exactly what my options were, so I am more than happy to answer your questions.
Twitter: @Jpickover