Karolina Sichma, Nutrition and Food Sciences, was named FHMS winner at the Placement Student of the Year awards. She tells us about her year.
When I started my Food Science and Nutrition course at the University of Surrey, I didn't know what I wanted to do during my placement year or after getting my degree but I knew that the placement year was a great opportunity to gain experience. In the first semester of my second year I applied for around eight placements. In December I was invited to an assessment centre but did not get the role. Later on, I applied for the Sainsbury's placement which appealed to me because of its central London location, variety of tasks and opportunities and the fact that Sainsbury's is a recognised company. The process involved completing online tests, a telephone interview and a face to face interview. There was no assessment centre but the interviews involved short and long presentations on a given topic and technical questions. When I received the information about being accepted for the role, I was extremely happy and relieved as the role seemed to be perfect for me.
I started my Own Brand Technical Placement in Sainsbury's Store Support Centre in the Meal Solutions team, where I stayed until the end of my professional training year. The first day involved many training sessions, introductions to the company, role and other general meetings. I was also introduced to my team and learnt my way around the building. The training period continued for almost two weeks and after that I was slowly introduced to my role. Although each day in Sainsbury's was different, there were many things I did on a regular basis. I visited different factories and a strawberry farm. I accompanied audits, pre-production and production visits as well as administrative tasks, including approval of the ready meal packaging artwork, analysing complaints and attending important meetings.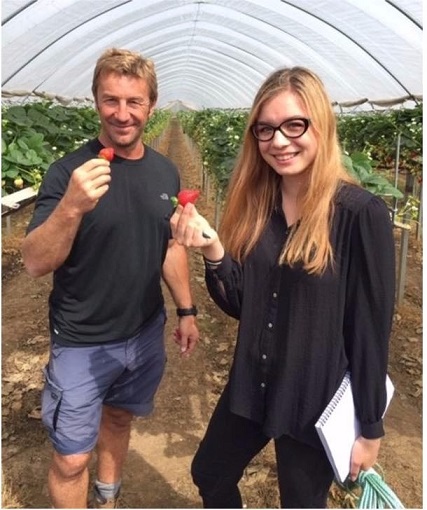 During my placement I was responsible for three main projects. Two of those were focused on cooking instructions in store and on the back of pack of three ready meal ranges. I created additions to internal documents on how cooking instruction validations should be completed, including a template to optimise quality and convenience while ensuring product safety. I also approved the artwork for those products. Completed benchmarking lead to creation of new brand standards. The projects involved leading meetings with the senior team and external organisations.
Seeing the products I have worked on in stores and online was one of the main achievements of my placement. However sometimes, especially in the beginning of my placement, there were many situations in which I didn't feel confident. The key thing I learned is that being able to rely on your manager and other colleagues is extremely important as they can provide support and advice because they have probably been there before.
During my placement year I discovered that I have a good attention to detail and need to gather sufficient evidence in order to be able to stand my ground confidently. According to my managers, I have significantly developed professionally and also personally. They were very proud of my achievements and the way I was able to handle difficult situations by the end of my placement year. The experience itself definitely developed my technical skills, confidence, professionalism and the ability to present in front of many important people. My time management skills have also developed, which is extremely important in the final year of university. Furthermore, during my professional training year, I had the opportunity to see many of the things I'm learning about in my final year, which helped me to understand them quicker.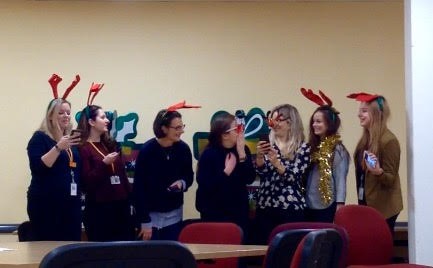 After working in the technical team I decided that I wanted to be a food technologist in the future and will probably come back to Sainsbury's after I graduate. If someone asked me what advice I could give to second year students who have not secured a placement yet, I would say: Keep looking until the last minute! Doing a placement is the best choice I have ever made. Once you start your placement, never be afraid to ask questions. People are usually very helpful and understanding. There is never going to be a time in your life again when you will be forgiven for not knowing what to do so use it. You're there to learn.