Rosie graduated last year and reflects on her journey from graduating to attaining her current role at Visit Britain. 
My first steps after graduating
After graduating from university, I was at a loss of what to do next, I decided to take a break to have a rest and to figure out my next steps. During that time, I focussed on passing my driving test and volunteering as a website consultant for a friend's business.
The application process
Placement year had prepared me for the application processes and how long they can be! However, it was interesting to see all the different kind of jobs that were out there and there was more on offer than what I had been expecting. Although the applications were long they did vary with the questions they asked, this allowed me to build up a bank of my experiences which I could use for other applications and interviews.
Despite submitting countless applications, I found a job in an unexpected way. Or, rather, a job found me. I had kept in touch with the team that I worked in on my placement year, so when they were looking for a temp to come in to clean the database they asked me if I would be interested.
Seizing opportunities
Now, cleaning the database wasn't one of the most exciting things I had to do whilst I was a Communications Assistant there. However, it was a good opportunity to fill in the gap that I was trying to fill with volunteering since I had graduated.
Even though I was just hired to clean the database, I knew there were big projects coming up and I offered to help with them. This then lead to me being part of the Events team and managing our stand and stand partners at ITB Berlin, the biggest trade event in the tourism industry.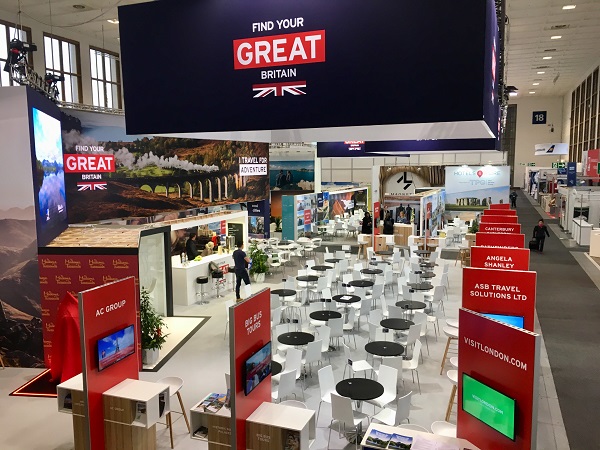 Once the event had ended, I then joined the Project Management team on the GDPR project which had been the driving force behind the initial database clean up in the first place. Following that I am now working there on a longer contract in the Technology team.
By taking a temporary job which wasn't necessarily what I wanted to do, I have had opportunities to work my way up through different teams and have the chance to figure out where I want my career path to go.
Keep an open mind
When you graduate it is important to be as open minded as possible, the job you get when you leave university doesn't have to be the one you stay in for your entire career. It may even open your eyes to an industry or role you had never considered before.
As I decided to take a break there were times where I felt I was behind everyone else, as I was seeing my friends get accepted into graduate schemes and jobs. At times like this it is important to remember to keep going, because the only way you won't find a job is if you stop looking.
Thank you Rosie for sharing your experiences. Good luck to recent graduates as you begin your journey, please see below for further information on how we can help.
Resources