Welcome to all our new first years #SurreyFreshers18. It's great to see the campus so busy!
The Employability & Careers Centre have had a busy summer making sure we are ready for you so here is a brief introduction to the centre, and how you can get involved in your first year here. There is also an exciting opportunity to register on our brand new Employability Award and to get involved in our #WhatisEmployability campaign.
Here are the top five things you should know about the Employability & Careers Centre
1. Where are we?
Last year students told us that the Centre was hard to find, so we have covered the Centre with blue window stickers and are easy to locate now. We are the characteristic building in the centre of campus wrapped in blue! We are next to accommodation and opposite student services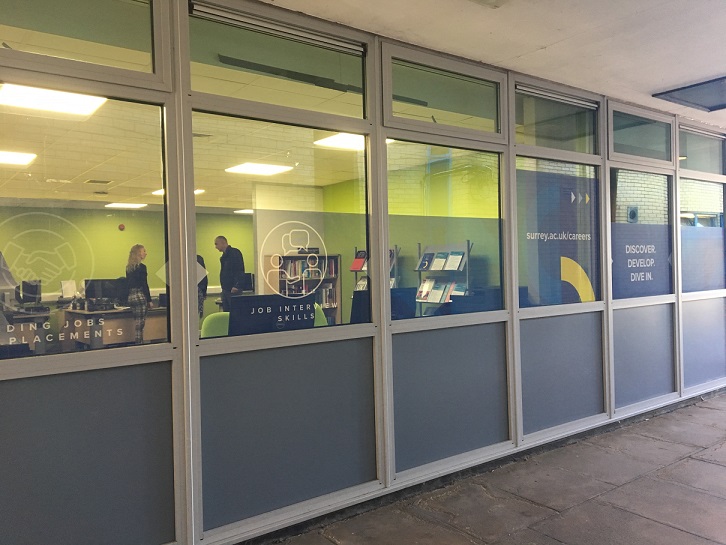 2. What is Surrey Pathfinder?
Surrey Pathfinder is our online service which can be used to
Take assessments to find your motivations, skills and strengths
Surrey Pathfinder is available online here and is also available as an app which you can download from the app store or google play.
3. Events to know about
Every year we run a full calendar of events where we invite employers in to run skills sessions and take part in our careers fairs. Employers who run skills sessions at Surrey include DeLoitte, McLaren, Google, Microsoft, BMW, PWC and Morgan Stanley. Look out for our newletter to keep updated on our events or have a look at the Events section of Surrey Pathfinder.
Autumn Careers and Placements Fair: 10 October          
Large fair with over 130 employer stands: Book here
Part time and Internship Fair: 24 October         
Mini fair with around 30 companies: Book here
Technology Fair: 30 October         
Mini fair with 30 technology companies: Book here
4. Employability Award
This year, the University of Surrey are piloting an Employability Award, which is open to first and second years. This is a great opportunity for you to gain recognition for activities that build employability skills. Discover more by reading our Award blog which is coming later this week. Find out more.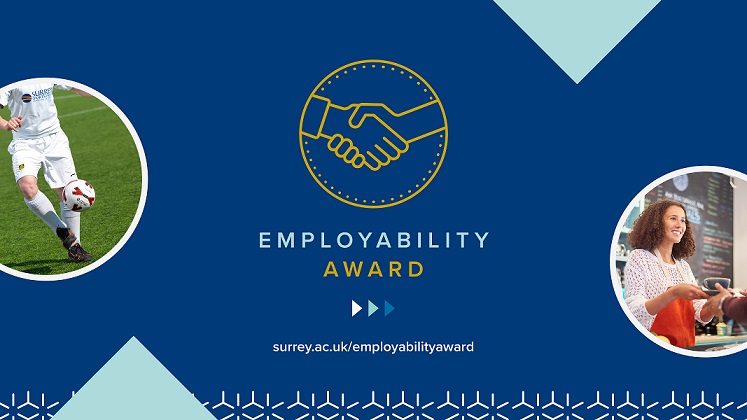 5. Take part in our employability campaign
The interior has also had a makeover. We have some fun furniture and computers for students to use for job searching and CV work. We have got a statement green colour on some of our previously magnolia walls BUT we do need some help with our main wall. We would like to create more of a feature of this wall with YOUR input. We would like you to answer the question 'What does employability mean to you?' The results will be made into a mural design for this wall.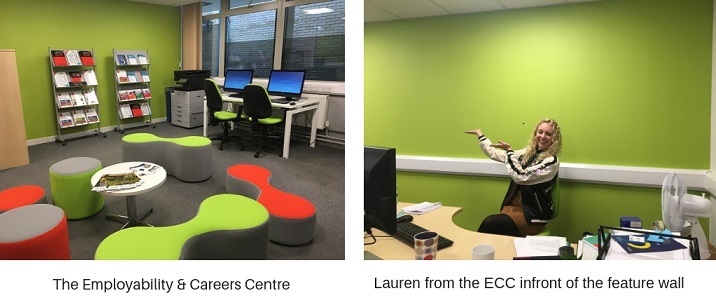 What does Employability mean to you? – How you can tell us
You can drop into the centre and answer the question on our thought board
Tweet us on @careerssurrey with the hashtag #WhatisEmployability
And Finally
We look forward to seeing you! Come and find us on our Welcome week stand or drop into the centre.
Don't forget to follow us on Facebook and Twitter to keep up to date with all our news and events.