We had a quick catch up with Careers Ambassador, Ahmed – second year Chemical Engineering – to find out what he is looking to gain from attending the fair.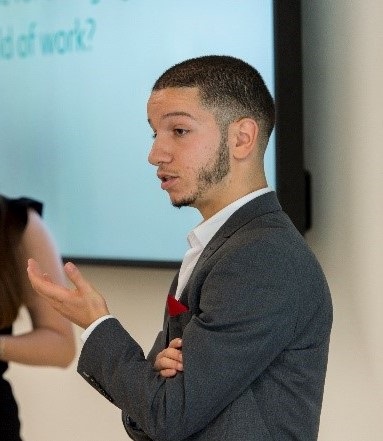 Is there a placement as part of your course?
I am looking forward to hopefully take on a placement next year. Doing a placement will be an interesting shift to the real world of work, applying the skills and theory learnt at university in the workplace.  
What type of placement are you looking for?
At the moment, I am keeping my options open, with particular interest on energy, water treatment and consulting.
What are you hoping to get from going to the Fair?
The Fair will give me the chance to network with employers and note some of things they look for in students. Furthermore I would like to learn more from recent graduates and current placement students on how they getting on. 
Are there any companies that you are looking forward to meeting at the fair?
I have checked out the placement and graduate schemes of PWC, they seem to have a great emphasis on the learning and the development of their employees. This is something I really value. Another company is Aldi, they have a very rewarding graduate scheme, you get an Audi A4!!!
What do you want to find out from the companies you are interested in?
As well as the training provided, I would like to sense the culture of the companies and the work-life balance of the employees at these companies. 
ECC Note: To book your place at the fair, please click here.