This guest blog has been written by Jocelyn Chandler-Hawkins from Student Enterprise, the University of Surrey team who provide enterprise support to students and graduates.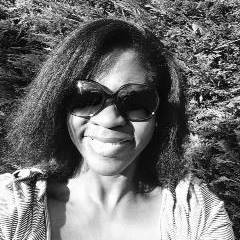 What is Student Enterprise?
The University of Surrey's Student Enterprise team offer practical business support to entrepreneurial students and alumni* from all disciplines who aspire to run their own business, and develop enterprise skills for during university and beyond. Some students come to us with an idea that's needs development to turn it into a business whilst others approach us for guidance on how to get started. You don't have to start a business to work with us as we offer other opportunities to explore the world of enterprise and being entrepreneurial.
What opportunities do you offer?
Firstly, to encourage enterprise skills we offer a range of FREE skills session to help you to increase your experience. Topics covered include:
The Art of Public Speaking – conquer the fear (brilliant to help you to deliver presentations and pitches)
All About You understanding your working style (great for developing your style when working in teams)
Success as a Freelancer (invaluable when deciding on your post university life) and lots more.
What about those who want to start a business?
For those wanting to start a business, we offer one to one sessions to discuss what stage you are at and the next steps plus the skills sessions. We can also link you to a business mentor from outside of the university to help you to trouble shoot issues and to develop your business confidence. Throughout the academic year we offer funding opportunities supported by our sponsors, Wates Enterprise Trust and Santander bank. We also support students who want to apply for a Tier 1 visa scheme to start a business. We help anyone applying to formalise their business idea and sign post them to the team that can help with their Tier 1 visa application.
Where are you based on campus?
We have two dedicated student spaces – the Innovation and Enterprise cubes which sit either side of Unitemps. Once you are engaged with us and receiving support, we can arrange for you to use the enterprise cube to run your business. It is a dedicated co-working space to work and network with like-minded individuals to share ideas in a creative environment. The innovation cube is where we hold the skills sessions and once you are engaged with us you can book this space as per your business needs. We also have an administration office in the Rik Medlik building where you will find the student enterprise team and further information.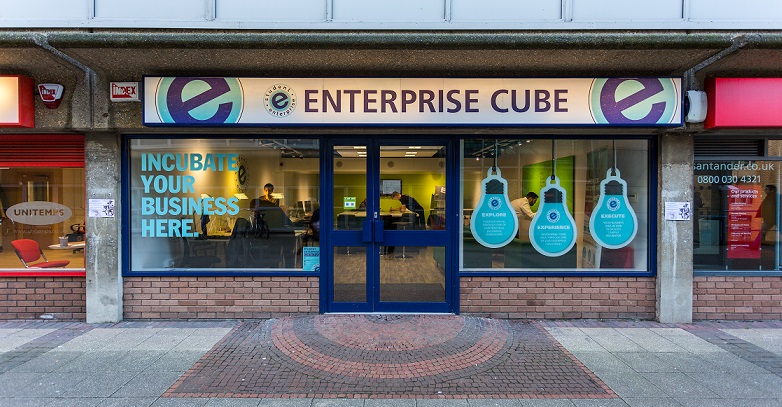 How can I get involved?
You can sign up for our FREE skills sessions on our Eventbrite page
You can also visit our website for further information
If you have an idea you'd like to discuss further you can Book 121 with Howard Duffy our student officer
We look forward to supporting you.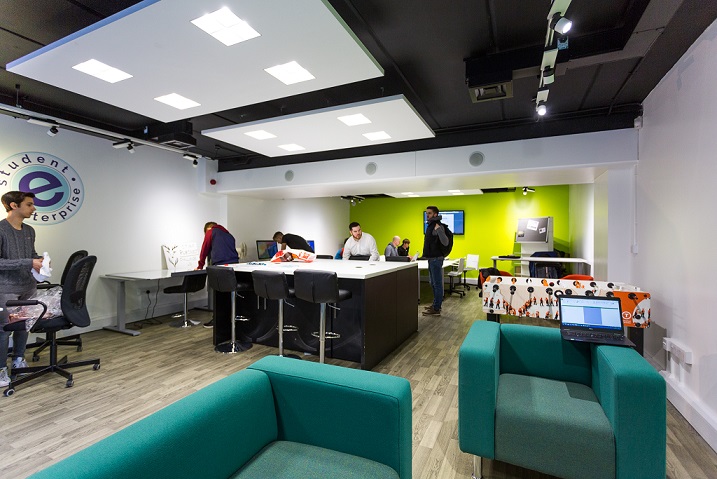 Further Reading on Surrey Pathfinder
*Alumni up to 3 years of graduation who have engaged with Student Enterprise during studies at University of Surrey.