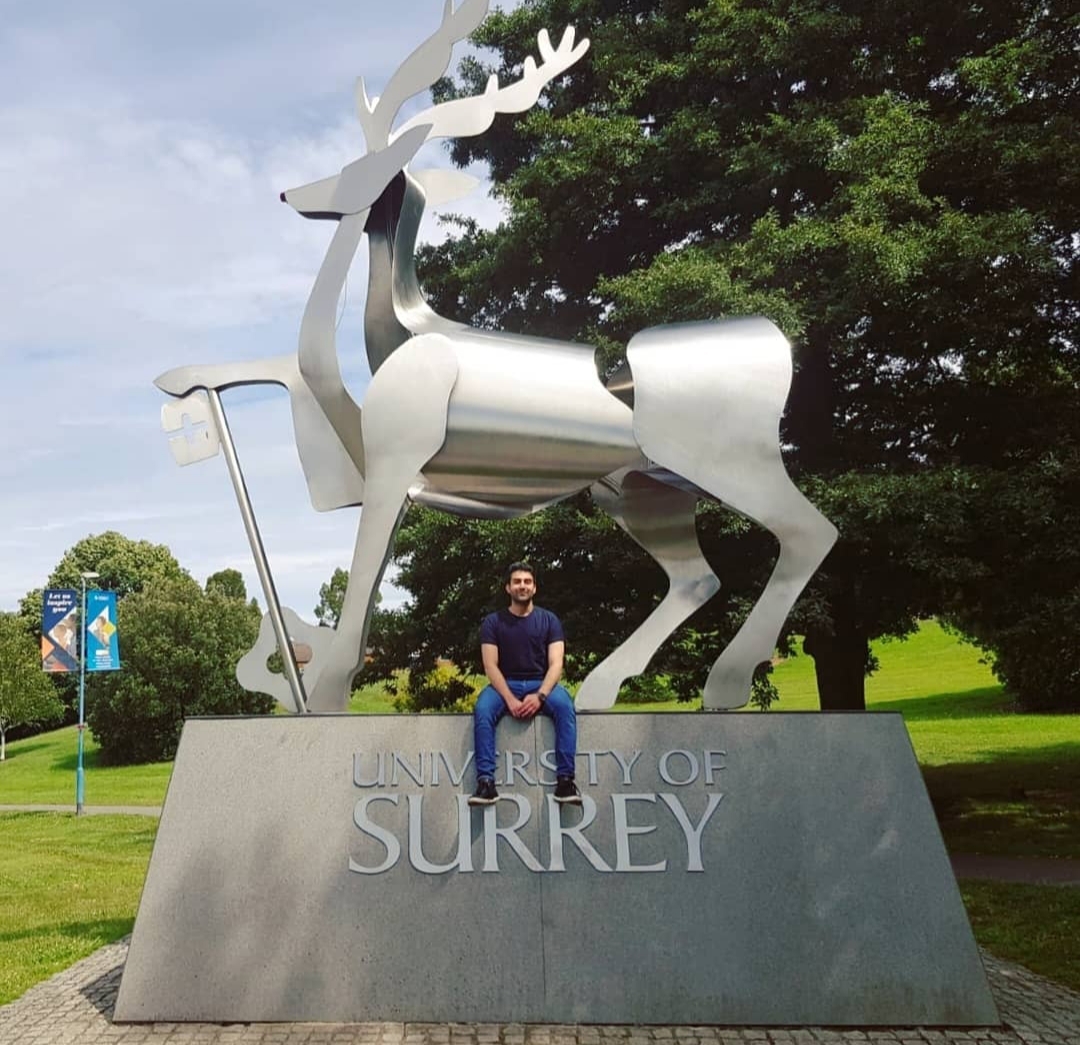 Hi, I'm Yusuf. I graduated from Surrey this year with an MEng degree in Mechanical Engineering. I recently won an award after completing my final year project (dissertation).
What are the Global Undergraduate Awards?
The Global Undergraduate Awards is the leading undergraduate awards programme. It recognises top undergraduate work from universities around the world. The goal of the awards is to connect the brightest students and graduates to give them the confidence to acknowledge their talents. Students can submit their work to one of 25 different categories, which represent a wide range of academic disciplines. The entries are anonymously assessed by a panel of international academics and industry experts. The best 10% of work is shortlisted as Highly Commended, and the top submission in each category is the Global Winner.
Why I decided to enter my final year project for the award
I came across an advert for the awards whilst doing research for my project. I read about the awards and thought that it would be worth a shot at entering. I knew it would be tough as this competition attracts top students from across the world. I never thought that I would be recognised as among the top 10% of entries for Engineering worldwide!
What my project focused on
My project title was: 'Investigation of the Capabilities of Elastography.' I have always been interested in medical engineering as I am fascinated by how engineering techniques can be used to examine, diagnose and provide treatments for patients. My project examined the medical imagining technique of elastography, which is used to diagnose diseases such as cancer. The technique maps the elastic properties and stiffness of tissue in the body. The main concept is that determining whether a tissue region is hard or soft will indicate the presence of disease.
I evaluated different elastography techniques, investigated their advantages and disadvantages and analysed existing literature. I created my own simulations and finite element analysis (FEA) models to investigate the limits of elastography. Due to COVID-19, some of my planned project work was unable to be conducted in the lab so my project was purely simulation based. I really enjoyed working on this project and one day hope to take it further, perhaps if I was ever to pursue a PhD.
There were entries from 380 universities around the world
As soon as I finished my work and submitted it to my supervisor on SurreyLearn, I entered it into the awards. This year there were 4,148 submissions from students from 380 universities around the world, so the competition was very tough! I remember being very nervous on the day that the results were announced. I was so thrilled that my project has won the Highly Commended Award, which means it emerged as among the top 10% of entries submitted into the Engineering category across the world. I was one of only 4 students in Europe to achieve this.
How to enter your work for the awards
Entering the awards gave me confidence that the work I have done was of quality and can stand against top engineering students globally. I would highly encourage other students to enter the awards. It may be a long shot but you could win and have your work recognised as being world-class!
You can find out about submitting your work for the 2021 awards here.