If you are considering a career in teaching, before you apply you need to do your homework!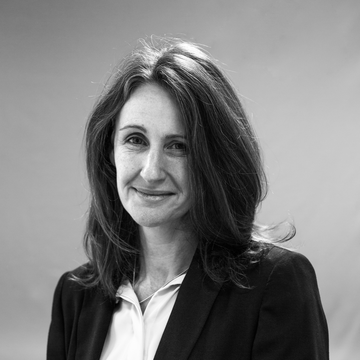 You need to think carefully about what you want from your career, the kind of environment you feel you would thrive in and the skills you have to offer and are looking to develop. You then need to research what it really means to be a teacher and reflect whether this matches with your skills, desires and expectations.
Krissy Taylor from the i2i Teaching Partnership SCITT explores ways you can answer the question "Is Teaching For Me?" and provides guidance on things to do and think about before you apply.
1/ Understand the role of a teacher
As a secondary school teacher you will teach pupils aged 11 to 16. Specialising in a particular subject, you will plan, teach and assess lessons in line with curriculum objectives. You will aim to create a healthy culture of learning in your classroom and department, and will support, observe and record pupils' progress.
Teachers must keep up to date with the latest developments in their subject area, new resources, methods and national objectives. The role also involves liaising and networking with other professionals, parents and carers, both informally and formally.
Career progression may be through a specialist curriculum or pastoral role, or by moving into leadership. You may become a head of department, head of year, or deputy or head teacher. You may run a cross-curricular area, such as special needs, or become a subject or professional mentor. You could take on additional responsibility as a leading practitioner, sharing excellent classroom practice, knowledge and expertise.
2/ Research the skills great teachers display
Teaching is a career where you are immersed in your subject every single day and are making a lasting difference to young people's lives. To be a great teacher you need to be hugely passionate about your chosen subject and want to share that passion. Inspirational teachers demonstrate great knowledge, enthusiasm and love for their subject, so it is worth considering what it is that makes you love your subject and why it is important to you.
Teaching is an academic career and there will always be new things to learn about your subject; great teachers embrace this look to continually grow and develop their skills and subject knowledge. Ongoing professional development and regular observation provide opportunities to grow and learn from more experienced practitioners. Great teachers are reflective practitioners and a growth mindset is part of the foundation of teaching.
As a teacher, you will face a host of competing demands and challenges – no two days in teaching are the same. Great teachers need to be well organised and have strong administrative skills to enable them to manage multiple tasks effectively. Teaching is absolutely not your regular nine to five! Yes, there are the long school holidays but teaching is a consuming role that takes real commitment and dedication. You need to have the flexibility, stamina and resilience to be able to cope with multiple demands and tasks.
Classroom and behaviour management is a critical skill so having patience, being respectful and authoritative, as well as having the ability to deal with issues professionally are traits that all great teachers demonstrate.
Teaching is about communicating new and complex ideas in a structured way that allows students to learn and the ability to communicate clearly, positively and effectively is essential. You need to be driven to work hard and with creativity to find ways to make learning exciting, enriching and accessible. A great teacher will show a genuine interest in individuals and treat each individual with significance and respect. Good teaching practice is built on the working relationships developed between the teacher and students.
3/ Consider the work environment
Schools are unique places! They are a fun, busy, challenging and ever-changing place to work requiring high levels of energy. They are a social workplace that requires a social person.
The obvious yet critical question is 'do you want to work with children/young adults?'. If you aren't able to answer this question with a categorical yes then teaching is not the career for you. You will need to be happy to work with children every day and have the energy and enthusiasm to meet their needs – to support them, listen to them and do your best for them – even when meeting resistance.
4/ Be clear on why you want to become a teacher
Teaching is a challenging profession, but the rewards and benefits far outweigh these challenges. Many people feel drawn to the profession so they can directly impact the lives of their students and "make a difference", but it is important to be genuine and clear on what your own personal motivations are for joining the profession.
5/ Arrange some School Experience
School Experience offers you the chance to observe and reflect upon teaching and pastoral work, and the opportunity to talk to teachers about day-to-day life in a school. It will strengthen your teacher training application, give you observational experience prior to interview and help you decide if teaching is right for you.
To find out ways of gaining school experience whilst schools are closed you can read the i2i Guide to Gaining Virtual School Experience and watch our A Day in the Life of…. Videos
To find out more about teacher training with the i2i Teaching Partnership SCITT contact Krissy Taylor: ktaylor@weydonschool.surrey.sch.uk