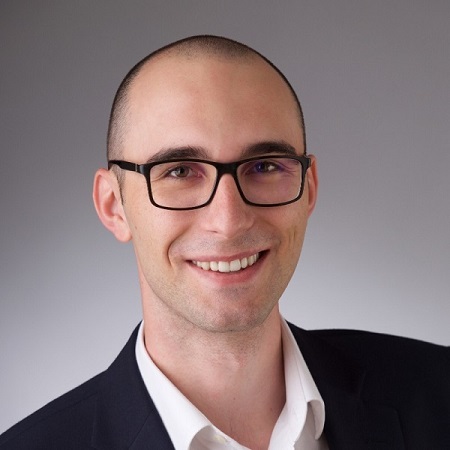 Hi, my name is Aron, I am currently on the final year of a master's degree in chemical engineering, and I will be graduating in 2022. I chose to study this subject at university because I was always interested in mathematics and chemistry, and I wanted to apply these skills to solve problems in the world.
I was able to do just this by going on a professional training year after Year 3 of my studies. My placement host organisation was global specialty chemicals company W. R. Grace and Co., specifically their site in Worms, Germany.
What did I do throughout my placement?
In the first 6 weeks, I went through a training period, during which I learned the techniques used at the laboratories to analyse catalyst samples. I worked together with lab technicians, which made this time a great opportunity to get to know my colleagues a bit and practice my German!
After the training period, I was assigned a project, and had regular weekly meetings with my supervisor about it, which felt very official when compared to my studies at university! I also received a lot of safety training, which is at the heart of all work carried out at Grace.
I was then ready to start my project, in which I worked on a new, custom laboratory-scale unit. I did many initial tests on this unit, both together with colleagues as well as independently. The test results will be used to make changes and improvements to the unit when another student from Surrey will be taking over the project after me.
What did I gain from my placement?
I have gained a lot of new technical skills and knowledge and have applied what I learnt during my studies as well. A lot of my transferable skills, like communication and teamwork, have also been developed. I have also undergone lots of personal development, as this experience of living abroad has expanded my comfort zone and made me consider many more options for my career after graduating this year.
I encourage everyone to do a placement training year, especially one abroad, because it can help you develop in many ways in very little time!
What can you do to get a placement?
For those who are not yet planning to apply to placements, there is a lot you can do now to help your application process in later years. I recommend getting some work experience, as it helps you stand out. If you have no work experience, other experience like volunteering, societies, and positions of responsibility also make you stand out. These will all make you more confident and will enhance your CV.
If you are applying this year, I recommend starting early, and making use of the employability resources provided by the university, such as CV check-ups and practice interviews on Surrey Pathfinder.