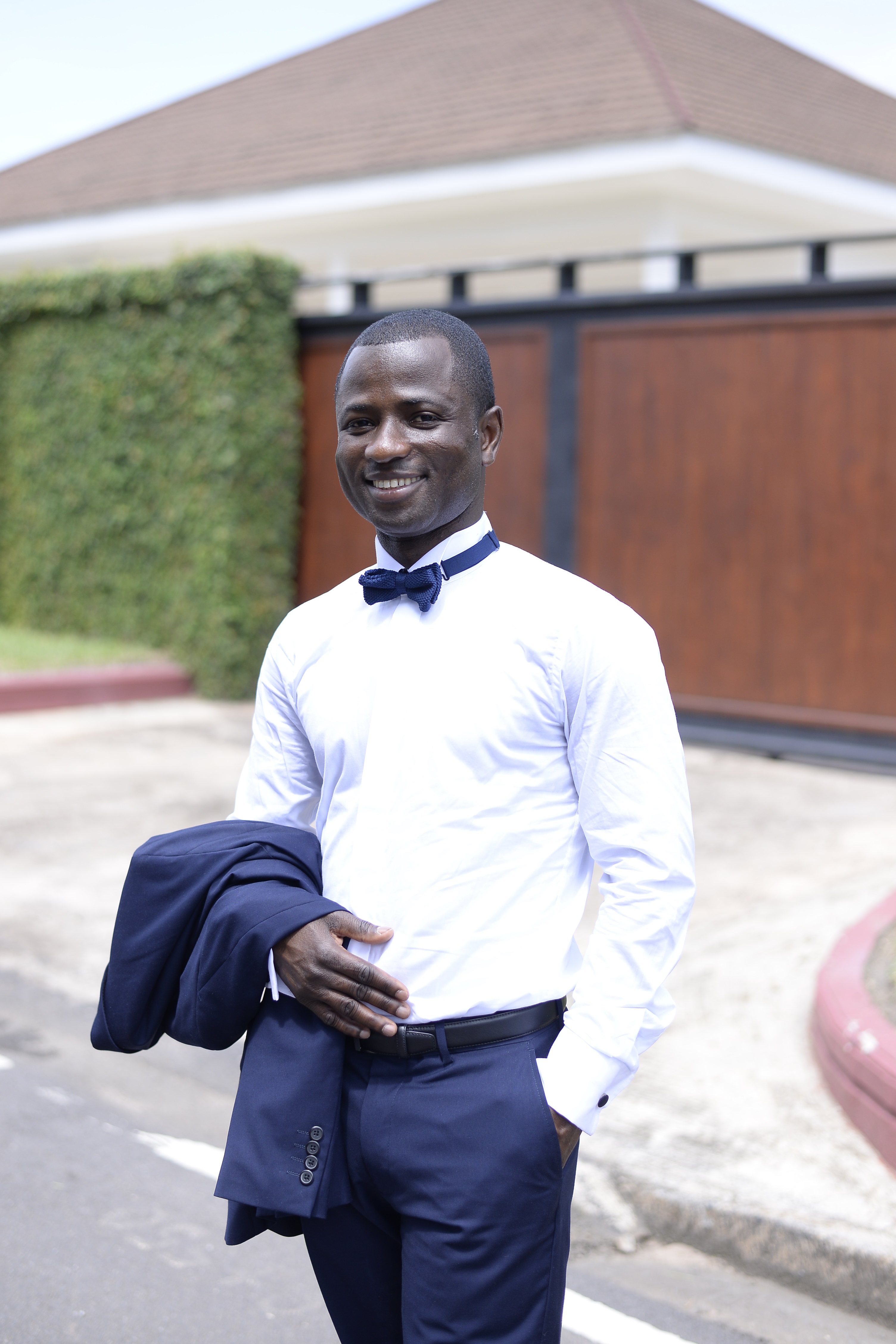 I was not sure which university to enrol in after receiving four unconditional offers through UCAS. One of the key criteria for which university to select was which one would offer me the best placement support and experience. After attending one of Surrey's Open Days, not only was I convinced that Surrey was the place for me but also somehow I fell in love with the slogan of "Wonderful things happen here". Who doesn't like wonderful things?
I knew right from the onset before even enrolling at Surrey the importance of personal and professional development. Aside from the competitive edge that investing in professional and professional development brings, it also enables individuals to maximise their potential and opportunities. Likewise, it also helps to hone and improve skills, competencies as well as to gain practical knowledge and experience while accelerating personal and professional growth.
I was convinced right after that Open Day that Surrey had a lot to offer; so, I accepted the offer from Surrey and, of course, added a placement year to my course of study. I am not disputing and downplaying how difficult and stressful it is to secure a placement opportunity because I had my share of it. But for me, not getting my placement done was not an option. It was more of a do or lie affair for me.
Applying for roles at the Big Four auditing firms
Until my placement year, I had wanted to pursue a career in auditing so my focus during my initial placement search was on the big four auditing firms. I did apply to three out of the four and got to different stages of their recruitment processes. With one of them in particular, I got an email indicating that I was successful for the next stage (assessment centre), but they were waiting for other applicants to come through that stage. Then I later received another email that said I was not successful to go to the next stage. The frustration at this point was real and nerve-wracking, but I never gave up or caved in.
Exploring alternative options for my placement
This made me start exploring other options. Having talked to Heidi at the Business School, and with the lovely advice that she always gives, I decided to email the then Chief People Officer at King's College Hospital NHS Foundation Trust asking for an opportunity to do my placement within the Trust.
For clarity, the hospital has a lot of placement opportunities for nursing and medical students but not for accounting and finance students like me. I was fully aware of this, but I just decided to give it a go. After all, I had nothing to lose. That's all that I did, and a couple of weeks later, I was sitting in front of the Deputy Chief Financial Officer and the Director of Financial Management Information and Analysis of the Trust. The meeting lasted for not more than 20 minutes, and by the end of that meeting, they had agreed for me to do my placement within the finance department for 13 months, commencing from July 2020 to July 2021.
This happened before the Covid-19 pandemic started. So, like many other students, I started to wonder if my placement would go ahead as planned or not. Luckily for me it started as planned. I was supposed to finish in July 2021, but the department extended it to the end of September.
My 15-month placement at King's has been an incredible journey
By using Noel Burch's hierarchy of competence model and reflecting on my learning experiences throughout my placement journey, I can confidently say that when I started my placement I was unconsciously incompetent when it comes to areas such as how the NHS financial regime works. I also had different assumptions about what the finance team does in the Trust. Despite the incompetence, I was desperate to learn and improve.
Through perseverance, I can now say that I have been able to move from that stage of unconscious incompetence to becoming unconsciously competent. I understood what was required of me and my team in terms of delivering the Trust's strategic objectives and became confident in most of the tasks that I performed. I have also learnt a lot about the NHS financial system and its role within the broader NHS strategic objectives as well as the challenges associated with delivering those objectives. However, I must say that getting to this stage of the competency hierarchy has not been easy. I had to go through a steep learning curve especially for the first couple of months.
My experience of change during my placement year
The initial plan for my placement was to move from one team to another within the finance department, but I ended up working in only two teams. It was my idea to stay with my last team to gain that deeper knowledge and insight that only comes by practice.
I experienced two organisational restructurings during my placement year. One was when the Trust changed its operational model into a site-based structure, and the second was when the finance department also redesigned its structure in line with the Trust's new operational model. The finance department also changed its financial system last year, and I had the opportunity to experience and be part of that change.
What I learnt from these restructures include the important role that effective planning, excellent communication and training play in any strategy for managing change at all organisational levels. Moreover, I was able to come up with innovative ways of solving problems and improving efficiency and service delivery at work. Likewise, I supported my team during month/year-end and responded to queries from external auditors during the Trust's 2020/21 statutory audit.
Key takeaways from my placement year
Building on my strengths and confidence and developing new competencies and skills.
Gaining a broader and deeper understanding of NHS Finance and hands-on experience of the processes, procedures and systems involved in processing financial information and auditing.
Producing robust and timely financial information and reports to aid decision making.
Building professional networks and contacts.
Achieving 15 out of 36 months' practical work experience for my ACCA Practical Experience Requirement.
Applying theories in practice.
Returning to Surrey after my placement
Now as a final year at Surrey, I cannot gloss over how my placement year has helped shaped my focus, priorities, knowledge and skills by affording me the opportunity and the awareness to reflect critically on the career path I now want to pursue.
I also believe strongly that the professional experiences that I gained have enabled me to approach my final year with a different perspective and with the right level of thinking. Most importantly, there is absolutely no doubt that the past fifteen months have offered me the most interesting and exciting learning experiences towards my journey of becoming a professional accountant.
Last but not the least, I am now a permanent staff within the finance department, having secured a full-time graduate role as a Financial Management Transaction Officer. My new role started on the 1st October, which I am now combining with my final year at Surrey. Combining these two full-time roles is tough and challenging, but I am not worried about getting a job after Surrey as I already have one. I am thrilled to be part of the amazing work that my team does to help improve and save lives. I am now looking forward to the brighter future ahead!
Wonderful things happen here, indeed!