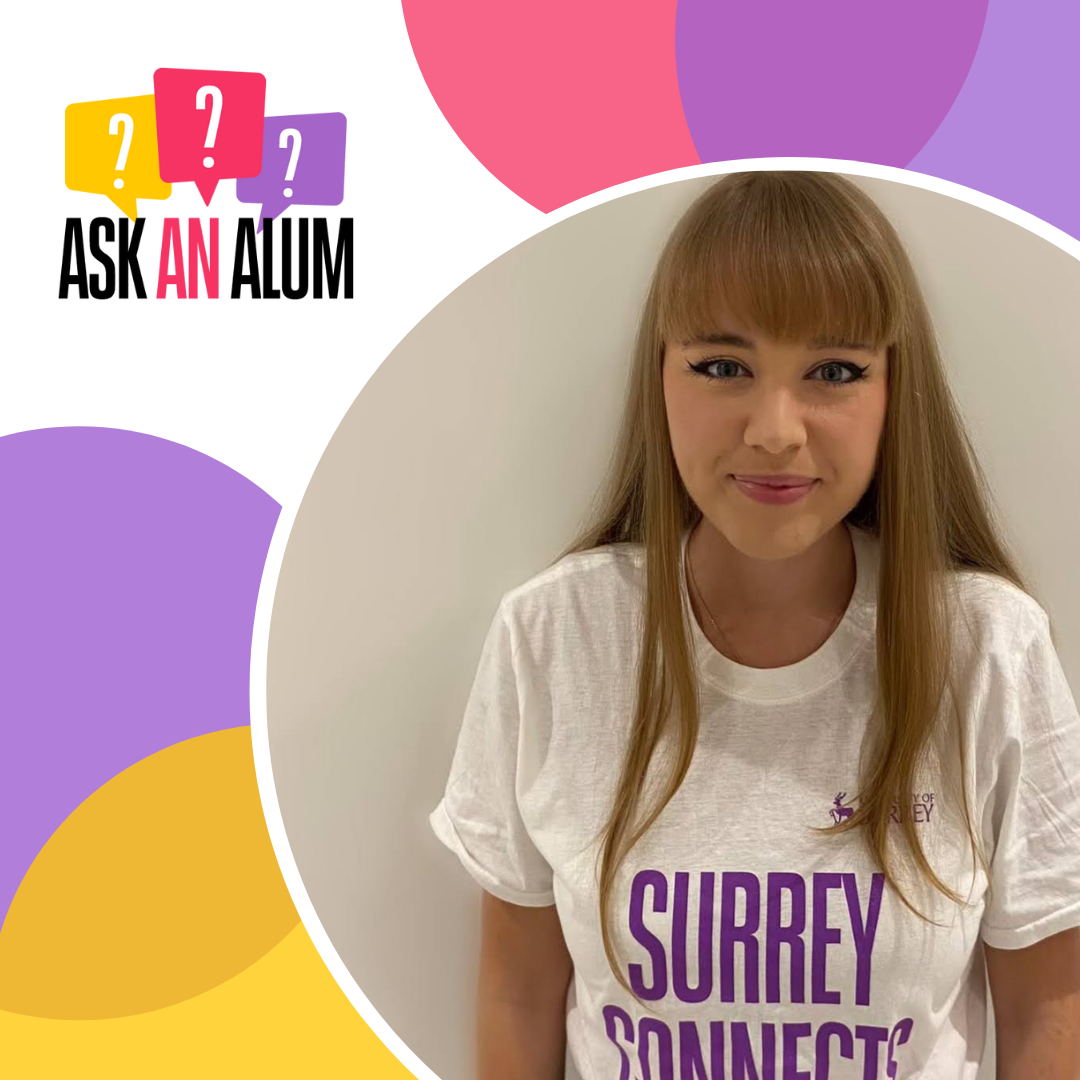 Networking is an integral part to navigating your early career path and your life-long employment. Which is why I (Laura, a final-year English Literature with Creative Writing student) wanted to talk to you about the dos and don'ts of networking to ease any anxiety you may have…
What is Networking?
"It's not what you know, it's who you know." This well-worn saying is very true. Networking is simply making professional contacts and creating a mutually beneficial relationship. It can be formal or informal, and it can take many different forms. It could involve giving or getting business cards at networking events, talking to people in the workplace from different teams, making use of contacts you, your friends or family have, or using SurreyConnects!
Isn't Networking Scary?
Not at all! While putting yourself out there might not be for everyone, there are ways you can make it work for your personality. If phone calls make you anxious, emails will be your best friend! If you're a bit more to the point, pick up your mobile up and make a call. Confidence comes from knowing what you're doing. Here are a few dos and don'ts of networking to help you:
DO…
Communicate With Purpose: Often, the people you're connecting with will be busy. You should try to communicate with purpose and make it clear to the other person why you're reaching out. Do you want to pick their brain on interview techniques or would you like to learn more about their company? Having a clear reason to reach out will make the conversation less awkward.
Be Appropriate: Ensure you communicate with respect. This means using professional and respectful language and not crossing any personal barriers.
Be Personal With Communication: Remember a few personal details with each contact you make and lead your conversations with these. For example: 'Hey (first name), it's been a while! I wanted to check in and see how you're getting on with your promotion. How are you?' If you need to write this down somewhere, go for it!
Keep in Touch: It's all very well knowing the person, but if you haven't got a relationship or rapport, asking for help or favours can be tricky. Set yourself reminders every few months to shoot them a quick email, text or call. Occasionally checking-in will pay off when you need it most!
DON'T….
Just Talk About Yourself: Remember, this is a mutually beneficial relationship. Think about it from your own perspective. Have you ever had a conversation with someone who only talks about themselves? Boring, right? The same applies here. Listen as much as you talk!
Be Scared: Some people find it awkward to ask for anything. However, networking is often a mutually beneficial process between people who (generally) like each other. It's not getting something for nothing, so try not to feel like a burden.
Forget to Thank Them: Demonstrating your gratitude will make the person you're talking to feel good about themselves and know you appreciate their efforts. The relationship will be stronger and they'll feel more inclined to help you again in the future.
Waste Their Time: If you schedule a catch-up call for a specific time, make sure you attend. If there's a good reason why you can no longer do this, let the other person know so they don't waste their time. Additionally, show up knowing what you want to talk about, so you're not both staring blankly at each other. Have some questions or conversation topics planned in advance. Luckily, SurreyConnects has lots of resources to help guide you, like a question prompt sheet.
Where Can I Start Networking?
LinkedIn is probably one of the most well-known and best places to start networking. You can get some tips on how to network using LinkedIn in this Introduction to LinkedIn. But if you aren't in a current job, it can be hard to start those initial connections.
This is why Surrey has created SurreyConnects! This is Surrey's exclusive networking and mentoring platform, and a place to bring together Surrey alumni and students. The site breaks down any barriers to networking and it's the best place to start.
You'll have access to thousands of alumni from a variety of different industries who are ready to connect and answer any questions you may have. It couldn't be easier to connect – sign up today (for free) or find out more here.