In this blog we look at what green jobs are, ways to find them, and the skills and knowledge required to be successful in your job hunt.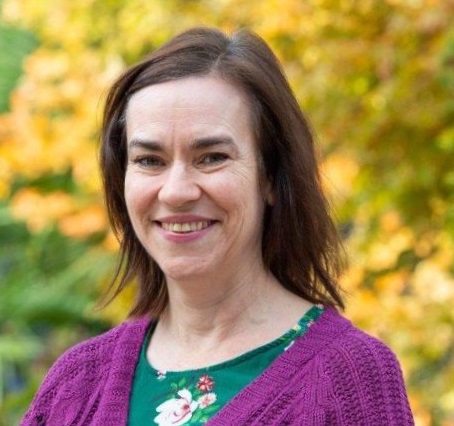 Companies across a huge range of industries are prioritising sustainable goals following the UK government setting a target of net zero by 2050. The target includes creating two million green jobs by 2030, with £134 million earmarked to help companies focus on sustainability*. This means employers are creating more roles with a sustainability focus.
What are green jobs?
Green jobs could be considered those within companies that produce goods or services that benefit the environment, or jobs where the employee's duties include helping the company become more environmentally friendly.
There is no single green industry, and as all businesses work towards becoming more sustainable, green jobs can pop up in almost any sector. Roles you may see advertised include Sustainability Officer, Sustainability Consultants, Sustainability Analyst, Design Engineer and Environmental Auditor. Get overview of these job titles and more on the Green Careers Hub.
Green jobs on Surrey Pathfinder
On Surrey Pathfinder we have seen these graduate jobs and placements recently advertised within engineering, energy, finance, construction, communications and fast-moving consumer goods.
Skills required for jobs in the green sector
The green industry requires a range of transferable skills to address the challenges and opportunities in the sector. Many of these skills are soft skills, transferable from experiences you get whilst studying.
Communication – essential for advocating for green issues and working with stakeholders.
Project Management – you need to be able to complete projects on time and to budget.
Adaptability – in this dynamic industry you will need to be open to learning new techniques and technologies.
Problem-solving – you will need to be able to innovate to help find solutions to complex issues.
Teamwork – working in interdisciplinary teams is common in the industry.
Employers will also expect you to be knowledgeable and have opinions on environmental issues.
How to develop your green knowledge
Sustainability is one of the attributes that studying at Surrey will help you develop. Ways in which you can be proactive in developing this attribute include:
Enrolling on Surrey's Global Graduate Award in Sustainability where you'll study environmental, economic and social issues surrounding sustainability.
Taking sustainability modules as part of your course.
Volunteering with organisations or student union societies for roles that have a focus on sustainability.
Keeping up to date with policy developments and news that affect the sector. Attend conferences and look at sources for wider reading here.
Where to look for green jobs
You can use many of the mainstream jobs search websites and filter your results by the sector. There are also sites that specialise in environmental jobs.
You can find lots more sources for jobs within the sector in our Environment and Sustainability – Useful careers resources leaflet.
Other ways to find green jobs
Research the areas that interest you most. Is it climate change, energy, consultancy, environmental law, or something else? Look at the company case studies on the Green Careers Hub. You can also research various sectors using the job sectors tool on Prospects. Look at the websites of companies that work in the sector you are interested in. They usually have a 'careers' or 'work with us' section.
Around 80% of jobs are not advertised, so another approach is reaching out speculatively to companies you are interested in working for. This can be effective as you will stand out as someone who has a genuine interest. Get tips for making speculative approaches in our Hidden Job Market leaflet.
What are the benefits of getting a green job?
You'll be working towards sustainable goals in an industry that is growing. The skills and experience you will develop in green roles will be in demand across a broad plethora of industries. And your role may entail you working towards goals that align with your own values, which will help you feel motivated to do well in your job.
Good luck with your search for a job in the green sector!
Sources
This blog has been written by Ros Earl, Student Engagement Assistant at the University of Surrey